Night swimming / Global
Dips at dusk
Few things are more tranquil than a long and languorous swim – and slip into the water come nightfall and it's more soothing still. We visit Iceland, Australia and France to take a few starlit dips in some of the world's finest pools.
There's drama to an evening swim. Whether it's a spontaneous skinny dip in the dark or an hour of serious triathlon training, taking the plunge at night has a magical quality – so why is it that most pools or swimming holes close their gates before the sun goes down?
It takes a certain civic nerve to open pools at night. Yet in Iceland, where a post-work dip is a national institution, locals can't fathom life without swimming (or simply wallowing) in hot thermal water beneath a subarctic sky. In Sydney – a city with a near-religious commitment to swimming – the Olympic-sized pool at Milsons Point is floodlit to allow night owls to plough laps as the sun sets and constellations emerge above. And in Paris a Left Bank 1930s-era gem offers a neon-lit watery soiree – the perfect alternative to a night on the tiles.
1.


Laugardalslaug and Krossneslaug
Iceland
It's a crisp subarctic summer evening at Laugardalslaug, Reykjavík's largest swimming pool, and the time on the digital clock that overlooks this 1960s outdoor complex reads 21.54. The sky remains a cloudless pale blue. In the 28C Olympic-sized pool, Basque-born Inigo Perez is dangling off the starting blocks. "Coming here is the last thing I do before bed every night," he says. "It relaxes me." Floating next to him, Red Cross worker Naima Aden laughs and says: "We come here to do laps but then just sit in the Hot Pot for hours."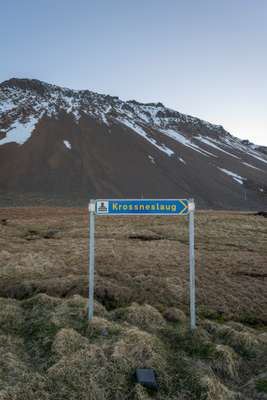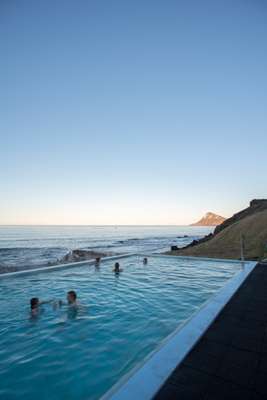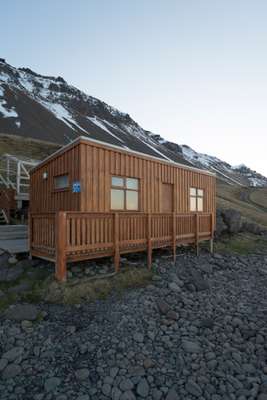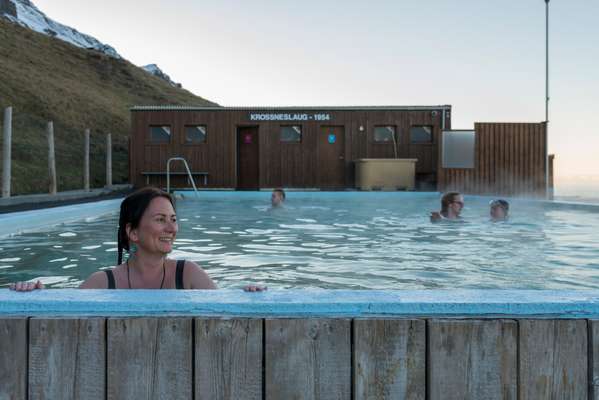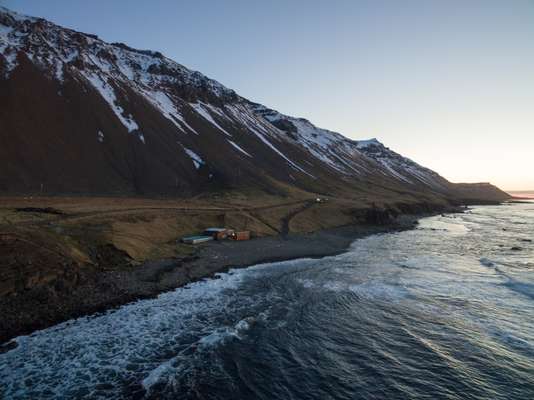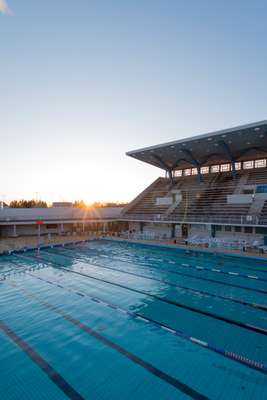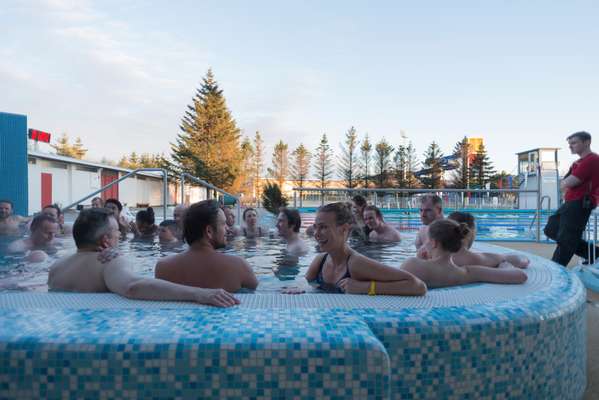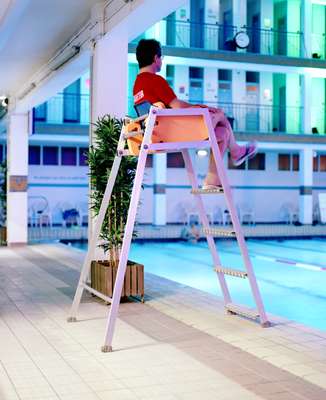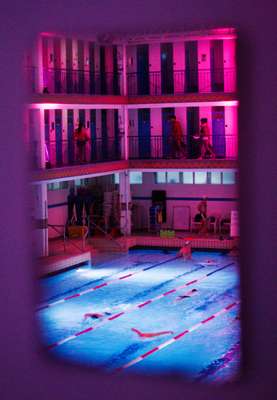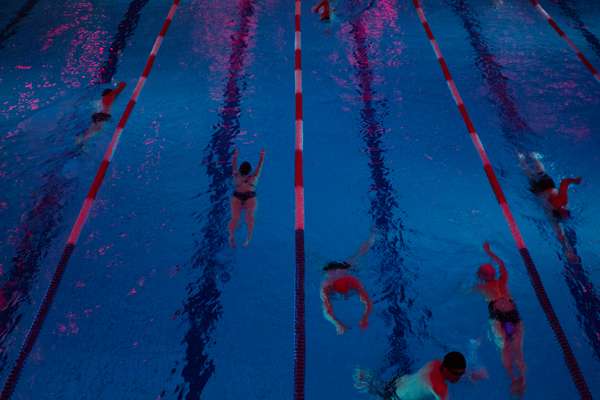 With its steambath, massage parlour, three slides and seven hot tubs, Laugardaslaug is a sports facility forged in gregarious rows of reinforced concrete. Its imposing stalls and the geometric white building housing its changing rooms were conjured in 1968 by Icelandic architect Bjarni Konradsson, Reykjavík's master builder Einar Sveinsson and sports-centre specialist Jes Einar Porsteinsson. But the hot springs that feed the complex drew bathers long before that. "It is said that people started coming to this area to bathe in 1772," says shift manager Oli Björn Vilhjamsson, leaning against the original reception that is now disused (its curved edges are the same deep red as his lifeguard uniform). "But it was in 1907 that the mayor of Reykjiavík decided to open a sports centre here."
Laugardaslaug is one of a number of Icelandic pools built by a government that is keen to teach a nation of fishermen how to swim, should they ever fall into the inclement ocean. But while sporty types come here for lessons and to do laps in the evening, most pool-goers are to be found in the bubbling hot tubs. People of all ages and sizes rub elbows; conversations start up between strangers. In Iceland baths such as Laugardalslaug function as a bar would: they're a daily meeting point designed to feel communal and relaxed. "Most come here to chat or unwind after work," says carpenter Halluri Arnarsson, soaking in the 40C saltwater tub. Surrounded by a rowdy posse of ruddy-faced bathers, insurance broker Samuel Throisson agrees. "I come here three or four evenings a week and know that I will find about 20 friends here," he says.
That's true for every one of the 138 thermal pools dotted around Iceland. More than 300km from Reykjavík – and a five-hour drive that skirts bare hills and snowy fjords – Árneshreppur is the smallest registered municipality on the island. A few homes, a hotel, a school, a bank, a community hall, a grocery store and two churches (but no priest) are all that can be found here, as well as the most important fixture of all: a swimming pool. "I can't imagine this place without it," says Elín Agla Briem, who is one of the 38 residents of Árneshreppur (and master of the nearby harbour). "My neighbour is a farmer; he often says that if not for the pool he would have moved away."
At the foot of a snow-capped peak metres away from the frigid Arctic, Krossneslaug is a light-blue stamp set against black volcanic-rock pebbles. It never closes: sheep farmers come after a day of herding and fishermen have a warming dip at daybreak before heading out to sea. The pool was built in 1954 by a youth organisation that used Siberian driftwood collected from the beach to create the small changing hut (the same material was used to build the village). "The driftwood is the main reason why these villages are here," says Sigrun Sverrisdottir, the pool's summer warden.
Leaving their jobs in banking and advertising respectively, Sverrisdottir and her husband (and their children) have spent the past six summers in the small house by the water's edge. "You'd never be able to build a pool so close to the sea now," she says. "You look out from the edge and you can see whales and seals."
Inside the low-lit hut there are warm showers, bright green baskets for clothes and the standard Icelandic changing-room body map that indicates where swimmers should scrub before bathing. There are no electric lights in or around the pool itself, which is a problem in the winter. "To get here we descend the steps from the hill while clutching onto a rope in the pitch black," says Briem.
Not so in the summer. It is past 22.00 and the soft light tinges the blue edges of the basin a faint pink. "The whole community comes here," says Briem, her six-year-old daughter squealing with delight as her 19-year-old cousin props her for a dive. "The warm water – it's magic."
There are 120 public swimming pools, or sundlaugs, in Iceland. Here are some of the best.
Hofsos
Built by Basalt architects for a small fishing village in the north, this sleek blue rectangle of water is etched into the landscape and has stunning Atlantic sea views.
Mývatn
Just 105km south of the Arctic Circle, Lake Mývatn is a man-made lagoon containing 3.5 million litres of water with a temperature of 36 to 40C. It's open until midnight.
Seljavallalaug
This primitive 25 metre pool was built into a valley in 1923 near the Eyjafjallajökull volcano. The spartan-white changing huts are a highlight.
2.


North Sydney Olympic Pool
Sydney
Backstroke swimmers in the salty shallow end of the North Sydney Olympic Pool can see trains as they rattle across Harbour Bridge and admire the nuts and bolts of one of Australia's most iconic pieces of architecture. Unlike other outdoor pools in the city – some of which shut in winter – the Olympic Pool opens at 05.30 and closes at 21.00 on weekdays throughout the year. Keen lap swimmers submerge themselves at dawn, dusk and in the darkness when floodlights light up the water. "This pool is magical with the backdrop of the harbour," says 30-year-old regular Simon Morris, propped up against the pool's edge before he dives in. "It's saltwater so it's like a form of meditation. Coming down late at night – it's like being in a movie."
With its elegant brick arches decorated with colourful plaster shells, seagulls, frogs and cockatoos, the facility was christened a "wonder pool" when it opened to the public in 1936. It took 65 men 36 weeks to complete and cost about au$95,000 (€61,000) to build – the equivalent of some au$10m (€6.4m) today. Proud mayor DB Hunter declared: "Today the citizens of North Sydney are the fortunate possessors of the finest swimming pool in Australia."
Soon it became the pool of dreams, hosting both the Empire Games (the precursor to the Commonwealth Games) in 1938 and going on to stage no less than 86 world records set by the likes of Shane Gould and Michelle Ford. While the pool underwent a renovation in 2001 – a gym, sauna and second 25-metre indoor pool were added, and it it now also hosts Italian restaurant Aqua Dining – the Olympic Pool retains its 1930s charm.
Designed by Australian architecture firm Rudder and Grout, the structure, built where the old Lavender Bay Baths used to sit, is a study in "starved" art deco classicism. Steep concrete steps house wooden stands in bleached lime green and glass sunbathing bays offer views over the promenade outside. It's all part of the spectacle; onlookers can see the towering skyscrapers glisten across the harbour as they watch swimmers plough up and down the lanes.
The 1960s and 1970s saw a number of changes. In 1964 the pool was shortened to conform to the new Olympic length of 50 metres and in 1970 the tall diving tower – which helped to set the scene for famous old photographs of men and women suspended in the air performing somersaults against the Harbour Bridge – was dismantled due to deterioration. Smaller boards were also removed a decade later and diving remains a thing of the past.
Other elements, however, have survived. The Roman-style bathhouse tiles are still visible in the children's pool. The entrance sign, while relocated, remains the same as it was when the pool first opened: fresh white stylised art deco letters set against red and yellow brickwork. "There are plenty of modern pools to visit but this one's got retro charm," says David Williams, one of the pool's veteran attendees, as he watches his son swimming with his club.
Looking over the pool is the enormous and fantastical entrance to Luna Park, the gateway to which is the massive mouth of a grinning painted face. Flanked by two bright art deco towers, at night its googly eyes are lit up beneath a golden crown and seem to stare over the swimmers below.
Kung fu teacher Ashraf Eissa learnt to swim at the Olympic Pool as a young boy. Back then the pool was covered by a giant ugly plastic bubble in the colder months to keep it warm. Thankfully the pool is now heated instead, a key part of the 2001 renovation. The 39-year-old still comes to his childhood haunt after work to stretch his limbs, flex out the day's stresses and plunge into the meditative water. "I learnt to swim here when I was five years old – 35 years ago. My mum would buy me sweets at the end of the lesson," he says.
"Some great Australian achievements happened here – you feel like you're a part of that. You can see the stars and the lights from Luna Park. You can feel the darkness over you as you swim. It's just a beautiful way to escape."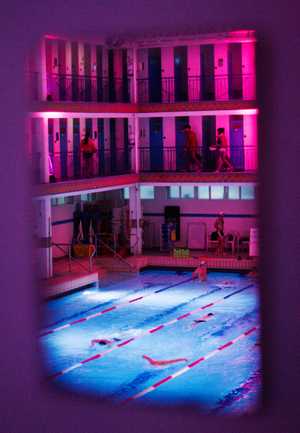 3.


La Piscine de Pontoise
Paris
With its 150 blue wooden cabins, viewing galleries and vaulted glass roof, La Piscine de Pontoise in Paris's 5th arrondissement is part of Rive Gauche's heritage, the pride of those who frequent it and the star of many French flicks. Remember the heroines's father coming out of the pool at the beginning of Amélie? Or Emmanuelle Béart swimming in an alluring black one-piece in Claude Sautet's movie Nelly and Mr Arnaud? Or even Juliette Binoche crawling at night in Krzysztof Kieslowski's drama Three Colors: Blue? That's the Pontoise.
"When you live in the neighbourhood this pool is a privilege," says François Brochenin, a tall and athletic man in his forties, as he pulls on his socks next to the 33-metre-long pool built by the 1930s-era architect Lucien Pollet. "Just don't talk about it too much."
Screen cameos and charming retro decor aside, swimming at la Piscine de Pontoise has all the trappings of a standard municipal plunge. You change in a cabin, shower before diving and try to discreetly avoid the footbath. But from Monday to Friday (20.15 to midnight), the pool offers urban swimmers a different experience. As most people go out for drinks, others slip on their trunks, pull on an obligatory swimming cap and dive in for some laps in an atmosphere that's more akin to a nightclub than a sports facility.
Each night the Pontoise illuminates its water with neon colours while playing music to swimmers. It's an ambience that makes the effort more enjoyable: the water looks luminous, the smell of the chlorine seems less intense and Parisian swimmers suddenly become very friendly. Henri Aumont is a regular night swimmer; he comes here to relax after a long day at work. "I love this pool," he says. "You have to pay €11 to get in at night, it's €4.50 during the day – it reduces the attendance."
Mokrane Taouci has the job of opening and closing every single cabin. You can't miss him as he goes up and down the two floors in his white Pontoise T-shirt and crisp white shorts. "I learnt how to swim here when I was a child and have worked here for seven years," he says. "The evening shifts are still my favourite."