Late-night food / Global
Eat, don't sleep
A culinary tour of stalls, stop-ins and restaurants best enjoyed during the small hours.
Cities are home to most of the world's population and, more often than not, it's the prospect of choice, excitement and opportunity that lures us in and keeps us hooked. It's all the more frustrating then that so many city halls, developers and safe-bet entrepreneurs have overlooked the virtues of a decent late-night bolthole in which to linger after a long day.
As well as being boons to the economy, offering footfall for otherwise deserted streets and adding charm to proceedings, these institutions are venues for chance encounters and unplanned outings: spots of spontaneity and joy, and an antidote to rumbling tummies. They sum up some of our most fundamental motivations for living in cities so we've stayed up past our bedtime to sup at some of the best after-hours haunts, from Brisbane to Vienna via Tokyo, New York and Lisbon.
---
Named after a mountain in Kanagawa prefecture where restaurateur Hiroto Nakamura opened his first ramen joint (called Zund-Bar), Afuri found favour in Tokyo's Ebisu before opening a branch in Harajuku in 2009. Every day from 10.30 to 04.00, this 16-seat restaurant serves up ramen noodle dishes in a clear soup, with a selection of soy sauce, yuzu fruit or chilli. Our favourite late-night ramen stop-in is also due to open in Portland, Oregon, later this year.
Dish to try: Yuzu Shio ramen
The noodles are served with charcoal-grilled pork and come in a golden broth with a hit of citrus. It is a delight. Even the vegan ramen – a rarity in Japan – works well.
afuri.com
---
For a city where the summer sun doesn't set until 22.00, Helsinki can be unimaginative when it comes to late-night eating and Finns often have supper as early as 17.00. But all that is changing thanks to a bistro that was launched last November by Nicolas Thielon and Kalle Kiukainen. Housed in a former 19th-century chocolate factory by the old docks of Munkkisaari, BasBas's interior is a nod to the building's industrial past, with aluminium lights and steel girders. The selection of small plates is minimal and considered; with expect simple combinations such as flank steak with cherry tomatoes or pork neck and sprouts.
Dish to try: Pesto tagliatelle
"We focus on ingredient-led food, and we make it well," says Thieulon. Try the pesto tagliatelle, with ingredients from Italy (and the delicatessen just down the road).
basbas.fi
---
"Landing in Warsaw at midnight and asking where I could get some dinner, people would look at me like I was mad," says Mateusz Gessler, the Franco-Polish owner of Warszawa Wschodnia. This changed four years ago when he founded this 24-hour restaurant in the Soho Factory, a post-industrial space in the city's eastern Praga neighbourhood. Diners eat at a bar surrounding an open kitchen that seats up to 40 (metal name plaques mark regulars' seats). The place attracts a lively and mixed crowd, from architects and designers also based in the Soho Factory development to clubbers, chefs, actors, taxi drivers and doctors working late at the nearby hospital. "I am here for the people," says Gessler with a shrug. "Not everyone goes to bed at the same time."
Dish to try: Roast duck
This dish – served the Polish way with apples, cranberry sauce and sides of festive red cabbage and fluffy potatoes – will put even the weariest partygoers back on their feet.
---
Federal Delicatessen
Auckland
The Fed, as it's known, is a long, almost windowless diner on Federal Street in downtown Auckland, which open until midnight most nights and 01.00 at weekends. It's an homage to New York's many Jewish delicatessens, is headed by chef Al Brown (who also owns oyster bar Depot next door) and specialises in delicious Jewish classics. The staff wear green uniforms and there is a lot of white Formica; narrow wooden booths are softly lit at night. In the wrong hands it could be a cheesy pastiche; here, it's nigh on perfect.
Dish to try: Matzo ball soup
The Fed's version of this grandmotherly dish is a warming broth with chunks of shredded chicken and dainty matzo balls. It's light yet filling and comes perfectly seasoned.
thefed.co.nz
---
Open from 08.00 until midnight, the Bitzinger würstlstande (sausage stand) outside Vienna's Albertina museum is one of the great culinary levellers in a city with plenty of sumptuous sit-down options. You'll witness a steady procession of students, opera-goers, tipsy holidaymakers and museum attendees meeting elbow to elbow across the counter of this remarkably simple spot. Expect an uncomplicated selection of tasty sausages, buns and a handful of condiments (the mustard is best). It's a straightforward but eminently Viennese concept that hits the spot every time.
Dish to try: Kasekrainer
Try the inexpensive but ever-tasty kasekrainer (sausage with cheese) or debreziner (spiced with paprika) for something with tang.
1 Augustinerstrasse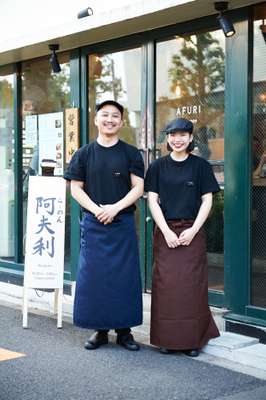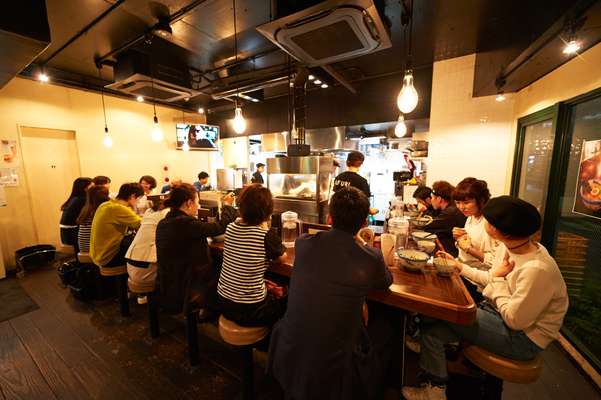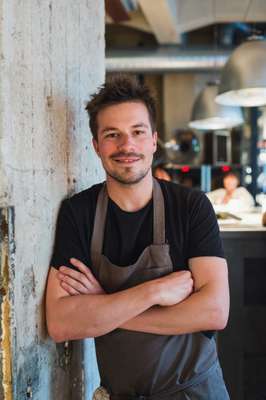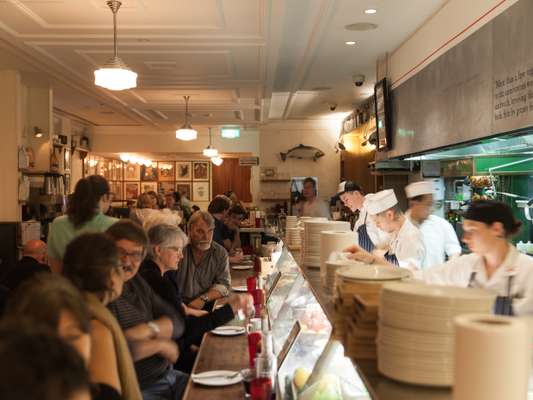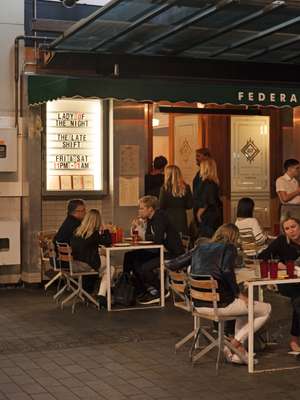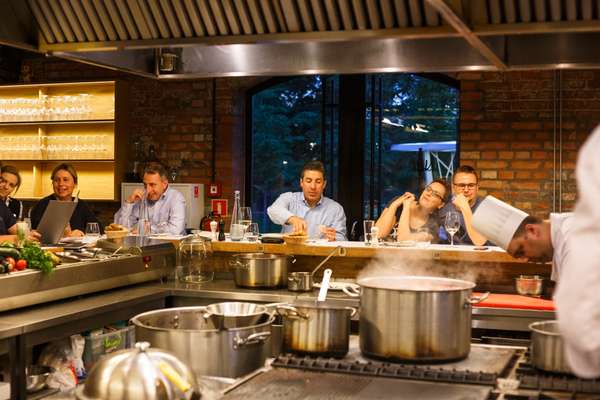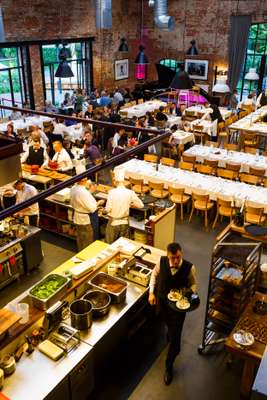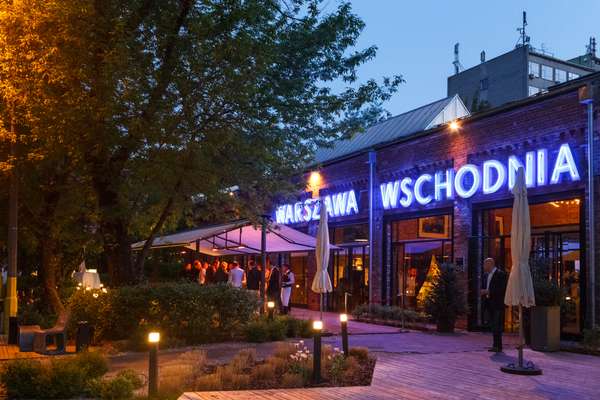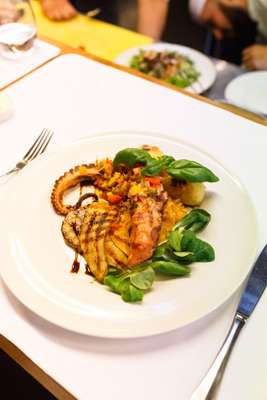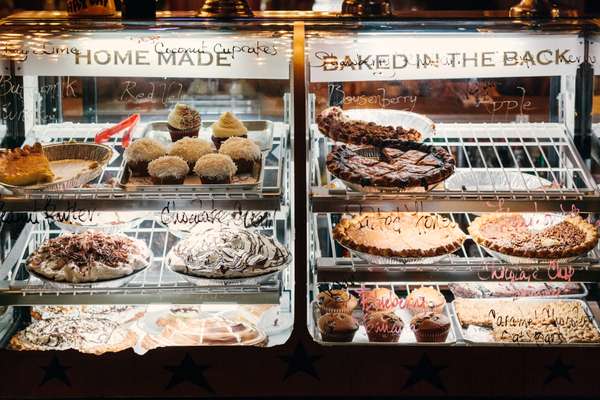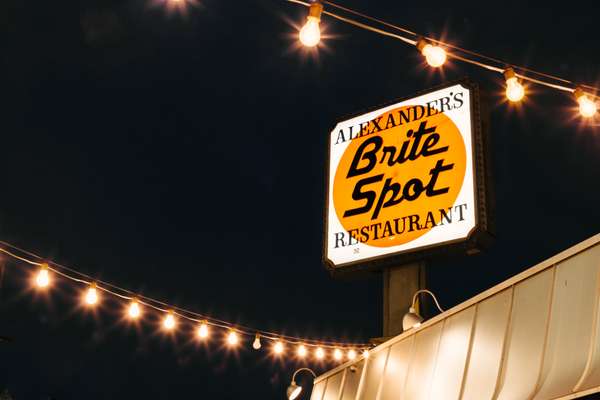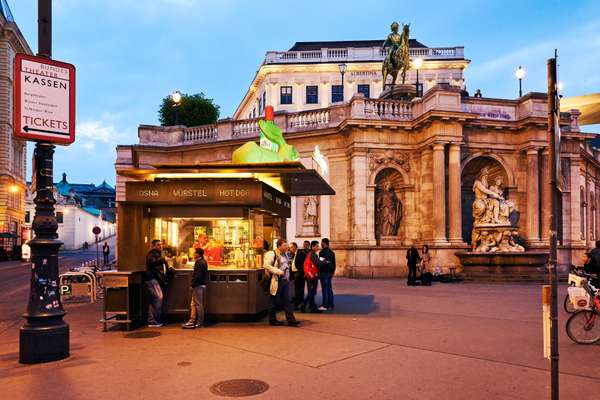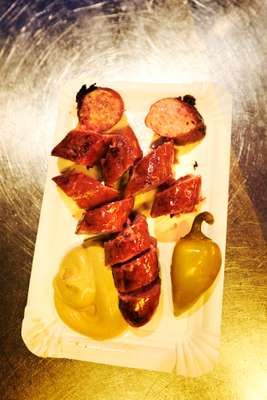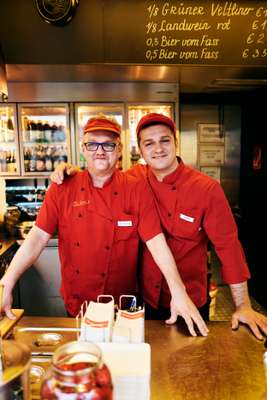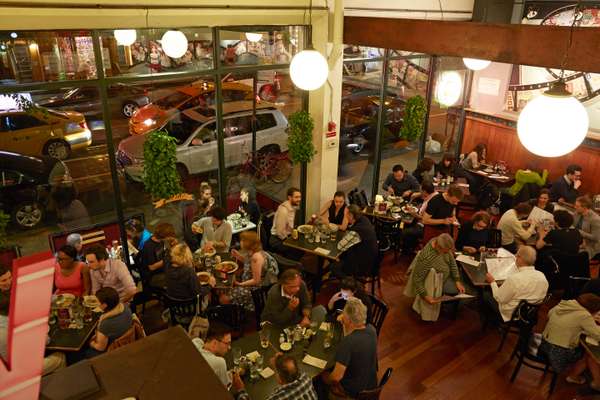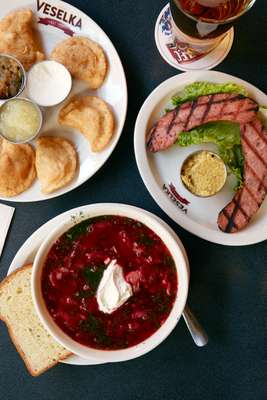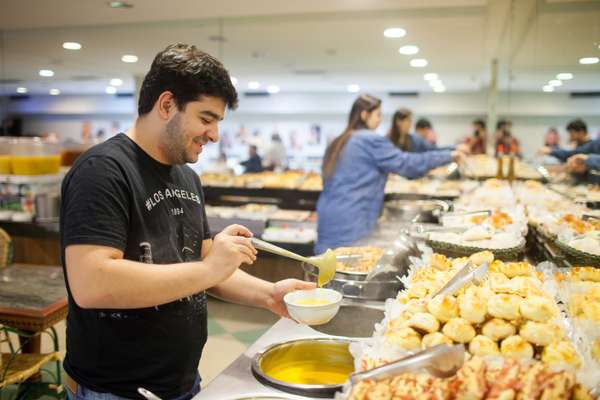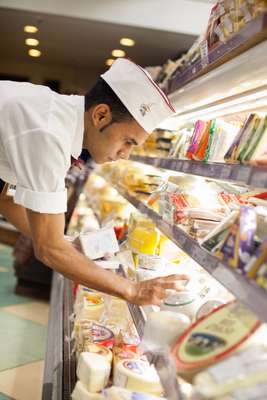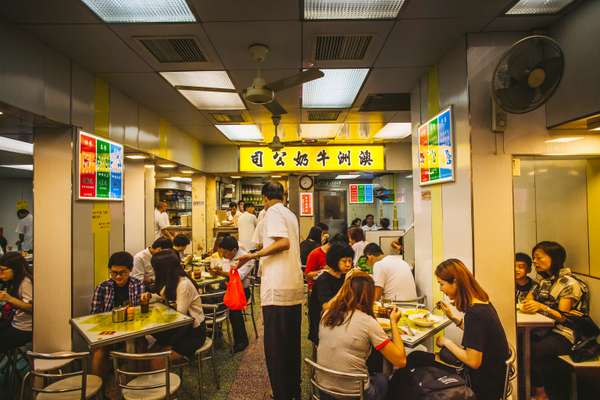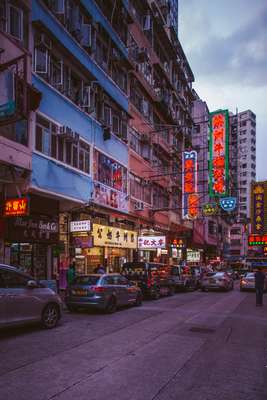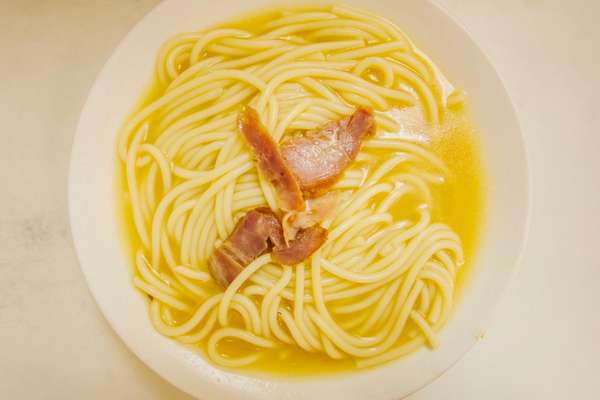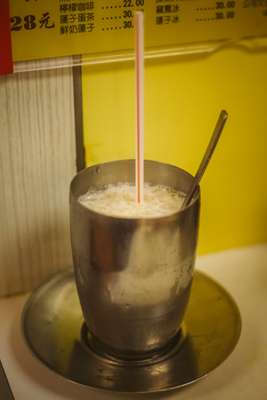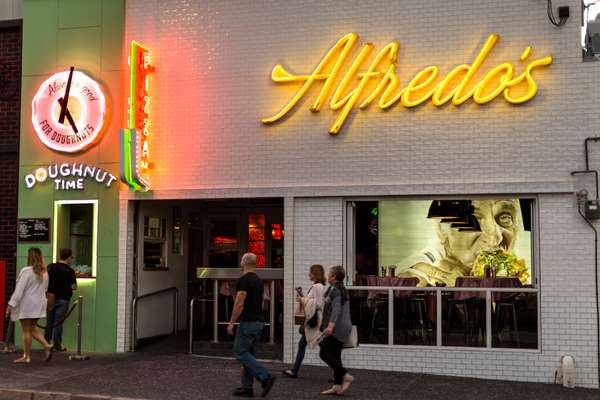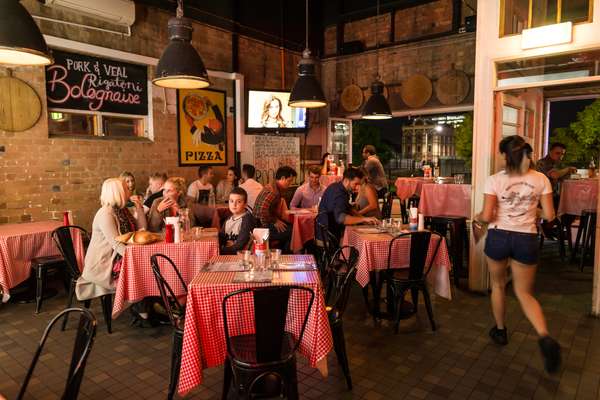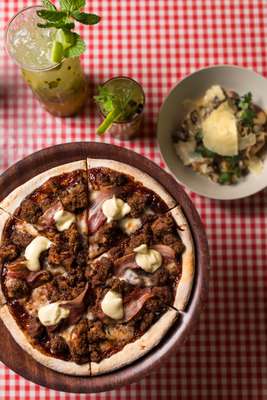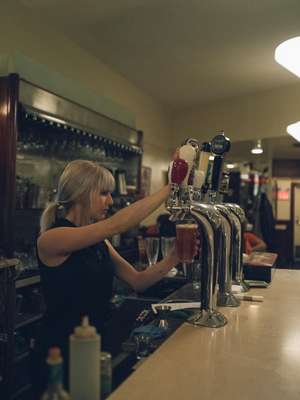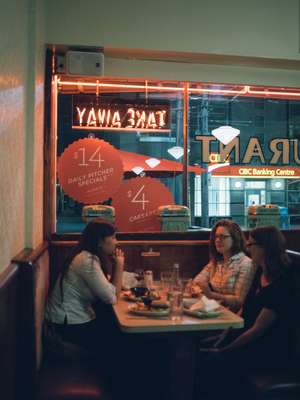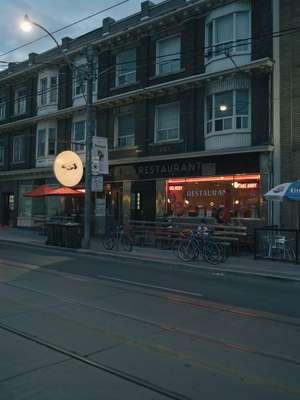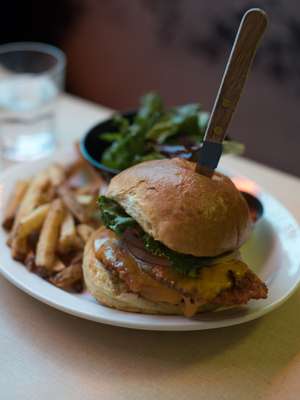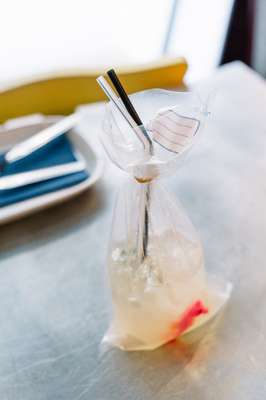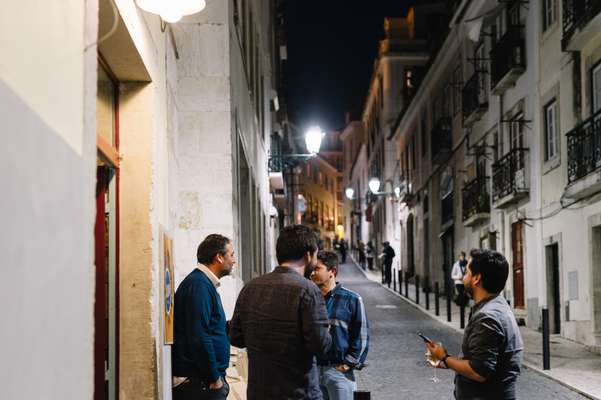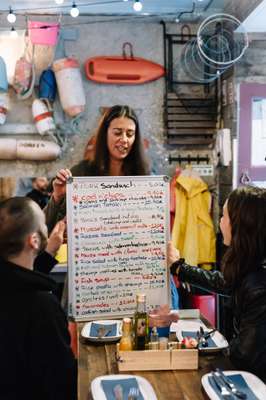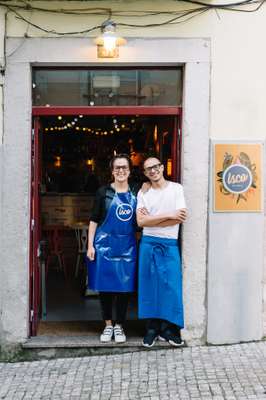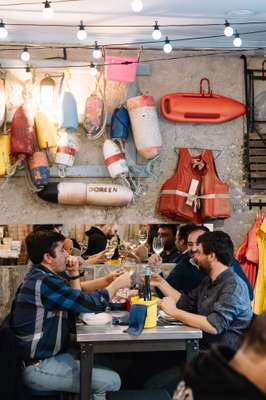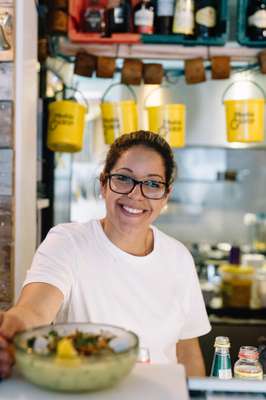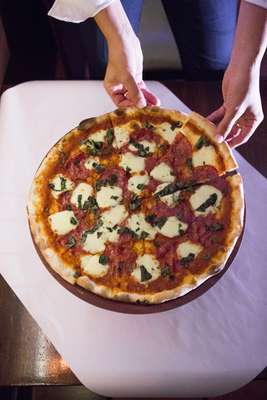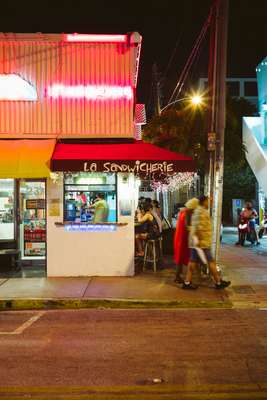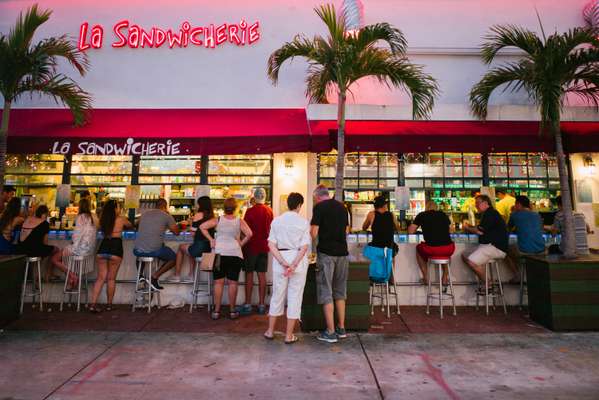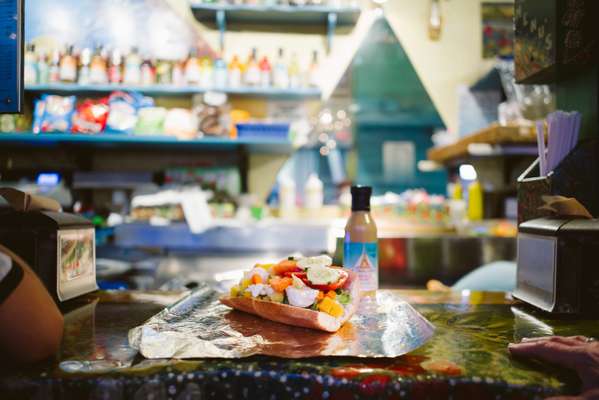 ---
The Brite Spot diner sits at a busy intersection in the Echo Park neighbourhood. The classic diner has been dishing out comfort food in its red booths since 1949. Echo Park is a favourite with LA's creative crowd; the diner is situated just a few steps from the lauded Echo music venue so it's found itself welcoming an attractive and younger evening clientele of late. Brite Spot was renovated and upgraded in 2003 by new owner and interior designer Dana Hollister. "Owning a place like Brite Spot is a privilege," she says. "It's part of the fabric of the neighbourhood."
Dish to try: Southern Decadence
Buttermilk biscuit, fried chicken, bacon, cheddar cheese, country sausage gravy and sunny-side-up eggs are a hit.
britespotdiner.com
---
Galeria dos Pães
São Paulo
There's nothing that Paulistanos enjoy more than a good bakery. More than just a place to buy bread, they are social spots that are ideal after a twirl in a nightclub or even for a snack before drinks. The 24-hour Galeria dos Pães, founded in 1999, rapidly became a favourite. Located in the streets of leafy Jardins, the bakery has a 50-seat café where you'll do well to ask for pão de queijo (Brazilian cheese bread) with a fresh juice from the counter. Or head to the mezzanine, where there is often live music with which to enjoy your spoils.
Dish to try: Daily soup buffet
Don't miss the daily soup buffet, with six different flavours served from early evening until 05.00. It's an excellent option for chillier winter evenings.
galeriadospaes.com.br
---
There's something distinctly no-nonsense about Veselka – but that's what you come here for. The service is a little brusque perhaps but the food is delicious and it comes out at lighting pace.Located in the East Village on 2nd Avenue – a north-south axis jam-packed with bars – this is a stalwart in a slice of Manhattan that is constantly being carved up by new establishments. Open 24 hours a day and peddling Ukrainian food since 1954, the restaurant is now in the hands of the ex-husband of the daughter of the original owner (still following?). And although you can get standard fodder such as burgers and soups, it's the pierogi – Ukrainian dumplings – that are the winners here every time.
Dish to try: Pierogi
The ultimate sharing food – and also pretty good for soaking up the booze at 03.00 – Veselka's pierogi can be boiled or fried on request. Get a large plate of the cheese, sauerkraut and mushroom – or the short rib – and tuck in.
veselka.com
---
Australian Dairy Company
Hong Kong
The Australian Dairy Company is a plum example of Hong Kong's distinctive cha chaan teng: the vast canteens that sprung up in the city during the 1960s and 1970s serving western-style favourites. Expect eggs aplenty, thickly sliced white bread, milky tea and macaroni soup. The Australian Dairy Company's founder abandoned a career as a sailor after spotting the popularity of these restaurants; the third-generation owners now oversee a crew of 20 brisk and boisterous waiters. Alongside fans of the classic tea set, hordes of dessert enthusiasts visit for the milk pudding that keeps the tables full and orders flowing until closing time.
Dish to try: Cha chaan (tea set)
The classic tea set starts with scrambled eggs served with Maid Brand ham and crispy toast, followed by barbecue pork, macaroni soup and a milky tea.
+852 2730 1356
---
Comfy armchairs, Lebanese music and lazy games of backgammon have been complemented by dish after dish of exceptional Lebanese, Syrian and Armenian food at Al Falamanki since 2008. It's open all day, every day and you could easily enjoy a brunch of saj flatbread, mezze, cheese and eggs, come back for dinner of stuffed Aleppan kibbe and cherry kofta and then pop by at 02.00 for some shisha and a nightcap of local liquor arak. The service is friendly, while the large and leafy garden and homely indoor areas seat up to 500. There is also a shop next door in which to pick up supplies, such as a mean zaatar spice mix.
Dish to try: Goat labneh
A yoghurt-like cheese that's salty, sharp and creamy with a mildly bitter aroma. It's eaten with fresh flatbread and a slosh of olive oil.
alfalamanki.com
---
Alfredo's Pizzeria
Brisbane
The yellow neon sign of Alfredo's Pizzeria has become a beacon of comfort for famished revellers in Brisbane's Fortitude Valley. While shutters roll down on most restaurants well before midnight, the pizza oven at Alfredo's burns hot until 01.00 on weeknights and 03.00 at the weekend. This 70-cover pizzeria-cum-bar was opened in 2013 by Damian Griffiths, the hospitality impresario behind neighbouring Alfred & Constance, Limes Hotel and more recently Les Bubbles and Mister Fitz's Finest Ice Cream. "He never stops," says creative director Adam Hunter of Griffiths. "He has a sixth sense for great ideas and an ability to give people what they want before they even know they want it." Three years on it's still one of the only places in the city to grab a decent slice in the wee hours.
Dish to try: Sweet Home Alabama pizza
Whether it's 14.00 or 02.00, this is the crowd-pleaser. It's topped with Alfredo's own barbecue sauce, popcorn chicken, crispy pancetta and comes with garlic mayonnaise.
---
Lakeview Restaurant
Toronto
The kitchen here has served sumptuous plates of Canadian diner-food since 1932 and since 2008 it's been in a minority of 24-hour restaurants in Canada's largest city. "It's an institution," says Susan Freitas, Lakeview's general manager, with pride. Regulars include sports teams looking for some hearty post-match fare during the day, solo patrons who come for a quick nightcap and "the ladies who want 2 o'clock cocktails and a chit-chat", as Freitas puts it; Torontonians from all walks of life find a reason to pop in. The menu – which is crammed with Ontario-produced ingredients, from Burnbrae eggs to beer from Toronto's blossoming craft breweries – is as fabled as the dining room itself, which appeared in the 1988 Tom Cruise film Cocktail. "Sometimes it can feel like a big party," says Freitas. "It's pretty exciting."
Dish to try: Cornflake chicken sandwich
This fillet of Ontario chicken, crumbed with cereal, is not to be missed.
thelakeviewrestaurant.ca
---
From buckwheat noodles in fragrant broth to tender sausage smothered in curry ketchup, discover the top places to enjoy a city's specialities.
1.
Soba: Ebisu
Kaoriya in Ebisu is famous for its soba: simple buckwheat noodles that are served until midnight at communal tables. The noodles come in two sizes – thick and thicker – and side dishes such as tempura and grilled miso paste are perfectly prepared.
2.
Arancini: Palermo
Ganci & Figli in Palermo serves pezzi – baked finger food available until late at night – and its speciality is arancini: fried rice balls oozing with juicy mincemeat and peas.
3.
Souvlaki: Athens
Nights out in Greece are protracted affairs and can easily drag on until the small hours. A round-the-clock solution to keeping your energy up is souvlaki: skewers of meat (usually pork) accompanied by pita bread, tzatziki, onions, tomato and lettuce. If you're in Athens head to Kalamaki Kolonaki.
4.
Currywurst: Berlin
Hot sausage drenched in curry ketchup has been a late-night staple in Berlin since the mid-20th century. Curry 36 in Kreuzberg is one of the best places to try it. A tiny fork comes stuck in the tender sliced rounds, accompanied by crispy chips served on a paper tray.
5.
Petiscos: Rio de Janeiro
Small bars known as botecos with seating that spills out onto sunny streets have taken on a cultural significance in Rio. They all serve chope (draught beer) and petiscos (finger food) far beyond midnight. We recommend the dried-cod bolinhos and assorted savoury pastries from Jobi in Leblon.
---
Fishing floats, buoys and all manner of maritime ephemera welcome those who take the bait of a late meal at Isco in Lisbon's Bica neighbourhood. Restaurateur Tânia Martins and chef Frederico Carvalho are both ocean lovers who joined forces to create this relaxed restaurant. "Sharing and socialising is the key idea," says Carvalho. Dry-aged steak and slow-roasted pork neck provide comfort for landlubbers but the main draw is seafood. Try mussels with red curry and coconut milk or the fish soup with grouper, coriander and croutons. "I grew up watching my father cook this dish," says Carvalho.
Dish to try: Roll da Bica
Buttered toast with prawn and brown-crab stuffing is served sliced into three or four pieces. "Think of it as an ocean hot dog," says Carvalho.
+351 213 461 376
---
Set in an old terrace house in the heart of Sydney's Kings Cross, this lively Italian joint hosts all manner of locals looking to end their night with a slice of margherita and a glass of red. Brought to life by Nicola and Yvonne Tozzi in 1986, it is now manned by Nicola's brother Danilo and wife Julie. "The idea behind Caffe Roma was to create a home away from home, bringing a piece of Italy to Australia," says Julie. Tasty dishes such as thin-crust pizzas and spaghetti al gamberoni are served in the 50-seater space, which is filled with raucous chatter until the party finally wraps up at 02.00.
Dish to try: Gnocci
The wafer-thin pizzas sell well but the house speciality is homemade gnocchi coated in fresh pesto or tartufo: a porcini, truffle and cream sauce.
cafferoma.com.au
---
French culinary student Olivier Farrat left Lyon for Florida's Miami Beach in 1988. Opening La Sandwicherie with partner Xavier Paulhac, a hole-in-the-wall shop opposite Miami's oldest bar Club Deuce in South Beach, they began serving French-style sandwiches 23 hours a day and have kept at it throughout the area's transformation from crime-infested backwater to swanky party town. On most nights the 12 barstools at La Sandwicherie's counter are occupied. Farrat opened a second venue (same name) in up-and-coming Brickell six years ago and will continue business in South Beach for the foreseeable future. "I never feel as though I'm at work when I'm working — I love what I do," he says.
Dish to try:
The Tropical
The newest and one of the most popular sandwiches on the menu. It includes a mountain of pineapple, mango and papaya over layers of turkey, lettuce, tomato, cucumber and black olives, topped off with a vinaigrette.
lasandwicherie.com