Expo no 95 / Global
Expo: Neighbourhoods
Three busy cities that wouldn't be the same without serene pockets of peace and quiet.
Cherries only appear at Italian markets for a short period: the sweet spot between May and June, when Rome is at its balmiest. In the covered market of Piazza Alessandria, at the centre of the neighbourhood of Trieste, they are burgundy and plump; residents stocking up on courgettes and tomatoes are easily tempted into grabbing a few. Coming here for groceries, however, is rarely just about essentials: under the arches of this airy structure – one of Rome's oldest covered markets – people amble and chat. "Sometimes they don't even need to buy anything," says butcher Roberto Bayslach, leaning on the counter where he's been selling meat for the past 30 years. "I started off serving a signora, now I serve her daughter; I will serve her nephew next."
North of Rome's centre, Trieste has the same grandeur as the northeastern Italian city that shares its name; a reserved elegance and quiet restraint. In a city paralysed by honking cars, where potholes piercing through cobbled streets attest to the city's stagnant bureaucracy, it is a tranquil oasis. Birdsong is more common than beeping and transport links are surprisingly efficient for a capital that can struggle to take care of itself. Even if many of the streets surrounding the sharply bent Corso Trieste borrow names from all over the country, there's something about this area that's unmistakably Roman: a sense of brash warmth, minus the hustle. Like all of the centre's palazzi, façades sit somewhere in the spectrum between red and yellow – the colours of the city's very emblem.
By the private garden around Villa Albani, Via Savoia is the grandest street, perhaps fittingly so: it is named after the royal Piedmontese family that annexed Rome to its kingdom in 1870 after breaking through the city's walls at Porta Pia, now at the neighbourhood's southern edge. In the decades that followed, most of the palazzi around it were built to house the Savoia's functionaries. Trapped by urban growth, villas that were once the aristocracy's countryside residences slowly turned into the parks that now make Trieste one of the greenest areas in Rome.
"This space is somewhat muffled," says youth worker Giuseppe Longo, lying on one of the grassy hills around Villa Torlonia. "Rome is chaotic but here you can hardly hear the traffic – and you're surrounded by mementos of the past." The neoclassical structure behind him certainly has history: it was Benito Mussolini's home from 1925 to 1943. On the paths around it joggers defy even the hottest hours of the day, while in Villa Ada park the banks of a lake are a shady refuge for football games.
When the sun sets, activity reverts to the pavements, where wooden tables spill out of most restaurants. "There are so many little trattorias where signore cook family-style meals," says NGO worker Luca Raffaele. "You can still eat a good carbonara, which is not easy in Rome." New businesses are also opening, including a new flower shop that sits close to the hat-makers that have lined Via Ancona since 1936. "This area has two souls," says architect Chiara Stefanori, whose studio is a stone's throw from contemporary-art museum Macro. Set in the former Peroni brewery, the museum hosts big-name exhibitions as well as residencies for emerging artists. Surrounded by Trieste's orange-hued buildings, the second-floor terrace functions as a bar and feels like a peaceful refuge. It's quite a common feeling in Trieste.
---
Descending from the Skytrain station, the sights, sounds and smells of Bangkok's Ari command attention from the street below. This neighbourhood is a raucous Siamese day-and-night affair. Everyone feasts and a festival-like cheer is rife. Durian fruits are split and snacked upon by businessmen and lush flowers for Buddhist offerings are sold into the early hours.
Yet peel away from this busy intersection and you'll find a community pedalling along at a more leisurely pace. Ari is the leafy last bastion of mid-century suburban Bangkok, an area marked by a low-rise and tropical modern vernacular. With its 1950s and 1960s residences lolling on large grassy blocks it's a far cry from the denser districts nearby.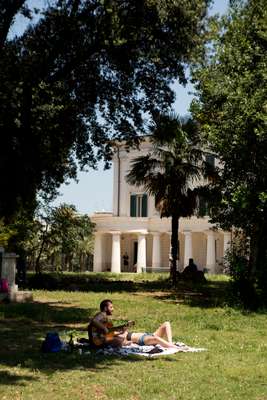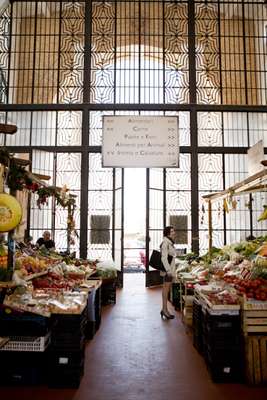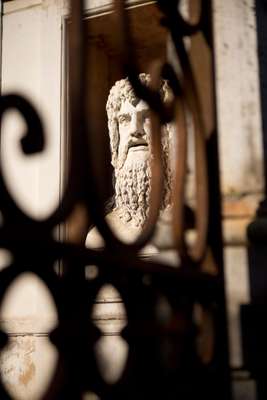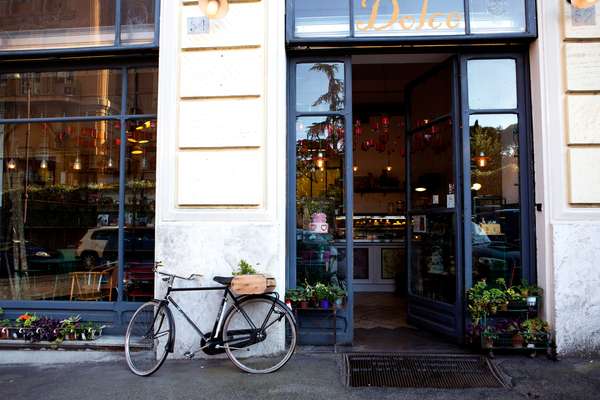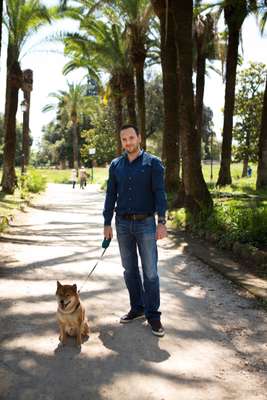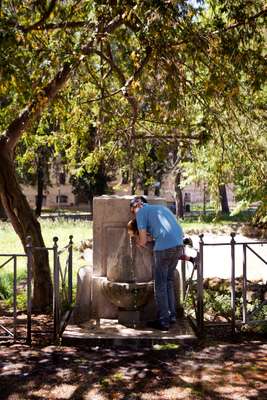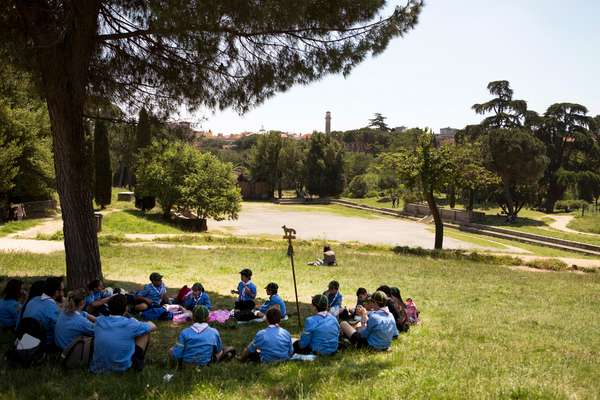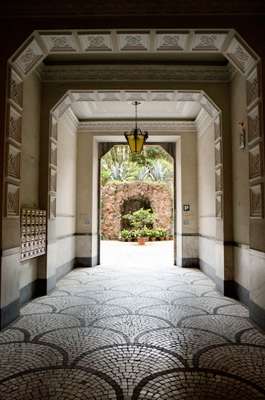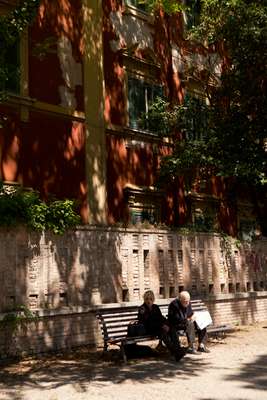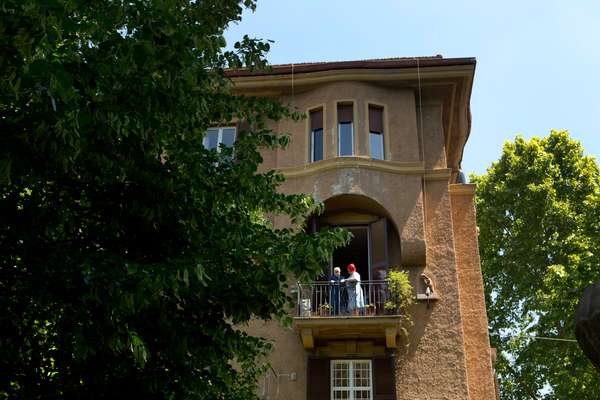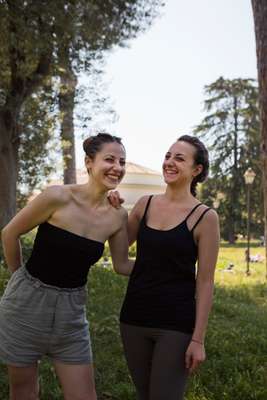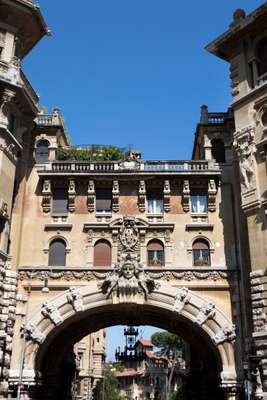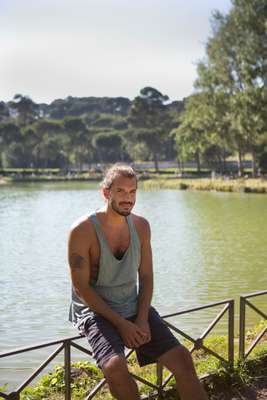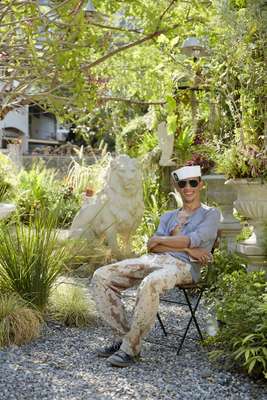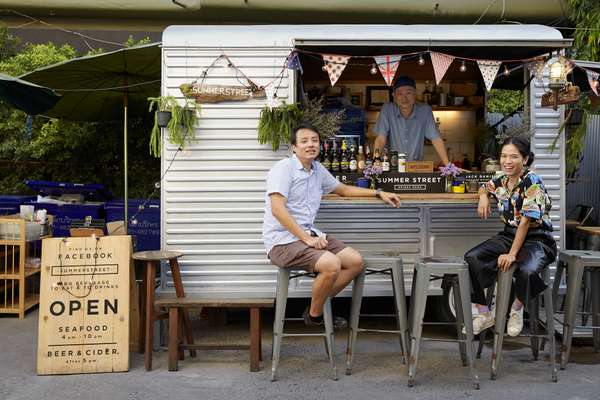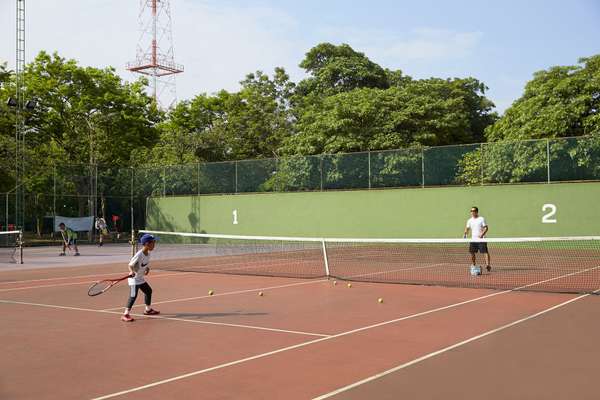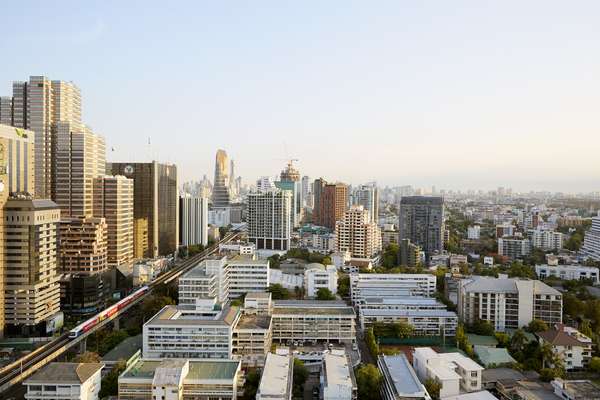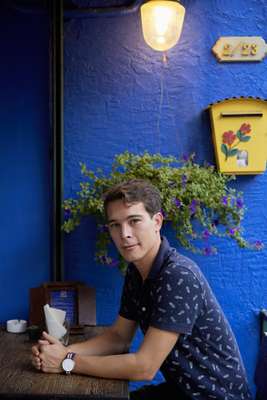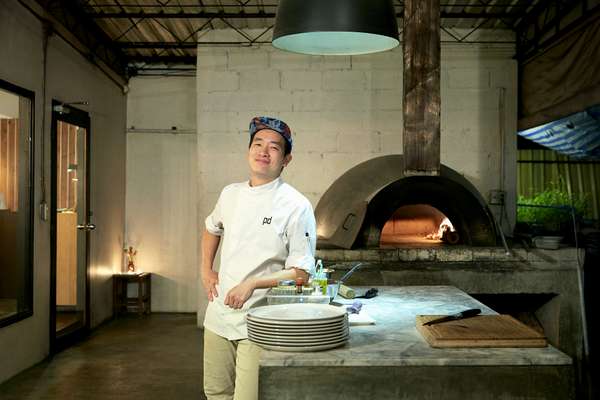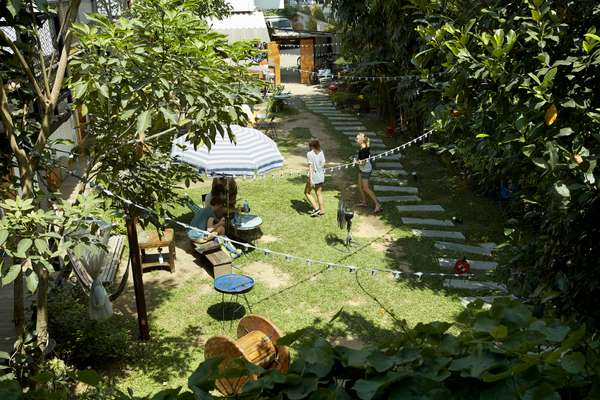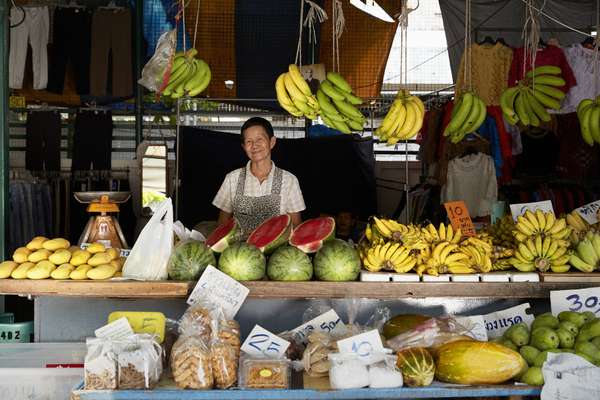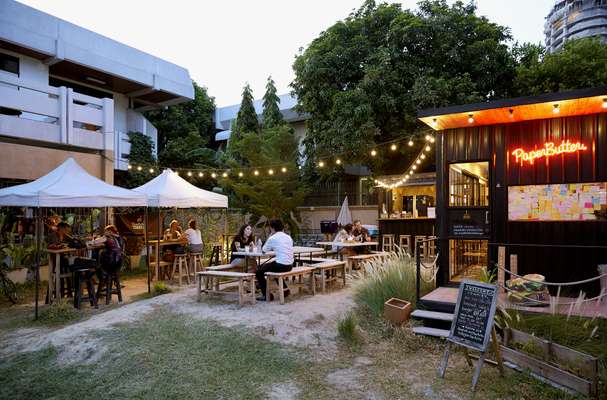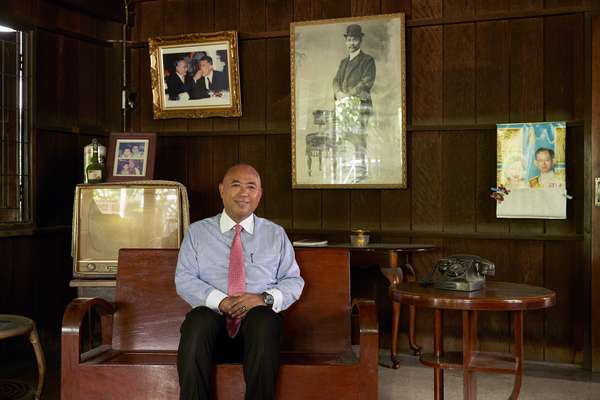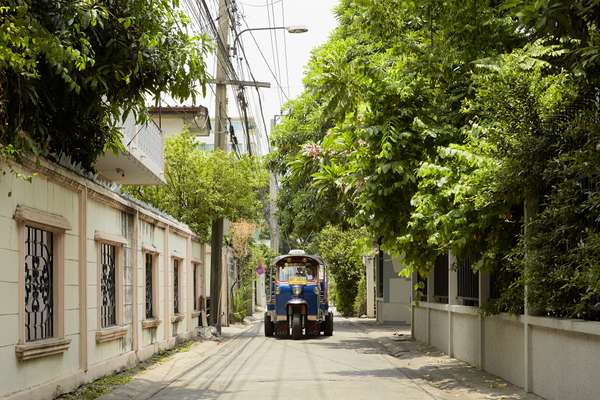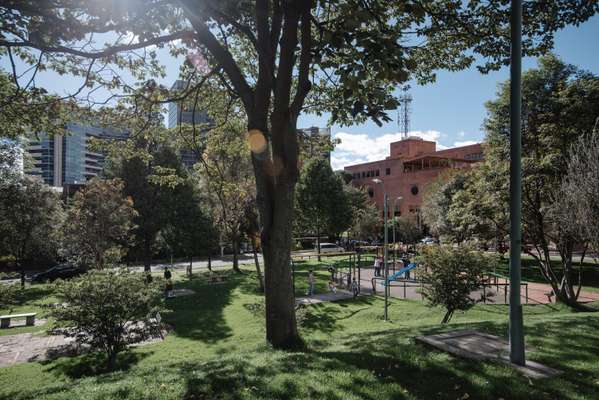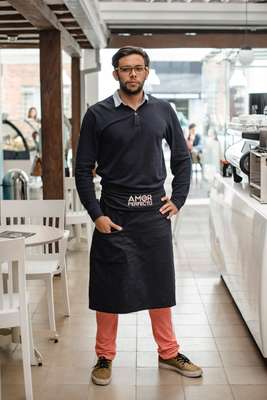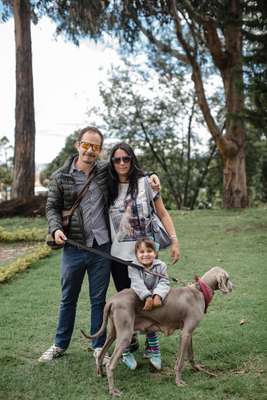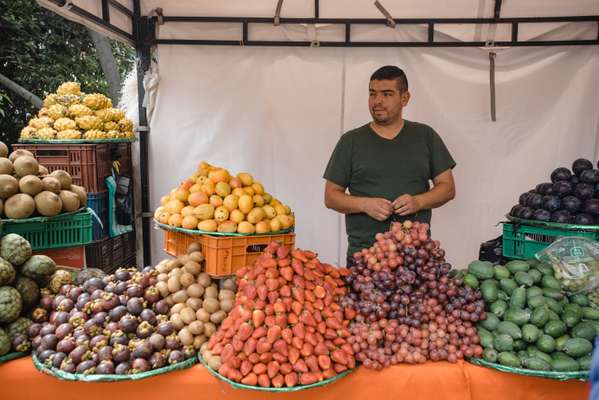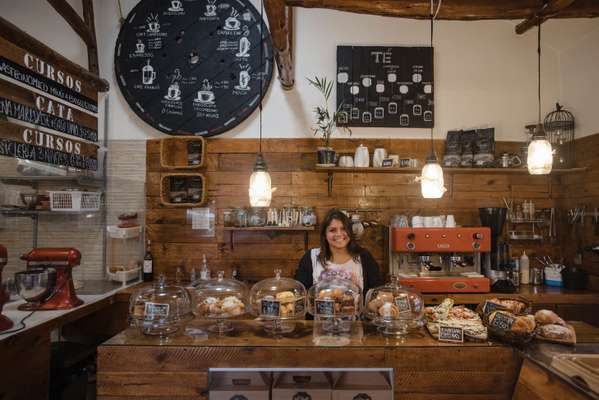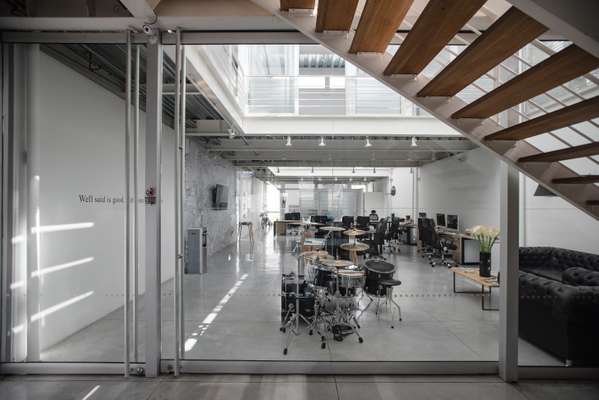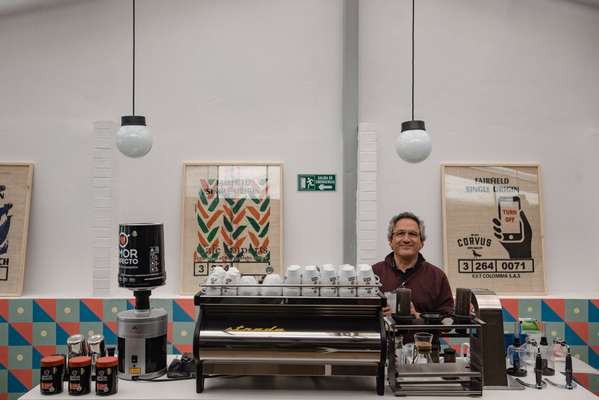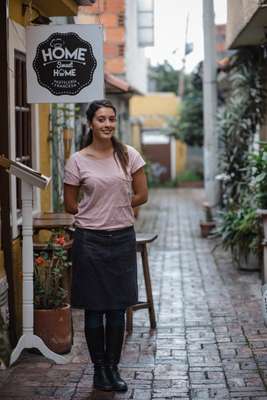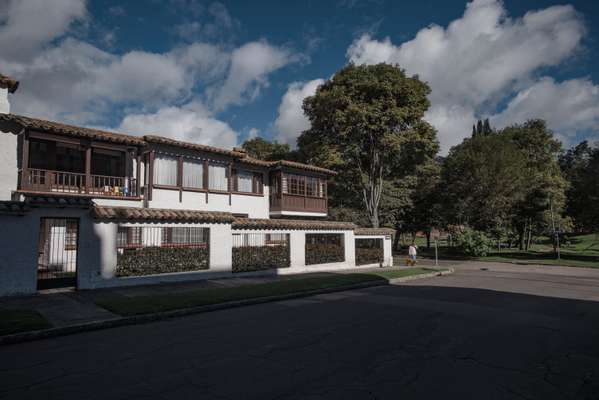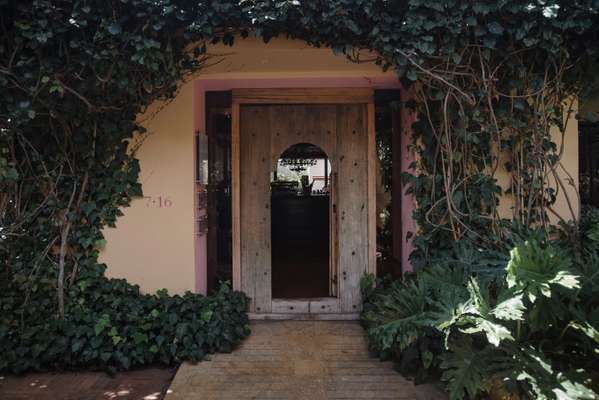 "Here we have modernism in a tropical Thai way so you can see why we'd want to preserve it," says architect Chuta Sinthuphan, who joins us at Soi Ari 2's Laliart Coffee, a café that adjoins his neighbourhood cycle shop, Tokyobike. Despite the traffic, citizens love to cycle in Bangkok and particularly in Ari, where there is less need to dexterously dodge tuk-tuks.
"I ride everywhere," says 68-year-old Kraisak Choonhavan, the man dubbed the "father of Ari". This former Thai senator and son of prime minister Chatichai Choonhavan grew up in Ari's first proper home and has remained here ever since. Today he helps to maintain the area's livability as developers attempt to capitalise on surging property prices. "My focus is on quality of life and conserving what is left of Bangkok," he says. His latest victory saw him and a grassroots movement stop a 32-floor condominium from springing up on a nearby street. The developers had somehow accessed a licence to erect the structure, despite laws deeming the street too narrow. "We do have laws but we operate in a country of law breakers."
Wads of cash quietly influence business in many neighbourhoods here. "That is the nasty part of a developing society like ours, as our civic culture goes through ups and downs with the instable politics of the nation," says Kraisak.
Yet while Thailand's political leadership has yo-yoed between authoritarian rule and vague democracy, Ari is still one of the capital's most liveable quarters thanks to its long-time residents. Here the neighbourhood's condensed land ownership between wealthy and politically connected families remains potent. Many proud residents simply refuse to sell and as a collective they have the power to veto proposed developments. So what does get built? Well, the condominiums are slowly rising despite locals' best efforts. But the most noticeable rate of change is among the shophouses; "coming soon" signs appear at every turn. Rising rents challenge a growing tenant mix but also drive healthy competition. Independent retailers and restaurants are springing up (and surviving) at a startling rate.
"Ari is a Thai family neighbourhood," says Aurapraphan Sudhinaraset, managing director of fashion label Vick's. Its flagship stands on Soi Ari 2 in a two-storey shophouse; a tree climbs up its interior and staff wear fabrics woven in the Sakon Nakhon Province. "It's a small community, which fits with our vision to mix nature and traditional culture with the city. I think success is defined differently here. If I'm happy and if my colleagues and customers are happy, that is enough for me."
---
Climbing a mountain road lined with pine and eucalyptus trees, architect Juan Ramírez catches his breath and says: "Clean air, silence and no traffic. Where else can you find that in Bogotá?
Like many residents of Usaquén, an affluent neighbourhood in the north of the city, Ramírez finds sanctuary in the surrounding forested mountains. "I'll try to walk or cycle up here most days before work. You feel far away from the rest of the city and that's what I love about living here."
A short stroll down the hill, in Usaquén's leafy colonial square, the bells of the white church chime as residents flock to morning mass. The bakery on the corner has its first batch of sweat bread loaves and empanadas (meat pastries) ready by early morning. At the nearby food market a grocer stacks avocados and papayas, while a florist arranges sunflowers and heliconias. A shopkeeper sweeps the pavement outside his family-run shop and prepares for the regulars who will come in for a lunchtime beer.
This is what makes Usaquén feel like a small village, or pueblito, as Bogotános say. "It's intimate," says French-Colombian Soléne Guigal, co-owner of a new patisserie tucked away down an alley lined with flowerpots. She says it's easy to forget that the neighbourhood is part of a gridlocked metropolis of nearly 10 million people. "When you're here you can't see the tall buildings and office blocks nearby. It's hidden from the outside."
Like most Latin American capitals, Bogotá suffers from pollution and congestion. For the past six decades there has been talk of building a metro to ease traffic and overcrowded buses and while that's still a pipe dream, long-time Usaquén resident Daniel Hernández says he cherishes not having to move around the city. "I can run errands on foot," he says. Everything I need – banks, shops, restaurants – I can find within a couple of blocks."
While Usaquén is not immune to the potholes that blight Bogotá's thoroughfares, the area boasts tree-lined roads and a few pedestrianised cobbled streets. "It's a neighbourhood you can walk in – and it's safe, you'll see police around," says Hernández, pointing to a small police station just off the square.
At lunchtime the square's restaurants – serving pizza, sushi, Peruvian ceviche and Argentine steaks – are filled with businessmen. Around the square there's a mishmash of new-builds with roof terraces, single-storey colonial homes with terracotta-tiled roofs and detached grand houses with bougainvillea gardens. It's a marked contrast to the bland apartment blocks and gated communities that dominate most of Bogotá's other northern districts.
During the week Usaquén is placid but on Sundays it shows its excitable side with a popular flea market that has become a tourist pit-stop. Cozy cafés, ice-cream parlours and restaurants brim with tables of Colombian families out for brunch or a late lunch. Street performers, salsa singers and storytellers draw big crowds, while children play on the swings in the playground and locals enjoy a game of football on a pitch opposite the church.
Resident and expat Katja Kessing, who heads the Goethe-Institut in Colombia, enjoys soaking up the carnival atmosphere and browsing the market stalls selling handmade leather bags and jewellery crafted by indigenous tribes. "I love it here because of the Sundays – it feels like being on vacation."