Lisbon's parks / Lisbon
Grass is greener
Portugal's capital is not known as a green city but a bold redevelopment is turning former wastelands into spectacular parks with cycle lanes. We speak to the city's ambitious environment and energy councillor about his vision to link up Lisbon's greenery.
The late spring rains that have exasperated Lisbon inhabitants this year were a blessing for José Sá Fernandes. "This area will look spectacular," says the city's 58-year-old green-structure and energy councillor as he inspects the Vale da Montanha Park in the eastern part of the city. This former wasteland between a social-housing development and a middle-class neighbourhood is being regenerated by his department, one of nine parks under construction that are slowly turning Lisbon into a greener city.
"The other day I planted an almond tree here with my daughter," says Sá Fernandes. It was just one of 28,000 trees that have been planted across the city this spring, most of them in six parks in this northeastern suburb that will eventually be connected via cycle lanes and pedestrian walkways. By the end of this year they will form the Corredor Verde Oriental, an almost 100-hectare corridor running from the Monsanto Forest Park to the Tagus River. Green spaces such as the grand Alameda Dom Afonso Henrique Park in the heart of Lisbon are also helping to draw residents back to the city centre.
A one-time lawyer, Sá Fernandes left his practice for a place in the opposition at city hall in 2005; two years later he was elected councillor. His mentor and inspiration, he says, is landscape architect Gonçalo Ribeiro Telles, the visionary (now 94) who was making the argument for the city's parks to be connected to one another before anyone else had even considered it as an option. The first green corridor, envisaged by Ribeiro Telles in the 1970s, was finally inaugurated by his acolyte in 2012.
By next year the total area of greenery across Lisbon is set to be more than 2,700 hectares, an increase of 50 per cent since 2005. About 750 hectares are under construction, an area almost equivalent to the massive Monsanto Forest Park, which was created in the 1930s and has long been considered Lisbon's lung. Sá Fernandes is also hoping to add 90km of cycle lanes to the 60km he has already constructed throughout the city.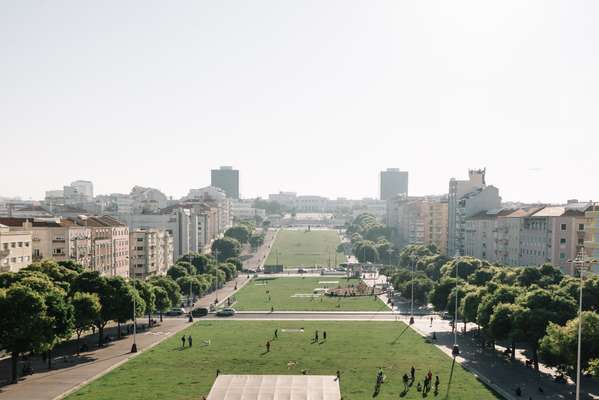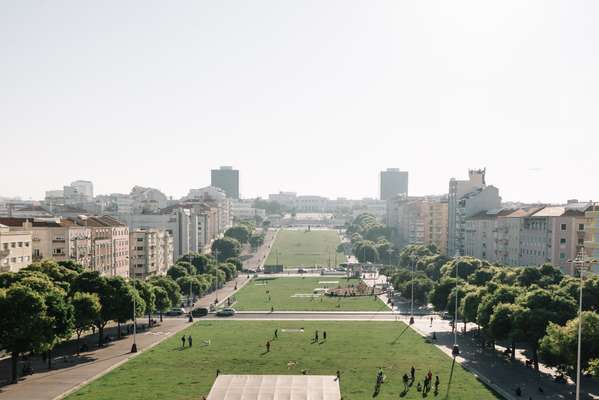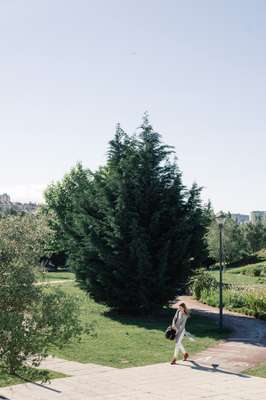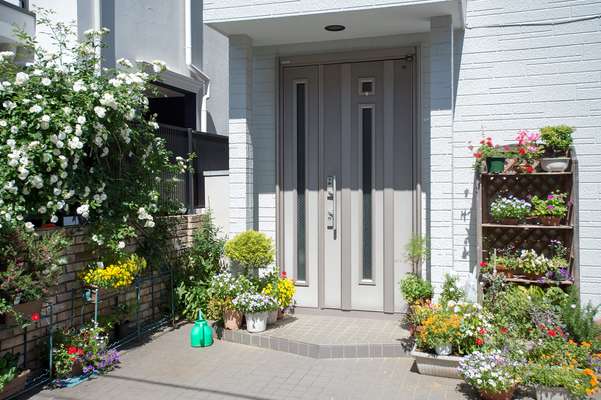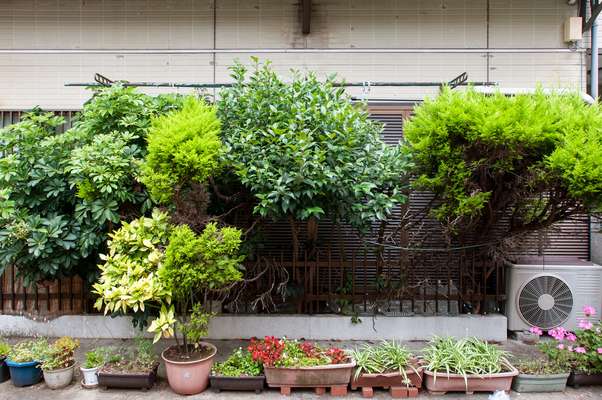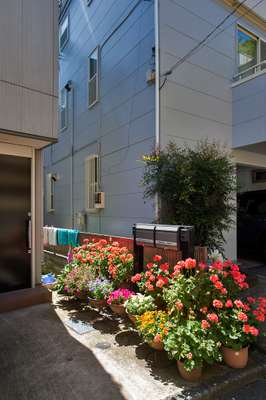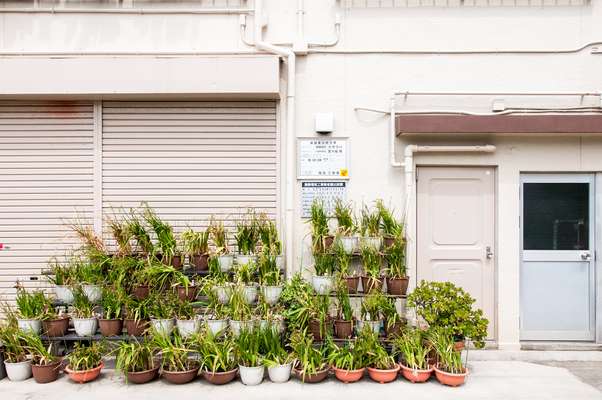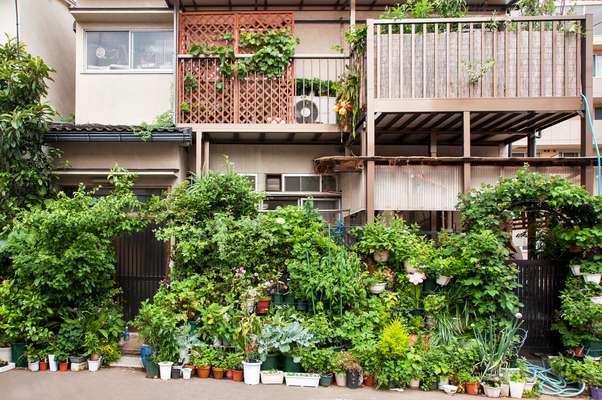 Although Lisbon is not known as a green city, Sá Fernandes is quick to admit he was never starting from scratch: "There were always good gardens, they just weren't open to the city." Abandoned for years, the Cerca da Graça Garden – at 1.7 hectares the largest green area in the oldest quarter of the city – was reopened in the summer of 2015. As far back as 1997, Sá Fernandes had filed an action against the state for not taking care of it. "The action led to nothing," he says. "That's why I came to work here."
Sá Fernandes's commitment to the cause means that he is surrounded by an aura of controversy. In 2004 he stepped into the public eye by loudly protesting against a tunnel being built through the city centre. "I lost that battle in the media but I was right," he says, "Lisbon should have more green areas. How was it possible that a city like Copenhagen, with that weather, has more esplanades than Lisbon? That's what quality of life is all about."
The tunnel campaign garnered him the wrath of car drivers but Sá Fernandes doesn't seem to care all that much. As he puts it, "I prefer people to think of myself as the number-one defender of bicycles and wide pavements."
Whether you're an aspiring parks commissioner or simply a green-figured city-dweller keen to make a difference in your neighbourhood, here are three books to add to your summer reading list.
1.
Green Metropolis: The Extraordinary Landscapes of New York City as Nature, History and Design, by Elizabeth Barlow Rogers (2016): Rogers was the first official administrator of Central Park, which she describes as "democratic landscape art", and pioneered new conservation models to enhance the mutually supportive relationship between nature and cities. In this latest book she traces the histories of seven iconic green spaces in New York and their subsequent transformations. The city is teeming with life – not least mushrooms, egrets, wetlands and forests – and so is the book, which is punctuated with illustrations, interviews and thoughtful insights.
2.
On Guerrilla Gardening, by Richard Reynolds (2009): Guerrilla gardening is the practice of planting in public places: the likes of roundabouts, railway platforms and otherwise ignored or abandoned patches of earth. Reynolds' book is both a concise retrospective looking back at the history and power of community growing and an instruction manual for reclaiming common spaces armed with creativity, beauty and wit.
3.
The London Square: Gardens in the Midst of Town, by Todd Longstaffe-Gowan (2012): In this prize-winning book, Longstaffe-Gowan delves into the convoluted origins, evolution and sociopolitical context of the British capital's carefully curated garden squares. These gated communal spaces lie around the city like the tiles of a mosaic, all beautiful and many private – and subsequently synonymous with metropolitan privilege. Longstaffe-Gowan makes an eloquent argument for these green amenities being England's greatest contribution to European urban planning.
Q&A
Mitchell J Silver
Parks commissioner
New York
The former planning director of Raleigh, North Carolina, returned to his hometown to take over as parks commissioner in 2014. His remit covers more than 12,000 hectares of parks, beaches, playgrounds and wilderness areas.
What are the key steps that city-planners should consider when creating recreational space? Preserving what already exists is key. Setting aside more space as the city grows is also imperative, as is acquiring new open space. Density and open space balance each other; cities that lack open space have a diminished quality of life.
Which cities do it well and which don't? In the US, Minneapolis-Saint Paul is considered a leader. Seattle does it well too and Houston is quickly emerging as a leading city for park-planning. Seoul, where a highway was removed to make way for a public park, has been a game-changer in Asia.
What is the greatest hindrance to public green space? After development, its opening hours and restrictions around use. Some parks are effectively "semi-public space", which means they're fenced off or have enforced curfews.
Have you noticed any global trends when it comes to public space? Sadly, some cities are moving to privatise public space or close it altogether because it is deemed an expensive non-essential service. Others, like Houston, are finding that public space is transforming the city.
DIY plantings blossom in Tokyo
Tokyo's smallest gardens are squashed into the city's in-between spaces. Typically no more than a collection of potted plants, they spill from doorsteps onto the pavement, line narrow kerbs and crowd around roadside trees and even vending machines.
Credit Tokyo's citizen gardeners, who have made their DIY plantings a feature of the cityscape for more than a century. Adding greenery to what would otherwise be barren patches of concrete represents city-building on the smallest scale; it's an empowering act for residents who yearn for a garden in one of the world's densest metropolises.
In cities agonising over the heat-trapping effect of too many roads and not enough trees, it is worth encouraging – yet Japanese municipal officials tend to oppose it. They gripe that these micro-gardens blur the line between public and private property. They complain that it's messy: a hodgepodge of ceramic and plastic pots, styrofoam boxes and wooden crates, on cinder blocks or bricks and not always looked after.
Admittedly, such random acts of greening can produce mixed results; there is no substitute for thoughtful efforts to plant trees and build new parks. But cities often fail to grasp the value of getting residents involved in the upkeep of neighbourhood plots. Think of the potential savings: a city could buy seeds but leave the planting and watering to green-fingered volunteers, and there would be no need to explain why it's taking so long to dispatch the weed-clearing work crews. And in the process you promote old-fashioned grassroots community-building.