Falter / Vienna
Never faltering
Thanks to its superlative journalism and resolute business model, city magazine 'Falter' has remained steadfast in an unsteady publishing landscape. We visit the offices of one of Vienna's most trusted voices.
Tumult has erupted in Austrian politics again – so this week's offsite meeting is especially lively. Huddled in a corner of Vienna's eccentric Café Korb, a core group of editors from Falter, the city's venerable independent weekly, discuss the best way to unpack recent events.
Every Tuesday morning, editors and columnists gather here to bat around initial ideas for transforming Vienna's (and Austria's) biggest issues and trends into reportage, interviews, analyses, oft-snarky commentary and pithy reviews presented in a tabloid-format paper that comes snappily illustrated. Falter's sharp leftward slant befits a city whose leadership has been unabashedly – and almost uninterruptedly – social democratic since the Austro-Hungarian dual monarchy ended about a century ago.
"We print critiques of society and critique the conditions of society," says Florian Klenk, one of Falter's two editors in chief. The first part of his statement refers to the paper's lauded investigative journalism. The second shows that even in the Yelp era Falter provides the city's most comprehensive cultural criticism; it prints a standalone listings section that still draws plenty of readers.
For decades Falter has had a strong media voice in Vienna. Falter (it means "butterfly" in German and plays on the word for "fold") was founded by publisher – and the paper's other editor in chief – Armin Thurnher, and a group of friends in 1977. Back then it was inspired by the lack of an oppositional voice in the Austrian media and by similar alternative weeklies such as The Village Voice in New York and Time Out in London (before it went free). It immediately became a watchdog of Viennese politics and culture; scoops on corruption have been numerous over the years. Thurnher has said that the writers and editors "sometimes feel like Robin Hood".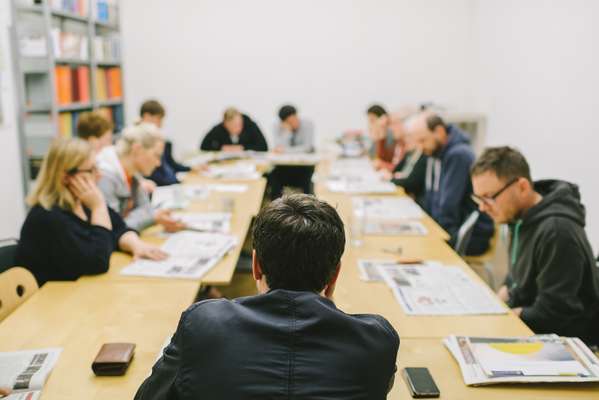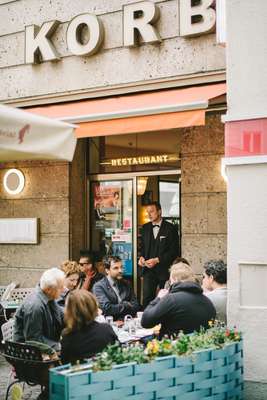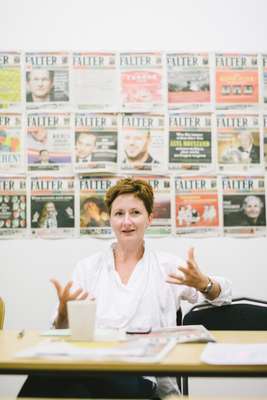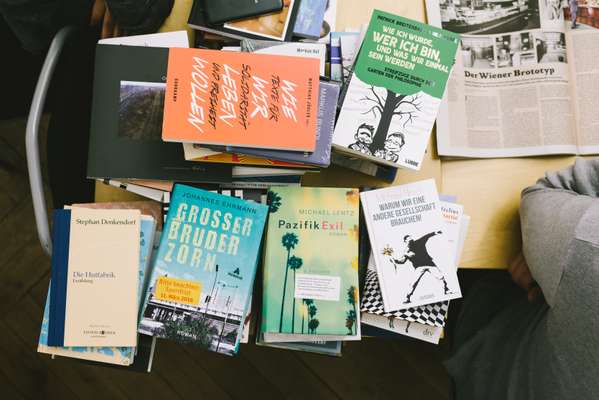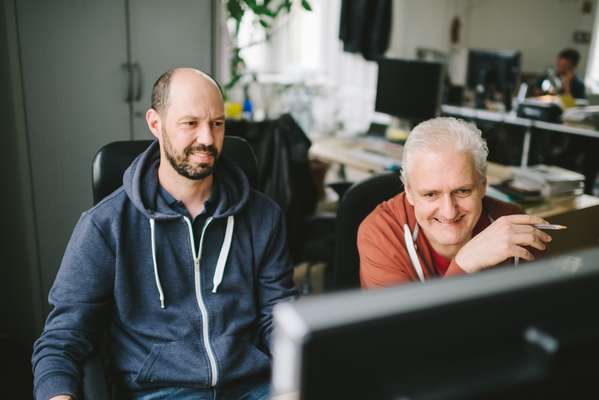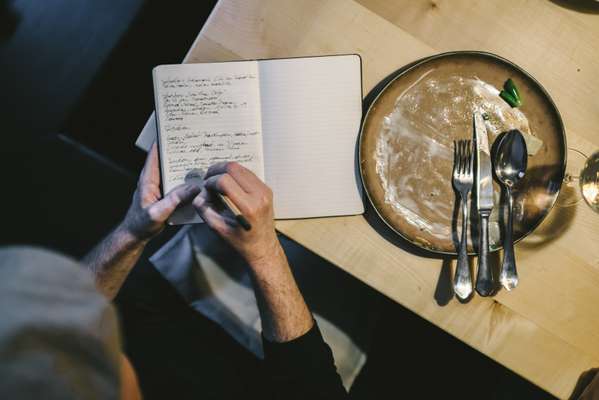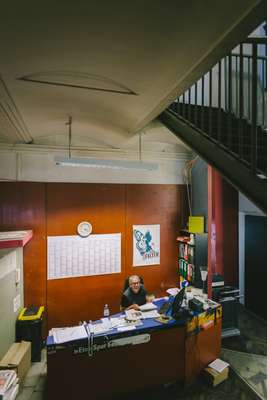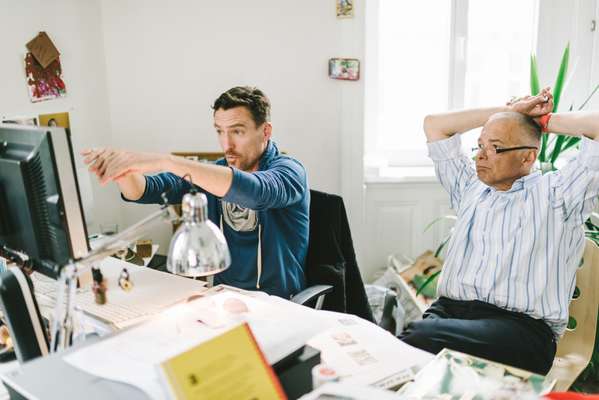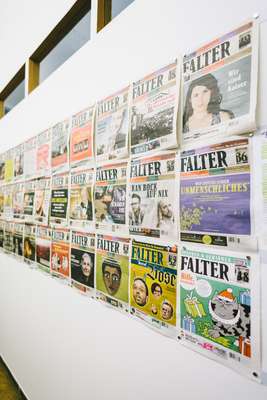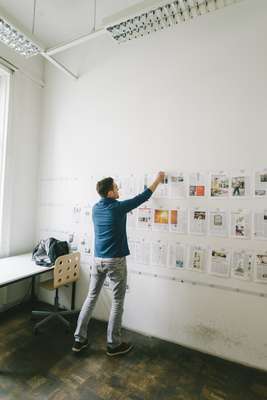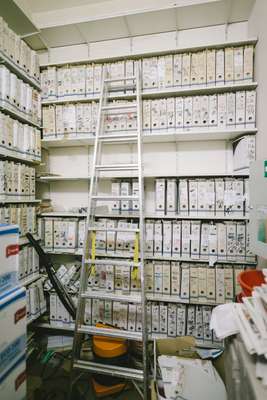 Against all odds, considering the huge shifts within journalism, Falter has remained independently owned and never offered for free. Its advertising and subscriptions are solid and the sister publishing house sales also balance the books. Co-founder Thurnher and Siegmar Schlager own 74 per cent of Falter; the other 25 per cent is held by Hans-Michael Piech and Hannes Pflaum.
Keeping online content behind a paywall and focusing on print was a conscious decision in the early years of the internet – and one that has paid off. "We thought we would have to go free or online or both but we never gave it away," says Klenk. "You can test it for four weeks and you can buy single articles online, and that has led to us never having these structural problems that others now have."
Readership in Vienna is 120,000 a week. Falter has expanded into publishing hardcover volumes such as guidebooks and fiction, and prints supplements on subjects such as cycling. But the core of its success is its hands-on and hands-dirty investigative reporting, as well as honest criticism of art, music, literature and more. No desktop reporting or the respun PR that is prevalent elsewhere. "Falter is old-school," says Florian Holzer, who has been critiquing Viennese restaurants for 28 years. "It carries huge responsibility. It's a soaring mast in the messy Austrian newspaper landscape. I'm proud to be a Falter writer."
In the ramshackle but friendly editorial offices in Vienna's 1st district it's clear how seriously this responsibility is taken. The Tuesday café meeting segues into a staff meeting; music critic Gerhard Stöger leads the issue review. He picks apart last week's paper, noting strong and weak stories. Staffers listen, spar and explain; afterwards they jump back to work. Art critic Nicole Scheyerer pops in and out; political columnist and city-life editor Barbara Toth, who's been cooking up a piece on the new Austrian chancellor, rushes to pick up her children. "We're not hierarchical at all," says Klenk. "Falter is a writers' paper. I have the function of a sheepdog or a conductor. But it's important that the meta story gets told."
Lots of Viennese await these stories within stories every Wednesday (they also await special recurring editions: a perennial favourite is the late December Best of Böse issue, illustrating the prior year's most evil Austrians). It's hard to imagine Vienna without Falter – well-read copies are bound on wooden racks in most cafés, the listings section often pilfered. In a creaky-floored conference room packed with bound issues of the publication dating back to the 1980s, culture editor Matthias Dusini ponders the paper's loyal audience: "Readers have a familiar, almost libidinous relationship with this brand," he says.
Readers get upset if cultural coverage is too mainstream, he adds – for his section that means not giving too much space to blockbuster exhibitions or films. Even if the role of the critic has changed in recent decades from judge to mediator, the audience pays close attention. "I think we're in the position not to judge but to strengthen positions, to select and identify overarching themes," says Dusini (even so, both he and Klenk assert that a positive Holzer restaurant review almost always packs the place the next day).
The media scene has dramatically shifted since 1977 but so has Vienna itself. "Cultural institutions have exploded; youth culture used to be subculture but now everything is youth culture," says Dusini. "You couldn't go shopping in Vienna but now you have 1,000 places to shop." When Klenk, now in his forties, began his journalistic career in 1992, Austria wasn't in the EU; the Iron Curtain had just parted. Vienna had no Museumsquartier, no Danube Canal scene, no clubs in Gürtel archways and no trendy Brunnenviertel. "Vienna has flourished as a city," he says.
But Falter would never just pump out a good-news story without lifting stones to see what creepy-crawlies might emerge – and that's what readers expect. A certain trust has evolved over the decades due to consistent quality and never selling out. "We have trust because we have a great audience," says Holzer. "They are intellectual city dwellers who are influencers. In the end, because of this, Falter's influence is enormous."
This is all the more important because, as Klenk says, Austrian history might be repeating itself. In the early 1990s there were tens of thousands of refugees (back then they were Bosnian not Syrian) and the right-wing was rising. The populist Kronen Zeitung is still the bestselling national paper; most other Austrian print news outlets are in just a few corporate hands with agendas. Falter's cover subtitle is Wir holen dich da raus (We'll get you out of there). Ever indie, they always have – and hopefully always will.
Readership: About 120,000 per week
Printed copies: 35,000
Readers: 55% men, 45% women
Demographic: 40% aged 40 to 59; 37% aged 20 to 39
Staff: More than 70 full and part-time staffers