Street life / Global
One for the road
Successful streets should have a balance of daytime bustle and night-time buzz. We line up the ones that we think work best – and sample their delights, of course.
1.


Jaegersborggade
Copenhagen
It doesn't have to take long to revive the fortunes of a once-unpopular street and charming Jaegersborggade in northern Copenhagen offers very few clues to its down-at-heel past. Located between a cemetery and Nørrebro Park in the Danish capital's once seedy red-light strip, this was a no-go area overrun with petty crime until as recently as some 10 years ago. The transformation has been abrupt and decisive and was accelerated by the opening of chef Christian Puglisi's wildly popular basement restaurant Relae in 2010.
The narrow street, which is partly residential, is skirted by four- and five-storey townhouses. At street level retail, outdoor seating and an enduring community feel are the main pulls. Some 40 art galleries, coffee shops and vintage clothing spots – and even a caramel factory – all tempt visitors from beyond the neighbourhood's borders.
Jaegersborggade's success lies in its all-day appeal. Many visitors and residents here treat themselves to fresh-baked confectioneries from Meyer's Bageri in the morning, as well as downing a last drink at Manfred's after sunset. The mix of residential and retail options has also given rise to a curiously informal atmosphere and it's not uncommon to spy (or even be invited to join) lively barbeques going on along the street on long summer evenings.
01.
Meyers Bageri
An organic bakery with 10 varieties of wholegrain bread, as well as cakes and Danish pastries. Fair warning: it's always busy. The tiny tearoom seats just six, so do as the locals do and enjoy your kringle (a flaky pretzel-like delicacy at which Meyers excels) on the seating outside Coffee Collective, opposite.
9 Jaegersborggade
meyersmad.dk
02.
Coffee Collective
The best coffee in Copenhagen. Owned by Klaus Thomsen, the place is stocked with beans not found elsewhere in the city (Thomsen tends to buy whole harvests to guarantee exclusivity).
10 Jaegersborggade
coffeecollective.dk
03.
Inge Vincents Ceramics
A monumental floor-to-ceiling wooden shelf is filled with crockery and vases made from white porcelain. Inge Vincents' work is based on a technique she learnt in South Korea and every item is fired  in the shop's garden.
27 Jaegersborggade
vincents.dk
04.
Karamelleriet
The smell of butter and vanilla alone could lead you straight to Charlotte Vigel and Tine Ipsen's pretty sweetshop. Born on the Baltic island of Bornholm, the childhood friends and co-founders make daily batches that include salty liquorice and peanut crunch.
36 Jaegersborggade
karamelleriet.com
05.
Manfred's & Vin
Relae's sister restaurant is more inventive and focuses on seasonally changing sharing plates. The bistro and natural-wine shop has become a favourite lunch spot; the beef tartare is a must.
40 Jaegersborggade
manfreds.dk
06.
Relae
From the outside you wouldn't suspect you were looking at the only completely organic Michelin-starred restaurant in the world. Located in a basement, the 30-cover space is an informal affair; cutlery can be found in a drawer under the table and the look is all soft colours and natural materials.
41 Jaegersborggade
restaurant-relae.dk
07.
Musiksmag
Those arriving after 21.30 will need to wade through the racks of bikes parked in front of this late-night café. Inside, the aesthetic is  a mix of 1950s nostalgia, graffiti and hundreds of records on display. Musiksmag also sells vinyl by local artists and hosts intimate concerts.
43 Jaegersborggade
musiksmag.com 
08.
Grød
Lasse Skjønning hails from southern Copenhagen and sources most of the ingredients used in his porridge bar from organic farms. Special mention goes to the porridge cooked with rice milk, apples, caramel and almonds.
50 Jaegersborggade
groed.com
A favourite with New Yorkers keen to escape the weekend crush, the town of Hudson (some 130km north of the city) has developed an enviable independent retail scene. Centred on charming Warren Street, the town of 7,000 abounds with retailers touting tasteful furniture and windows decorated with wildflowers, as well as cafés, coffee shops and even a bar or two worth exploring.
The arrival of a few keen-eyed antique dealers kicked off the retail renaissance here in the 1990s and their presence was later complemented by the arrival of artists, who came seeking green space and a quieter alternative to Manhattan (the town enjoys a prime spot in a valley on the Hudson River). In 2015 graphic designer Antony Katz decided to realise his dream of opening a motorcycle shop; to get non-motorcyclists through the door he added a café stocked with coffee beans from small-batch roasters and a menu of sweet and savoury waffles. Locals filter in for a drink, a natter and to gawp at the gleaming 1972 Moto Guzzi Eldorado parked by the counter.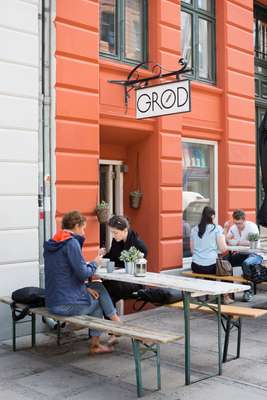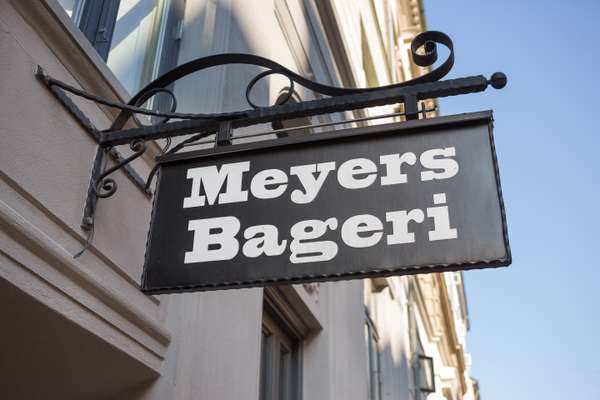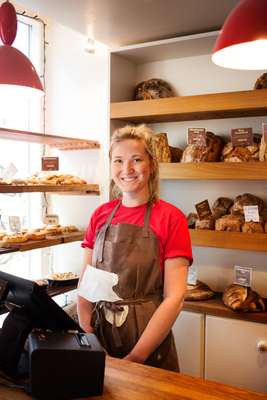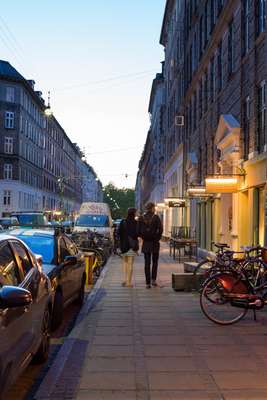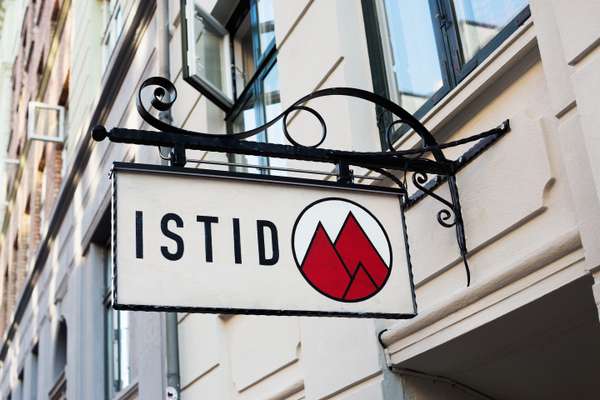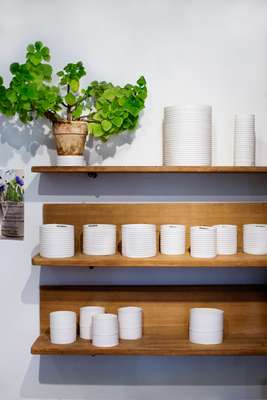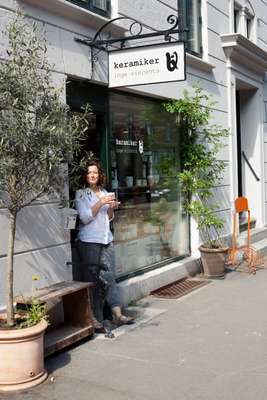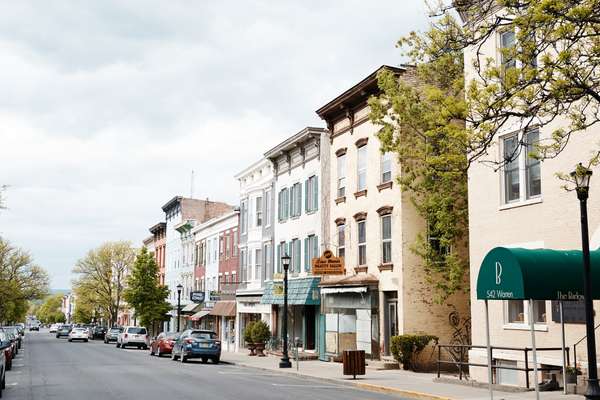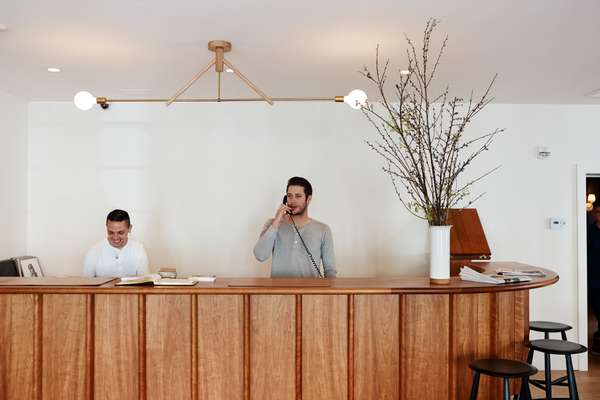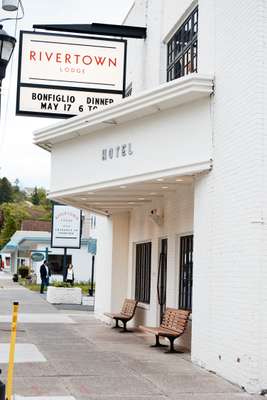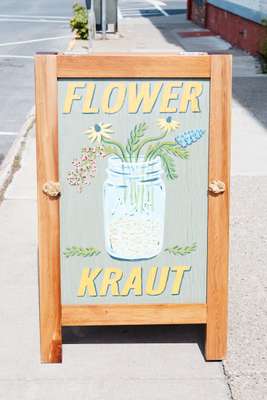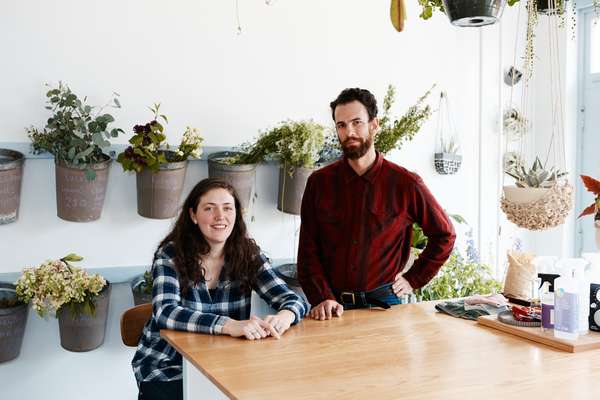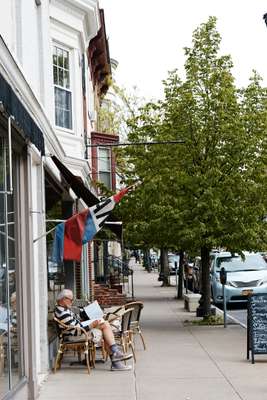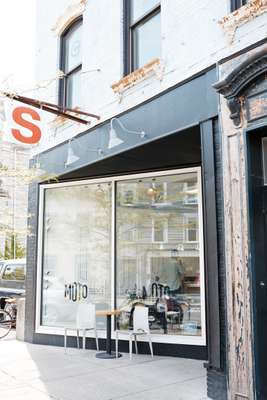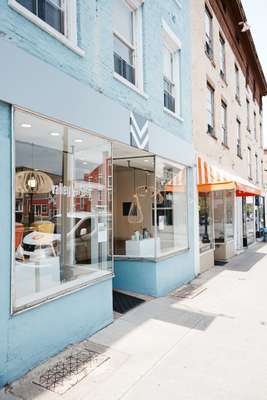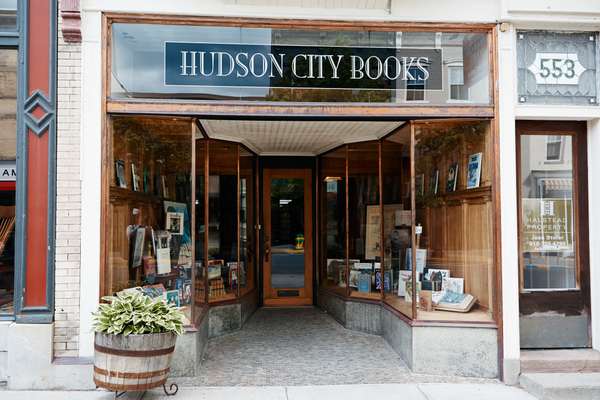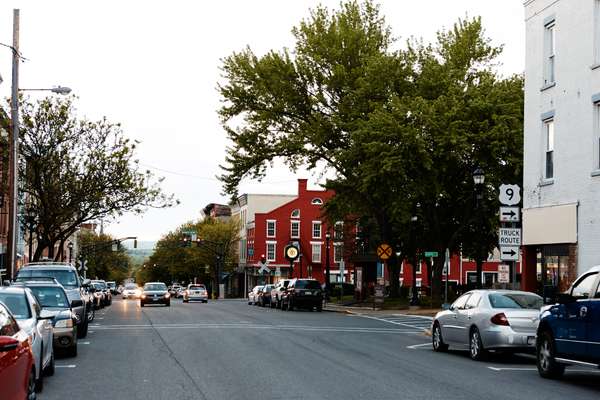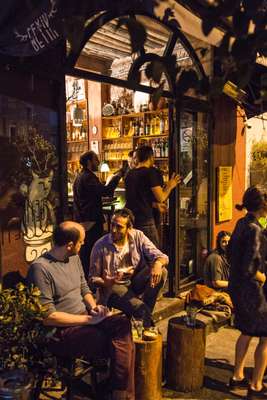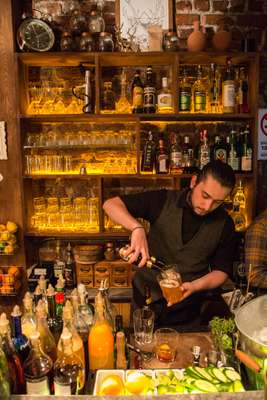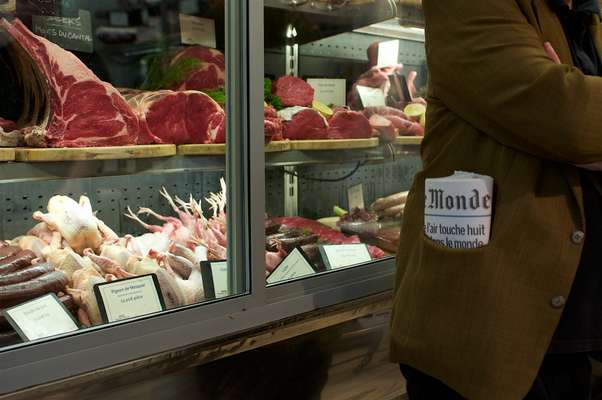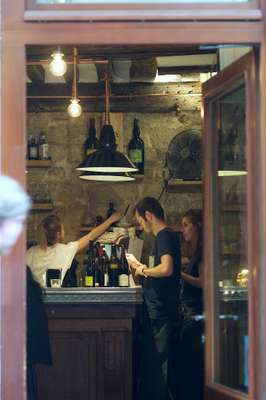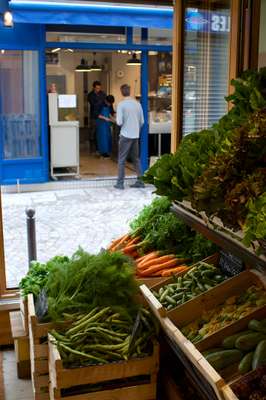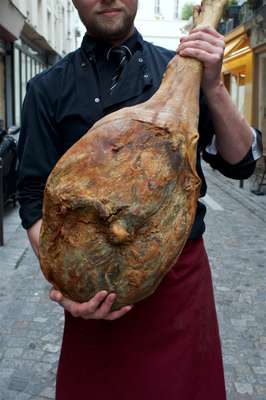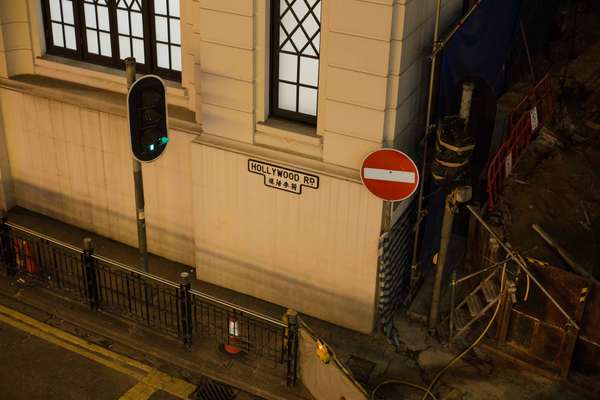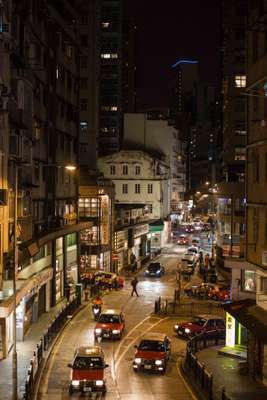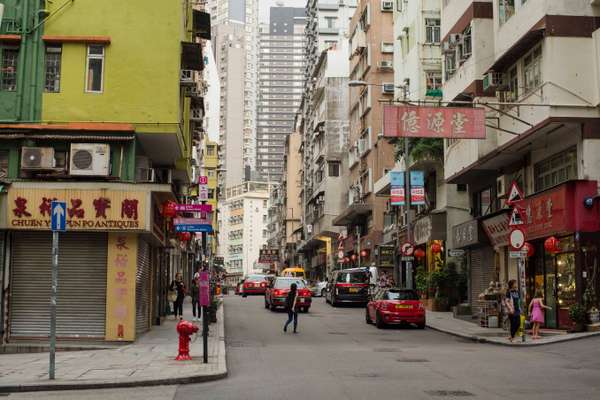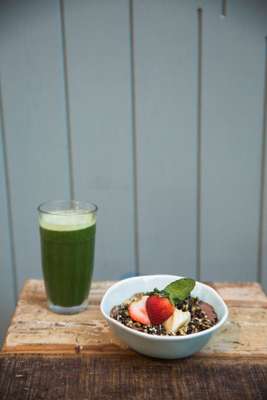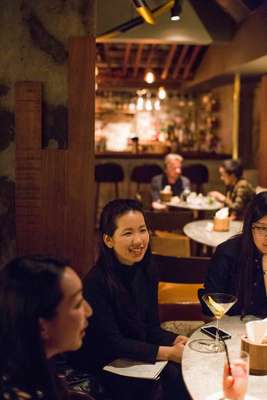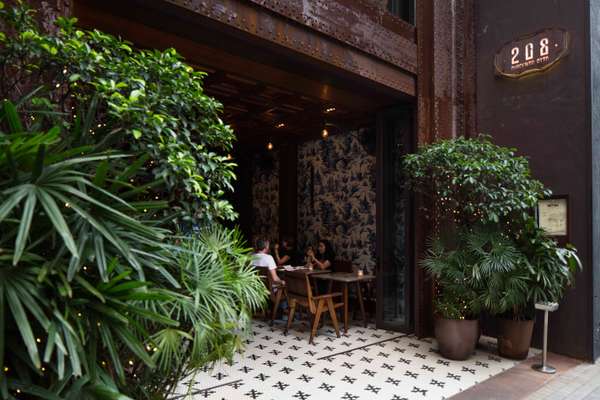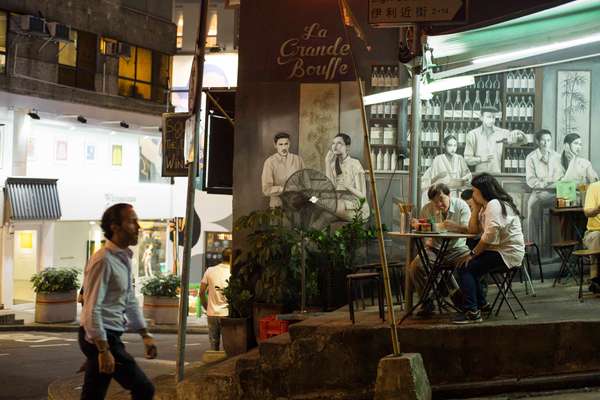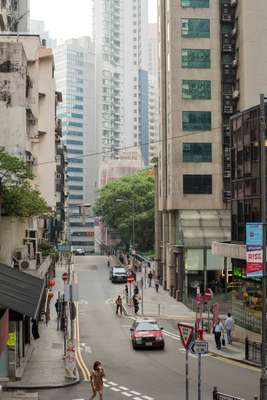 On Tuesday nights, crowds gather for pop-up dinners at Rivertown Lodge, a new 27-room hotel at the street's eastern end. The lobby is furnished with potbelly stoves and cherrywood cabinets. Upstairs a guest pantry in the hallway – stocked with chocolates, charcuterie, cheese and beer – replaces the usual minibar, while the weekend cocktail bar is open late.
01.
Hudson Opera House
New York State's oldest surviving theatre, this handsome brick-built Greek revival building has 300 seats and a decent programme of classical and world music. There's also some contemporary dance and a smattering of photography exhibitions.
327 Warren Street
hudsonoperahouse.org
02.
Moto Coffee Machine
Known for its waffles, this sceney café conceals a motorcycle repair shop that's stocked with accessories from the Red Clouds Collective.
357 Warren Street
motocoffeemachine.com  
03.
Spotty Dog Books & Ale
Ales and literature are rarely combined as naturally as they are at this after-work haunt. Locals arrive at 17.00ish and settle in for live music performances.
440 Warren Street
thespottydog.com 
04.
Finch Life Curated
Of Warren Street's many treasures, the kooky collection here ranks high on the list. It features items including vintage leather chairs, alabaster table lamps and candles.
613 Warren Street
finchhudson.com  
05.
De Marchin
This upscale clothing shop offers PSC handmade ties for gents and silky Pas de Calais dresses for the ladies.
620 Warren Street
demarchin.com 
06.
Valley Variety
Owner Chuck Rosenthal sells ceramic flasks, hand-woven wool slippers and wooden pendant lamps in this beautiful showroom.
705 Warren Street
valleyvariety.com  
07.
Grazin' Diner
A throwback, complete with red leather booths and a vintage jukebox, this farm-to-table spot whips up burgers made with Hawthorne Valley cheddar and succulent grass-fed beef.
717 Warren Street
grazinburger.com 
08.
Flowerkraut
Husband-and-wife duo Seth and Mairead Travins stock their bright studio space with local wildflowers and various houseplants – plus homemade sauerkraut.
722 Warren Street
flowerkrauthudson.com 
09.
Rivertown Lodge
Set in a 1920s theatre, this refurbished 27-room hotel acts as a weekend cocktail bar and a venue for pop-up restaurants.
731 Warren Street
rivertownlodge.com 
Akarsu Caddesi's name comes from the Turkish word for "stream" and people flood the leafy street on the eastern shore of the Bosphorus from dawn to dusk. The surrounding Cihangir neighbourhood has been a creative hub since the 1970s and a centre of commerce for about 3,000 years. Architectural gems – including the Topkapi Palace, former home to Ottoman Sultans – act as a grand backdrop to the bustle.
Visitors would do well to start their day with a coffee at Geyik or Mellow, respectively. Both are pretty spots from which to take in the street's motley mix of dog-walkers, joggers, laptop-tapping freelancers and expats. Come dusk, others arrive for drinks at the Smyrna Café or to visit a meyhane (traditional workman's canteen) in the form of Hayat Meyhane.
After nightfall head towards Taksim Square for diversions in the form of boisterous bars Kiki and Mini. Since the closure of the Asmali Mescit retail street following the Gezi Park protests in 2013, alfresco drinking has become a sign of solidarity among many liberal Turks. It's a pastime for which Akarsu's residents are proud to be renowned.
01.
Journey
Expect friendly staff, locally sourced produce and intimate surroundings; think mismatched furniture and brightly coloured tiled floors. The Mediterranean-influenced breakfast platter is arguably Istanbul's best.
21 Akarsu Caddesi
journeycihangir.com
02.
Geyik
Coffee roaster by day and buzzy bar at night, Geyik (literally meaning "deer" in Turkish) roasts 15 types of coffee beans and has a cocktail menu offering a tight selection of masterfully muddled drinks. There are only 20 indoor seats and you'll need sharp elbows to nab one of the four outdoor stools.
22A Akarsu Caddesi
190 (0)532 773 0013
03.
Hayat Meyhane
A neighbourhood affair specialising in mezes and eye-wateringly strong raki (an unsweetened anise-flavoured tipple). To eat we'd suggest the grilled octopus on a bed of aubergine.
23A Akarsu Caddesi
190 (0)212 293 5374
04.
Smyrna Café
The high ceilings here are adorned with warm-hued mirrors and are a nice reflection of Cihangir's multicultural mood. This former antique shop is the area's best for an afternoon snifter.
29 Akarsu Caddesi
190 (0)212 244 2466
05.
Orhan Kemal Museum
Opened in 2000 this three-floor museum and archive is dedicated to Turkish literature.
30 Akarsu Caddesi
190 (0)212 252 8838
Winding, hidden and not much more than 70 metres in length, the Rue du Nil was once a dead-end street in both senses. Little more than a cobbled alley, hemmed in by sheer five-storey terraces, by the mid-19th century the thoroughfare had become an undesirable entrance to the Cour des Miracles, a slum district of Paris that served as the inspiration for Victor Hugo's celebrated novel (and Russell Crowe's go-to karaoke favourite) Les Misérables.
When chef and restaurateur Grégory Marchand opened his bistro called Frenchie on this dubious stretch in 2009, few would have been able to anticipate quite how dramatically it would go about changing the area's fortunes. Marchand's restaurant quickly became a standard-bearer of informal dining for Paris, ushering in a retail revival that included an organic producer, butcher, wine shops and a coffee roaster. Together these conscientious shopkeepers have come together to made this humble passageway one of the most popular destinations for all-day delights in the French capital.
01.
Frenchie
"Frenchie" was the nickname British chef Jamie Oliver gave Grégory Marchand when he worked at Oliver's restaurant Fifteen in London. Marchand ventured to the UK, Spain and Hong Kong before returning home to open this modish bistro.
5 Rue du Nil
frenchie-restaurant.com
02.
Frenchie Bar à Vins
Aperitifs are best enjoyed alfresco at the tiny tables outside. The wine list is peppered with imported delights – a rarity in Paris bars – while the menu features small dishes including a tomato salad with black Basque cherries, croutons and pork.
6 Rue du Nil
frenchie-restaurant.com
03.
Terroirs d'Avenir
Eight years ago, Alexandre Drouard and Samuel Nahon decided to set up a shop that sourced ingredients from small-scale producers from every corner of France, to supply restaurants. Popular demand saw the pair open three shops on Rue du Nil: a fishmonger, a butcher and a greengrocer.
6, 7, 8 Rue du Nil
terroirs-avenir.fr
04.
Frenchie to Go
Chef Grégory Marchand favours English meat, cheese, ginger beer, scones, and fish and chips. Frenchie To  Go touts food with a clean, simple and homemade touch.
9 Rue du Nil
frenchie-restaurant.com
05.
L'Arbre à Café
Finding French coffee too bitter, eccentric historian Hippolyte Courty serves Costa Rican roasts at this charming café. Having travelled the world to study various coffee processes, he now supplies some 400 cafés around Paris.
10 Rue du Nil
larbreacafe.com
5.
Hollywood Road
Hong Kong
One of the most recognisable landmarks on Hollywood Road is a sinewy banyan tree, bursting out of the masonry of a wall built in 1844 during the British colonial occupation of Hong Kong. This has long been a meeting point for eastern and western influences, as well as older businesses and new ventures.
On the eastern reaches of the street is an old police station in a heritage building dating back to the 1860s that's set to be renovated as a vast new arts and culture venue. To its west is Man Mo Temple – built in the same era to provide spiritual wellbeing to Hong Kongers – as well as a community centre, court and classroom.
These historical landmarks have remained steadfast but the other occupants of this winding kilometre-long street, that runs horizontal to the harbour, have changed with the times. Antiques shops began to flourish here during the 1970s; collections of Ming and Qing dynasty furniture and ancient porcelain transformed Hong Kong into one of the world's largest antiques trading hubs. In recent years an influx of contemporary-art galleries has given the street a younger range of visitors.
Today, as the one-way traffic heads east, pedestrians are as likely to hear French or Korean spoken as English or Cantonese. Buzzy new cocktail bars and restaurants rub shoulders with traditional sugarcane juice vendors and herbal teashops. The morning routine starts early, with white-collar workers walking down the hill towards central Hong Kong. Evenings run late, as this same crowd cut across Hollywood Road in search of places to dine, drink and unwind.
01.
The Woods
The discreet entrance to this subterranean bar at the eastern end of Wyndham Street is easily missed. Find it, however, and you'll agree that  the eight-seater serves  a terrific whiskey sour.
17 Hollywood Road
thewoods.hk
02.
Kung Lee
Getting a decent mojito in the area is easy but for Chinese specialities including tea and tonics, Kung Lee is the only place worth visiting.  The bar's best-known tipples include a medicinal prunella tea and sugarcane juice.
60 Hollywood Road
1852 2544 3571
03.
Mr Grand So Ng-Wen
Former ad man So Ng-Wen retired at 40 to become a street artist. Rarely seen without his distinctive fisherman's cap, he can be found in his gallery at 94 Hollywood Road where he draws and sells his charming ink daubings.
94 Hollywood Road
mobilegrandarts.yolasite.com
04.
The Fitting Room by Grana
Australian clothing entrepreneur Luke Grana opened his first brick-and-mortar shop in late 2015. A nifty home-delivery service also means that purchases can  be shipped to buyers' houses.
108 Hollywood Road
grana.com
05.
Grassroots
This high-ceilinged restaurant has an open view onto Hollywood Road and serves some of the area's freshest fare. Try the fruit juices, acai berry bowl or home-roasted granola.
108 Hollywood Road
grassrootspantry.com
06.
Liang Yi Museum
Founded and named after the current director Lynn Fung's father, Liang Yi, this imposing gallery is the largest by-appointment private museum in Hong Kong. Expect a world-class collection of antique furniture from the late Chinese dynasties.
181-199 Hollywood Road
liangyimuseum.com
07.
208 Duecento Otto
At weekends this two-floor restaurant is packed with punters vying for seats on the ground floor or a berth outside on the street. Designed by the Istanbul-based studio Autoban, the colourful Mediterranean tiles are complemented by a delicious selection of Neapolitan pizzas and other Italian dishes.
208 Hollywood Road
208.com.hk