Report / Montréal
The late show
Entrepreneurial audacity has transformed a once desolate plot into a peerless late-night hive. Monocle meets Montréal's marvels of change and other business night owls pitching up after dark.
The sun is starting to set on the Marconi-Alexandra neighbourhood in Montréal as chef Gregory Paul pulls up on his yellow Vespa with a bag of asparagus – an ingredient for his restaurant Mile-Ex. Just five years ago this area was an awkward pocket of industrial space sandwiched between Mile End and Park Extension; an inner-city no-man's land stuck in the shadow of two vibrant districts. "The garbage trucks didn't even service this area then," says Paul.
The eerie night-time quiet is long gone thanks to the entrepreneurial nous of a band of pioneering restaurateurs and business owners, of whom Paul (a French immigrant) was the first, launching Mile-Ex in 2012. Thanks to a seasonal menu of casual fare including a squid-roll hotdog, the city's food-lovers came to the area in droves and the 1.5 sq km plot soon became known as "Mile Ex". It didn't take long for other establishments – such as Alexandraplatz, a bottling-plant-turned-beer-garden – to set up shop.
"In Montréal, Mile Ex is the neighbourhood to be in," says Michael Venus, director of cultural organisation Never Apart, as he takes a sip of craft beer on Alexandraplatz's patio. Never Apart's office is just around the corner, so an after-work pint here is a regular occurrence.
Besides serving as the primary watering hole, Alexandraplatz also hosts a monthly night market. It's a hodgepodge of food trucks, music shows and booths selling homegrown brands and designs, staying open until 23.00. The bar's co-founder Bernadette Houde, who also owns a dépanneur (the Montréal version of a corner shop) in the area, decided to venture into the night-time economy after a serendipitous alignment of the stars. Her friends – the owners of BVM Brewery – were switching from bottles to cans, thus leaving the facility empty. More crucially, as a brewing plant, all the zoning regulations were already in place. "We just did it," says Houde. "We were already spending so much time drinking in this space."
This rapid regeneration is testament to the way a city's night-time economy can be harnessed to bring life to underutilised districts. What's notable about Mile Ex is that there was no central planning, and no city hall official demarcating the bounds of a "nightlife district". The neighbourhood has benefited from a more laissez-faire approach and a group of entrepreneurs who have seen the area's potential as a post-work entertainment hub.
That said, over the past decade city hall has displayed an eagerness to support Montréal's after-dark businesses and extend the hours in which they can operate. Traditionally Québec has one of Canada's strictest night-time laws regarding shop opening hours, a reflection of the province's staunchly Francophone cultural heritage. Retailers had to shut up shop by 21.00 on weekdays and 17.00 on weekends. In 2008, however, laws were relaxed to allow businesses downtown to stay open until 20.00 on Saturdays and Sundays. Then last year, Denis Coderre, Montréal's mayor since 2013, began a trial that will last until 2020, allowing retail businesses downtown to stay open 24 hours a day. "Businesses are now empowered to adjust to this new context and best meet their individual objectives," says Coderre, adding that while official statistics have yet to come in, preliminary results are looking "positive".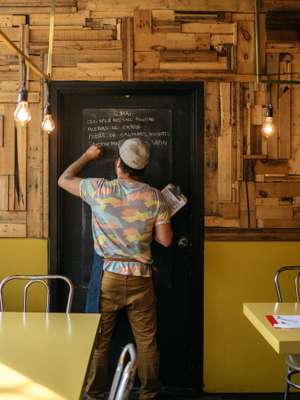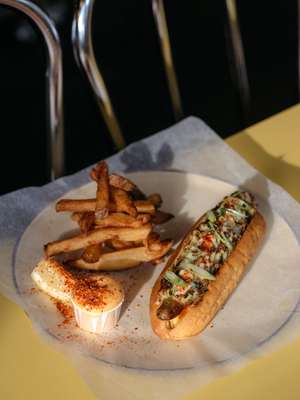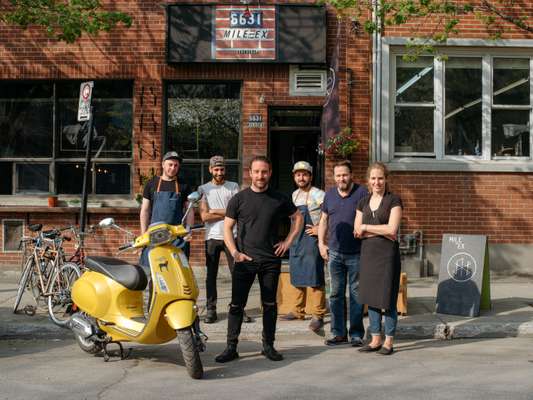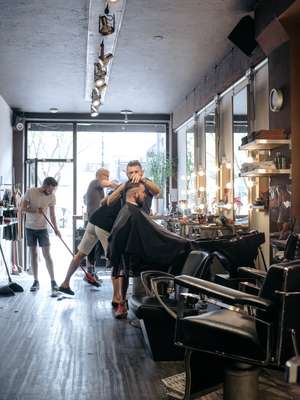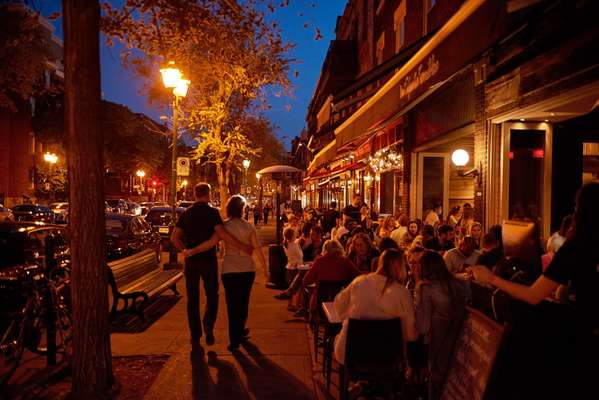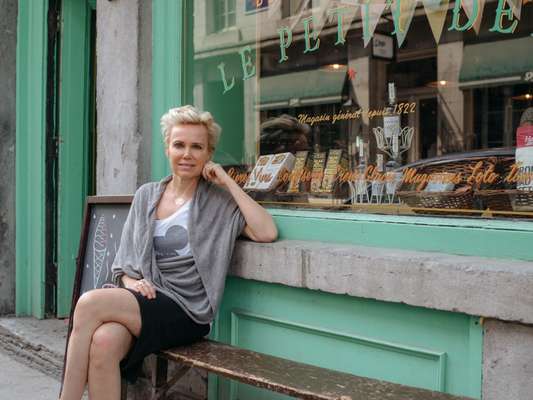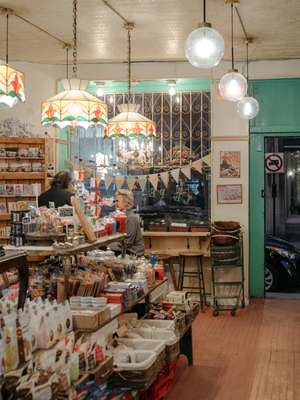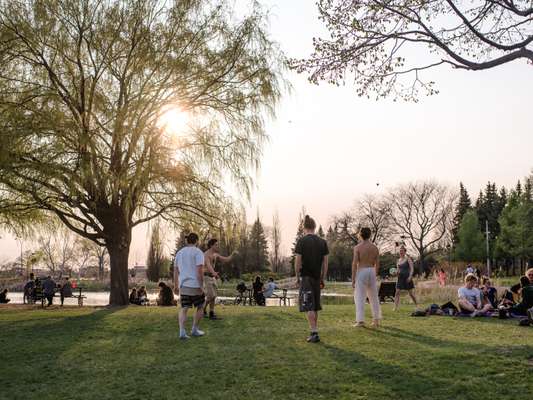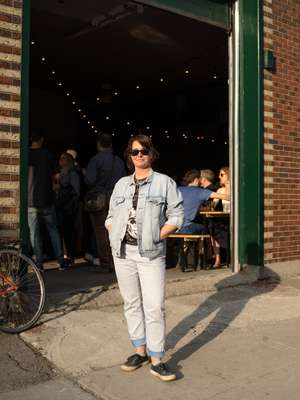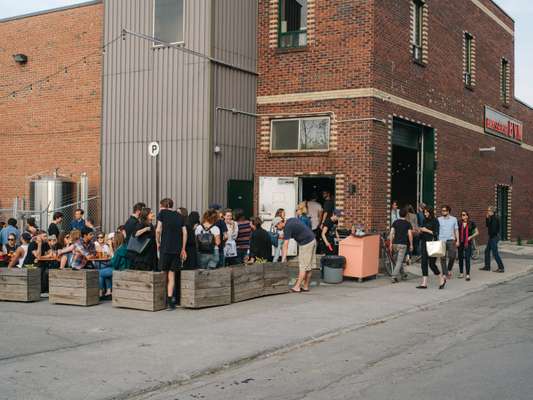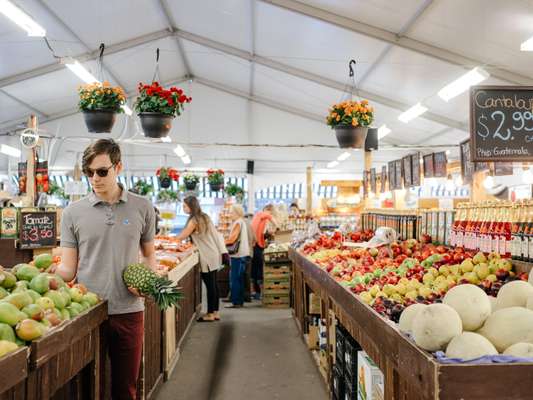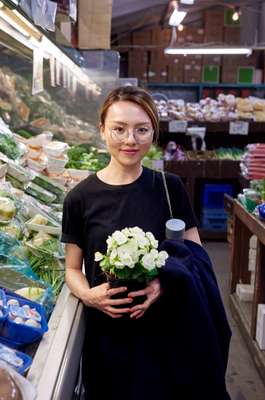 The mayor and his team are aware of the place that the night-time economy holds in their city. Indeed, with about 4,000 restaurants and more than 400 bars employing at least 52,000 people, there is no question that the city's night economy is fuelled by entertainment and alcohol. The current last-call in bars is 03.00, one hour later than the equivalent in Toronto. Coderre attempted to extend the limits to 06.00 in 2014 but the bill was shot down by the city's liquor board, which was concerned about antisocial behaviour. Nonetheless, Coderre's attempt to liberalise the after-dark economy illustrates the ambition in city hall.
Montréal's nightlife benefits from having a youthful population too. "There are five universities in the city so many young people are going out at night," says William Straw, director of the McGill Institute for the Study of Canada. He adds that students also constitute an eager labour pool for the city's night economy and help improve a high unemployment rate of more than 8 per cent, which is above the national average.
Later opening hours are not just a boon for the city's economy, they also improve the quality of life of the city's residents. Magda Slezak took over a decrepit dépanneur in the heart of Old Montréal on Rue St Paul O last September and collaborated with homegrown designer Thomas Csano to breathe life into the space.
"I came here to buy ice cream and ended up buying the shop," she says. Her business is a Parisian-inspired general store that offers high-quality daily necessities, from fresh bread to skin lotions. "I lived here 25 years and there was nowhere to buy groceries," she says. "I wanted to change that."
In the more working-class neighbourhood of Côte-des-Neiges there is the city's only 24-hour farmers' market, known as Jean-Brillant. "A lot of our customers looking for fresh produce come in after work, sometimes after a late-night shift," says night manager Amelie Belart, adding that many night-time shoppers are either employees from St Mary's hospital across the road or students from two nearby universities.
Meanwhile in the Griffintown neighbourhood, 26-year-old Charles Bizeul opened his butcher shop Grinder last year. He offers the best cuts of meat, sourced from Canada, the US and Japan, until 21.00 from Thursday to Saturday. "Not everyone finishes work promptly at 5 o'clock," he says.
Other entrepreneurs have taken advantage of the later opening hours with more unorthodox businesses. On Avenue Papineau, a favourite haunt on the eastern flank of the city's downtown zone, Jean-Marc Cardinal runs barber shop Mohawk Barbiers and receives a steady flow of customers in need of a trim or shave well past sunset. "People have different working shifts so longer hours create more opportunities for business," he says, as a neatly groomed customer emerges from his chair. "Our clientele ranges from students to professionals; they come by subway, bike or Mercedes." With business booming, Cardinal decided to set up a coffee bar at the back of his shop, so late customers can enjoy a latte – and stay awake – while waiting their turn.
Back in the Marconi-Alexandra neighbourhood, Alexandraplatz owner Houde is savouring the last glimpses of descending sun beyond the train tracks that run next to her bar. "You don't feel like you're in Montréal here," she says. "There are no tall buildings so the view is spectacular."
---
Five more night-time cities on the up
1.
Amsterdam
Amsterdam's first night mayor, Mirik Milan, introduced 24-hour alcohol licences to curb binge drinking, created special districts for after-dark business and hosted the first Night Mayor Summit this April.
2.
Brisbane
Brisbane's night-time economy grew by 25 per cent between 2009 and 2014; an increase that is attributed to a diverse range of cafés and restaurants.
3.
Hong Kong
Under the skyscrapers is a nocturnal warren of neon: midnight shops, mobile stalls, bars, restaurants and clubs open all night. West Kowloon Cultural District is a bold mix of art, education and public space that bustles into the night.
4.
Edmonton
Hosts the International Responsible Hospitality Conference, runs a late-night bus pilot and introduced innovative public-awareness campaigns.
5.
San Miguel de Allende
This Unesco World Heritage site in Mexico boasts scores of bars and restaurants that stay open late, as do its classic courtyards and squares.