Transport design / Japan
Transport design: full steam ahead
Japan's long-distance trains are entering a new era of luxury and innovation. Monocle visits the industrial and interior designers who are redefining train travel.
For many years Japan's train industry has been in hot pursuit of speed and efficiency – but a rethink is now under way. Japanese railway operators have been investing eye-watering sums in trains that are designed for long, immersing journeys rather than hurtling ever more people over greater distances in the shortest possible time.
This new generation comes with dining cars, intricate design and even art shows. They downplay utility: think armchairs and sofas instead of tight rows of reclinable seats; lampshades, not fluorescent bulbs; wood and lacquer over modular plastic. And as their whistle-stop tours bring attention to the culture, craftsmanship and terroir of far-flung regions, these trains could become central to the small towns that had been left behind in Japan's sprint towards a hi-tech future.
1.


Genbi Shinkansen
Art train
The idea for an art train started as a question about tourism. Railway operator JR East knew that travellers had been flocking to weekend leisure trains. Could it do something to attract more visitors to Niigata prefecture in northern Japan? "We thought a café train was worth looking into but felt it should be linked to a cultural event. We chose Niigata's Echigo-Tsumari Art Triennale," says JR East's Soichi Tanaka, who headed the project. The Genbi Shinkansen launched in April as a moving gallery with works by seven artists.
This is not a new train: JR East had a six-car Shinkansen that was being phased out but was good for a few more years of service. Instead of scrapping it the company called on design firm Transit General Office for help with a ¥500m (€4m) makeover.
Now all but two dozen of the seats are gone; instead low lounge chairs line up to face the art on the opposite wall. The café has handmade wooden floors and bent plywood chairs. The menu of Niigata-produced products includes Tsubame Coffee, Cave d'Occi wines and biscuits that are made with Sado Island butter.
The train reaches speeds of 210km/h during its 50-minute trip between Niigata and Echigo-Yuzawa stations; after three months of catering to tour groups, JR East will run it on a regular schedule. "It will be open to anyone travelling around Niigata for the same price as a standard Shinkansen ticket," says Tanaka.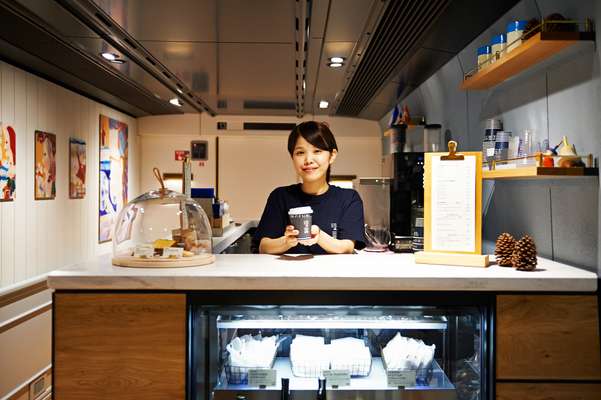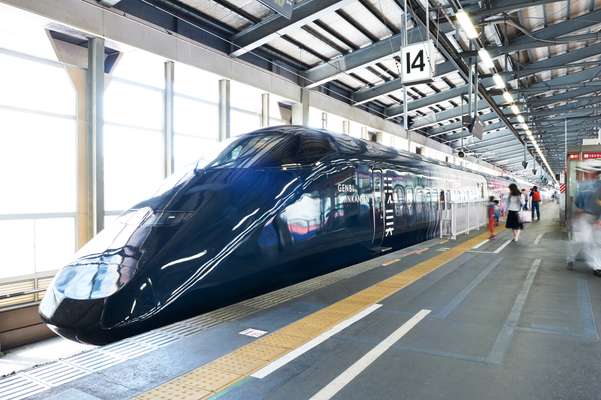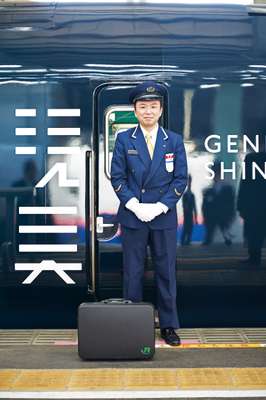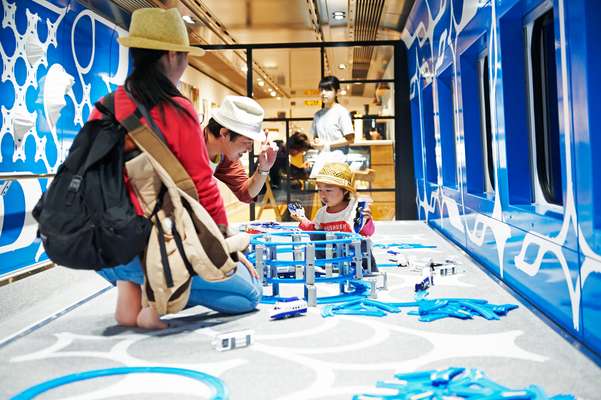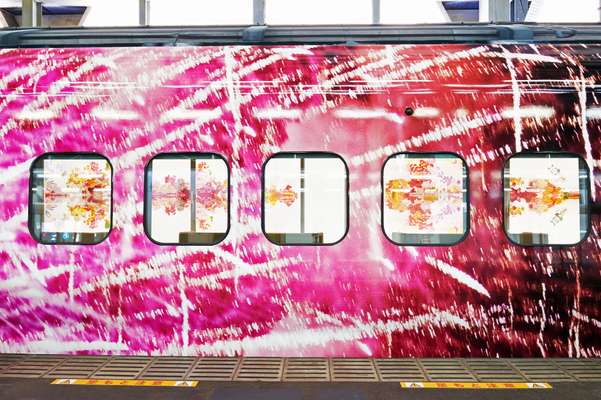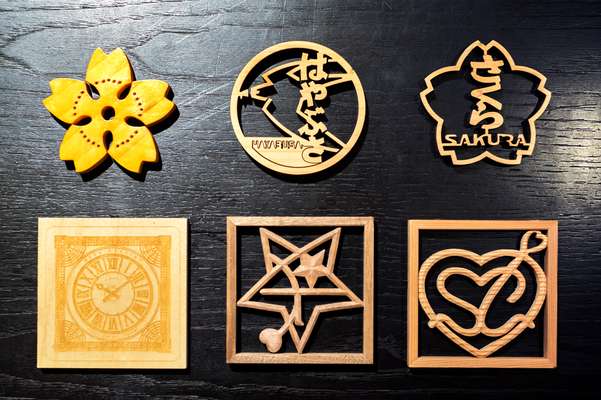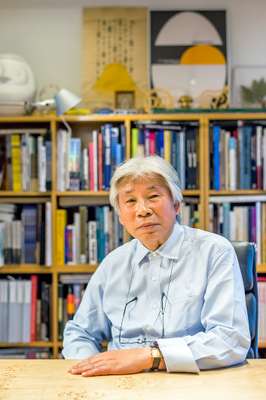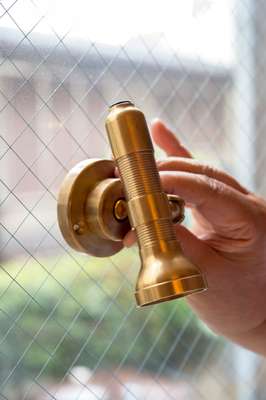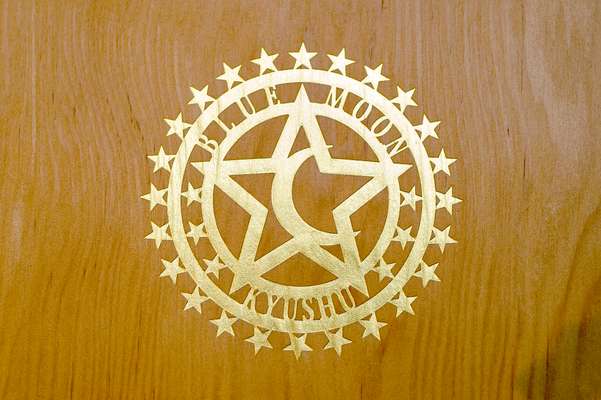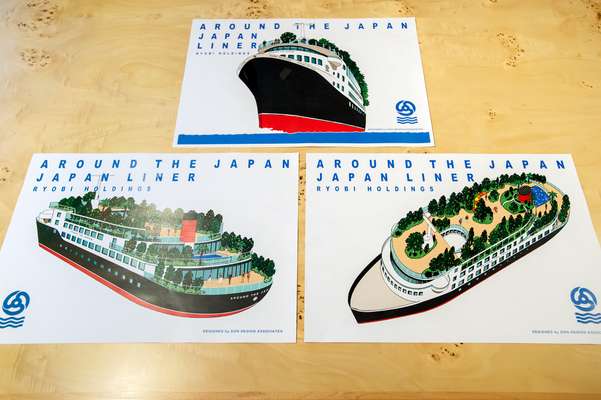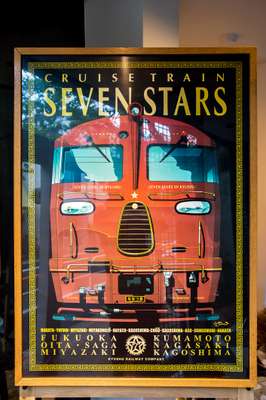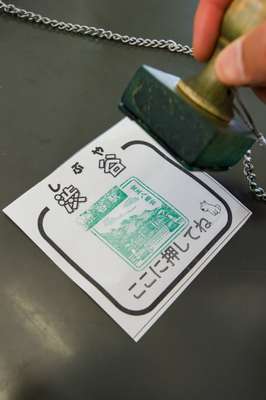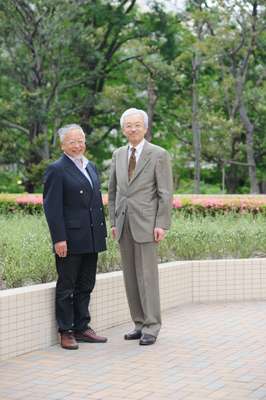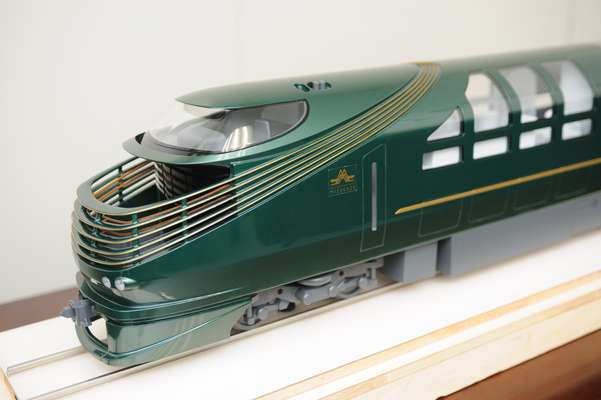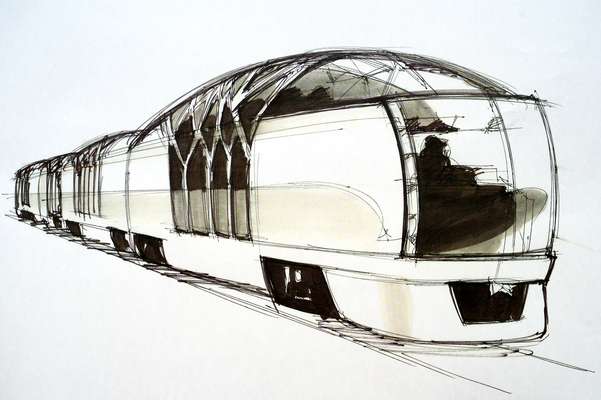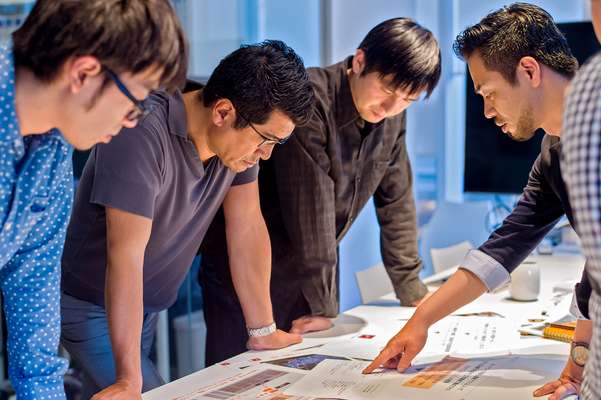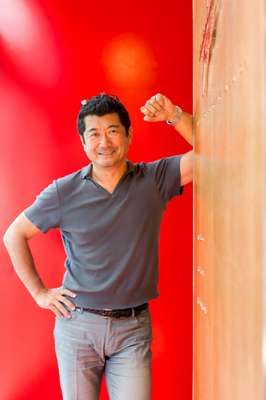 ---
2.


Eiji Mitooka
Train designer
Eiji Mitooka's design for the Seven Stars in Kyushu – a ¥3bn (€25m) sleeper train that debuted to wide acclaim in western Japan in 2013 – pays tribute to the Pullman carriages of the Orient Express. But when the 68-year-old (pictured) presented his ideas to Kyushu Railway (JR Kyushu) he didn't rely on archive photos of the Paris-Istanbul train. Instead he showed elaborate 3D sketches that imagined every detail, down to upholstery patterns, wooden parquet floors and staff uniforms. "It's the same as putting on a stage production: if the set, props, lighting and music are perfect, the actors can focus on their performance," says Mitooka.
Mitooka's work for JR Kyushu, a mid-sized regional railway on Japan's southwestern island, has made him a minor celebrity and the most sought-after designer of his generation. He has produced instantly recognisable trains – Yufuin-no-Mori, Aso Boy and Aru Ressha, to name a few – that have attracted tourists to the island's countryside.
At Don Design Associates, the Tokyo studio he started in 1973, Mitooka employs a staff of 13. While they use computers, Mitooka sketches in pencil on tracing paper at a long table made from bird's-eye maple. "I am too slow on a computer," he says.
Before trains were part of his repertoire, Mitooka was an illustrator for encyclopaedias and property ads but he had always been interested in becoming a designer. He worked for a design firm in Osaka and in his early twenties was offered a job with Arne Jacobsen that was rescinded after the Danish designer's unexpected death. Mitooka ended up working in Italy and then riding the railways around Europe. He drew on that experience when JR Kyushu gave him his first commission to design a resort train in 1989.
The son of furniture makers from Okayama, Mitooka creates interiors that bring Japan's craftsmanship traditions to the masses. For JR Kyushu's Tsubame Shinkansen he chose Nishijin brocade upholstery, cherrywood and cinnamon for window shades and maple for seats. His stubborn insistence on using wood and other natural materials went against the industry's preference for synthetic materials that met anti-flammability regulations. "People had interpreted 'non-flammable' to mean you can't use wood for train interiors," he says.
Mitooka's designs are rarely easy to execute. The Seven Stars' furniture and fixtures were all made to order and every car has different types of wood. Leaning against a wall of his office are three large wooden panels. They appear to be solid but in fact, a 0.2mm layer of wood treated to resist fire is pressed over an aluminium frame. "We did a lot of things that have never been tried before," he says.
Mitooka talks about retiring but at the moment he's too busy. He pulls out illustrations for a bus, a high-speed ferry and Shinkansen that he's been working on. There's also his sketch of a hotel near Mount Fuji. "I want this to be my last project," he says. It's hard to fathom how the industry would fare without him – or to imagine Mitooka exiting at the peak of his powers.
---
3.


Twilight Express Mizukaze
Hotel on rails
If you had to design an elegant hotel or guest house, Kazuya Ura (pictured, on left) who heads a design firm in Chigasaki, west of Tokyo, would be a strong first choice. That's exactly why Osaka-based JR West approached Ura about creating the interior of a new "hotel on rails".
JR West will roll out its Twilight Express Mizukaze in spring 2017, a long-awaited successor to the Osaka-to-Sapporo Twilight Express that ended its 25-year run in 2015. The Mizukaze's helmet-like shape will pay homage to the US-made streamliners of the 1930s and will have wood-panelled lounges and dining cars, art deco-inspired patterns on the carpets and sleeping quarters for 34 passengers. "JR West wanted a modern design that would also have a nostalgic appeal," says Ura.
The train's route will take it from Osaka or Kyoto along the Pacific Coast or to the prefectures of Tottori, Shimane and Yamaguchi. Ura plans to use wood from these regions for the train's interiors. In fact, promoting the culture and craft of areas that few Japanese know is one of the project's main objectives, says Manabu Okada, a marketing manager at JR West. "We will help people explore the hidden side of Japan."
twilightexpress-mizukaze.jp
---
4.


Shiki-Shima
Luxury sleeper train
Ken Okuyama (pictured, bottom) made his name designing carbon-fibre sports cars and sleek high-speed Shinkansen trains. But his ¥5bn (€40m) Train Suite Shiki-Shima for JR East is in a different league. For one thing, you can soak in a bath. "We have tubs made of cypress on board," says Okuyama, whose engineers built spillover chambers and carved grooves inside the tubs to prevent water sloshing around.
Built by Kawasaki Heavy Industries and Japan Transport Engineering, the 10-car train has sleeping quarters for 34 passengers as well as dining and lounge cars. The interior features the work of artisans from the northeastern Tohoku region: washi wallpaper, lacquer-covered fixtures and hand-carved kumiko lattice woodwork. "It's a challenging project for us. A lot of the materials have not been used before and everything inside has to meet tough flame-resistant standards," says project manager Soichi Tanaka.
Tickets for two, three or four-day trips from Tokyo's Ueno station will go for as much as ¥950,000 (€7,700) per person for deluxe suites. "We didn't want people to think that this was just any sleeper train," says Okuyama. "We felt it should have the same level of luxury as the best hotels in Tokyo."
For a small country, Japan has a vast train network: 9,267 stations on hundreds of subway, monorail, commuter and Shinkansen lines. Stations come in all shapes and sizes, from ultramodern underground labyrinths to simple wooden shelters among rice paddies but the one feature they often share is the eki-sutanpu or station stamp.
Made of wood and rubber, these stamps show temples, festivals, castles or mascots – anything unique about a place. You find them on small tables near the turnstiles or near ticket machines with an ink pad and a stack of loose-leaf paper nearby. They're small reminders of rail journeys but rare collections can sell for hundreds of euros.
There is no official record of how the eki-sutanpu got its start but the earliest ones appeared sometime before the Second World War. In 1970 the Japanese National Railways launched a tourism campaign with 1,300 stamps for train stations around the country and ever since stamps have been a popular low-cost marketing tool to lure visitors and promote public transport.