Briefing / Global
Fashion
Briefing
Jackets, jewellery and jumpers join together to herald the joys of seasonal attire.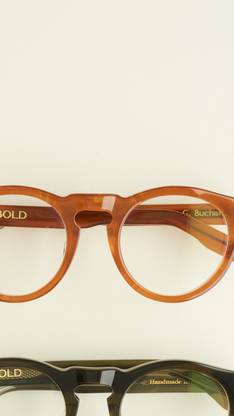 All change
Autumn in the air
Our pick of the season's most desirable accessories and longed-for looks, from beach chic to smart specs.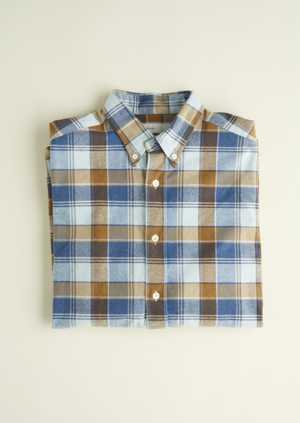 "I grew up in the 1980s with older cousins, one a mod and the other a casual," says Graeme Fidler, founder of menswear brand Several. "Subcultures have continued to influence my design philosophy." Several's AW16 collection combines traditional tailoring with references to the suedehead subculture of the late 1970s, including this checked shirt in brushed cotton with white pearl buttons.
several.co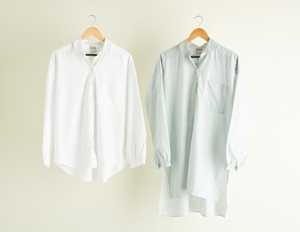 Diane Ducasse's menswear-inspired clothing for women nods to icons such as Frida Kahlo, Gala Dali and George Sand.
dadaparis.com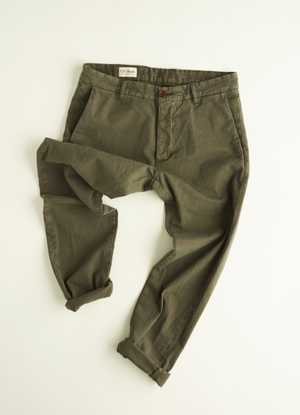 After nearly two decades working with denim factories in Italy to make jeans for Scandinavian labels, Per Eriksson returned to Stockholm in 2012 to found his own brand. COF Studio's collection spans traditional five-pocket selvedge jeans and workwear pieces inspired by the style of Mediterranean artists in the early 20th century. These olive chinos were sewn in Salento, Italy, from French-milled cotton.
cofstudio.com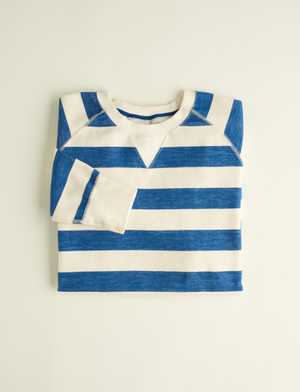 Melbourne friends James Barrett, Jason Paparoulas and Brendan Mitchell began their menswear label as a passion project. "James and I had been in the industry for eight years; Jason joined as a photographer," says Mitchell. The pieces are workwear-inspired but take cues from their other love: rugby. This French Terry sweater's thick stripes come from Australia's national rugby league kit of the 1900s.
indigorobes.com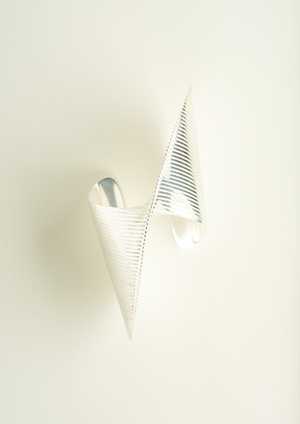 Georg Jensen x Zaha Hadid 
Denmark
Part of a series of five rings and three cuff bracelets, this bold silver bangle was designed by the late Zaha Hadid for 112-year-old Danish silverware-maker Georg Jensen. It possesses the fluid lines so celebrated in her buildings.
georgjensen.com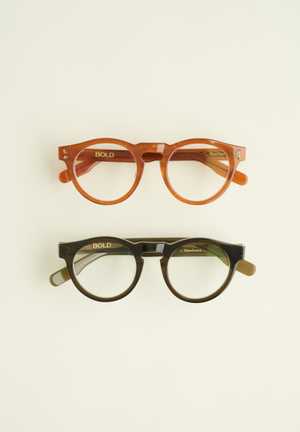 "I wanted to return to my sculptural beginnings to make something physical and tangible that could be held in the hand," says Guy Buchan. In 2013 the former sculptor launched Bold, an eyewear brand whose collection is handmade in a family-run workshop on England's east coast. We're taken with the Brushfield, a classic in shades of acetate such as olive and amber (both pictured).
bold.london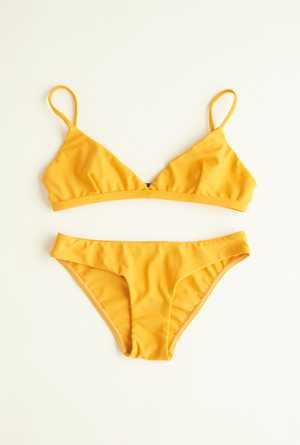 The swimwear brand's designs are by New York-based stylist Ilona Hamer and her sister Peta Heinsen, who lives in Sydney.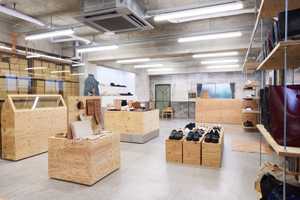 Japanese shoe designer Ryo Kashiwazaki has always done things his own way. The former psychology graduate started his cult shoe brand Hender Scheme in 2010 in Asakusa, a world away from the epicentre of Tokyo's fashion trade. Now he has opened his first standalone shop, called Skima, in Ebisu, in what used to be a factory producing car parts.
Kashiwazaki sells the full collection – including the globally successful Homage Series – plus experimental one-offs, which will be sold at on-site studio Recreation. Shoe production and the brand's workshop remains in Asakusa.
henderscheme.com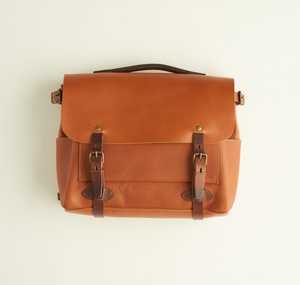 These grain-leather bags offer ample space and a felt sleeve for a laptop. Cyclists should opt for this Éclair Postman model.
bleu-de-chauffe.com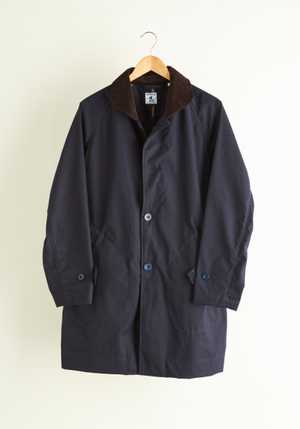 Arpenteur x Drake's 
France & UK
Arpenteur's corduroy-collared coats for Drake's, made in Lyon from durable cotton, boast a bespoke lining woven in Como.
drakes.com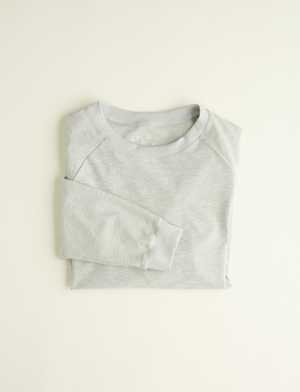 Outdoor Voices x APC
USA & France
New York activewear label Outdoor Voices has joined with APC to bring a sporty edge to staples for men and women. Textured tracksuit bottoms and slouchy sweatshirts come in woven crepe, heavyweight jersey and breezy Supplex.
outdoorvoices.com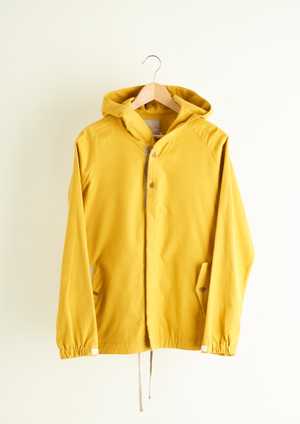 In 2014, a decade after starting his high-fashion menswear brand Factotum, Beams alumnus and Tokyo native Koji Udo launched Vallis by Factotum: a line filled with more low-key, timeless pieces. The latest additions to its stable include super-soft textured shorts, waffle crew-neck shirts and this mustard-hued flannel hooded jacket, which also comes in khaki or black and features buttons sewn onto a grosgrain ribbon.
factotum.jp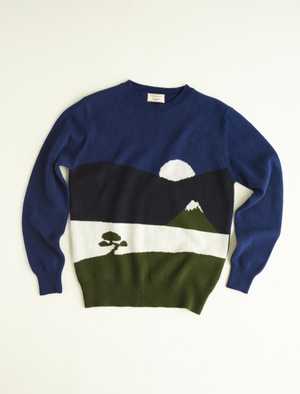 This playful lamb's wool jumper from Kitsuné's AW16 collection is inspired by Hayao Miyazaki's 2013 film The Wind Rises.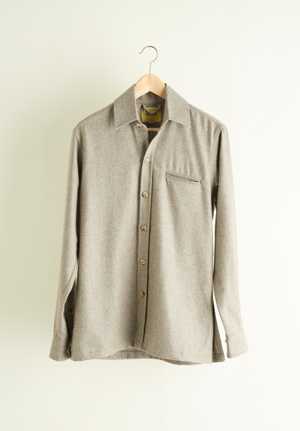 Déborah Neuberg pays homage to France's rich manufacturing tradition with her range of shirts, trousers and jumpers.
debonnefacture.fr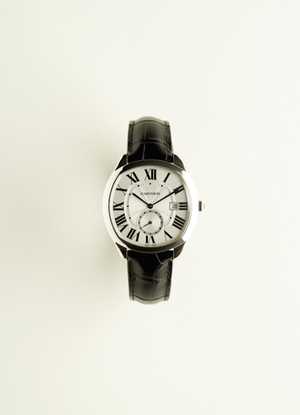 This handsome steel-cased Drive de Cartier is a new men's offering from the renowned French maison with a tapered design that gives the watch a slimmer, more elegant feel. Its gently curved face is furnished with sapphire-blue sword-shaped hands, bold Roman numerals and a guilloché inner dial. The understated strap comes in black alligator-leather to complement the case, which is also available in rose gold.
cartier.fr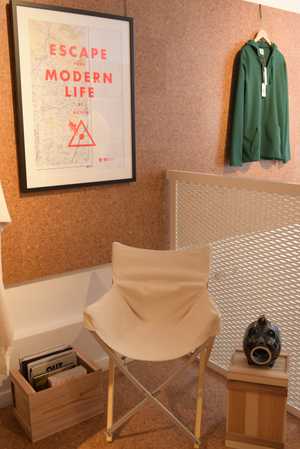 Max Lewis is a bricks-and-mortar enthusiast. In 2012 the former Tokyo resident opened a shop peddling cycling-and-sartorial wares in Soho, central London. Kinoko soon acquired a cult following but "we made the mistake of opening it in too central a location and unfortunately the shop lasted less than two years", says Lewis.
Now he's opened a new outpost in east London. Like its predecessor, the shop is called Kinoko, although this time around Lewis's focus is less on bicycles and more on clothes – and hard-to-find ones at that. "Many of our brands are relatively unknown outside their countries of origin," he says. "It's the type of stuff you need to discover and touch first-hand."
Expect to find plenty of Japanese menswear gems from denim label Kato and outerwear specialist And Wander hanging alongside French workwear jackets from Arpenteur.