Briefing / Global
Food
Briefing
September brings with it some scrumptious drinking and dining news, including the opening of a bar down under, a Japanese coffee grinder to get your hands on and a young chef to watch in Berlin. Plus: a round-up of Copenhagen's best new openings.
It's easy to eat well in Copenhagen. Newcomer 108, from the team behind Noma, swung open its doors in July. The restaurant's floor-to-ceiling windows look onto Christianshavn's canals and the kitchen, run by Noma alumni Kristian Baumann, serves a fuss-free take on the New Nordic nosh of its hard-to-get-into forebear.
Wood-panelled neighbourhood haunt SpiseBar Nr.20 in Nørrebro is also pleasing diners with a changing line-up of Spanish, French and US classics. Meanwhile, chef Frederik Bille Brahe – the man behind lauded brunch spot Atelier September – opened his latest venture Havfruen in June. This seafood spot stands in the iconic 17th-century row of brightly coloured buildings on Nyhavn and is itself a colourful addition to the city's thriving food scene.
Three Copenhagen choices:
108
On offer are dishes such as grilled monkfish and fermented-mushroom ice-cream in a sourdough cone. Sounds unusual, tastes exquisite.
108.dk
SpiseBar Nr.20
There's a weekly menu of one meat dish, one vegetarian. From jerk chicken with corn purée to gazpacho with goat's cheese, the changing menu warrants multiple visits.
+45 3536 0290
Havfruen
Havfruen is Danish for "mermaid" so you can expect magical seafood and succulent shellfish with lashings of seasonal greens.
restauranthavfruen.dk
---
This no-reservation, 24-seat stop-in is a vibrant addition to an already crowded courtyard of superb restaurants: Covent Garden's Neal's Yard. Sister of Israeli restaurant (and Monocle favourite) The Palomar, The Barbary is more nomadic in its influences, gathering culinary know-how from Morocco to Libya. Standout dishes include the naan bread, perfect for scooping up small plates of spicy roasted tomatoes and tabouleh with Moorish – and moreish – tahini. The grilled chicken with sumac and baharat (a Syrian-Egyptian spice mix) and the generous goat's-cheese-and-mozzarella knafeh (a kind of giant baklava) are admirable introductions to the culinary traditions of mealtime in the Maghreb.
thebarbary.co.uk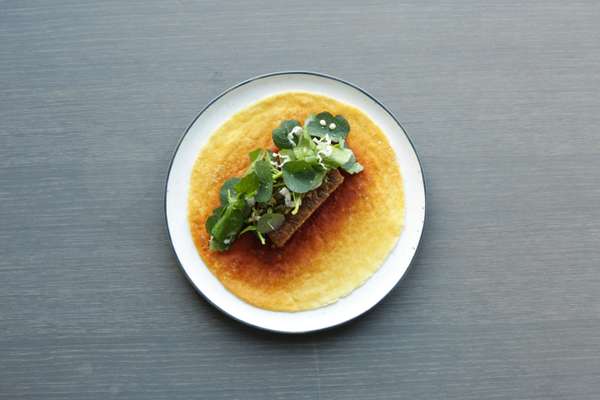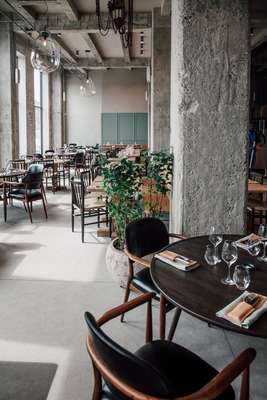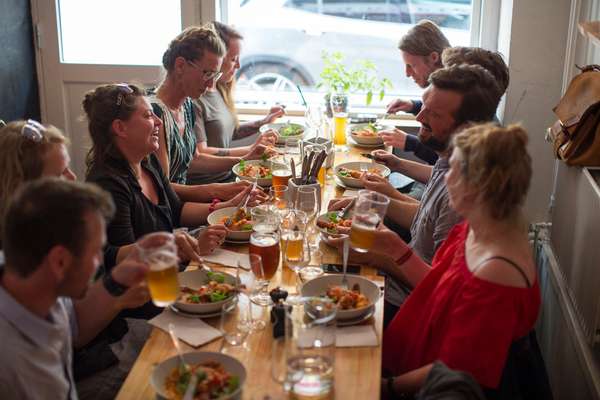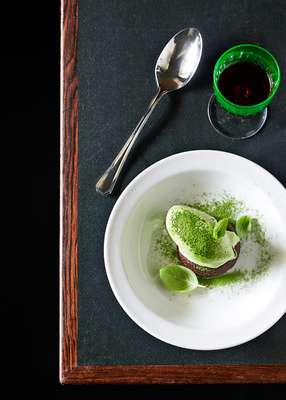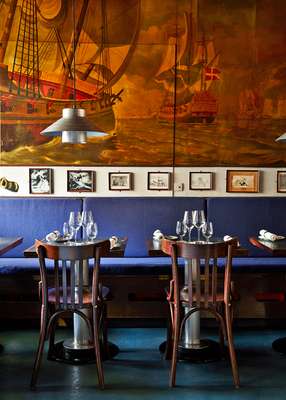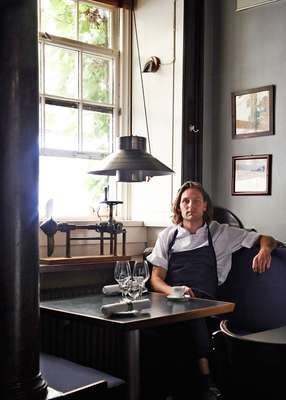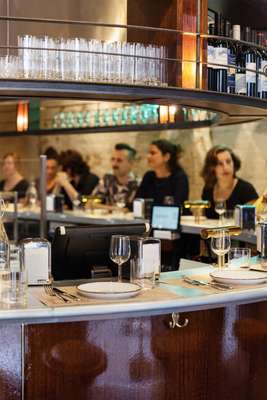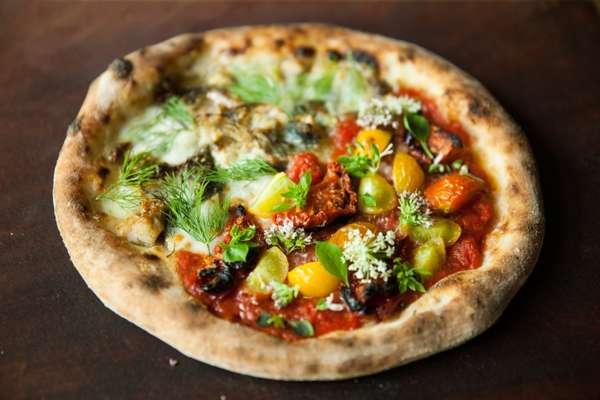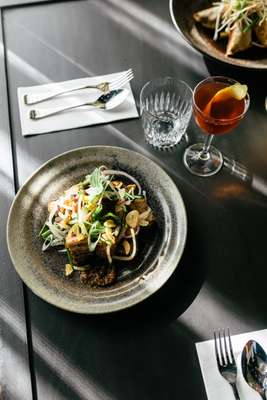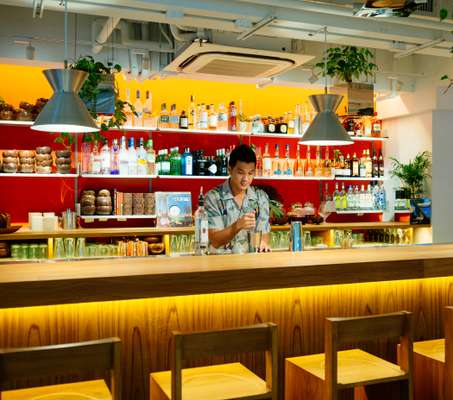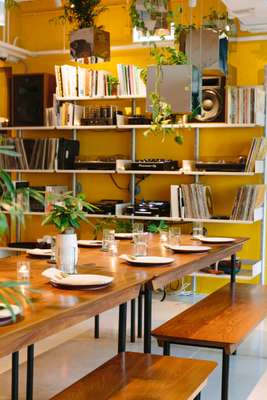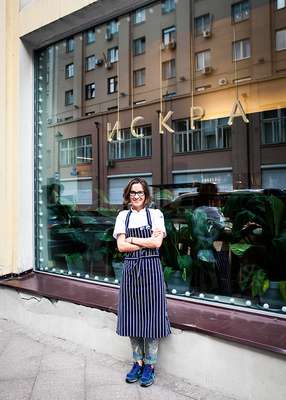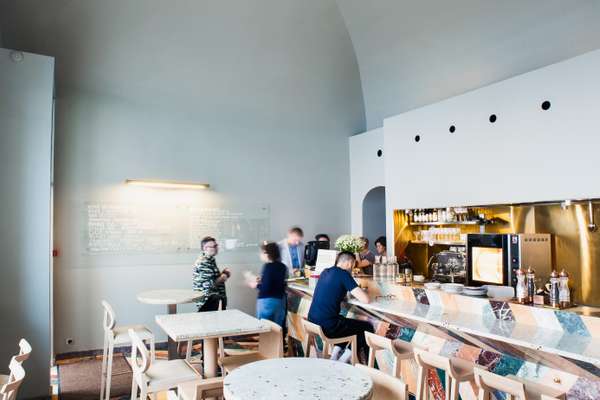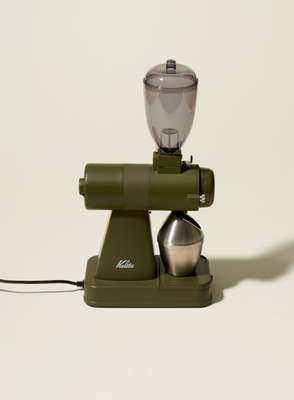 ---
Nestled in a renovated 90-year-old residence on Philosopher's Walk in Kyoto, Monk is a small and homely dining room. Owner-chef Yoshihiro Imai never thought of entering the culinary world until he chanced upon a book about bread while studying sociology at university. Fast-forward 10 years – following a career at Hoshino Resorts and a top pizzeria called En Boca Karuizawa – and he opened Monk in December 2015. Imai's stellar pizzas are cooked in a wood-fired oven and his hearty roast pork and vegetables are either sourced from trusted farms or picked every morning by the proprietor himself. It's a simple formula that's won him plenty of praise in both Kyoto and Tokyo.
restaurant-monk.com
---
Sweetwater Rooftop Bar
Fremantle
Since opening in July the Sweetwater Rooftop Bar in East Fremantle has achieved something remarkable: it has convinced warm-weather-loving Western Australians to sit outside in the antipodean winter. Inventive cocktails from barman Ben Tua and sweeping views of Swan River help. The sprinkle of spice on top is the Asian-influenced menu of sharing plates created by chef Leigh Power from Gingerboy in Melbourne. You would forgive him for being disconcerted with the move from laneway to busy thoroughfare but he is relishing his new gig. "Laneways and highways all lead somewhere," he says. "The produce here is second to none and the views are amazing."
sweetwaterbar.com.au
---
Bali's beloved Potato Head has stepped off the beach with a new restaurant, café and shop in Hong Kong. The PTT Family has paired with JIA Group for its first venture outside its Southeast Asia stomping ground. A fresh makeover comes courtesy of Japanese architect Sou Fujimoto, who marks his own debut in the city by referencing Hong Kong's metal-framed windows on his distinctive white-and-blue façade. Inside, the Kaum ("tribe") restaurant serves Indonesian dishes from across the archipelago under a ceiling of richly decorated panelling. A heady mix of Balinese cocktails and a music-themed event space both help the venue to stay in tune with the Seminyak original.
ptthead.com
---
Panama owner Ludwig Cramer-Klett took his restaurant's name from German children's book Oh, wie schön ist Panama. The story is about finding paradise in everyday situations – and Berliners are likely to find just that in chef Sophia Rudolf's simple cooking. "The flavours take inspiration from around the world," says Rudolf. And it shows: the unusual addition of kaffir lime sharpens succulent beef shoulder, while spelt risotto is rich with the flavour of tempura mushrooms. The space itself is a tasteful picture – with blonde-wood Thonet chairs, pot plants and white walls – but Rudolf's fare is the elevating factor. This young chef is turning out some exciting flavours.
oh-panama.com
---
With a mix of terrazzo, marble and brass finishes, Moscow's elegant Iskra café takes its design cues from Russia's opulent Metro stations. But there's nothing pretentious about the food. A modest yet attractive menu specialises in poultry, with birds that are raised on a farm south of Moscow; here they are transformed into culinary delights such as black-breaded chicken schnitzel – served with cucumber kimchi and potato salad – and a range of Asian-influenced plates. Complementing the menu is a highly recommended offering of sours, including a non-alcoholic lemon-and-espresso martini. Iskra also offers whole, smoked, marinated or raw birds for customers keen to ape its appetising dishes at home.
+7 925 597 0986
---
Kalita coffee grinder
Japan
Yokohama-based Kalita has been churning out splendid-looking specialist coffee equipment since 1958. Tucked among Kalita's extensive range is this Japanese-made coffee grinder, which is a top choice in terms of looks and performance. Available in matte khaki or navy, the light and compact beauty works quietly and boasts 15 settings – from coarse to fine – to achieve the desired grind. A handsome addition to any kitchen top.
---
Q&A
Christophe Renoul
Sales director, Asia, Malherbe Design
Hong Kong
Renoul used to walk past high-end supermarket CitySuper in Hong Kong's IFC mall every week; one day he approached it with some ideas to boost its revenue.
Why did it need a revamp?
Shops need to justify customers coming to them instead of buying online; they need to sell an experience. One thing we've done is change the old grey stone to black stone with soft marble to preserve CitySuper's sophisticated image.
How can a supermarket's design boost sales?
The design should increase traffic and revenue. We've allocated extra space to upmarket dairy products and moved wine to the middle because of its attractive margin. Shoppers here are always in a rush so we've made sure the cashier is visible and that the 22,000 items are easy to find.
What is it like to work here?
There are universal trends in supermarket design. Today customers want more than to buy a product so malls and developers are trying to tell a story that mixes retail and the arts. Of course there are local habits to be aware of: Chinese supermarkets set aside a big space for fresh food to tempt shoppers away from markets.
malherbedesign.com