Business benchmarks / Global
In good company
We all want to work in an environment that's friendly, challenging and gets the best out of us. The companies featured here are benchmarks in particular fields, whether it's looking after employees, maintaining traditions or simply providing the smartest staff uniforms.
It's always sensible to treat business advice and management tips with a healthy dose of scepticism. After all, nobody knows your business better than you. That said, it pays to be aware of those companies out there that are raising the bar when it comes to the likes of company-uniform design or investing in research and development. This is about getting inspiration for your own venture from people who have been there and done it; it's not about copycatting methods or aping models.
So we've scoured the globe searching for those companies setting new benchmarks, from the pioneering food retailer in Cairo with grand ambitions to become a pan-Arab brand to the glassware manufacturer in Austria whose 11th-generation CEO has some lessons to impart on how to run a family-owned company. We also sit down over a bowl of dim sum with the man in charge of the happiest workforce and discuss the importance of investing in staff wellbeing.
As you'll notice, we've toured businesses both large and small because even the 10-person company deserves recognition if it is setting an example that larger enterprises would do well to acknowledge. So put aside the management book and read on for a majestic mix of instruction, insight and inspiration.
---
Best company uniforms
The Clove Club
UK
From the moment co-founders Johnny Smith, Daniel Willis and Isaac McHale brainstormed their restaurant The Clove Club in 2013, the trio knew its staff had to wear comfortable, informal and carefully thought-out uniforms. "It shows attention to detail and quality – things that reflect the restaurant's ethos too," says Smith.
Design partnerships came to the table – quite literally – over time. Friendships with British label Timothy Everest and Japanese retailer Beams were made when their design teams enjoyed dining at the restaurant. Further sit-downs to discuss cut, colour and style gave a happy Beams team more chances to enjoy McHale's Michelin-starred cuisine before settling on smart light-grey Oxford shirts and chino-cut selvedge denim trousers.
Block-colour grey aprons by celebrated tailor Everest complete the sharp look. "He's a very British designer and we're a British restaurant," explains Smith. "But we also have strong influences from Japanese food culture and techniques. So this coincidence is actually a reflection of our approach to food." The retail value of the full uniform, including the apron by Everest, is £230 (€275) per employee. As for the new restaurant project the three founders have in the works, uniforms won't be overlooked: the elegant outfits will come courtesy of London-based designer Folk. "Good uniforms are a reflection of the ideas and passion of the people who run a business," says Smith. "But they also show their respect and admiration for the staff."
thecloveclub.com
---
Best family-run company
Riedel
Austria
Since taking over as CEO in 2013, Maximilian Riedel has been tracing his family's 260-year history in the glassware industry back to when the Riedels first started out in the state of Bohemia (modern-day Czech Republic). "We were at one stage the largest glass producer in the world," he says.
The Second World War had a dramatic impact. "Everything was lost from one day to the next," says Maximilian. "Communism started and we had to hand over the business." The Riedels were out of the industry for a decade before Maximilian's grandfather Claus set up a glassware business in the Austrian town of Kufstein. This was the birth of the wineglass-manufacturing behemoth Riedel, which today has four factories in Europe and turns over more than €250m annually.
Having become the eleventh generation of the family to work in the industry, Maximilian is aware of the pressure. "You never want to be the last generation in a family business. It's the challenge of my life to bring up the next generation." But he has advice for other family-business owners: "Make it interesting for the next generation by involving them but also give your children the distance to prove themselves."
And when it's time to hand over you have to give up control. "My father contributes a lot but I don't feel the need to consult him."
riedel.com
---
Best b2b player
Crown Package
Japan
Consumers in Japan have high standards when it comes to the way that their purchases are packaged and Japanese brands are adept at meeting their exacting requirements. However, these brands would come unstuck fairly quickly if it weren't for the innovative suppliers operating in the background. Crown Package, founded in 1962 in Aichi Prefecture, is one such major B2B player.
It is one of the best-known names in the packaging business and is responsible for wrapping everything from medicines to saké bottles. It's no small operation either: the company now has eight factories across Japan and specialises in custom-made packaging.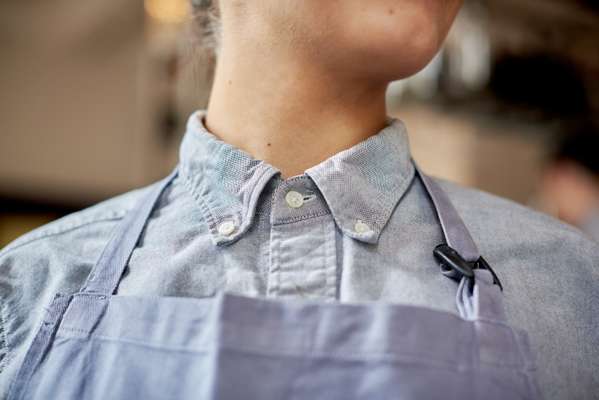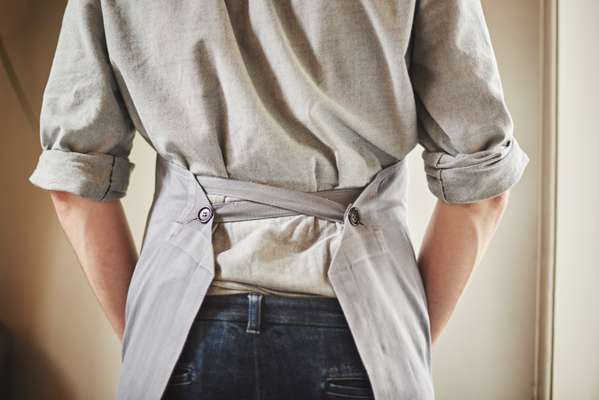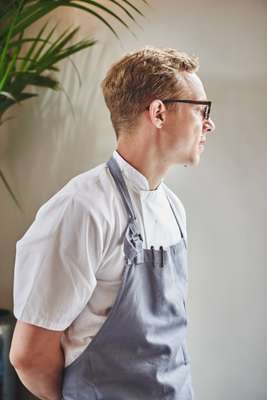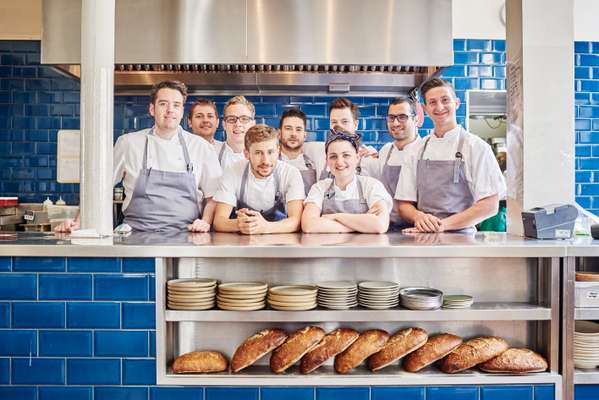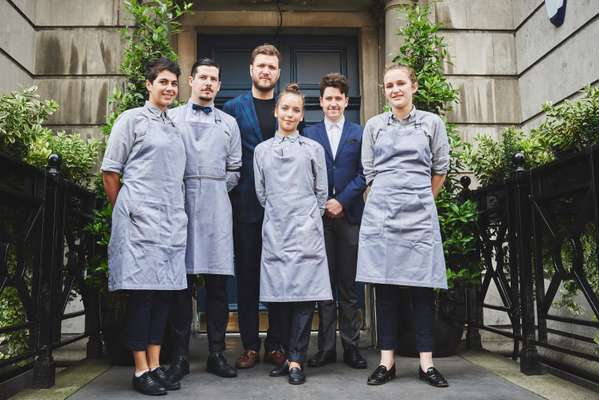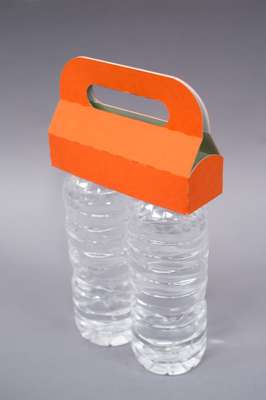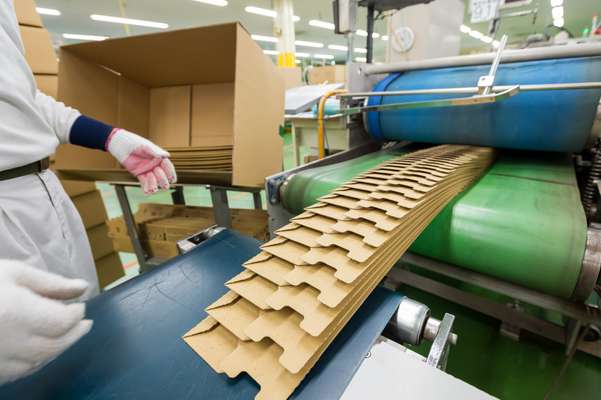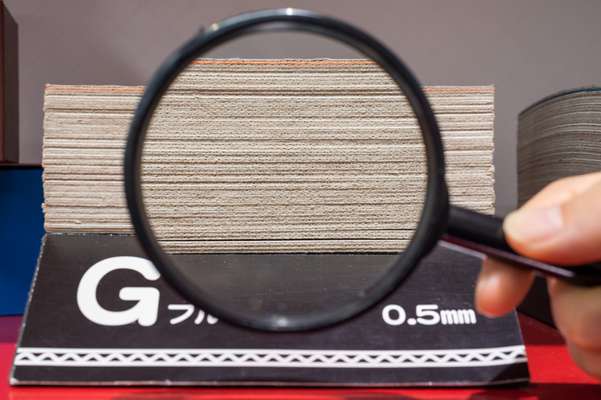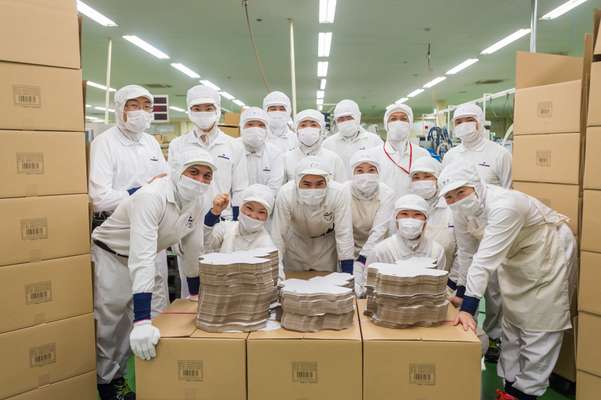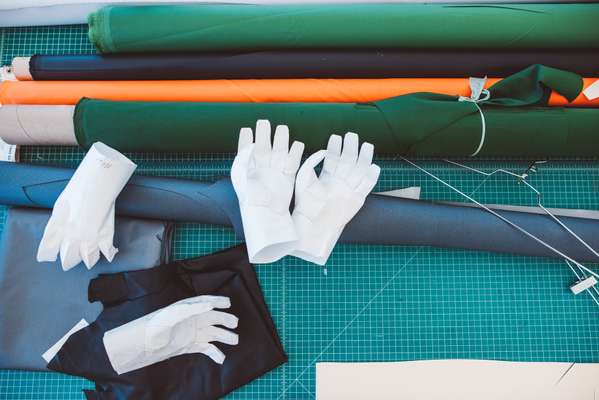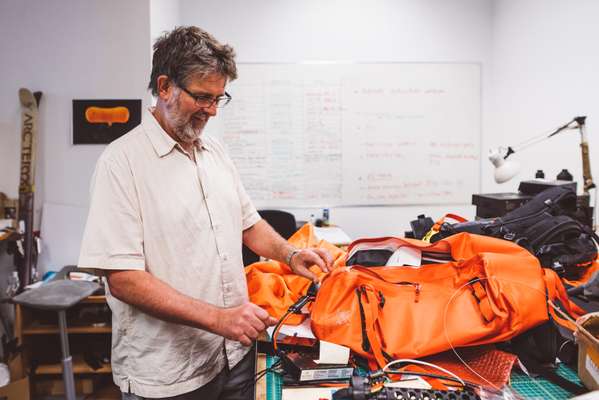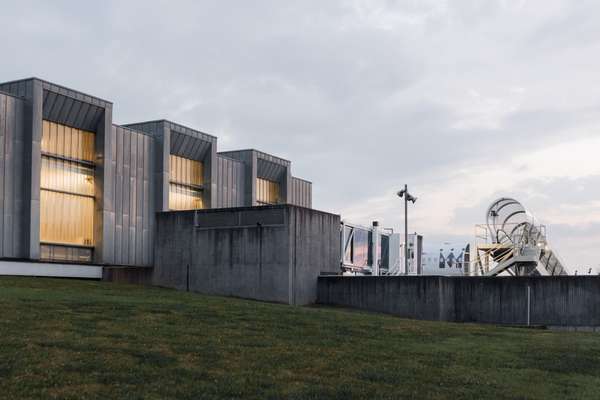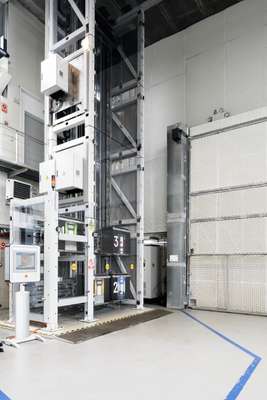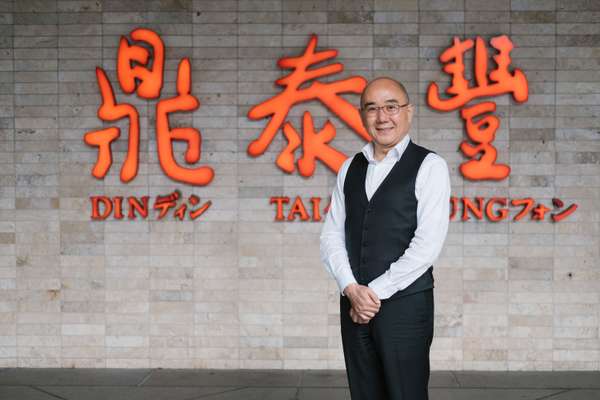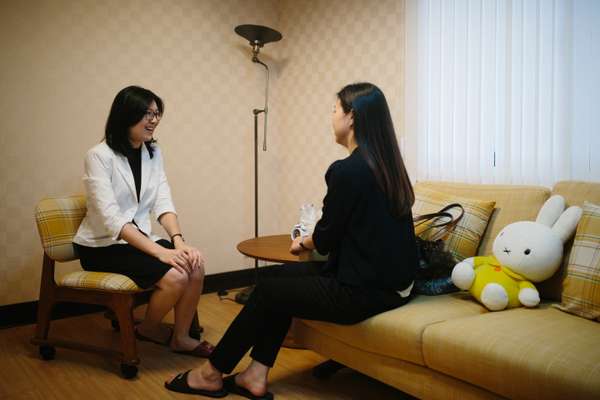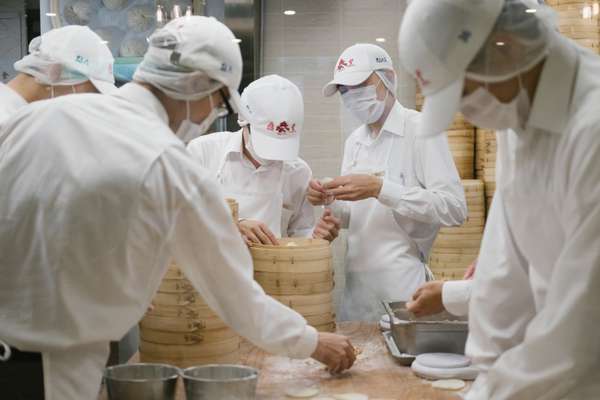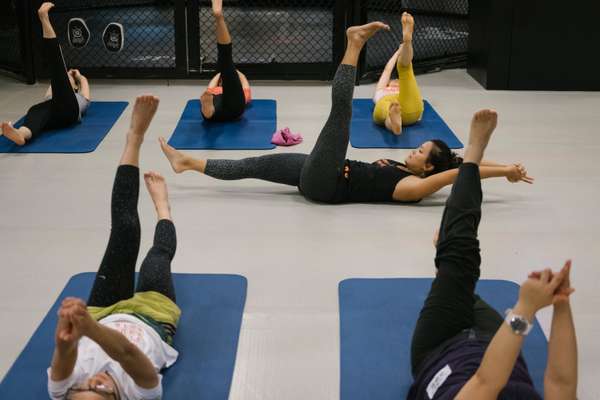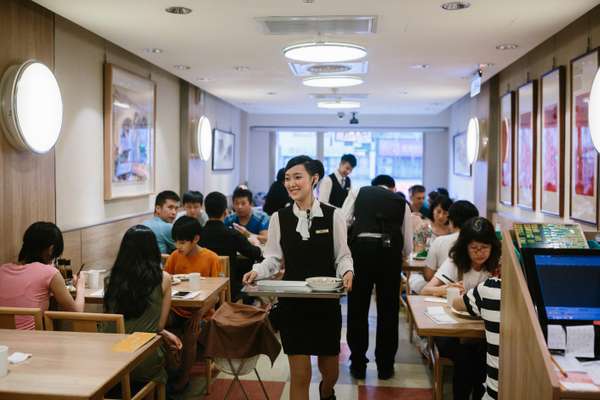 Crown has a formidable reputation in R&D: one of their recent innovations is a super-thin cardboard called TKP, which is already a market leader. "It is much thinner and stronger; we can make it as thin as 1mm," says Toru Yagino of the R&D division in Tokyo. The R&D worked with the manufacturing team for 10 years, testing and developing TKP until it was ready to be released three years ago. They modified their existing machinery and asked Japan's largest paper mill company for a bespoke paper, far thinner than anything usually used for cardboard.
The result is a product that is lighter, stronger and less bulky, which makes it more efficient to transport. "Japanese package-makers excel when it comes to quality," says Yagino. "We don't say no but think how to make impossible ideas possible."
crown-grp.co.jp
---
Most impressive niche
Arc'teryx
Canada
Arc'teryx's headquarters sit at the base of rugged Mount Seymour Provincial Park in Vancouver, so its 450 employees are never too far from the wilderness to take their line of sporting and outdoor clothing out for a spin, run or climb. This wild landscape is where, in 1989, founders Jeremy Guard and David Lane thought to combine hi-tech materials from competitive sailing with the construction methods of the car industry to create their first product: a superior climbing harness.
The design process is still as trailblazing as the adventurers who buy the products. "It always comes back to our comprehensive combination of design, materials and construction," says director of apparel Carl Moriarty. In the brand's Vancouver studio there are a dozen types of sewing machine that are used to produce more than 900 samples in-house. The material inventory is equally diverse and includes several Gore-Tex membranes alongside nylon weaves and polymer yarns from Japan.
It was a natural step for Arc'teryx to apply its expertise to equipment used in life-or-death situations, resulting in the Law Enforcement and Armed Forces (Leaf) collection in 2004. The line consists of base layers, outerwear and highly specialised accessories that can withstand extreme conditions (products are tested for up to 18 months). The Leaf line is only sold to approved applicants but it shares the design rigour, and often the same materials, as the brand's casual Veilance line.
arcteryx.com
---
Most ambitious new concept
Fresh Food Market
Egypt
Agile start-ups are often the most adept at creating bold and innovative concepts but Egyptian conglomerate Mansour bucks that trend. The umbrella company, involved in everything from the automotive industry to banking, this year launched a new retail format, Fresh Food Market, that it hopes will become a regional benchmark.
"We have the supermarket but each store also has a built-in eatery serving high-quality food such as sushi or pizza," says Rayda Mohamed, business development director for Mansour. "A family can shop for high-end food products and in the same trip enjoy a fresh homemade meal."
Mansour has been working with South Tyrol-based designer Interstore Design and shop fitter Schweitzer Project. Interstore took a holistic approach to visual merchandising, communication and shop layout, emphasising the centrality of food preparation and introducing what it describes as "western flair".
Ambitious expansion plans are to turn Fresh Food Market into a pan-Arab brand. "We're looking at Saudi Arabia, Kuwait and the UAE," says Mohamed.
mansourgroup.com
---
Cleverest research facility
ThyssenKrupp Elevator's innovation centre
Spain
The Accel travelator, designed and developed by industrial behemoth ThyssenKrupp, sounds like it shouldn't be possible. It's a moving walkway similar to those found in airports and train stations but with one key difference: the Accel runs slowly at one end to allow people on safely, speeds up in the middle and then slows again at the end to make sure pedestrians securely transfer onto terra firma.
It works because the walkway is made up of interlocking pallets, which shift apart and contract together to moderate the speed, allowing passengers who walk to reach a speed of 3.3 metres per second in the middle section. The invention has the potential to drastically cut transport times through metro stations and airport terminals around the world.
There is a model of the Accel currently being tested in ThyssenKrupp's award-winning innovation centre in the northwestern Spanish city of Gijón. But it's just one in a long line of achievements since the centre opened in the northern wing of the historic Universidad Laboral building in 2007. In the past six years it has registered more than 50 patents.
Although the facility has state-of-the-art laboratories that are designed for tinkering with passenger-transport systems, CEO Andreas Schierenbeck says the winning ingredients are an adventurous spirit and a collaborative exchange with both nearby universities and the company's global network of innovation centres. The firm keeps these centres discrete from the more results-oriented R&D facilities. Failure is not only encouraged but also regarded as a sign of intellectual courage.
"Things are bold and daring on the innovation side where people are playing with technology," says Schierenbeck. "Here the work is insulated from the daily constraints of doing business in a conglomerate."
thyssenkrupp.com
---
Happiest workforce
Din Tai Fung
Taiwan
It is past 15.00 when a discreet man in his early sixties walks past the queue of hungry diners outside the original branch of Din Tai Fung in Taipei's Xinyi district. "There's no room for disappointment," says Warren Yang, wearing a white shirt and waistcoat that make the CEO of this dim-sum specialist look like a waiter. "If you want happy customers you need to have happy staff."
Din Tai Fung is famed across Taiwan for its hospitality just as much as its dependable 18-fold xiao long bao (dumplings). The company works hard to maintain this. Two blocks away, Yang has converted two flats in a commercial building into staff siesta rooms complete with beds and showers for use in between shifts. About half of the firm's revenue is spent on salaries and benefits for the more than 1,000 employees, including free gym classes, counselling and on-site massages.
Yang visits six locations in Taipei every day to be part of the frontline team, naming and greeting every staff member in Chinese with a friendly "Alright?" It's acknowledgement for employees who often spend 10 hours a day on their feet and the boss's empathy is genuine. For five decades Yang worked in various roles – from front of house to pastry chef – in the business his father founded in 1958.
Being CEO is no walk in the park either. Yang oversees 10 restaurants in Taiwan with another 114 franchise branches around the world, from Singapore to the US. He admires his Japanese partner Takashimaya, who in 1996 became the first overseas franchisee when it opened its first Din Tai Fung outpost in Shinjuku. "It's sometimes difficult to find overseas franchisees who value staff as much as their senior management," says Yang. "Our brand values are not about the numbers. Besides our xiao long bao, another secret recipe to our success is that superb service always comes from happy staff."
---
Smartest management structure
Kikkoman
Japan
Nearly a century ago eight Japanese families – the Takanashis, Horikiris and six Mogi clans – who had been making soy sauce for generations merged to form Noda Shoyu. This was the forerunner to Kikkoman, the world's most recognisable soy-sauce brand. The firm now sells the product in more than 100 countries, earning half of its revenues overseas.
Even now Kikkoman almost always picks its top executive from among the descendants of the founding families. Of the company's 13 presidents so far, 11 – including Noriaki Horikiri, who took over in 2013 – have been scions of the original eight families.
The families have no formal power-sharing agreement, nor have they agreed to take turns filling the top post. But the fact that almost every one of the families has had a turn at the helm and none has held a lock on the leadership has reduced the chances of internecine feuds.
Many of the unwritten rules that the founding families follow were put in place decades ago. For instance, each family sends only one person per generation to join Kikkoman with no guarantees of plum assignments or executive posts.
The families also uphold the Family Precepts, known as the Kikkoman Creed: 16 articles that call for harmony and caution against careless debt, and offer reminders that big decisions shouldn't be made alone.
Horikiri's appointment, as well as Yuzaburo Mogi's role as chairman for the past 12 years, means the old order is still in rude health.