Basque furniture / Basque Country
Smooth selling
Boasting doesn't come easy to the Basque but we meet the furniture movers, shakers and makers who are going against the grain and doing just that: selling themselves and redefining their industrial heritage in the process.
It's just gone noon in furniture-maker Treku's workshop in the Spanish Basque province of Gipuzkoa and a group of 15 craftsmen are gathered around a table, feasting on green peppers from the nearby town of Guernica, smoky idiazabal cheese and lashings of jamón. They're recharging after a morning spent slicing, varnishing and assembling planks of oak and walnut. "They love this work," says bespectacled CEO Gorka Aldabaldetreku, as he leads monocle past the fruits of their labour: handsome cabinets the colour of dark chocolate, embellished with bright yellow melamine details.
One of a handful of factories found along the pounding Atlantic coastline between the Spanish surf town of Zarautz and the French farming village of Itxassou, Treku is at the forefront of a design-led Basque furniture movement. Under the reign of canny CEOs such as Aldabaldetreku, these factories are calling on design maestros such as Jean Louis Iratzoki, drawing on a rich manufacturing network and proudly advertising their Basque heritage for the first time.
These semi-autonomous pockets of northern Spain and southwest France, famed for their red-and-white timber homes, bustling pintxo bars and boiled-wool berets, are crossing borders to win over foreign markets with playful yet low-key chairs, tables and cabinets.
The factories are drawing on a venerable industrial legacy: in the 16th and 17th centuries the Spanish area between Zarautz and Pasaia, north of San Sebastián, was a hub for building whaling vessels. (The Basque were prolific traders and whalers, reaching as far as Iceland.) These craftsmen turned their woodworking skills to furniture in the 1800s, selling their wares to aristocrats from Madrid who were looking to decorate their beach homes. "There were a lot of good furniture factories around Zarautz," says Aldabaldetreku. "All the people who used to work in the boat industry started producing furniture; they knew how to work with wood."
Treku's story began in 1947 when Gorka's grandfather Jesus opened a workshop in his hometown of Zarautz. It was originally called Jesus Aldabaldetreku but Jesus decided that Treku, an abbreviation of his surname, was less of a mouthful. The workshop soon grew into a factory and by the turn of the century Treku, like many companies around Zarautz and San Sebastián, was making a handy profit from selling generic wooden pieces to upmarket Spanish retailers. But the 2008 financial crisis shook this tight-knit community. "Most of the factories [including Azcue, the biggest in the region] had to close because the Spanish furniture market plummeted by 80 per cent," says Aldabaldetreku.
Aldabaldetreku embarked on a process of reinvention, overhauling Treku's safe but unmemorable style in a bid to attract buyers outside Spain. "We had to look elsewhere because there was no money in the country. We had to develop a style and be able to present something that people from Frankfurt or Paris hadn't seen." He called upon Jean Louis Iratzoki, a French-Basque designer with an impish manner who honed his craft in the maisons of Paris before returning to his hometown of Ascain, a quaint village nestled in the Pyrenean foothills, in 1997.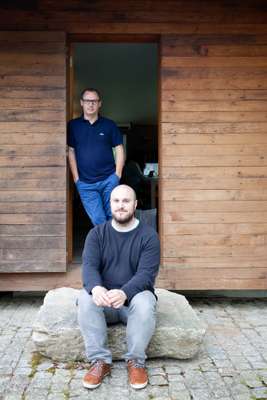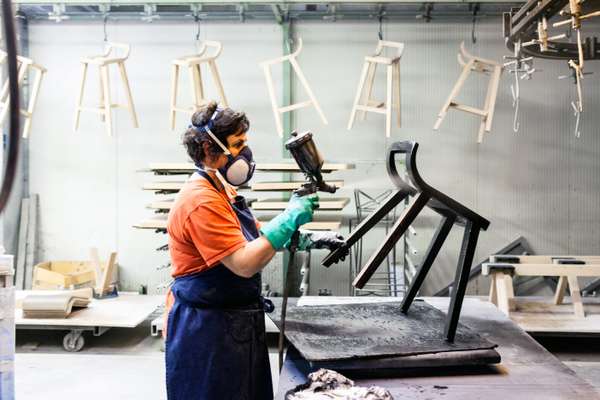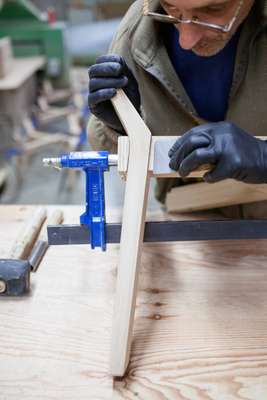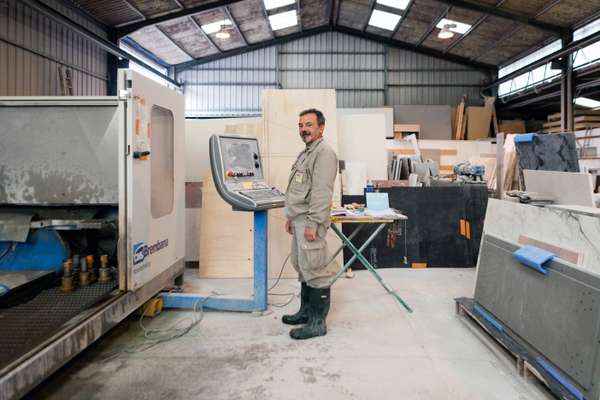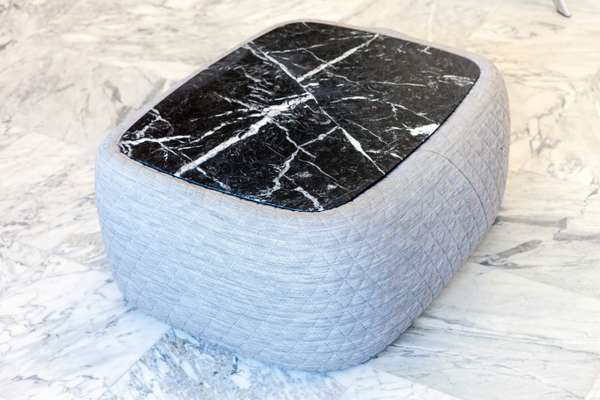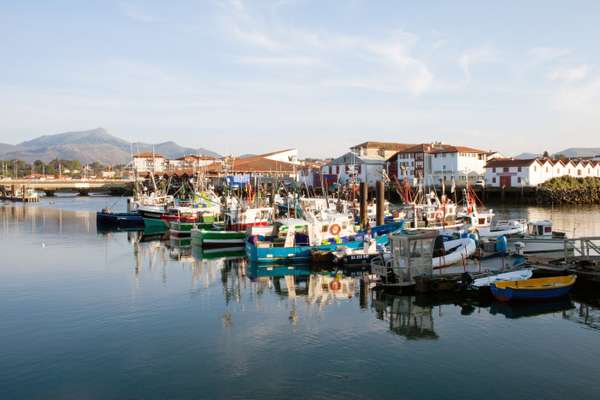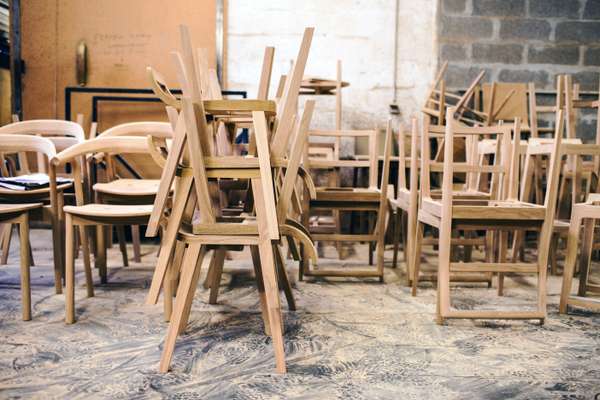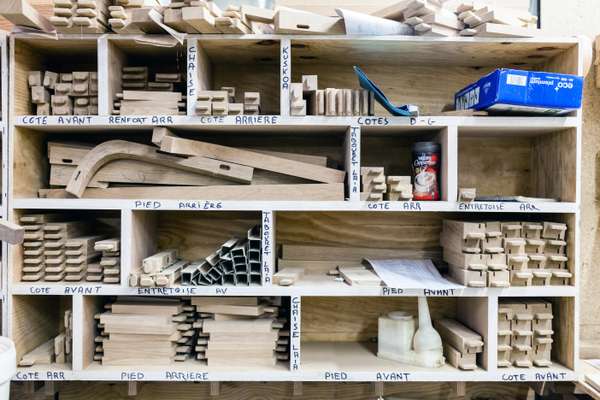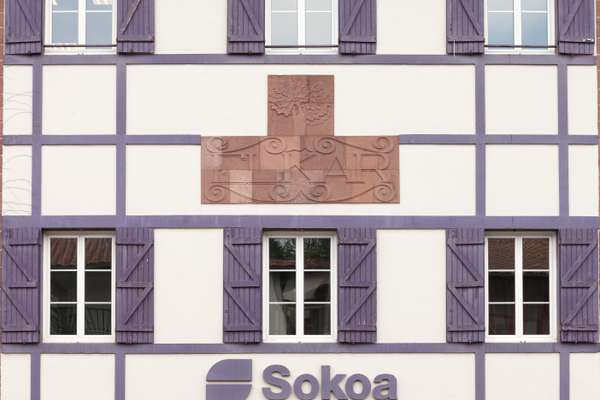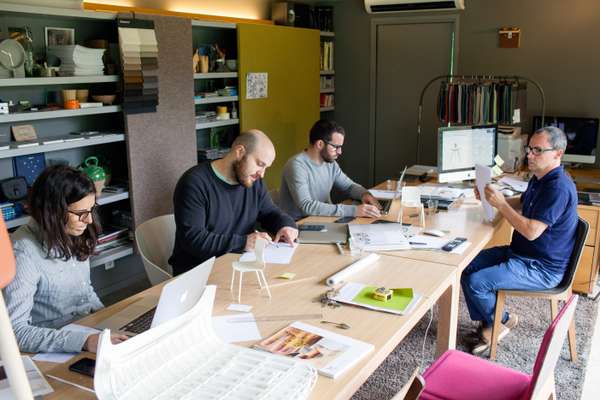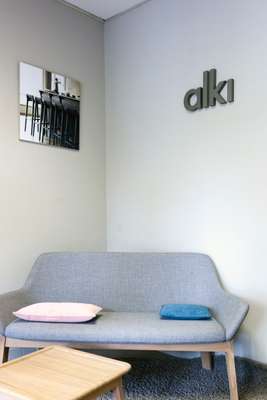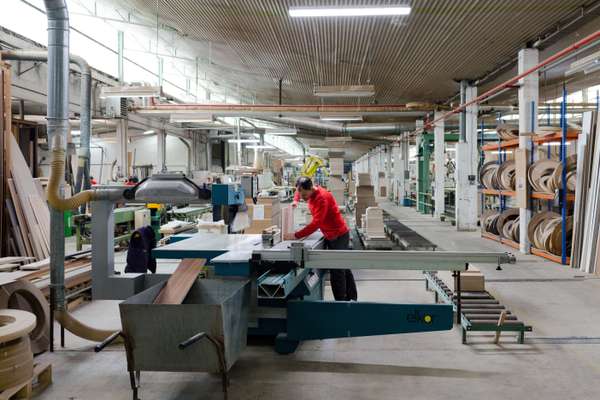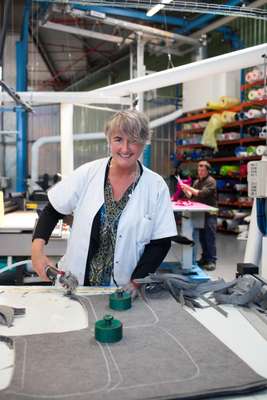 Together, Aldabaldetreku and Iratzoki settled on a look that is understated but possesses a cheeky flair, whether in the pointed legs of cabinets or the odd pop of yellow or turquoise. For the most part Treku kept the same 50 workers on; many had been there for decades and their vast knowledge was – and is – the company's lifeblood. "After so many years of doing this job there is a high know-how in the factory," says Aldabaldetreku. And the compact cabinets now fashioned by these craftsmen have found an all-important niche in the global market. "We offer small systems that are less serious in style," says Aldabaldetreku, adding that they have fanbases in northern Europe and Asia (Treku exports 70 per cent of its goods). "It is not Italian or Scandinavian. It's something in between: it's Basque."
On the French side of the border – a region lacking the industrial pedigree of its Spanish counterpart – the greatest tale of resilience can be found a 40-minute drive inland from the Bay of Biscay. Past the bubbling brooks of the Pyrénées-Atlantiques countryside sits Itxassou, a village better known for cherry orchards than chairs. Here, 35-year-old seat specialist Alki has come back from the brink in the past decade by radically switching its offerings from ornate iron-and-dark-wood thrones to modern perches.
"Alki was founded [by five friends] in 1981 to create jobs in the French region," says ceo and co-founder Peio Uhalde. When the traditional furniture market took a nosedive in the 1990s, Uhalde realised that his only chance of saving the business was a total reinvention. For this he also turned to the talents of Iratzoki. "I already knew Jean Louis so one day I asked him if he could change the brand," says Uhalde, who appointed Iratzoki as the brand's first creative director, a title he now shares with his protégé-turned-associate Ander Lizaso. Uhalde motions to a wonderfully pared-back oak number. "This Emea chair was the first 'new' model we made. Alki was really created after the change."
In the subsequent decade Alki has created a stable of chic seats that resonate with swish retailers, restaurants and offices in countries from Belgium to Canada. Its popularity is dependent on its revamped design and on the slick aesthetic consistency of its pieces. This refocused vision is brought to life by a talented team of 30 workers, many of whom hail from Itxassou and have been plying their trade on Alki's bustling factory floor for 25 years.
It's clear that part of the brand's allure is the peerless quality of its product. "All our chairs are made using machines in some steps but our manual processes involve carpenters, joiners, builders, finishers and master upholsterers," says Uhalde. "Of course our success is due to our skilled craftsmen."
The most promising newcomer to the Basque scene also boasts a story of bold reinvention. Family-run marble mason Retegui had been churning out bathroom and kitchen fittings from its modest factory in the idyllic Saint-Jean-de-Luz since 1939. In 2012 its CEO Claude Retegui decided to apply these marble-making skills to furniture and its first collection of tables, benches and clocks was unveiled soon after. "We wanted to use our knowledge to create unique products," says Retegui. Such knowledge includes a marble-lightening technique that sees the stone hollowed and filled with honeycombed aluminium, resulting in niftier pieces ideal for furnishing weight-sensitive structures such as planes and yachts. "The technology has been used in kitchens and bathrooms for 20 years but never in furniture," says chirpy export manager Andoni Isasi.
"Our products are sober and timeless, not ostentatious," adds Claude Retegui. In the marble-furniture market, which is inundated with over-polished sculptures, this warmer offering is working wonders: Retegui exports 90 per cent of its products, mostly to the US. The trick to its wares is in the finishing. "We have two people in the workshop dedicated to doing manual finishes," says Isasi. "When you make contact with the marble it feels like leather; there's no product on it, it's just natural stone," he adds, handing us a clock with a white-and-grey flecked face and an oh-so-slight graininess.
As designers for Treku and Hendaye office-chair giant Sokoa as well as the creative directors of Retegui and Alki, Iratzoki and Lizaso are the glue that binds this spirited community. From their studio overlooking a stream in Iratzoki's garden in Ascain, they design pieces that share a stripped-back aesthetic: a celebration of raw materials that is informed by their lush surroundings and a respect for the natural environment. "We seek simplicity and warmth," says Lizaso.
This aesthetic is applied to a wide spectrum of materials, from Treku's oak and Retegui's marble to more outlandish hi-tech substances. In Iratzoki and Lizaso's studio sits the world's first bioplastic chair, a grey shell conceived for Alki and made by breaking down sugar cane into a biodegradable form of plastic. It boasts a grainy finish rather than a "shiny, white finish that would make it look like ordinary plastic", says Iratzoki.
There is a playfulness to their work, whether in a flash of colour or a nod to Basque custom. "Normally there is a message in our designs; we try to add a cultural element," says Lizaso. For instance, the Bigun coffee table they dreamt up for Retegui references harrijasotzea (Basque weightlifting): its flat, marble top and curved, upholstered sides punctuated with a criss-cross pattern are inspired by the procedure in which muscle-bound competitors drop a stone weight onto a tyre. Meanwhile, the woven room-divider standing in one corner of their studio – another Alki creation – "is based on a traditional basket", says Lizaso, producing a wicker example from under the desk to illustrate his point.
Beyond these characterful wares, the livelihoods of the companies depend on their ability to exploit a trait that is not necessarily associated with being Basque: selling themselves. "Basque people are known as being very serious," says Aldabaldetreku, whose own tone remains pensive throughout our encounter. "We always say that the Basque people focus on quality but elsewhere you'll find people who know how to sell themselves much better, such as the Italians or Catalonians." Iratzoki and Lizaso are working on this: they regularly meet with a communications agency to improve brand messages, and have helped overhaul logos – including Alki's – and design company lookbooks.
Iratzoki is adamant that it's possible to establish a Basque brand in a similar vein to how the Danish have crafted a reputation for quality design. Critically, the past couple of years have seen the companies promote their Basqueness: referencing villages of origin, christening collections with Basque names (Lauki and Lasai) and paying homage to time-honoured sports. It's a big step for the firms in Spain, where the Basque name has in recent years been connected with Eta, the violent separatist movement. "It was difficult to convey the Basque brand because it was associated with terrorism in the southern region," says Iratzoki. "In the Spanish market they were afraid of Basque so the companies had to hide their Basqueness. But now that the situation is peaceful [a ceasefire was declared in 2011] it is easier to communicate."
The unique Basque language and its raft of references have huge potential in a market that values authenticity. As the furniture industry gains momentum, the next step is to stage striking collaborative presentations at international trade fairs. "It would be a dream for us to design a version of a traditional Basque house [the half-timber structure known as a baserri ] with all these brands in the same space," says Lizaso.
The shrewd CEOs and savvy designers of this region are ready to woo foreign markets with their celebration of Basque culture and design. With his back to a window that frames leafy beech trees and an emerald mountainside, Aldabaldetreku explains his global strategy. He references the famous modernist sculptor Eduardo Chillida, whose towering rusting abstract forms flank the coastline and are testament to the bold forward-thinking attitude found throughout Basque history. "Chillida used to say that there is a tree with big roots: the roots are here in your country but the branches are open to the world. This is the idea for us."