Open for business / Global
Upward mobility
Cities around the world are easing freedom of movement to lure the best and most ambitious businesses. We profile the cities that are holding the doors open and meet the mobile entrepreneurs who accepted the invite.
It's been a tough few months for freedom of movement. Between the UK's decision to leave the EU and a certain incendiary US presidential candidate, it would be easy to conclude that the world is in favour of slamming doors.
This is not the case and it's time we started speaking louder about the benefits of a global workforce. Businesses both large and small can benefit from one; just having people who know other places, cultures and languages can help your company expand. Many academics have also found evidence that this diversity improves the whole economy. There are still many cities and nations that believe opening their doors to foreigners is not only good for their populations but good for their pockets too.
Through the noise of politicians calling for tighter control it's important to also listen to the voices championing more open borders. A survey by consulting firm pwc found that 89 per cent of companies reported a desire to increase their globally mobile workforce – which includes everything from temporary "international commuters" to long-term assignees – to take advantage of foreign talent and opportunities. The survey also found a 49 per cent increase in companies embracing international secondments because they "cultivate a group culture and strengthen a global mindset".
That's a conclusion echoed by academics, who have found that the experience of working abroad is associated with individuals who display more trust, engagement and creativity – which in turn often translates to success. In a study published last year, researchers led by Columbia Business School professor Adam Galinsky noted that "creative directors of major fashion houses, visual artists, scientists and managers who have worked abroad produce more creative fashion collections, more valuable artwork, more highly cited scientific articles and more entrepreneurial activity".
There's evidence that a global workforce can boost economies too: the number of highly skilled workers on h1b visas in the US tends to predict better-than-average increases in wages for US citizens in those areas.
Yet while the research makes a persuasive case for the global workforce, the politicisation of migration has made it harder for businesses to recruit internationally. "Relocation is becoming increasingly challenging," says Nadine Goldfoot, a London-based partner and solicitor at Fragomen, which advises entrepreneurs and corporate clients on relocation. "The general trend is one of protectionism and a higher cost of importing workers. Governments are placing restrictions on skill level, salary and experience."
Yet beyond the economic and societal advantages there are individual benefits that are impossible to quantify. One survey found that people who'd enrolled in school in another country almost universally reported that the experience had made them more mature, self-confident and tolerant. Most respondents said it had challenged their biases and altered their world view for the better. These are qualities to aspire to. Working in different countries or with colleagues from around the world should foster many of the same characteristics. Let's hope more of us have the chance to do it.
---
1.
Berlin: Europe's new start-up capital
"When we opened we had four cups, four glasses and a rented machine," says Shawn Barber, a former Vancouverite who launched coffee shop Companion Coffee in Berlin's Kreuzberg with Chris Onton, from Perth, in 2013. The duo have since expanded to wholesaling tea from Nepal without ever taking a loan or outside investment – or speaking German.
Berlin was once proud of being "poor but sexy"; now the city pushes a different narrative: sexy and successful. A few weeks after the UK's vote to leave the EU in June, Berlin's state minister for the economy, Cornelia Yzer, met financial technology entrepreneurs in London to pitch a move to the German capital. "I told them we're the leading start-up location at the heart of the EU and the capital of one of the world's strongest economies," she says. "We have done a lot over the past years to get here. We want to grow."
To that end the government has introduced measures to attract foreign business and talent, especially in technology. The state-owned Berlin Investment Bank offers funding programmes and a service helping business owners navigate bureaucracy is available in English. Plus the state's business promotion agency, Berlin Partner, supports foreign entrepreneurs with anything from finding the right office to sorting out visas for staff and jobs for spouses. In 2015 Berlin added 46,000 foreigners to its population and the city attracted more venture capital than London for the first time – €2.1bn compared to €1.7bn.
Yet what many entrepreneurs value about Berlin is that big investments aren't necessary to get things off the ground. Ana Pareja, an editor from Barcelona, opened Spanish-language bookshop Bartleby & Co in 2013, using the shelves of the travel agency that had previously occupied the space. "I was shocked how easy it is," she says. "Running a bookshop in Spain seems harder. In Berlin you can go with the general style of beautiful decay and don't have to spend much money." She now encourages the Spanish and Latin American immigrants who come to her for advice to open businesses themselves. Even bureaucracy is better than its reputation. Onton, of Companion Coffee, recalls walking into the citizen centre to get information and walking out with a registered business.
Many entrepreneurs are also finding it easy to grow their businesses quickly. "In Copenhagen it would have been harder to find a team and I would have needed more money," says Ida Tin, who launched her app Clue, which helps women track their reproductive health, in 2013. Today Clue has five million active users, a new office in the multicultural Kreuzberg district and 40 staff members from 17 countries. "Berlin feels like the middle of the world. We can hire great talent and offer a better lifestyle on a lower salary than in San Francisco, New York or London," says Tin. "There's still some innocence here, that tinkering maker culture driven by creativity and passion."
Bavaria: German efficiency meets the Alpine lifestyle
Berlin may be Germany's start-up capital but Bavaria is its economic powerhouse. With the likes of BMW and Adidas based here, it is home to nine of the country's 30 biggest companies. Last year more than 15,000 patent applications were filed in Bavaria – a third of Germany's total. It also has the lowest unemployment rate of the 16 German states, at 3.2 per cent, meaning companies are always on the lookout for talent. One of those companies is Munich-based Tado, a producer of smart thermostats. "The central location in Europe helps because we manufacture in the EU and sell throughout Europe," says CEO Christian Deilmann. To top it all off Bavaria offers Alpine beauty as well as world-class museums, says Deilmann who employs 100 people from 20 countries. "This high standard of living makes it easier for us to attract foreign talent."
---
2.
Toronto: where independent shops thrive
"I feel bullish about Toronto," says Toby Lennox, interim CEO of Toronto Global, the municipal agency tasked with attracting foreign investment to the city. "We were a bit of an invisible city to outsiders but now more international business people consider us alongside cities such as New York, Hong Kong and London."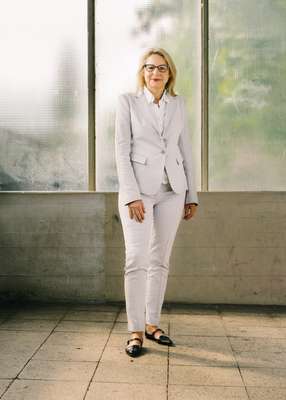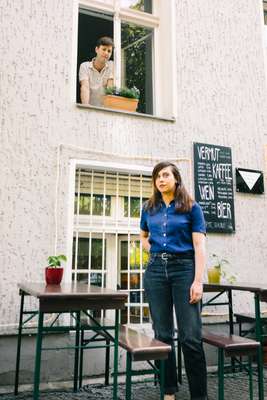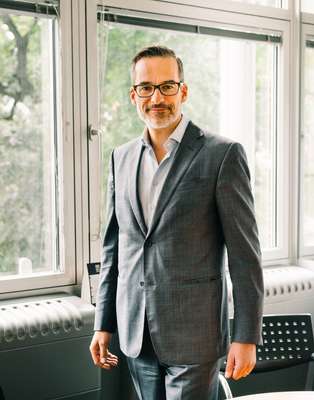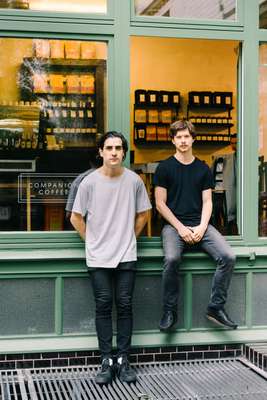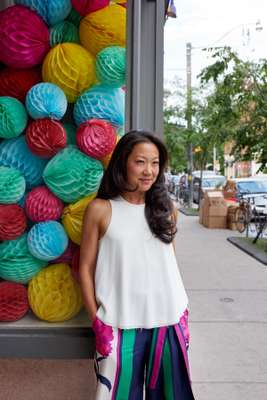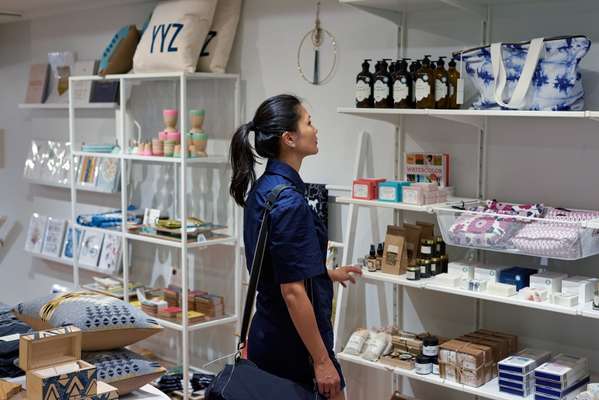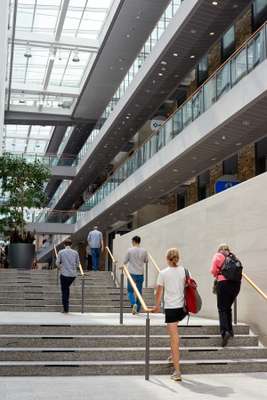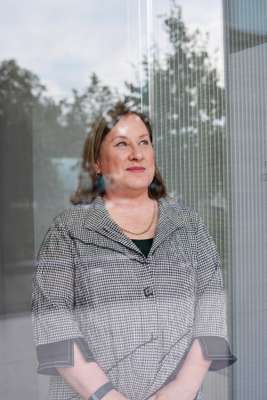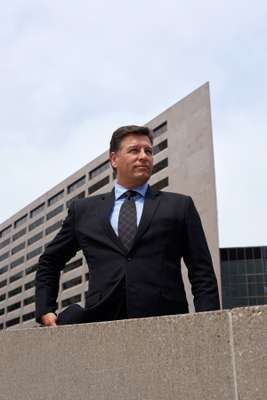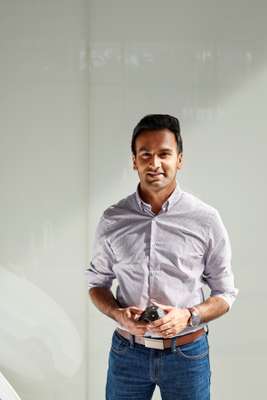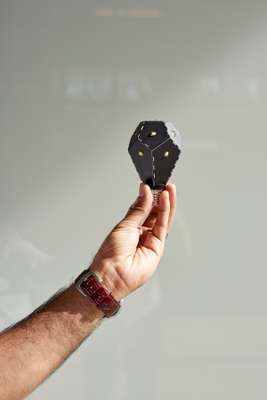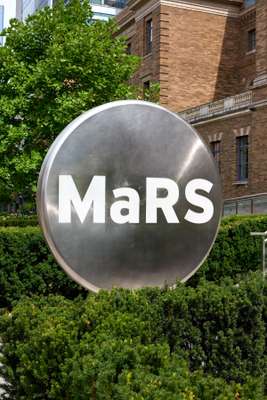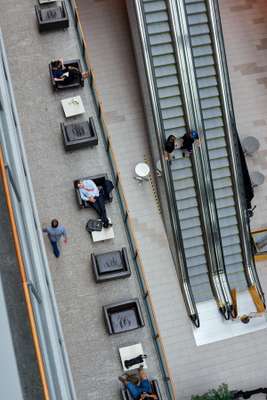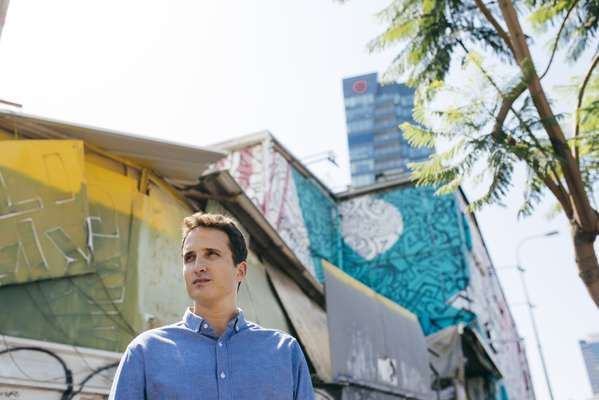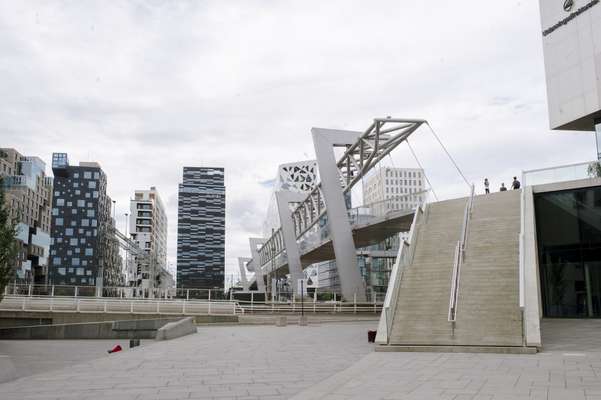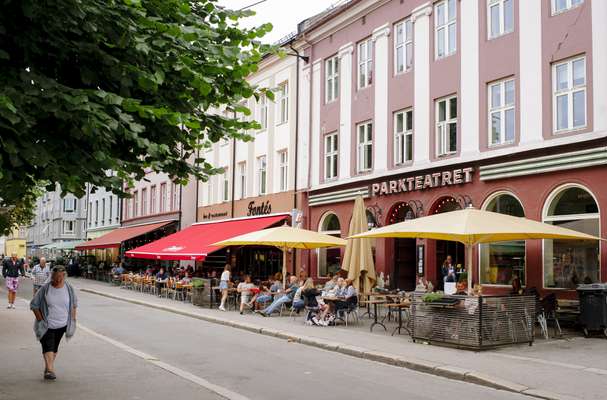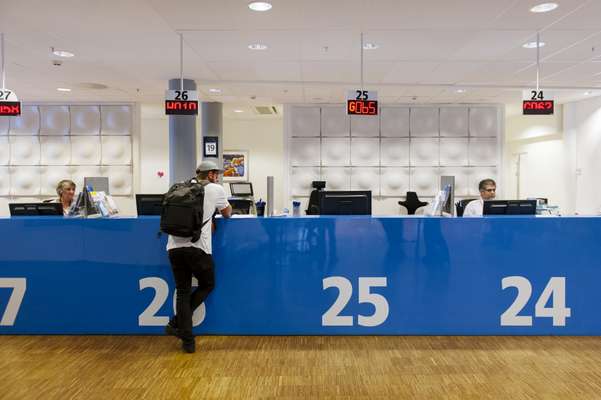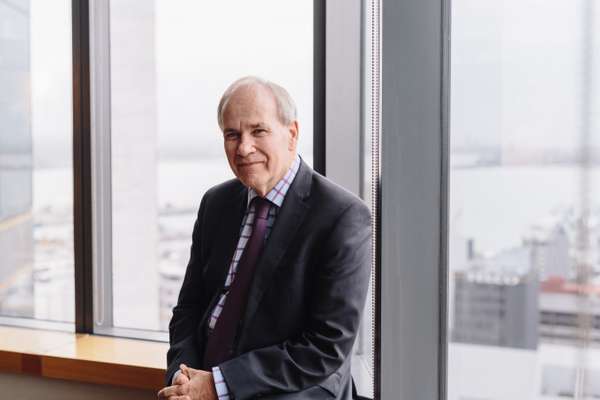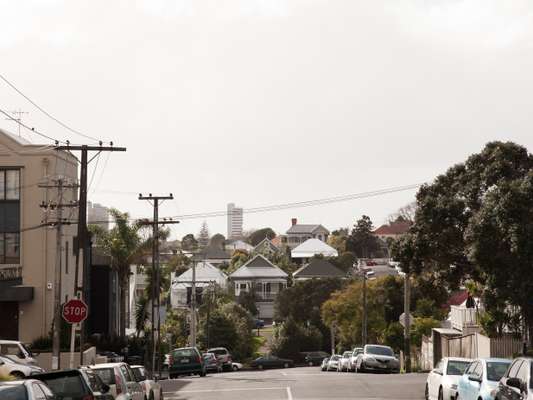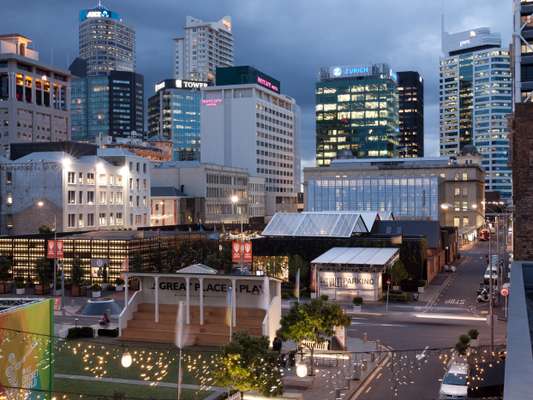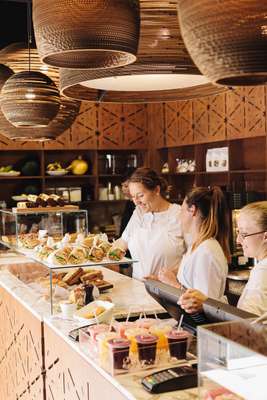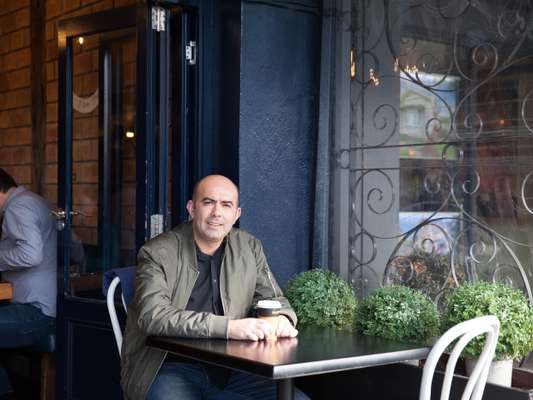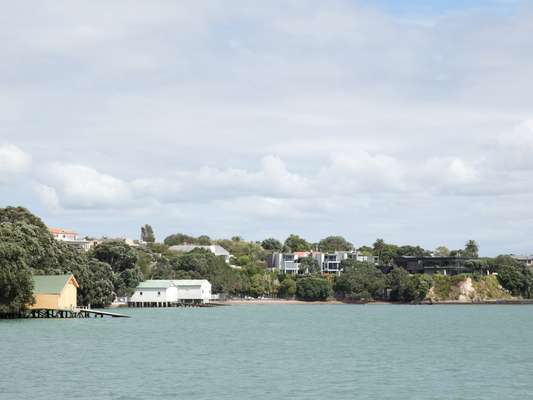 Formerly known as Invest Toronto, Toronto Global's rebranding reflects the city's efforts to woo international entrepreneurs with the promise of easy access to capital and a ready market of 300 million people within an hour's flight. In 2015 the agency facilitated about ca$13m (€9m) in investments for the city.
Hi-tech lighting firm Nanoleaf launched in Hong Kong but its founders moved its headquarters to Toronto last year. "It was a no-brainer," says Irteza Omar, director of business development, citing the city's focus on innovation, tax credits and a supply of skilled employees.
Toronto rolled out its "Global Startup Community" strategy last year and plans to channel ca$5m (€3.5m) into it by 2021. "We have a walk-in service where entrepreneurs can get business advice and financing options through Enterprise Toronto," says George Spezza, director of Business Growth Services at city hall. His department facilitates initiatives such as the Start-up Visa Program, which grants permanent residency to foreign entrepreneurs. Meanwhile, Toronto Global helps companies navigate bureaucratic red tape.
In retail, New Jersey's Jen Lee Coss has found that Toronto is fertile ground for her company Brika, which she co-founded in 2012. Beginning as an online marketplace purveying artisanal wares, it was only a matter of time before permanent bricks-and-mortar shops opened.
Where big retailers such as Target have struggled in Toronto, Brika's success points to a thriving independent business scene. It's easy to see why Spezza concludes that when it comes to entrepreneurs, "There's no better time to choose Toronto than now."
With a shrinking, ageing workforce and a powerful aversion to mass immigration, Japan faces a crisis: a labour shortage that could devastate its prospects for economic growth. There could be a million foreign workers in Japan by the end of this year but almost none of them are eligible for permanent residency. So it is striking to find a hint that modest change is in the offing.
Tucked away in the Japanese government's latest policy update are plans to introduce a new Japanese "Green Card" for highly skilled foreign professionals. An existing programme to give jobs to foreign nurses from abroad will also be "steadily promoted". But the new policy is threatened by growing wages in other parts of Asia. Chinese workers make up a third of the population of foreign workers in Japan; as pay in urban China rises to match that offered by the Land of the Rising Sun, fewer workers will find Japan's minimum wages an attractive proposition.
---
3.
Tel Aviv: technology hub wooing international talent
Tel Aviv has a lot to boast about. "This is the city with the highest concentration of hi-tech companies in the world per capita and per square kilometre," says mayor Ron Huldai. "About 1,500 such companies operate in the city today."
That hi-tech ecosystem has made Tel Aviv a hugely attractive place for both foreign businesses and talent, especially given the city's beachside location, vibrant cultural life and youthful population (a third of residents are aged between 18 and 35). It's also fostered a robust entrepreneurial culture: about a third of Israel's start-ups are based here and it's home to more than 70 accelerators, as well as sleek co-working spaces such as The Library, WeWork and Sosa.
Historically Israel's immigration laws have posed a roadblock for foreigners. Work visas were hard to acquire, while permanent residence is near impossible to obtain for non-Jews. Yet new initiatives are being introduced to overcome these obstacles. The Ministry of Finance is poised to slash corporate tax from about 25 per cent to 6 per cent for international technology companies and Tel Aviv municipality has high hopes for its two-year "innovation visas" for foreign entrepreneurs, which were introduced by the government last year.
The mayor's office has also implemented exchange programmes with cities such as Berlin, Paris and New York. Start-ups get soft-landing packages and free co-working spaces in partner cities, as well as advice on visas and legal issues.
For Spanish citizen and veteran entrepreneur Bruno Fernandez-Ruiz, Tel Aviv was the obvious location for his latest start-up Nexar. An intelligent dashboard-camera app aimed at improving driver safety, it's already raised €14.5m. Fernandez-Ruiz says he has no doubt that because of the company's base in Tel Aviv, "we are making progress much faster than if we had started the business elsewhere".
---
4.
Oslo: Nordic capital streamlining business
"There's a really relaxed atmosphere here; people don't tend to judge and you are made to feel very welcome," says Jean-Paul Watson, an Australian who runs the Grünerløkka Brygghus microbrewery and pub in Oslo's Grünerløkka neighbourhood. In recent years the city's streets of traditional workers' districts like this one have filled with independent businesses run by people from around the world. Watson says he hasn't even found the language barrier to be a challenge: "I've yet to meet a customer who's not fluent in English."
Unemployment in Oslo is at a record low of 3.2 per cent. Skilled people are needed everywhere, including in finance, computing, the health sector and the service industry. EU citizens can easily find work in Oslo, as Norway is part of the bloc's open-borders Schengen area. Though non-EU citizens still need to jump through a few hoops, the government is moving to make it easier for newcomers.
"We saw that it took too much time for foreign talent to get into the labour market so we decided to streamline the system," says Ørnulf Halmrast at the Labour Inspection Authority in Oslo. Together with the police, the Directorate of Immigration and the tax authorities, they created the Service Centre for Foreign Workers (SUA). It now takes an average of eight days to clear all the necessary paperwork for securing a work permit at SUA in the capital.
The more efficient process is helping the many foreigners who are attracted to Oslo, which regularly ranks high on global quality-of-life surveys. Big firms in the city, such as software giant Opera, are also reaping the benefits. "It's become easier to recruit from abroad," says Live Leer, vice-president for HR, noting that the company employs people from 40 different countries, including Mexico, and Russia. "Many of our foreign staff marvel at the work-life balance and holiday allowances here.
Not all passports are created equally. In fact, certain documents allow for far greater freedom of movement than others. Here are some of the world's most valuable passports to hold.
Germany
Here's something that those lucky enough to be holders of a German passport already know: it's one of the best passports in the world to have. Not only will the document allow you to visit 158 countries without a visa – according to Arton Capital's Passport Index – but as a passport-carrying member of the EU you'll also be able to move and work in other member states, as well as the countries in the European Economic Area.
South Korea
South Korea boasts the best passport in all of Asia, offering its holders visa-free access to 156 countries. It also offers visa-free travel to all G8 member states (though an Electronic Travel Authorization is required for South Koreans travelling to the US). German and US passports do not provide the same benefits.
The USA
Often touted as a boon for non-native Americans because of the access it grants to 50 diverse states and the world's largest economy, a US passport is also a great thing to carry when looking outwards. It offers visa-free access to an impressive 155 countries — more than any other nation in the Americas.
---
5.
Auckland: business opportunities down under
French chef Thomas Renoult says he had much to learn when he migrated to Auckland in 2012. "I certainly wasn't used to leaving my car unlocked at night," he laughs. Other lessons, such as mastering English, were a bit trickier. But Renoult, who had worked in Michelin-starred restaurants in Alsace, quickly picked up a Kiwified English tongue and this year launched Got Pasta, a food-truck business, in the city. His transition from working visa to permanent residency is an increasingly familiar story in Auckland.
New Zealand's immigration policies are proving attractive to those seeking a new fortune down under. The country is introducing the Global Impact Visa, a four-year pilot kicking off this year that aims to award visas to hundreds of promising entrepreneurs. "We want to attract them at the start of their business cycle rather than waiting until they have become successes in their own right and come in with money," says immigration minister Michael Woodhouse.
Auckland already rates highly on the liveability index with pretty beaches, clean air and increasing connections to Asia. Though the city is not without growing pains, they too are providing opportunities. Town-planners are being pushed to address a housing shortage, while a zoning overhaul and a rethink of the city's urban fabric calls for more quality architects, planners and engineers.
The flexible approach to immigration is helping transform Auckland into one of Asia Pacific's most dynamic destinations. For the first time in about a quarter of a century, more Australians are moving to New Zealand than vice versa. Diversity is felt across a city of 1.4 million, in buzzing neighbourhoods now defined by cultural mix rather than cultural origin.
Mayor Len Brown says that in a place where 39 per cent of the population is born overseas, the mood is welcoming and optimistic. "We can take on change quicker than most," he says. "We are not constrained by anything."
---
6.
Paris: mayor Anne Hidalgo
Preface
France's capital has shown remarkable resilience over the past year in the wake of terror attacks and an ever-shifting European landscape. Here the city's mayor explains why Paris is still open for business — and why it's welcoming people from around the world.
In order to remain true to our city's history and identity, and of course to pave the way for its future, it is crucial that Paris remains open to the world. Not only must it continue to play a leading role internationally, it must continue to attract business, investment and talent from all over the world too. True to the traditional Parisian spirit of diversity and intellectual curiosity, we welcome with open arms creative people from all nations. Paris is fertile ground for all entrepreneurs.
Greater international reach is one of the key objectives of our innovation policy. We have set ourselves a target for 2020, by which time we want 30 per cent of start-ups hosted in our business incubators to be led by foreign entrepreneurs. With Paris' French Tech Ticket scheme, we have already called for submissions from overseas start-ups keen to develop their ideas in the capital. We have also established start-up exchange programmes with other leading world cities, including New York, Montréal, Berlin and Amsterdam. We do everything we can to make life easier for entrepreneurs keen to set up shop here, with the help of innovation agency Paris&Co, which provides support with all of the administrative formalities. The agency also offers package deals for companies, and foreign start-ups in particular, with the Paris Landing Pack, which facilitates access to office space, housing and networking opportunities.
There isn't another city that can boast such a concentrated wealth of resources and opportunities: major companies, globally renowned research labs, some of the world's best universities, a thriving culture of start-ups, unrivalled cultural riches and a unique quality of life. Paris is a city at the forefront of numerous economic sectors: tourism of course but also digital technology and innovation. It's also the world's fashion capital, an industry that accounts for 60,000 direct and 100,000 indirect jobs.
Innovation is one of the top priorities of my term as mayor, as it is through innovation that we can rise to the great challenges of the 21st century, be they ecological, economic, social or democratic. In 2014, Paris was named as one of the world's leading cities for innovation. Our objective is clear: we are determined to cement Paris's reputation as the world's start-up capital.
Our approach to urban-planning is to treat the city like an open-air laboratory, where we can experiment with new solutions designed to help innovators of all shapes and sizes, from small start-ups to leading French and multinational firms. More than 350 projects are underway in Paris, covering energy transition, urban metabolism, logistics and more.
Paris is a great student city, particularly for international ones; the city is home to 335,000 students, of which about 36,000 are from overseas. We do everything we can to support them, such as providing subsidised accommodation and valuable introductions to the worlds of business and employment. It is in this spirit that we have established numerous incubators dedicated to helping projects led by students and their associations.
In the era of smart cities, where sustainable development and greater social inclusion are more important than ever, it is by championing innovation, attractiveness and all-round excellence that we can carve out a future for Paris as a city that is free, dynamic and generous.