Business insight / Global
What I've learnt: How to start again
Whether on a whim or with years of preparation, quitting a job to follow your entrepreneurial ambitions is a bold move. Here we meet four enterprising originators who did just that and trace the stages of their businesses, from flashes of inspiration through occasional crises to that triumphant moment in which they knew that their business was a success. We get a few top tips along the way too.
1.
Nuno Carvalho
Founder & SEO, A Padaria Portuguesa
Lisbon
Nuno Carvalho is the founder and ceo of A Padaria Portuguesa, a café-bakery chain that taps into Portugal's love of coffee and pastries but with contemporary design and branding. It now has 43 shops and 1,000 staff across Portugal, and a projected turnover of €28m for 2016.
Quittingthe job:
I left Jeronimo Martins, the Portuguese supermarket brand, in 2010. I'd joined as a management trainee after university in 2000 and worked my way up to board director but I didn't want to spend my life in the same environment.
Creatingthe brand:
I drove to work at 05.00 once but had to keep stopping because the van ahead of me was delivering pastries to all the pastelarias (pastry shops). That was the trigger: on every corner of every city and village in Portugal is a pastelaria but professional vision is missing because they're typically family-run. I thought about brands in other countries such as Paul and Le Pain Quotidien and decided to develop the same approach but adapted to Portuguese culture.
First crisis:
We had a lot of small crises but of all the obstacles we faced, growing pains related to people were the toughest. As the brand grew, a different management approach was needed; we were being so protective that we almost smothered it.
First customer:
In November 2010, when we opened our first store.
Moment of triumph:
We opened the store at 12.00 and a few hours later we had to close because we had sold everything.
apadariaportuguesa.pt
Carvalho's top tip: "Focus on the customer. It's critical to understand customers' needs and behaviours."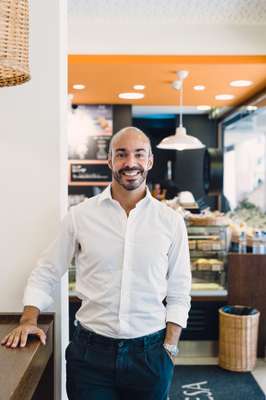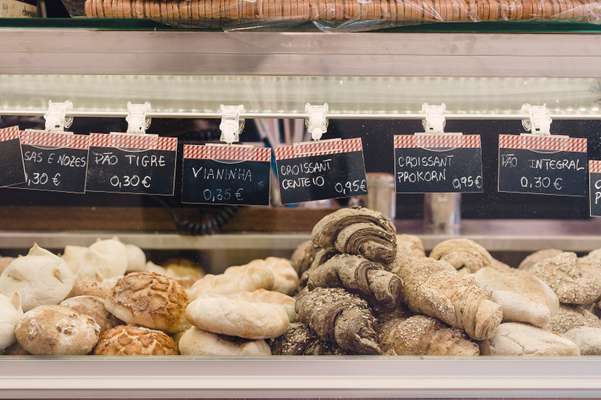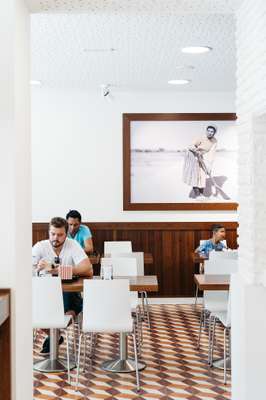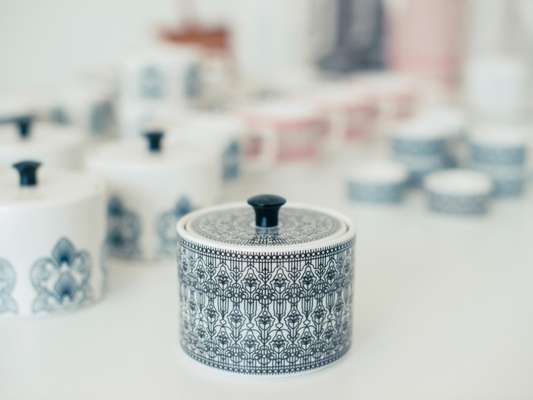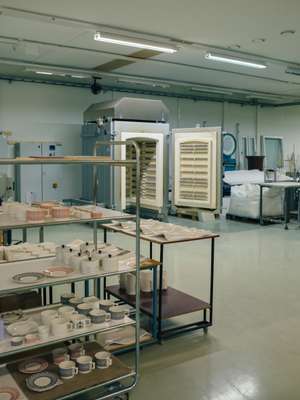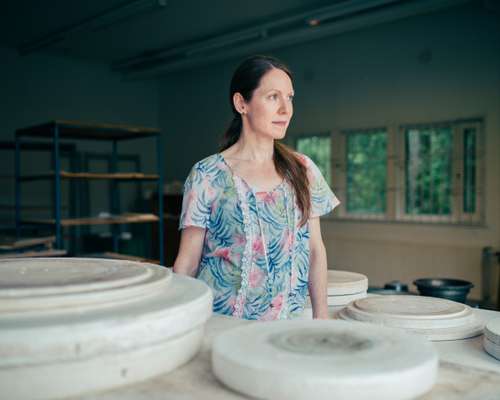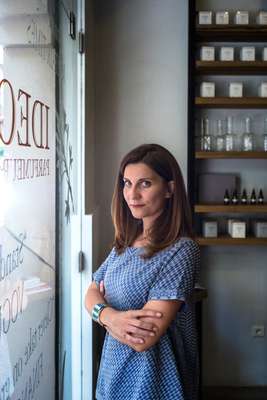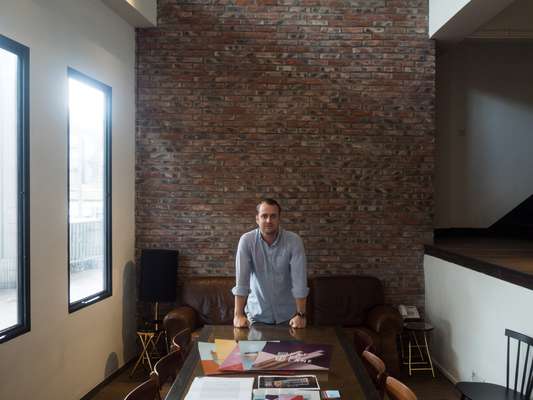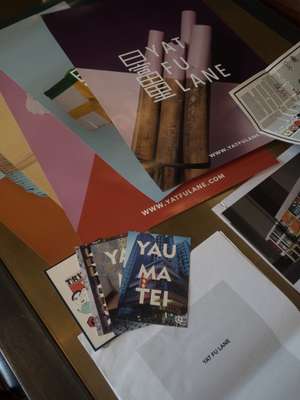 ---
2.
Henna Lamberg
Co-founder, Vaja
Finland
Lamberg met Fred Owren at Helsinki's famous Arabia ceramics factory. In 2011, the pair set up their own homeware brand, Vaja Finland.
Quitting the job:
When I met Fred he was already looking to develop his own products but moving to Loviisa on Finland's south coast made us think about what we could do together.
Creating the brand:
At first we were working from a shed in our garden. That's what inspired the branding: vaja means "shed" in Finnish and the logo features a pitched roof. In 2011 we were invited to

dmy

design festival in Berlin so we designed the branding for that.
First crisis:
We found it hard to meet our first orders because it was just the two of us. Our techniques are those of high-quality mass production but we had to adapt them for our tiny workforce. Now we are building a new factory and hiring new staff.
First customer:
We got our first order in Berlin at dmy. We received orders from Gallery S Bensimon in Paris and met buyers from global department stores.
Moment of triumph:
Berlin showed us that success was possible; people liked our quality and designs. It helped us believe in ourselves a bit more.
vaja.fi
Lamberg's top tip: "It's not possible to know everything – and it's not necessary either. Make sure you find the right people who can help you with their skills and knowledge."
---
3.
Ludmila Bitar
Co-founder, Ideo Parfumeurs
Beirut
Parfumerie and olfactory-branding company Ideo Parfumeurs is the brainchild of French-Algerian Ludmila Bitar, who co-founded it with her husband Antoine in 2012.
Quitting the job:
I quit my job in L'Oréal's marketing head office in 2006 and moved to Beirut with my husband. I knew my next business step was to do something completely different.
Creating the brand:
The olfactory concept was new here so I started with three scented candles and three soaps to show what I could do. This was in 2012. It took me about two years to have a brand that expresses who I am.
First crisis:
My first big crisis was over production issues. European suppliers will tell you if they can do something or not. Here it's always in between. I lost a lot of money before I understood that.
First customer:
We opened the shop in 2013 and within a week had our first customer. We told them it's a Lebanese brand, which caused suspicion at first. Here people buy from big brands; they don't take risks.
Moment of triumph:
I've been sure about the company since the start but when we launched in London's Liberty in April to such a positive response we realised that we had something good.
ideoparfumeurs.com
Bitar's top tip: "As an entrepreneur, you must believe in what you do and in yourself."
---
4.
Alexander Bent
Co-founder, District15
Hong Kong
Bent got his start as a property entrepreneur when he bought, renovated and rented out his first apartment in Hong Kong in 2003. He then went into business with Dinesh Nihalchand and formed District15, a boutique developer and property company.
Quitting the job:
After I left Swire Properties in 2004 I set up a hot-air-balloon company, selling rides to look at the view over Hong Kong. It failed miserably. I met Dinesh in 2005 and we acquired our first property together within a couple of days. We started by developing serviced apartments and renting them to young executives. That was the impetus for everything that has come since.
Creating the brand:
District15 was born in 2010 and the trigger was the sale of our serviced-apartments business. We began looking at different asset classes: retail, commercial and hotels. Our overriding drive is to create neighbourhoods. We were both born here and there weren't many neighbourhoods in Hong Kong, even 10 years ago.
First crisis:
The closest thing to a crisis is what we are experiencing now. Hong Kong's slowing economy is hurting many of our potential tenants. The good news is that we invest more per square foot in our properties than bigger developers, which is always going to attract more tenants.
First customer:
Mandy d'Abo from Cat Street Gallery was our first retail customer and I give her a lot of credit for building out the western end of Hollywood Road. If she hadn't rented from us and organised parties every week then the Tai Ping Shan neighbourhood of Hong Kong Island wouldn't be what it is today.
Moment of triumph:
I'm still waiting for that moment. When I first started I had nothing to lose, whereas now we are putting our own money at risk. You always live with insecurity when you have your own business; that's what being an entrepreneur is all about.
district-15.com
Bent's top tip: "If you want to start a real-estate company with very little capital, find a niche in your city that no one else is focusing on and develop a distinct concept."