Buying art / Global
Added value
Buying a work of art, especially if you're doing so with the aim of starting a collection, can be a daunting business. We've turned to experts from both ends of the spectrum – an adviser, picture editor and collector, as well as an artist – to get some creative insight.
So, how do you buy a work of art? Good question. When the art world's headlines are littered with more zeroes than the number of sunflower seeds that Ai Wei Wei stuffed into the Turbine Hall, you can be forgiven for sporting a frown and a sweaty palm. Of course, it's easier and cheaper than you think; you're not commissioning a 10-tonne installation from Olafur Eliasson, you're buying a painting (probably). Our guide aims to gives you the capability and the confidence to find buying art as nourishing and fun as it should be. You're purchasing a one-off and you're falling in love a little. Just remember to buy a nice frame too.
---
How to buy a work of art
Lisa Schiff
New York
Art advisory is the business of nudging established and would-be collectors in the right direction. Some collect for love, others still for money; Schiff isn't really into the latter.
"My primary job is to make the art world transparent for a collector and to empower them to navigate it. There's a push-pull in being an art adviser: in order to get known and respected you need to brand yourself but then you become the face that people know instead of the client; some clients want that but others don't. If they want to have their own name in the art world it's about helping them create their own relationships.
The first thing to ask is, what do you want? If you just want to invest, fine; we can do that but just so long as I'm clear. Some people want to see this as asset appreciation; I hate to say that happens a lot. Most people want to live with great stuff and won't ever sell but they still want to see their work go up in value. I see that as a challenge.
In the beginning I asked my parents if I could buy them some art and then a friend tells a friend and you're networking. It's a business about contacts. I advise Leonardo DiCaprio and he came through friends of mine who told him when he was looking for an adviser: 'This is the person you have to hire.'
I started as a professor so I like people who want to learn. At the beginning that can mean letting people go for what they want, living with it for a while and then saying, 'Oh, OK; I don't really like this anymore.' You have to make your mistakes. Like anything, you have to start with the lower numbers and graduate.
I grew up in Miami in the 1970s so I have an inner tacky person – if it's pink I'm in. So if I like something immediately I have to ask, 'Is this my Miami side talking?' If so I'll walk away.
I have three criteria. Is it visually or conceptually compelling? Is it historically relevant? How is the artist strategically placed? We've just had a wave of shit abstraction. It was just art that looked like art. There was no way I was allowing people to touch that.
I want to buy art that will be relevant in 50 years' time and two artists who sang loudly to me this year were Helen Marten, whose show at Greene Naftali [a contemporary gallery in New York] was epic, and Adrían Villa Rojas. These are artists ensconsed in what is happening today: migrations, an interest in science fiction coming true, the idea of reality and the internet. These are the people who are going to be here in 50 years. I'd always recommend taking the long view. With patience you can build a collection of gravitas that will then create value for an entire collection."
Lisa Schiff's golden rule: Fall for a work and then come back and have another look – can you imagine loving it in 20 years? In 50?
How to buy a photograph
James Danziger
New York
Formerly the picture editor of London's Sunday Times Magazine, an author and the director of Magnum Photos, Danziger has, he says, "done just about everything in photography". He founded his eponymous gallery in 1990.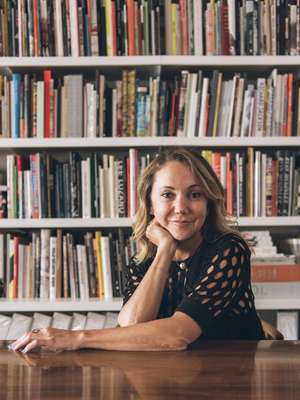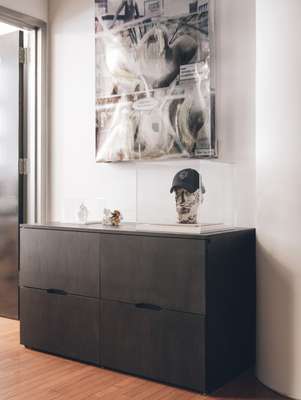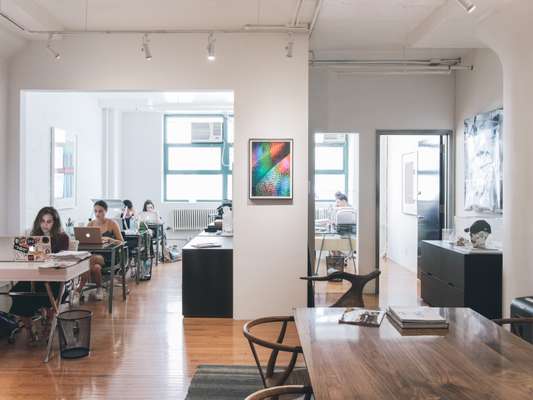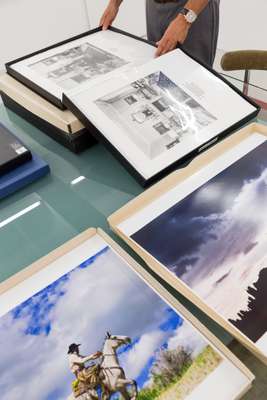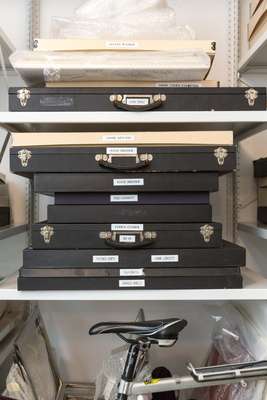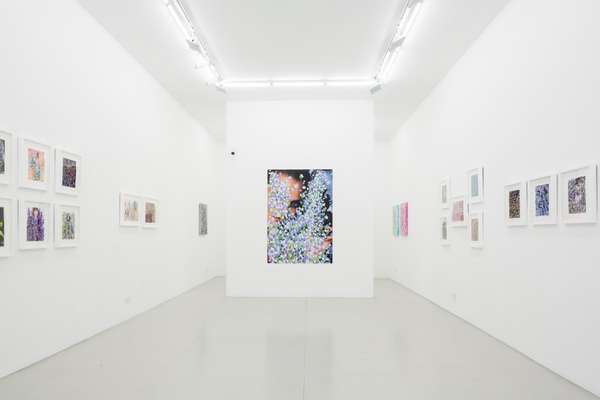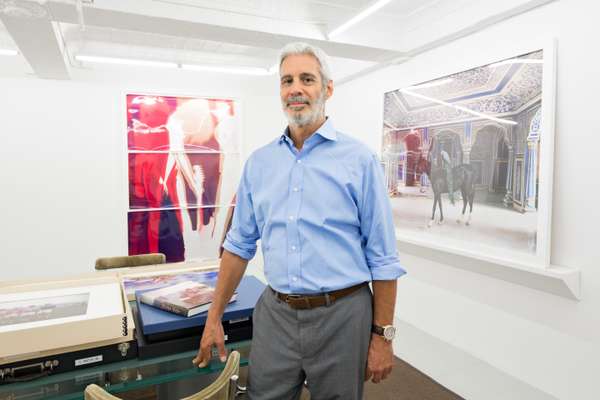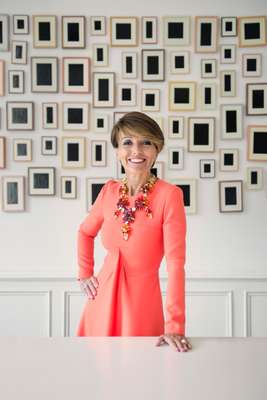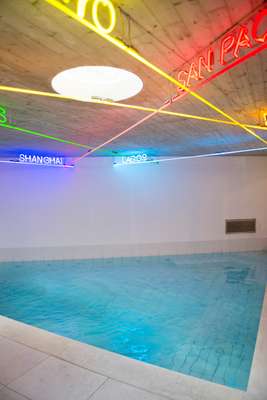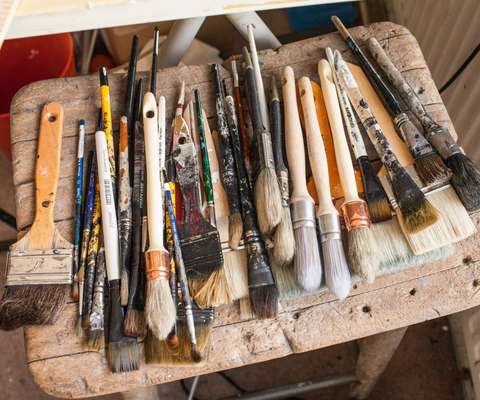 "The most important thing to do before you buy a photograph is to take advantage of the opportunities to see a lot of photographs in a 'for sale' situation – but not to buy until you've spent at least a good year looking around. There are three main commercial situations: galleries, art fairs and auctions. They are all extremely accessible and by going to them you'll be exposed to a lot of photography and you'll see what speaks to you. Remember that it's rarely a good idea to buy the first thing you see.
Trust your dealer. The best have been in the business for a very long time and, generally speaking, they went into the business because they love photographs, not to wrest as much money as they could from people. You'll be dealing with people who have a great amount of knowledge about the medium so if a beginner collector comes in, they will try to steer them right.
Look for galleries that tend to be reviewed in the newspapers and belong to organisations such as Aipad [the Association of International Photography Art Dealers] or the adaa [Art Dealers' Association of America]. The three main fairs are Paris Photo, Aipad and Photo London, and galleries who participate in those events would be among the best.
First-time buyers always used to be very concerned about the negative, worrying about how many prints might be made. And now people are concerned about the notion of a digital file. Photography is undeniably a medium of multiples but to print more than the stated edition would be self-defeating. And having multiples creates a benefit in that it brings the price down. If you're selling 20 of something it's likely to be less expensive than if you're selling one. Lastly, because there is a file or negative, photography has a unique property which is that if your print is lost or damaged or in some way needs to be replaced, you can bring the remnants of what you have to a dealer who, in nearly all cases, will replace the print for the cost of printing.
Beware the icons. There's a tendency for first-time collectors to want to buy the best-known images but you will soon find those pictures come up frequently and you'll end up with a cookie-cutter collection. Part of the pleasure of collecting is hunting and seeking, and it's worth taking the time to look for lesser-known pictures by the great masters, or for works by people who weren't quite as iconic and to put together a collection that's unique, relating to your own interests and aesthetics.
Don't skimp on framing. Photographs should be framed using a UV protection Plexiglas and never use glass because if anything happens – say, your picture falls off the wall – the glass will shatter and ruin the picture. If you have Plexiglas the frame will be damaged but the picture will be saved. And a good framer will help make your picture look its very best."
James Danziger's golden rule: Find and establish your own sense of style and good taste.
How to start a collection
Patrizia Sandretto Re Rebaudengo
Turin
Patrizia Sandretto Re Rebaudengo began collecting contemporary art in the early 1990s and her passion turned into a career when she established the Fondazione Sandretto Re Rebaudengo in her home town of Turin in 1995. Her ever-expanding art collection encompasses more than 1,000 works and she was awarded the honorary rank of Chevalier dans l'ordre des Arts et des Lettres by the French Ministry of Culture in 2009.
"I grew up in a house among old paintings and antiques; my mother used to collect antiques but I never thought of them as works of art. The moment that changed everything was in May 1992 when I came to London and started to visit artists of my generation: Anish Kapoor, Rachel Whiteread and Damien Hirst. The beauty of contemporary art is that it's the only art that gives you this great opportunity to get to know the artists and their work, to visit their studios and to become friends with them. This was the beginning of my story – and of my collection.
Sometimes I see a work of art and it just clicks; sometimes I need more time to study the piece. I never bought a work with the thought of decorating my house. When I decide to buy a piece of art it's often because of a feeling; it's an emotional decision. I never buy a name; I always buy the work.
When I buy a piece of art it's always through galleries. Galleries are so important; I really respect their role and what they are doing for the artist. Even when we commission art for the Fondazione Sandretto Re Rebaudengo [established by Re Rebaudengo in 1995 to promote a greater understanding of contemporary art], I always go through the gallery. Fairs are also a fantastic occasion to buy art and discover talent. Frieze is one I cannot miss, then there's Art Basel and of course the fair of my city: Artissima.
I think in a certain way a collection is a biography of the collector and of the artist; something meaningful that happens between the two. At the same time a great collector has to be able to sense the future. Obviously I don't want to lose my money so I pay attention to buying important work but I've never bought art to invest or speculate in.
Art is a part of my life. Art is a passion, sometimes it's an intuition; it's the desire to read the traces of our society. And yes, it's also an intelligent way to invest our money. But that's not the first thing for me. It's always been essential for me to be able to read art just a second before it becomes common language.
Contemporary art may be experimental – it's the child of our time – but it speaks to us about the world and our society. We read the same books, the artists and me. We live in the same moment. We see the same films at the cinema and we hear the same music. I know I'm lucky to be able to collect and that's why, through my foundation, I want to give something back. A collection isn't meant to sit in storage or lie hidden away in your family home: it's meant to be shared with the world and that's what I want to do."
Patrizia Sandretto Re Rebaudengo's golden rule: Don't just purchase a decoration and never buy a name; buy a work.
What's it like to be bought?
Peter Liversidge
London
Many and varied doesn't cover it. Artist Peter Liversidge's work comprises objects peppered with postage stamps and sent to friends and strangers alike, photography, screenprinting, painting and performance. All his work starts with a proposal written up on an old-fashioned typewriter.
"As much as it's obviously a 'good idea' when your work's bought, sometimes it's really hard. When something unique and specific goes on to have another life, it can become quite difficult. I don't look forward to those occasions when I'm no longer able to look at certain things I've made. That's with fingers crossed, of course – people might not like them. Sometimes the moment when you finish a work is when you get it out of your system; sometimes it's when someone buys it. For me, the best time is installing a show; the week before it opens when it all comes together.
It's interesting, asking me what it's like to sell work because the postal objects I make go to maybe 70 people around the world and it doesn't cost them anything. Sometimes they're really difficult to send; they've become special and I have to send them to somebody I know who will appreciate the work. Then again, Marina Abramovic had no idea she was receiving something and it really freaked her out. Well, if you receive a lot of crazy mail and you get an axe handle in the post, you're bound to wonder what's going to happen next.
When something you like is taken off your hands it's amazing; it means it will have a life beyond what you can give it. In a sense it's like sending a nice birthday card with a labrador on the front to your great aunt and her telling her friends; they don't know you but they get a sense of what you might be like.
That people you don't know want to have something you've made in their life? It's an amazing gesture; that the work sells and that people want to invest their time, money and ideas in it. Having said that, I'm very aware that there's an art market and why it exists. But somehow you don't feel it's a responsibility to touch people with your work; you just make what interests you at the time.
In terms of keeping things back, I've got a pair of Polaroids of the Statue of Liberty that I gave to my son. We did a trip on the Staten Island Ferry; it was before he could talk but he'd do an impersonation of the Statue of Liberty. So I couldn't sell those. I keep useful things, like a collection of 600 heels fallen off shoes. But I'm not a hoarder. In fact, can I have that in writing?
If stuff gets bought and sold on? Once it's left the studio you have no control. If people want to buy things, they can. It's their money."
Peter Liversidge's take: "It's your money!"
Some top tips if you want to start buying editions at your local photography gallery or find that cherry for the top of your burgeoning collection.
01
Buy from the best
There are thousands of galleries in the world, not all of them good. For a cheat's guide to the best of the bunch, take a look at the list of participating galleries on the Art Basel website (artbasel.com). The leading modern and contemporary dealers gather annually in Switzerland for this, the pre-eminent art fair of its kind.
02
Look much more than you listen
One of the most commonly heard (if quietly whispered) insults is that some collectors "buy with their ears". Don't be that person. Look, learn and develop your own eye. See as much art as you can. Don't be faddish. Discover your own taste.
03
Don't just shake hands
The art world is a largely unregulated industry with far too many deals agreed by handshake alone. This gentlemen's world can be rather cavalier. As prices have skyrocketed, so too has the number of lawsuits. Get agreements in writing.
04
Swot up on local legislation
Tax codes and laws vary from region to region. Make sure you know the lie of the specific land from which you buy. Will you be able to easily import and export the work? Germany's newly created Cultural Assets Protection Law, for example, is expected to curtail movement of national treasures and add expense. Look into the boring logistics: New York State, for example, is in the midst of a clampdown on the levies due when transporting work. So, be aware of what additional red tape you might find yourself caught up in.
05
Is your work legit?
Some works come with a certificate of authenticity so check whether yours does (or should). Look into the work's provenance (the history of who has owned it and where it has been displayed); be suspicious of any inexplicable gaps in ownership and cross-reference the exhibition history. Use common sense. Does your piece fit stylistically with other works from the same period by the artist? Does the price sound about right (check auction records for similar work, check price databases for past sales of your specific work)? A bit of homework will stand you in good stead.
06
Will your work stand the test of time?
Let's be honest: probably not. Take a look through past editions of industry bible Artforum for a sobering reality check: most of the artists in back issues have long been forgotten. But you can mitigate risk by paying attention to the number of museum shows and appearances in important biennials or taste-maker exhibitions your artist has been in. Read as many reviews as possible. These are all indicators that people in the sector – curators, museum directors, critics – are engaging with the work seriously.
07
Buy what you love
It's a cliché for a reason: buy something you want to look at over and over again, art that you'd like to live with for a long time. That way, even if the bottom falls out of the art market, you'll have bought something you are happy holding on to.
Frieze, London 
6-9 October, 2016
frieze.com
FIAC, Paris
20-23 October, 2016
fiac.com
Paris Photo, Paris
12-15 November, 2016
parisphoto.com
Art Basel, Miami Beach
1-4 December, 2016
artbasel.com/miami-beach
The Armory Show, New York
2-5 March, 2017
armoryshow.com
Art Basel, Hong Kong
23-25 March, 2017
artbasel.com/hong-kong
Frieze, New York
5-7 May, 2017
frieze.com
Photo London
18-21 May, 2017
photolondon.org
Art Basel, Basel
15-18 June, 2017
artbasel.com/basel
Tanya Leighton, Berlin
tanyaleighton.com
i8, Reykjavík
i8.is
Galerie Nicolai Wallner, Copenhagen
nicolaiwallner.com
Modern Institute, Glasgow
themoderninstitute.com
Mai 36, Zürich
mai36.com
Frith Street, London
frithstreetgallery.com
Galerie Fortes Vilaça, São Paulo
fortesvilaca.com.br