Seoul revival / Seoul
Do it Korean style
South Korea's design industry was faltering for decades. Today the forward-looking Arumjigi Foundation is bringing it up to date with a healthy respect for the creative traditions of the past.
"We've had to identify the essence of Korean beauty," says Jang Youngsuk, director of South Korea's Arumjigi Foundation, as he sits at a sleek oak boardroom table flicking through presentation slides. It's a broad and ambitious undertaking but it's what Jang and his colleagues have been tasked with.
Arumjigi has spent the past 15 years modernising the country's design world by making it relevant for 21st-century life. In the course of its work it has spent millions commissioning product and fashion designers, artists, architects and even chefs to rework and update everything from teacups to doorways.
But the first step was to define just what a contemporary Korean aesthetic is – a definition that by necessity is always evolving. "We researched Korean traditions and began to educate young artisans so they could continue to develop our cultural heritage," says Jang, a trained landscape architect who has been with Arumjigi since 2005.
The foundation was started by Yun Gyun S Hong, the wife of the chairman of one of South Korea's biggest daily newspaper groups, Joongang Media Network, to compensate for a tumultuous stretch in the country's history, which froze its design style in the 19th century. Korea's dizzying pace of modernisation was largely a response to the seismic events that shook it in the 20th century: 35 years of Japanese occupation, division into north and south and then civil war.
Broken down in so many ways – psychologically, economically and materially – traditional Korean culture and design were rejected in lieu of a drive to modernity and economic advancement. "When I was a child we lived in a Korean house, ate Korean food and wore Korean clothes," says Hong. "It wasn't that long ago but everything changed so fast."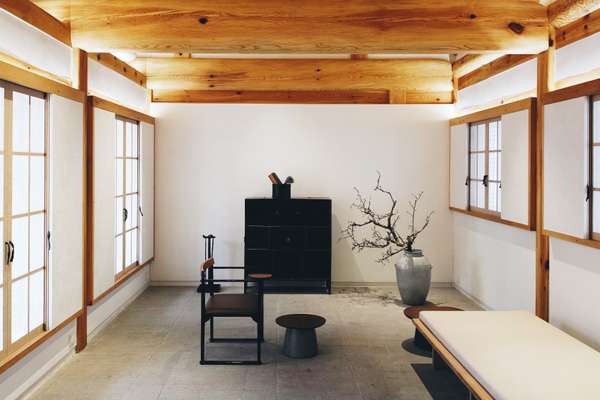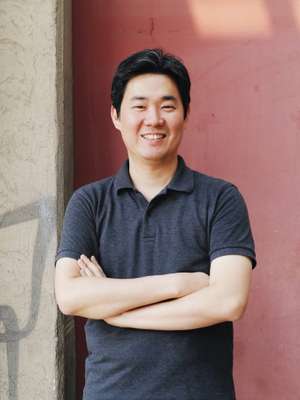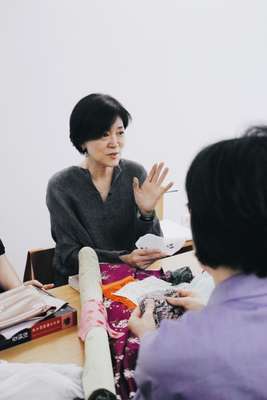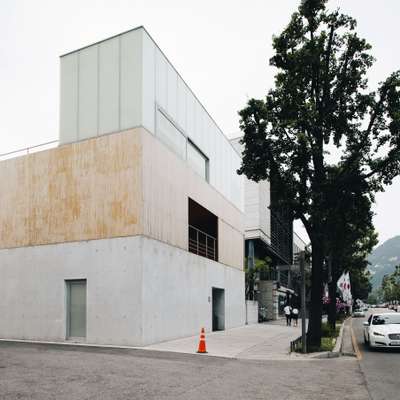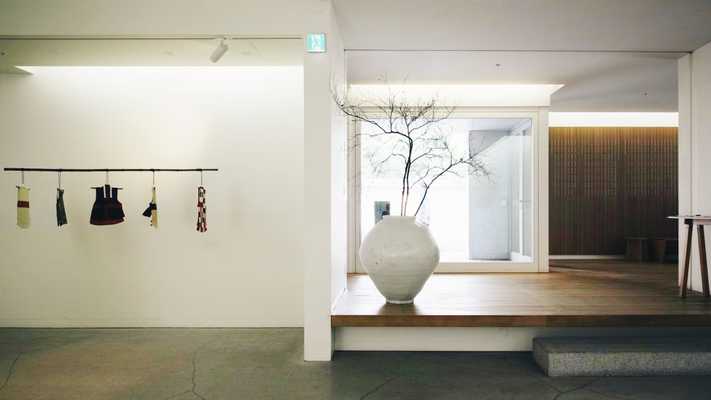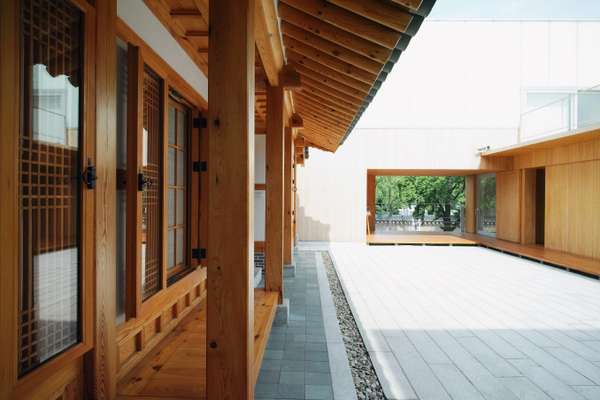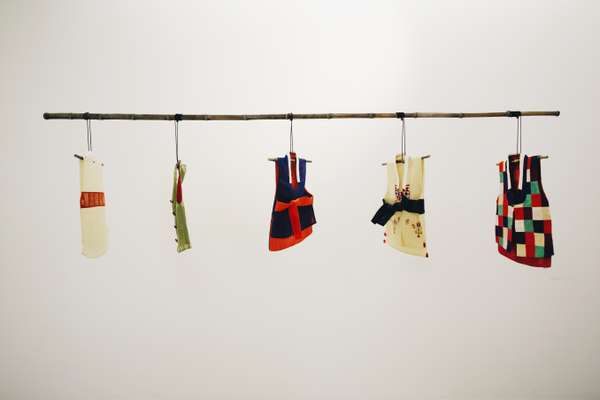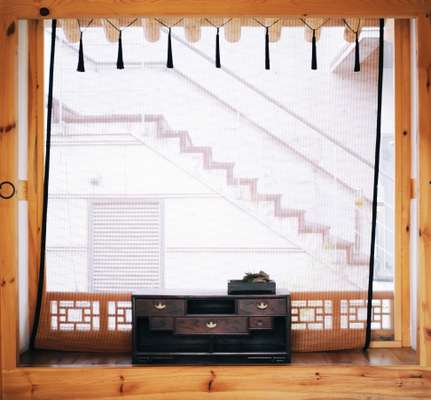 This progress left the design industry alienated from the country's past. "We're used to following the western style," says designer Jihoon Ha, who has been commissioned by the Arumjigi Foundation on multiple occasions to revise traditional Korean furniture. "Sometimes when I have meetings with clients I have to educate them about Korea's style."
After decades of peace and prosperity, however, people are investing in higher-quality design. As the industry reinvents itself, a contemporary South Korean style is starting to crystalise. And the Arumjigi Foundation is a key player in this transformation, guiding the design community to the past. "Our mission is based on our belief that tradition and modernity are inseparable," says Hong. "We try to find values in our traditions and bring them to everyday life. We would like to make the traditional relevant to the modern."
The foundation started with humble goals. Its first projects were cleaning up historical sites and redesigning the signage, which had become a mishmash of formats, typefaces and designs. Today Arumjigi operates with an annual budget of €1.5m (funded by donations from 40 prominent patrons and 450 foundation members) and it is responsible for some of the most exciting work coming out of the country. Award-winning designers such as swbk studio and Seung-Yong Song, fashion designer Jung Wook Jun and established architect Choi Wook have all been a part of Arumjigi's exhibitions. And, in the process, they've been made to push their explorations of Korean traditions even further.
From their headquarters overlooking the Gyeongbokgung Palace in the north of the city, the foundation's staff of 15 work on an annual exhibition of new designs, manage heritage sites and run a small shop. Their light-filled and spacious office, built in 2013, speaks as much about their outlook as it does about their success. A hanok (traditional house) is part of the programme space on the first floor, located across a stone-paved courtyard from a boardroom made from the same warm wood but minimalistically reinterpreted with bespoke furniture. "The type of beauty found in traditional architecture, clothing and crafts can hopefully offer huge inspiration to other cultures and future generations," says Hong.
Though its remit includes exploring cuisine (there's a kitchen and 12-seat restaurant on site), Arumjigi's most interesting work happens in the fields of design, architecture and fashion. Last year Arumjigi helped design and build a Korean-style classroom at the University of Pittsburgh, the 30th in the institution's series of national rooms in the Cathedral of Learning. The foundation commissioned Jihoon Ha to design the chairs for the elaborate 14th-century-inspired interior.
"Traditionally we didn't use chairs," says Ha, who redesigned his 2014 Naju chair for the commission. "We just have floor seating. We had to design a chair for modern Korea but we didn't have an original." Ha, who studied in Seoul and Copenhagen, is used to mixing western and Korean influences. He used the low soban table as inspiration to produce a simple and minimally embellished chair. Ha had previously updated the soban itself for an Arumjigi exhibition, a design that was acquired by London's Victoria & Albert Museum in 2012.
The foundation also aims to improve the global perception of Korean design. Mi-sun Jung is a fashion designer who has exhibited a modernised hanbok (traditional dress) at the Arumjigi Foundation. As much as she's a success at home, internationally she's experienced difficulty in presenting herself as a designer from a country without a design identity. In 2009, at a trade fair in Paris, "a buyer was about to place an order of my collection but left after hearing that the clothes were made in Korea. He thought I was Japanese."
Part of Arumjigi's challenge is to avoid fetishising the past. "In the early stage of our work, emphasis was put on the form of products," says Hong, who explains how objects were reproduced faithfully with no consideration for how current lifestyles might warrant a rethink. Now South Korean designers are finding ways of making traditional techniques relevant to modern lifestyles. "If tradition is to continue to develop, the physical appearance of objects must become meaningful to future generations," she says.
For a robust design culture to flourish, South Korea needs internationally successful hero designers to inspire others to follow in their footsteps, as well as a wealth of clients. The Arumjigi Foundation is setting an example by being both: a strong, collaborative consumer and a creator of original gold-standard work.
Arumjigi's mission depends on collaborating with the right talent: ambitious designers who set the standard in their field. We meet three.
Jung Wook Jun, clothing designer
Jung launched his brand, Juun J, in 2007. It incorporates flourishes of Korean heritage into expertly constructed, edgy unisex clothing (read: lots of black). He began his career as chief designer for Club Monaco; for Arumjigi he interpreted seonbi (literary scholar) clothing in 2013.
juunj.com
Choi Wook, architect
Choi's minimalist style has found fans across South Korea. He has built galleries and public buildings, such as the Hyundai Card Design Library, as well as some enviable homes. He contributed to a 2014 exhibition that saw architects rework traditional doors.
101architects.com
Daniel Jo, ceramicist
After spending 10 years studying Korean crafts, Jo opened his design studio in Seoul in 2008. For Arumjigi he displayed a simple white inflight tea set in 2012.
danieljo.com