Expo / A Coruña
Fabric of the city
A Coruña is home to retail giant Inditex (owner of Zara) and its alumni designers and manufacturers, who are busy reviving the region's textile and craft credentials. Together they've made this one of Spain's richest cities.
Perched on a peninsula that scratches the edge of the north Atlantic, A Coruña has given rise to stories of giants for eons. As any straight-faced Galician will tell you, this is where the almighty Hercules slew the giant tyrant Geryon and then buried his head under what would become the city's beloved lighthouse. This two-millennia-old tower has been a symbol of the city's founding fable for centuries but it's also served as a beacon of global outreach, guiding a steady flow of ships into its port. Now a very different behemoth – the multibillion-euro powerhouse of Inditex – is attracting waves of workers to the city, and young designers are flourishing in its wake.
The new titan is a glistening complex of concrete and glass on the city's outskirts. In the middle of the industrial satellite town of Arteixo, futuristic automated mowers cut the lawns while a white wind turbine generates power overhead. The central building, encircled by 10 textile factories, is Inditex's main stronghold. Sister brands – Massimo Dutti, Pull & Bear, Bershka, Stradivarius and Uterqüe – are spread across Galicia and Catalonia but Arteixo is the HQ for its strongest performer: Zara. The scale is awe-inspiring: more than 4,400 people, many of them dressed in fresh off-the-production-line designs, bustle down the long luminescent corridors. Another wide passage is straddled by a series of photo studios filled with photographers snapping models in clothes primed for simultaneous in-store and online launches. As if to emphasise the building's size, an electric tricycle zips by on its morning mail route.
Inditex is more at ease talking about productivity than personality, which means pictures by anyone outside its team of 10 full-time fashion photographers are strictly prohibited. The company has been opening its doors to more visitors recently but the guarded approach of its inner workings is emblematic of the overall strategy. Advertising and runway shows are eschewed for a more "customer-demand focused model" that pours millions into the upkeep of its retail outposts (€1.4bn in 2015) and acquiring new prime-positioned properties (330 shops were opened in 2015).
This heads-down approach seems to reflect the attitude of Inditex founder, owner and still-active 80-year-old chairman Amancio Ortega. Last year, after a few turbulent hours on the stock market that hit Bill Gates particularly hard, Ortega was briefly crowned the world's wealthiest man (he's been bumped down to second place since). In truth, his unabashed commitment to this corner of the world still confounds much of the country. While vested interests in Madrid and Barcelona may dismiss the decision as sentimental, the resolve to keep the heart of the business anchored here seems likely to endure. The remote location of his winning formula suggests that perhaps he just wants his staff to follow in the same lucrative footsteps.
Back inside Zara Woman, a 24,000 sq m space is dominated by a massive central desk where a team of country representatives are scanning a constant feed of sales data and talking directly to thousands of shops worldwide. Information about sales demands and trends is relayed directly to the design department, poised at the ready just a few metres away. Two thirds of manufacturing is based right next door; an intricate network of tunnels funnels fresh clothes directly into the central nerve centre where they are inspected, packed up and shipped out to 7,013 shops worldwide. The speedy system allows stock to be replenished within a mere 48 hours. The rest – mainly basics – are also redirected to HQ before being checked and flown out just as fast. The streamlined structure is fast, efficient and relentless. It fuelled a 15 per cent rise in profits last year and net sales totalled about €20bn; not bad for a former shirtmaker's delivery boy who had the simple dream of opening his own shop.
Outside, diggers are fashioning a large crater that, judging by its size, is set to double the size of the already hefty HQ. The onward expansion has made A Coruña an increasingly attractive destination for design graduates who are actively recruited from the world's best schools. This pulling power, and the fact that the average age at the company's headquarters is just 31, is also a huge driver of transformation in the city.
But beyond the obvious pull of the fast-fashion giant, a secondary body of designers and dressmakers is being nourished by this creative influx. On a decidedly slower-paced street in the city centre, Yolanda Estévez is explaining how an item of clothing made from rare Vicuña wool took five weeks to complete. Her brand Knitbrary, which she started in 2011 with Pedro Castellanos, came off the back of a career at Zara Home and Spanish brand Adolfo Dominguez. The knitwear venture is building an archive of different wool types and collaborates with artisans and seamstresses in Peru to create long-lasting clothes.
"We wanted to savour the art of process," says Estevez, who regularly travels to South America between stops at Pitti Uomo and Tranoï in Paris. "The Vicuña is an endangered Andean camélido; each one produces just 200g of wool every two years," she adds, inviting us to caress the smoother-than-cashmere fibres of a pullover. The slowly spun yarn is a far cry from the high-octane turnarounds of fast fashion. "Sometimes we produce just two of the same design and the imperfection inherent in rare wools means no piece is identical." Knitbrary's bespoke model, which allows clients to choose wool from a catalogue and assign it to a particular design, has seen the brand's production grow from an initial 150 garments to more than 1,000 this year. The brand is now sold in 15 countries, including Japan, South Korea and Sweden. "We prefer to make each piece as a-seasonal as possible," says Castellanos. "We want people to be able to enjoy them for a lifetime."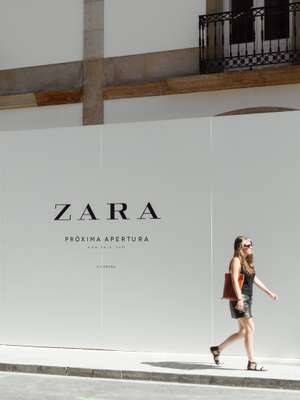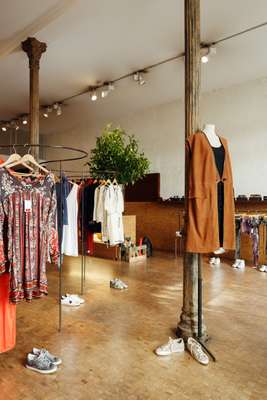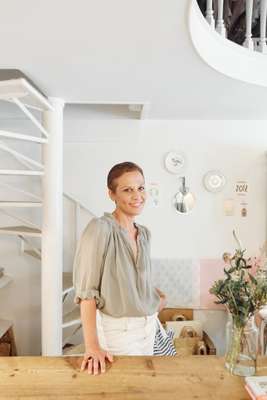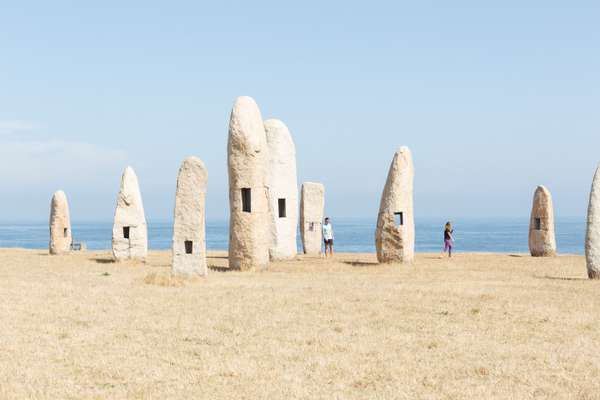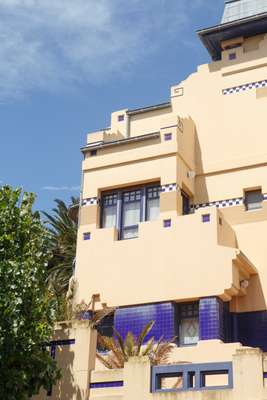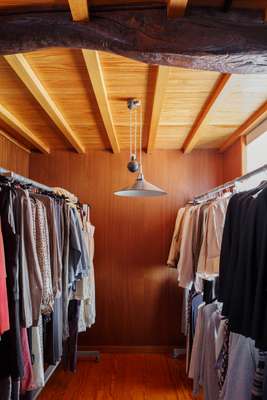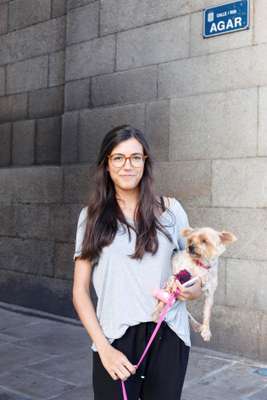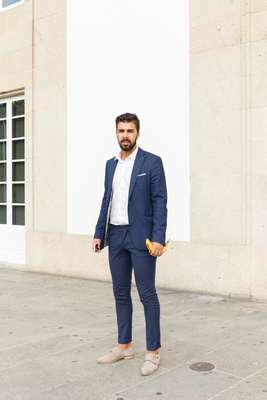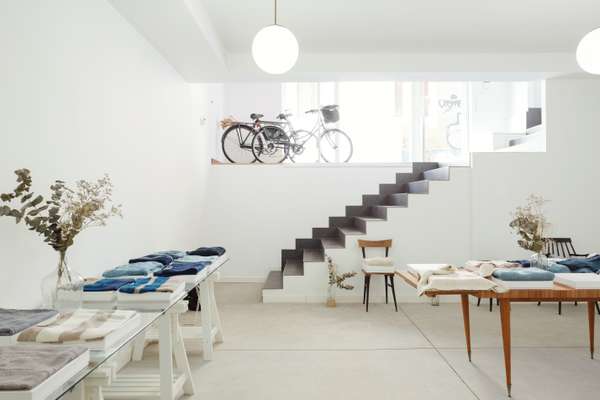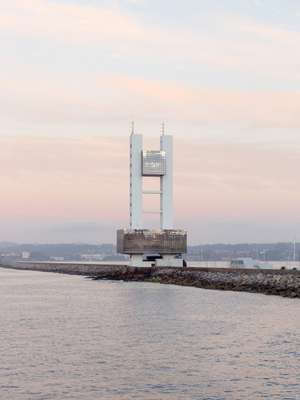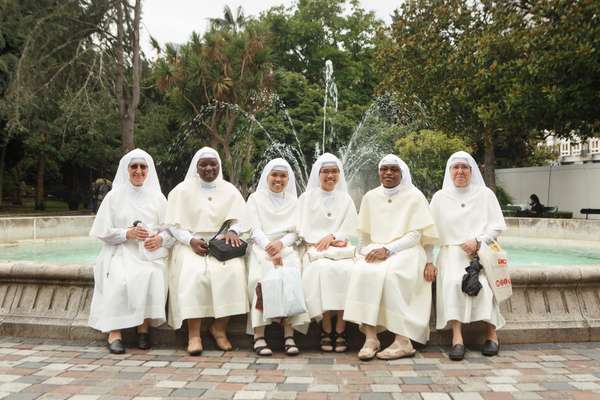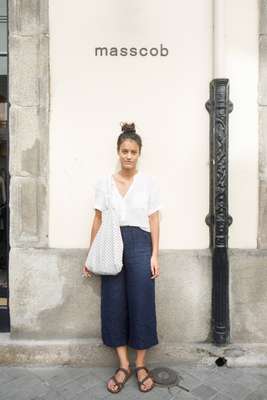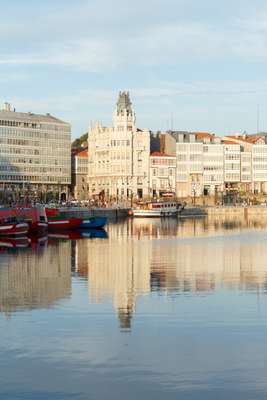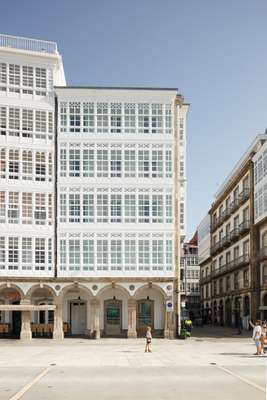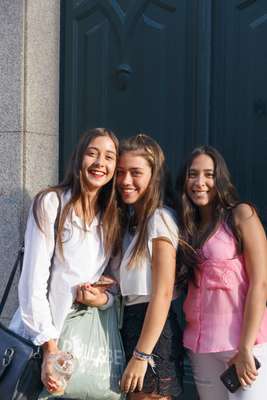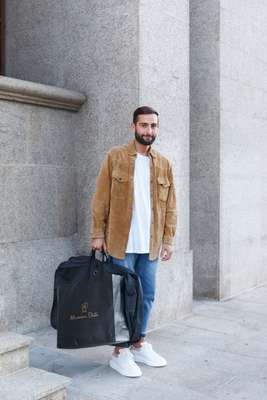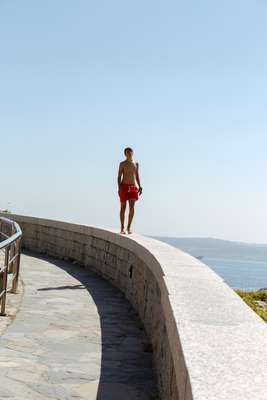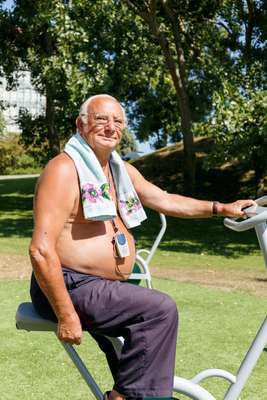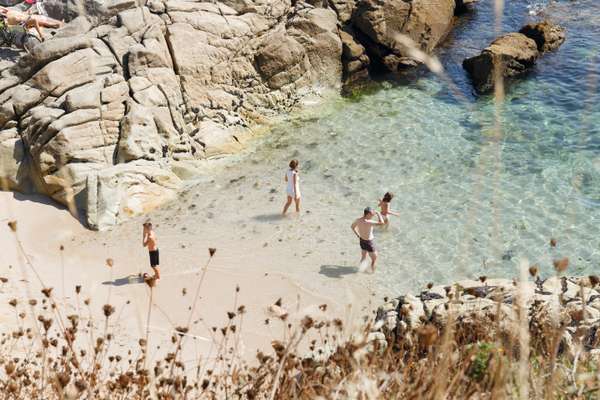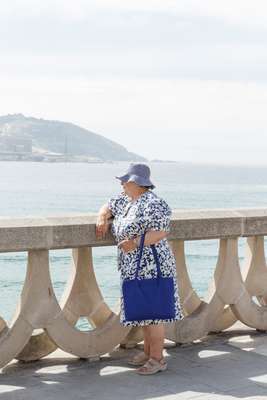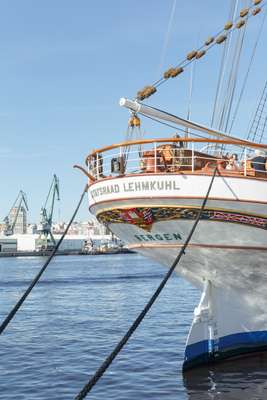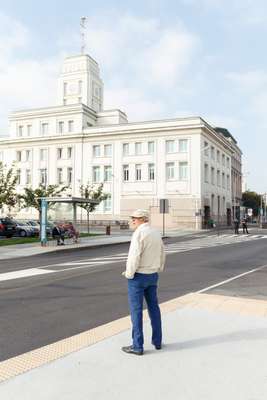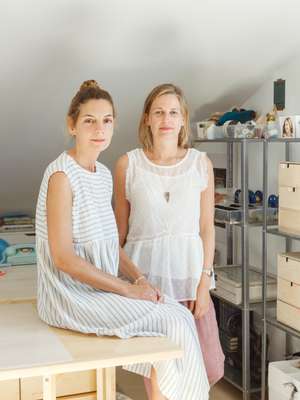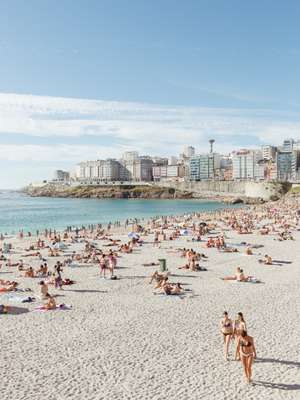 A few blocks away, inside A Coruña's popular multi-brand shop Mixing, another member of the Inditex alumni is helping a customer to select an engagement ring. Following 18 months as an accessory designer at Zara, Cristina Sánchez branched out on her own with fine-jewellery brand Sansoeurs. "It was like attending an enormous fashion university," says the cheerful Coroñesa native, adding that working on specially commissioned pieces with gold and diamonds makes for a much more considered process. Her success continues to astound the region's dwindling sector of jewellery setters. "I'm not waiting for customers to happen upon my brand," she says. "I'm targeting Tokyo, Taiwan and Beirut with an online sales model."
In a repurposed stone cottage in the outlying town of Guisamo, Leticia Garnelo is similarly upbeat about the inescapable influence of Inditex. "They demand such high standards from their suppliers and this filters into the rest of the food chain," she says. Her women's brand Poe was born in 2009 after her mother and grandmother encouraged her to try her hand at fashion. Sold in seven countries – including Japan, France and the US – every item is manufactured in Galicia and she recently cut the ribbon on the brand's first flagship on A Coruña's retail strip Rúa Rosalía de Castro. "I want to know where my clothes are made but also who makes them," she says. "I need to be flexible but I want to play a part in the ongoing recovery of our textile sector."
"This is a city of 250,000 inhabitants but the past 10 years have brought more brands, multi-brand retailers and even bars and cafés that are concerned with aesthetics," says Adriana Pardo López, who left Pull & Bear to focus on a furniture project called Wood Feelings with Yago Méndez. Using responsibly forested Galician woods for their collection of tables and cabinets, the duo spent their recent summer break revamping their small showroom. "This is a different city now," says Pardo López. "The flow of creativity into the city has upped the appreciation for design." Marta Valdés and Beatríz Faya, founders of jewellery brand Emebe, are also beaming examples of this change; they are already thinking about a clothing range. "A lot of the city's young brands are achieving success," says Faya.
Emboldened by a secure position on Spain's fashion map and united by their newfound confidence, A Coruña's stream of young fashionistas are rejuvenating their region's industrial fabric, one stitch at a time.
---
Victoria: A glut of modern restaurants has emerged to cater to more cosmopolitan crowds in recent years. Victoria, a Basque-flavoured restaurant on a busy central street provides pintxos, delicious seafood and a classically designed interior.
23 Rúa Olmos
---
drink:  Central Park: For a drink with the locals, pull up a chair on the terrace of corner-set bar Central Park and watch the foot traffic glide through Plaza Vigo.
centralparkcoruna.es
La Urbana Bar: Another corner bar – here the fashionable crowds and festivities often spill out onto the adjoining plaza but you'll have to stay inside if you want to watch the live music.
10 Rúa Pastoriza
Le Tavernier: With a view onto the Marina, appropriately dimmed lights and stiff gin and tonics, this new bar attracts plenty of late-night revellers. Be warned: last drinks are at 03.30.
8 Avenida de la Marina
---
NH Atlántico: A lack of charming boutique hotels means a stay in A Coruña's biggest chain is the most reliable bet. Towering in front of the Méndez Núñez gardens and a two-minute walk from the recently revamped marina, the perfectly placed 199-room NH Atlántico is an icon in its own right.
nh-hotels.com/nh-atlantico
---
Mixing: This chic women's boutique on popular retail strip Rúa Picavia houses mainly international brands but also devotes a corner to Cristina Sánchez's jewellery brand Sanseours.
mixing.es
Nely Belula: Small retail was dealt a huge blow when Spain's biggest shopping mall – a €450m behemoth – was unveiled on A Coruña's outskirts in 2011. Fortunately small emporium Nely Belula bucked the trend.
Masscob: Another home-grown success story, chic women's brand Masscob has a sizeable clutch of international stockists but its flagship on Rúa Picavia is where it all began.
masscob.com
Sargadelos: This family-run porcelain factory has been honing its craft in neighbouring town Lugo since 1806. Its A Coruña flagship – filled with ornate crockery and eccentric figurines – is a mandatory pit-stop.
sargadelos.com
Dandelion: Cristina Pardo opened her quaint children's clothing boutique after a 13-year career at Inditex. The racks are lined with French, Belgian and South Korean brands but look closely and you'll spot accessories from Coroñes jewellery designers Emebe.
8 Rúa Marcial de Adalid
---
El Playa Club: This beachside discoteca opened back in 1957 and has been staging concerts, dance parties and dizzying nights out ever since. A mix of good music, vistas onto the Bahía de Orzán, and a motley crowd has been the key to longevity.
playaclub.club
---
Playa Perbes: A short drive from the busier beaches of the city centre, this stretch of white sand is dotted with Galician greenery.
---
Menhirs for Peace: Protruding a few paces from the iconic Tower of Hercules, this collection of Manolo Paz's granite sculptures represent family and the future.
---
The airport is a hub for Vueling (with regular flights from London, Madrid and Barcelona), with tap Portugal flying from Lisbon. A train from Madrid takes six hours or you could brave the Galician seas and charter a vessel into the harbour.