Stick a fork in it / Global
Food
Briefing
We tuck into a toothsome Peruvian menu, sip cracking cocktails in a subterranean bar in Sydney and kick back on a beach in Ibiza with a bunch of Aussies. Still feeling peckish? Head to Copenhagen for dumplings galore.
Silver Lake and Echo Park may be modish but West Hollywood is creeping back to centre stage with its food offering. Norah opened earlier this year to much fanfare and the hype around the airy high-ceilinged space on Santa Monica Boulevard is well justified. The food changes from week to week but look out for the uni-butter poached prawns (uni is Japanese for sea urchin) and cauliflower-popcorn dishes.
Chef Marcel Vigneron prowled into West Hollywood in 2016 with his debut restaurant Wolf. With a similarly fresh Californian feel to its ingredients, the restaurant's slightly flashy decor belies honest dishes that are served without pomp. The cod with burnt-carrot broth and crispy potatoes lead the pack. For something more European, we'd suggest retiring to the Palihouse Hotel, specifically to the alfresco courtyard of its newly renovated restaurant Mardi. Former Cadet chef Kris Tominaga's chicken, lamb and pork dishes are big enough to feed an army.
---
Three Angeleno standouts:
01
Norah
The squash and burrata with walnut purée, date caramel and crisp quinoa is exquisite.
norahrestaurant.com
02
Wolf
Marcel Vigneron's lamb rack is another apt choice from the talented chef's repertoire. That said, we can't see past the crispy potatoes.
wolfdiningla.com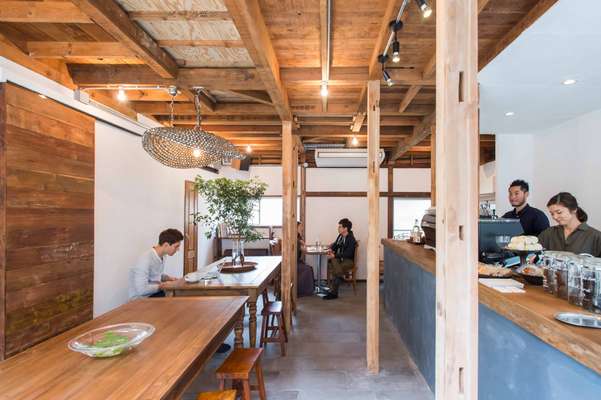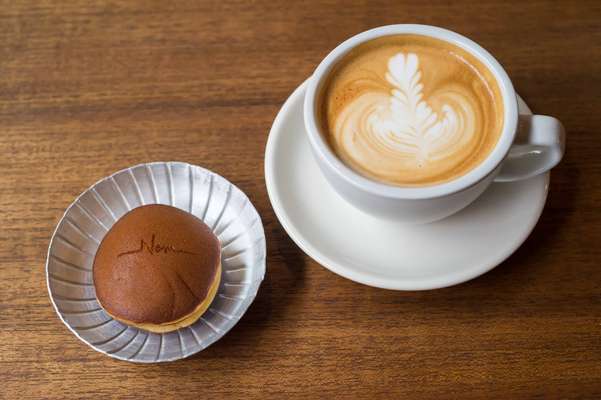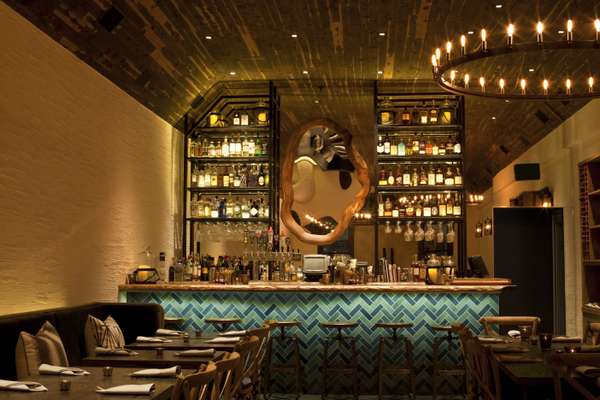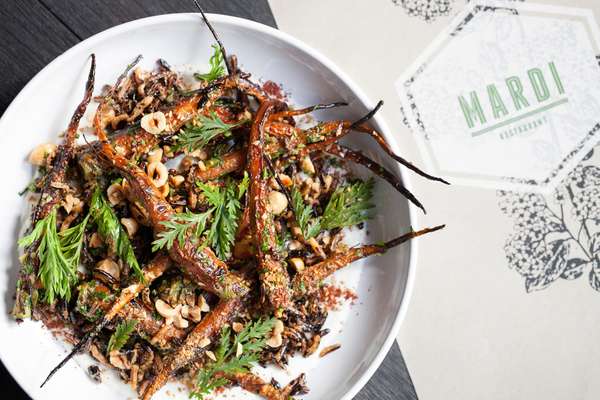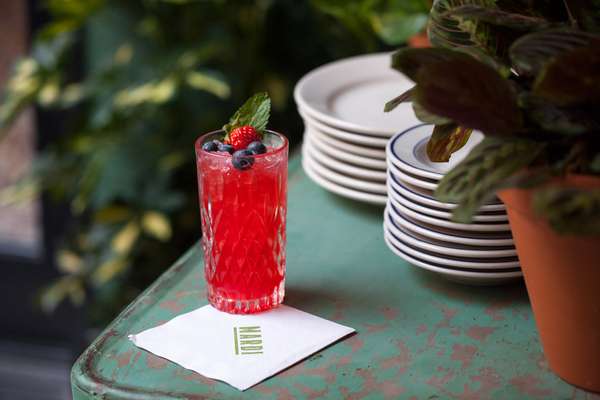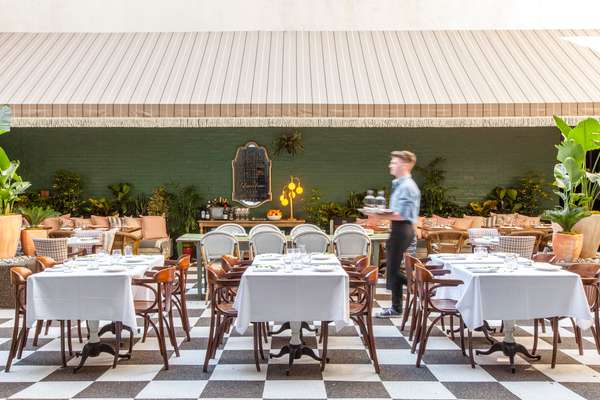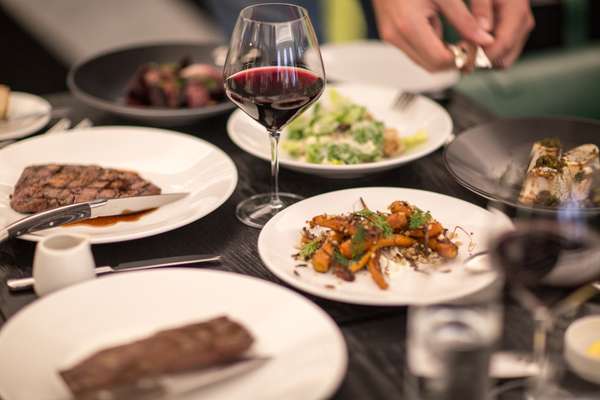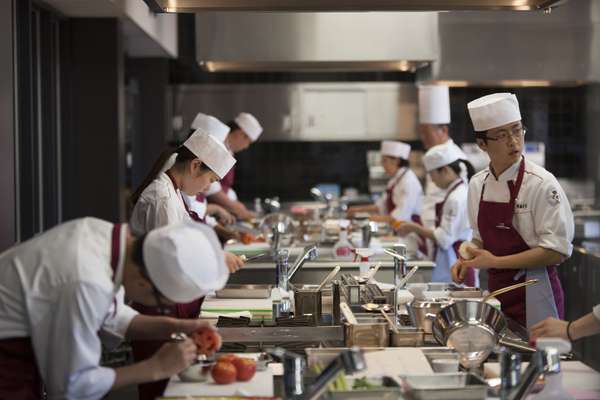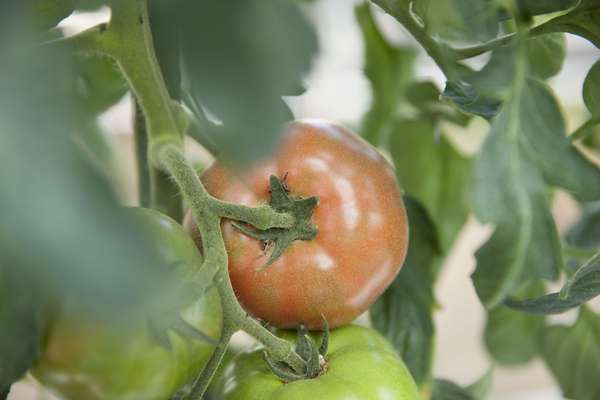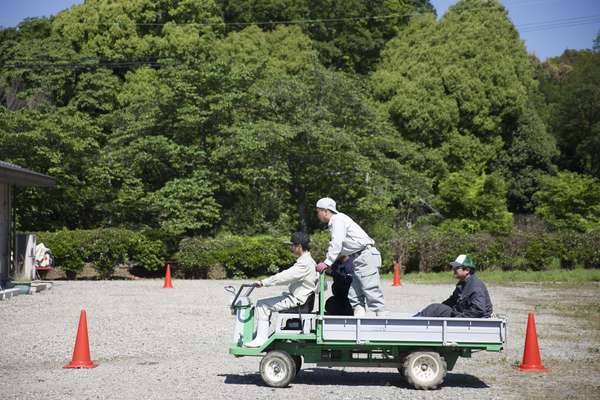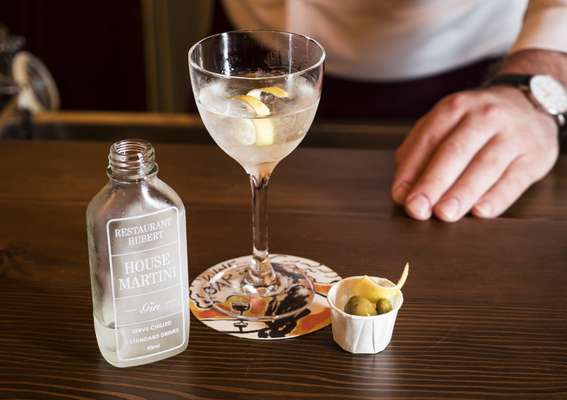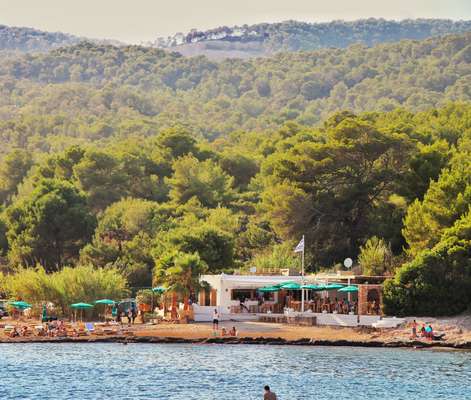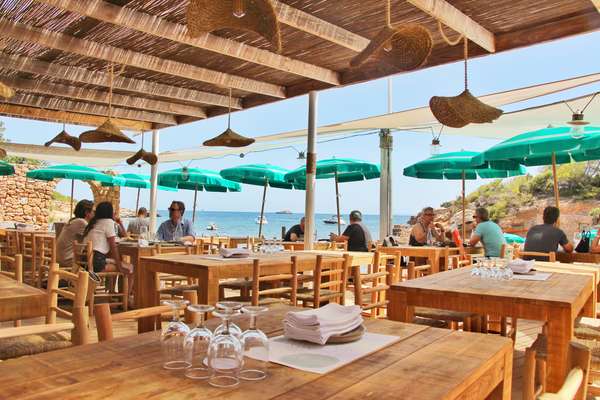 03
Mardi
"Bub and Grandma's" charred toast with smoked olive butter is a great appetiser before a meaty main.
mardirestaurant.com
---
Nem Coffee & Espresso
Tokyo
Set back in Tokyo's Hiroo neighbourhood is a new café dreamt up by wife-and-husband team Akiyo and Takumi Watanabe. Takumi, who used to work in Hiroo, knew of the area's lack of independent cafés and set about finding the right property to rectify it. The couple designed the interior themselves (including finding a four-metre-long antique Burmese-teak countertop) and renovated the 50-year-old former home into a café within a few months of securing it. It sells coffee using beans from Tokyo's Nozy Coffee and Nakamura Coffee Roasters in Niigata and also makes simple snacks such as sandwiches, as well as a refreshing apple-and-ginger soda.
nem-coffee.com
Q&A
Tem Hansen
Co-founder and director of Gao
Copenhagen
Opened this summer, Gao now turns out more than 1,000 dumplings every day. We quiz the co-founder on his wanton desire to bring a Scandinavian flair to this eastern staple.
How did this come about?
The idea came three years ago when I was living in Hong Kong. My business partner Tim Ho and I were having dumplings on the backstreet of Sheung Wan and said, "Why can't we get this in Copenhagen?"
What about the food?
Tim and I had a strong concept but we had no experience in food. We partnered with brothers Caleb and Josh Ng from Twins Kitchen who run Common Ground in Hong Kong. Caleb came to Copenhagen to train the staff.
Describe the space.
We referenced the colours found in public spaces in Hong Kong. It's relatively small with 20 seats inside and 30 outside. The main idea is that it is convenient for takeaway customers.
What was your goal?
We wanted to make the dumplings accessible and serve them at a decent price. Chinese food is not just deep-fried or sweet and sour. We wanted to show something different.
gaodumpling.com
Nara Agriculture and Food International College
Nara
Until recently Japan's former capital Nara wasn't on the nation's culinary map. Nara prefecture has few restaurants and all too many source their ingredients from neighbouring Kyoto and Osaka. This all may be about to change with the opening of Nara Agriculture and Food International College. The project has been four years in the making and cost ¥6bn (€53m). The new college teamed up with Tsuji Culinary Institute and Tokyo hospitality group Hiramatsu to open an on-campus inn where future farmers and chefs learn to create culinary delights. "It's not enough to grow great produce; we have to be engaged with the whole industry, including restaurants and consumers," says vice principal Minoru Hara.
+81 744 469 700
---
When it comes to Sydney's hospitality scene there are few players expanding faster than Urban Purveyor Group (UPG). The company owns some 20 restaurants in the city, from German-themed beer halls to busy sushi bars.
Its CEO Thomas Pash isn't content with stopping there though; he's determined to grow the brand's presence in Melbourne. UPG has recently opened The Albert, a welcoming entertainment complex near the parliament building. It has two restaurants: The Cut, which specialises in prime Australian beef steak, and Fratelli Fresh, which serves homely Italian classics. It is already a hit with the lunch crowd and those who appreciate a decent risotto.
urbanpurveyor.com
---
Located in the heart of the bohemian barrio of Barranco, Molle was opened this spring by chef Matías Cilloniz. Luckily the Peruvian cuisine doesn't stop at ceviche. Instead the menu changes weekly and depends on what Cilloniz finds on his trips to the farmers' market. The laidback spot is decked out in florid floor tiles, hanging pendants and dark-wood counters, and there is an airy courtyard-skylight festooned with leafy vines. Plump for the grilled octopus with roasted red cabbage and Andean-tuber purée, or the lip-smacking eight-tomato salad. "It's pure product," says Cilloniz of the food. "I just combine some flavours together and then they turn into something amazing."
+51 1489 5459
---
People have long ambled down the pine-forested road towards S'Estanyol for the small cove's crystal-clear water but this summer saw a surprising new element on the shoreline. An ageing beach bar has been taken over by a group of Australians (and a South African) who, after giving it a gentle polish, have transformed it into a fully fledged Mediterranean kitchen. Chef Karen Martini has focused on island-sourced ingredients, adding plenty of cheekiness along the way. Italian fregola is mixed with mussels and saffron, cured sirvia is served with seaweed and sheep's milk cuajada (milk curd) comes with toffee lemon. Their Australian credentials of mastering good food down by the beach translate perfectly to this miniature bay on the Med.
---
Anton Forte and Jason Scott, the duo behind Sydney favourites The Baxter Inn, Shady Pines Saloon and Frankie's, have taken a Gallic turn with their newest nightspot. The atmospheric wood-panelled subterranean bar is manned by cheery staff mixing strong cocktails. The adjoining dining room, with its red velvet-curtained stage and grand piano, serves classic French fare including duck rillettes and chicken fricassee, and an indulgent crème caramel.
restauranthubert.com
Tune in to The Menu (Friday 19.00 UK time)
Every Friday on The Menu, Monocle 24 listeners are served a platter of cutting-edge chefs, exciting restaurants, bartenders with new ideas and the latest food trends from Helsinki to Hong Kong, Sydney to São Paulo. Sounds tasty.