Inventory / Global
Inventory N°97
The leaves may be falling but this comely autumnal roster has risen to the occasion. Here we present a smart selection with which to kit out your cupboards, cabinets and countertops.
Combining the functions of a hand-mixer, stick-whisk and dough-kneader in a single tool, this beauty from Swiss kitchen-appliance specialist Turmix has adaptable speeds for gentle as well as brisk blending. The steel mixers and matte handle make it a joy to behold but its most thoughtful design feature is its stable four-legged base.
turmix.com
---
Named after a French corruption of usquebaugh (a 17th-century precursor to whiskey), Escubac from east London-based Sweetdram is a modern twist on an old spirit. The new blend includes 14 spices, such as nutmeg and cinnamon, and is sweetened by raisins and vanilla in lieu of sugar. While the formula is fashioned in London, distilling takes place at the 200-year-old Combier distillery in Saumur, western France.
sweetdram.com
---
3.
Headphones
Bowers & Wilkins
It's been five decades since John Bowers and Peter Hayward started their electronics shop in Worthing on the UK's south coast; these fetching P9 Signature headphones are a fitting way to celebrate the company's golden anniversary. The Saffiano-leather trim, memory foam ear-pads and sturdy forged-aluminium frame make them look as good as they sound.
bowers-wilkins.co.uk
---
"We dream together, we design together," says Tal Hadar, who set up Tel Aviv design studio Yahalomis with partner Roy Yahalomi in 2014. The pair create playful pieces influenced as much by Hadar's background in animation as by Yahalomi's in industrial design. These pastel-hued vases use the brand's custom colour pigments.
yahalomis.com
---
"Initially we had an aversion to how ugly plastic toys were," says Jeanne Bardin of the idea behind her wooden building blocks. "We discovered things about this industry that made us quite angry. It is full of middlemen, gatekeepers and monopolies, and safety is not always a priority. We've made our company completely transparent to be able to show people that there is an alternative and hold ourselves to account." The Japanese-made shapes are consistent with the Montessori method of education and come with a natty velvet carry case.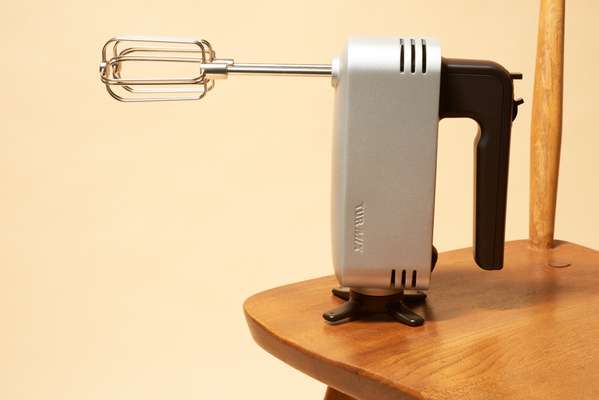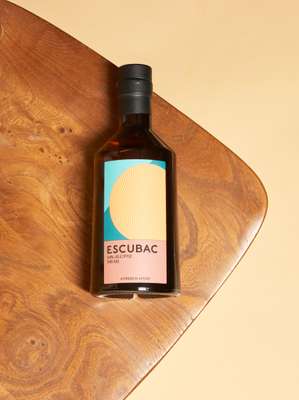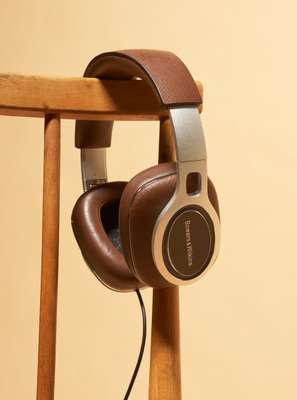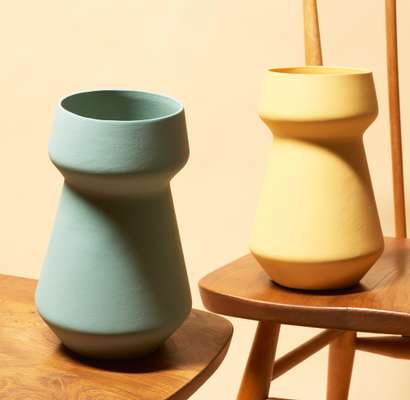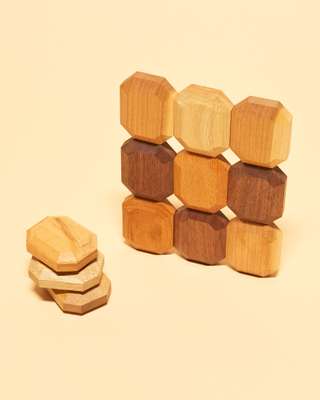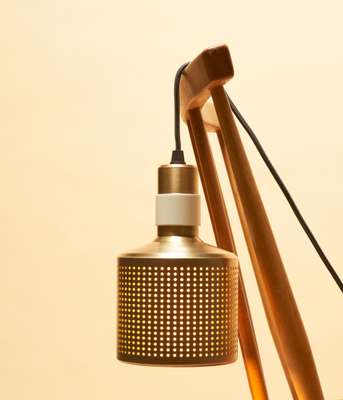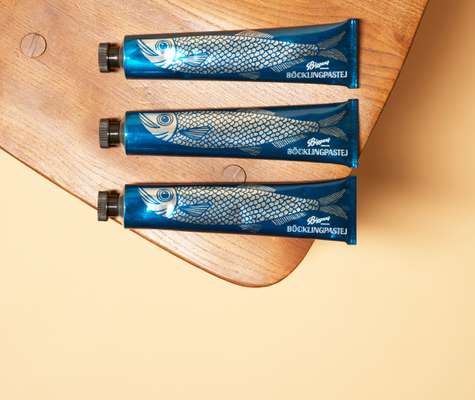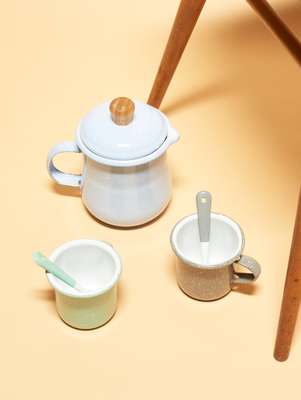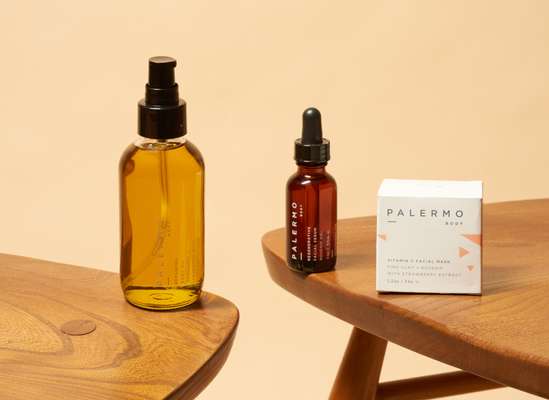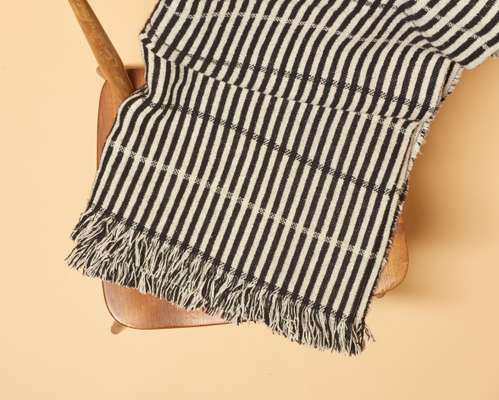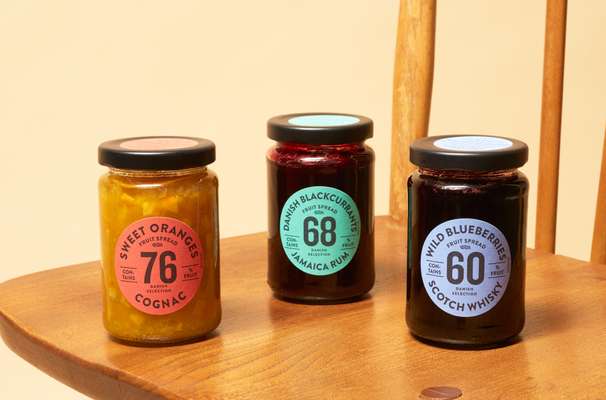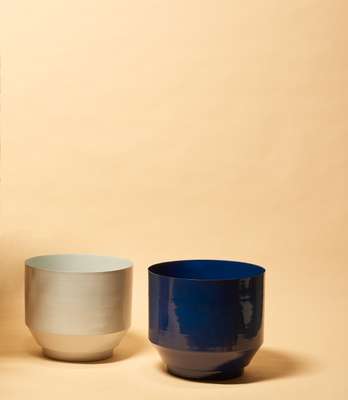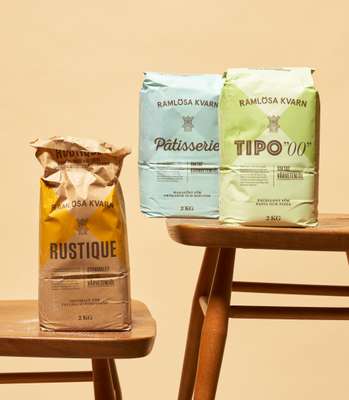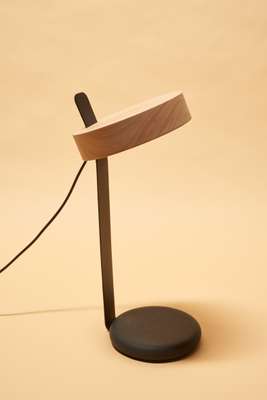 For its fourth collection, Bert Frank built on its love affair with brass to create this pretty pendant. Like the rest of the range, the Riddle Pendant is made in the UK by a team of metalworkers. The craftsmen cut the lamp from a single brass casting to create a shade that's inlaid with silk in order to cast a softer light. The Riddle is bright enough to illuminate a bedside table but the firm's bespoke service is always on hand to create one-off pieces to suit any space.
bertfrank.co.uk
---
Since 1952 this family firm has made all manner of condiments – be it herb butter or a creamy béarnaise – all from its factory in Huddinge, central Sweden. This nattily packaged böcklingpastej (smoked herring paste) remains its signature: in continuous production for the past half century, it has now been given a smart branding refresh by Södermalm-based design trio Bedow.
biggans.se; bedow.se
---
Wine is to France as soju (literally meaning "burning liquor") is to South Korea. Since 2003, however, Hwayo has turned the spirit's fearsome reputation into a subtle and quaffable favourite. The water that forms the base of the spirit is extracted from 150 metres underground and the organic rice is fermented for a year in ceramic containers with a technique known as ongi ageing. The factory in Kyunggi turns out the spirit in two strengths: 50 per cent and a more stringent 82 per cent proof. The regional treat is now available in Europe and the US.
hwayo.com
---
Made from enamel, this brightly coloured collection of plates, cups, bowls, spoons and pots is made in Colombia. "Our brand aims to recover and preserve materials, such as enamel, that have been traditionally used in the homes and kitchens of our mothers and grandmothers. Enamel conjures up memories," says 25-year-old Margarita Salcedo, who launched the Bogotá-based business with two other young Colombians in 2014. The pieces are oven and stove safe.
criolla.com.co
---
10.
Bodycare products
Palermo Body
It was from her grandmother that New York-based Jessica Morelli learnt how to use natural ingredients as skincare remedies. Named in honour of her grandmother's birthplace, the handsomely packaged products have something of the Sicilian capital's charm about them. All of the oils, scrubs and serums that Morelli has been creating since 2008 have been manufactured in Brooklyn using only ethically sourced ingredients.
palermo-body.myshopify.com
---
11.
Wool throw
Jane Eastwood
After more than 20 years of working for bigger brands, Jane Eastwood launched her own collection in 2014. Woven in a small mill in the north of England, the collection of throws was born from the designer's obsession with contrast and simplicity. "I like the structure of using two opposites," she says. The double-weave pieces are manufactured from white silk yarns and black wool yarns that are spun in West Yorkshire.
---
Sweet orange infused with cognac; blackcurrant with Jamaican rum; and blueberry with Scotch whisky: they may sound a bit boozy but we assure you that Danish Selection's tipsy preserves are breakfast-friendly. Copenhagen-based studio Kontrapunkt borrowed from beer-tap and spirit-bottle typography for a look that strays from the usual white-sticker-with-red-berry standard. There is plenty of fruit content and all products – made on the island of Zealand, just outside Copenhagen – will keep for 12 months.
danishselection.com
---
Design duo Andrew Deming and Rachel Gant met in art school in San Francisco and now create industrial-themed home and garden goodies from their base in St Augustine, Florida. These planters are hand-spun from a single sheet of metal and have a durable glossy powder-finish to protect plants from the elements. The pots come in three bold hues and are designed with an in-built reservoir at the base to keep plants watered but never waterlogged.
yielddesign.co
---
From crunchy baguettes to fluffy buns, family-owned mill Ramlösa Kvarn has the right flour to match every baking pursuit. For the past 43 years the company has ground wheat farmed on the outskirts of Helsingborg, southern Sweden. The spirits of amateur bakers were raised this year when these five new flours debuted. Now on the shelves of grocery shops across Sweden, expect to see them in stock throughout Finland soon too.
ramlosakvarn.se
---
This wooden lamp took a year and a half to complete and takes its design cues from the art of magewappa (Japanese wood-craft). The Bangalore-based designer Saif Faisal wanted to create a light with a detachable lantern and clean shape, and went about painstakingly researching wood with subtle grains in order to form the diffuser. Instead of using a magnet or catch-mechanism to hold the head in place, Faisal used gravity to help the shade sit snugly on the curved metal frame.
saif-faisal.com