Report / Jämtland
Made to last
We brave the great outdoors to meet the Swedish business owners who have made the most of the north's inclement weather to create sturdy, tried-and-tested outdoor products.
Up in the mountains of Jämtland in central Sweden there is only one thing you need to know about the weather: it changes. Fast. Few know this better than Bo Hilleberg, a forester who has designed his own tents since the 1970s, when he decided to found his eponymous company, having seen nothing on the market that did what he wanted. Hilleberg tents were the first to be made with connected inner and outer sections that can be pitched simultaneously, a method that has since set a global benchmark.
Picking his way across a mossy stream high above Gräftåvallen, a pinprick of a village in the Swedish wilderness, he pauses and points at a small peak. "I remember when we were testing the Nallo tent, we brought it up here to the top because it is exposed to the wind in every direction."
Jämtland boasts mountains, lakes, endless forests and some of the most stunning landscapes in Scandinavia. Although it accounts for 12 per cent of the country's total surface area, the province's 126,000 inhabitants make up just 1.3 per cent of Sweden's population. Unsurprisingly then, the region's economy revolves around nature, with forestry, tourism and agriculture keeping most citizens busy. There are also a handful of companies that have turned the region's wild, frosty conditions and isolation into assets for their hardy outdoor products.
Hilleberg tents are developed in the company's headquarters just outside the regional capital of Östersund but made in a factory in Estonia. Hilleberg opened this facility in 1997 when demand grew too big for Renate, his wife and former chief seamstress. Nonetheless it is still a family-run company; in January, Hilleberg's daughter Petra took over as chief executive, allowing him to continue focusing on design and product development.
The secret to the company's success over the past four decades is that it has not tried to grow at a blistering pace. With sales last year at a healthy €9m worldwide, Hilleberg feels no need to diversify. "As long as we grow at 5 or 6 per cent a year, we are not going to make something else," he says. "We are big enough."
Much the same could be said of Trangia, the camping-equipment specialist that calls a village of just 350 people home. "Trangia is based in Trångsviken because my grandfather was from here; it's as simple as that," says chief executive Bengt Jonsson, who at 66 is the third generation of his family to run the firm.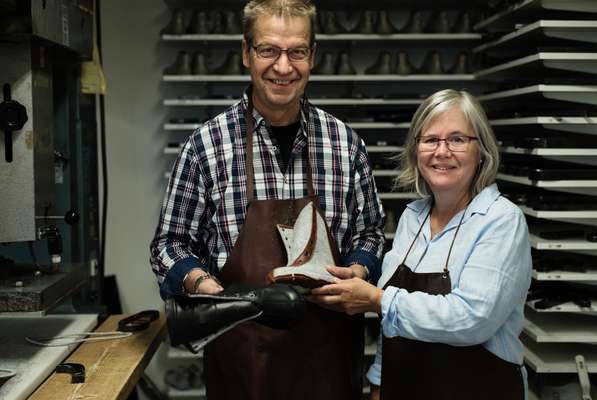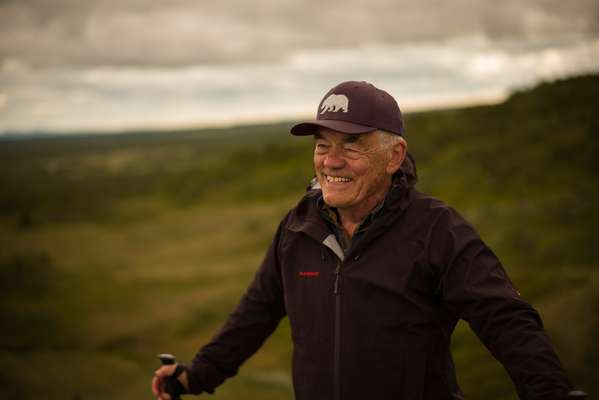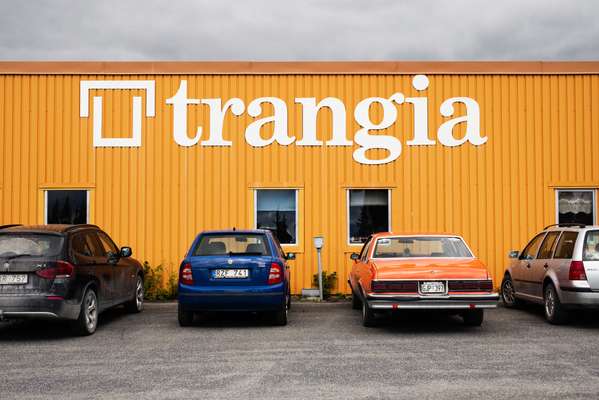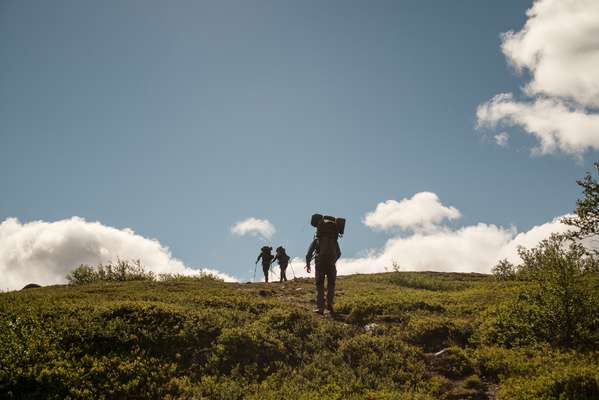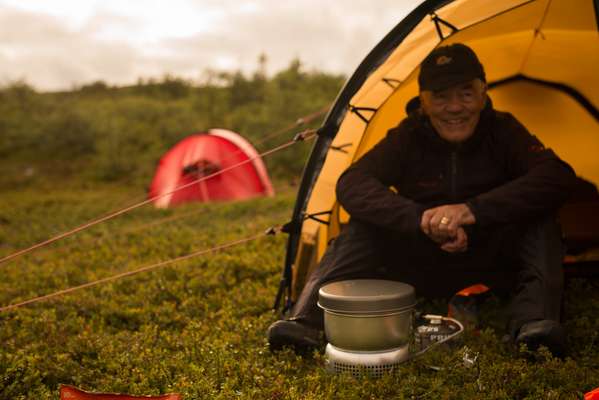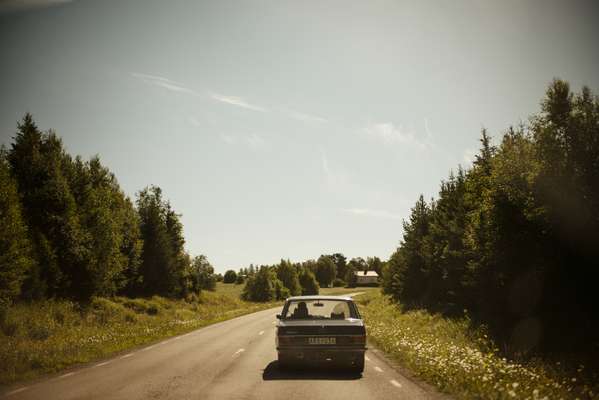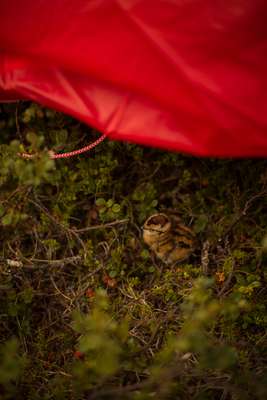 Trangia marked its 90th anniversary last year in characteristically understated fashion with a red version of its trademarked aluminium pans, which were developed in the 1930s as Swedes started camping for fun. John Jonsson, Bengt's grandfather, initially made standard pots and pans but switched to ones for outdoor use within a decade. "I've grown up with it," says Bengt. "The factory was 50 yards from my house and I went there as soon as I could walk because that was the way to see my father."
Inside the factory, which churns out 400 stackable "stove systems" every day, 20 employees are packing the last orders to be shipped before the summer shutdown. (By law every Swedish business must offer its workers four weeks off during June, July or August.) Staff are fiercely loyal: Jan Bergman, who is assembling mess tins, has worked for Trangia for 45 years.
Beyond adding some new machinery, Bengt says little has changed since the company moved a few hundred metres up the hill 40 years ago. On one side of the factory a metal arm pumps up and down, pressing discs of Hungarian aluminium into the stove's upper windshield. Round the corner the air pings as endless simmer rings fall into a cardboard box.
Bengt thinks keeping production in Trångsviken increases the stove's cachet, particularly in Asia, where sales are booming. "It's an advantage if it doesn't say 'Made in China'. They like that we have better quality." Demand for Trangia's cuboid mess tins has really spiked in Japan, almost inexplicably so. "We will deliver 8,000 to Japan in August. Even our distributor there doesn't know what they're using them for," says Bengt.
Asked if he would like Trangia – one of the best-known specialist camping brands in the world – to be bigger, he is unequivocal. "No, this is enough. If it is bigger you can't keep an overview of it yourself." Most exports go to the UK but Trangia, which made €1.15m in pre-tax profits on sales of almost €4.5m last year, has customers from Australia to the US. The stoves are even used by the military, including the German and Finnish armies.
Woolpower, a clothing manufacturer a 35-minute drive east of Trångsviken, has even more direct ties to the military. Established in 1972 to develop cold-weather garments for the Swedish army, it is one of the biggest employers in a region where businesses with fewer than 50 workers dominate. About 120 people work three shifts in the factory on the outskirts of Östersund to keep some 120 machines spinning, knitting and sewing around the clock. Woolpower is renowned for its distinctive fabric, which is two thirds merino wool (imported from Argentina) and one third synthetic fibres, and knitted so the inside has smooth terry loops to trap air and keep bodies warm.
"It is three times more expensive to employ people here compared to the Baltics and 30 times more expensive than in Bangladesh," says chief executive Linus Flodin. "But we would be nothing without everybody here." A label on each garment tells you who sewed it. When we visit, Lisa-Lotte Rundström is attaching collars and cuffs before sewing in her name tag. The brand's wage bill meant Woolpower reported pre-tax profits of just €700,000 on sales of more than €7m last year.
Although the company, which is owned by Stockholm-based brothers Daniel and Adam Brånby, relies on its undergarments business, it does add new lines, most recently slippers. And unlike many other businesses across Jämtland, Woolpower – which exports to 20 countries – is hungry to expand. As Eva Arnlund, export sales manager, notes: "This production facility could double."
Size is no indication of ambition, however. Winter Life, a boutique boot-maker buried in the hamlet of Kallsta, might be small but its owners, Agneta and Bengt Rådman, are dreaming big. A sign dangles from the door of a former chicken farm: "Skofabrik" or shoe factory. Inside, the husband-and-wife team are continuing a tradition started by Agneta's father, Jonas Lundhags, who built his own shoe-making business in nearby Järpen in 1932.
Agneta remembers Jonas, then in his eighties, picking up some scraps in the Lundhags factory and designing a lightweight lace-up boot. She still has that first model: "He taught me and I taught Bengt." The designs are straight out of Swedish history books: the lightweight woollen felt has kept Jämtlanders' feet warm through the centuries; one of the knitted patterns comes from a sock on display in the regional museum and the leather is Swedish elk (albeit via a Finnish processing factory). Between them they make about 1,200 pairs in the six months they focus on the business but Agneta thinks they could manage up to 5,000 pairs with a couple of employees, starting with her son Billy.
The Rådmans, who also make leather goods such as aprons and mittens, want to get more technical. With help from Peak Innovation, a company that supports more than 200 outdoor-gear firms across Scandinavia, they will test their boots in the research laboratories at Östersund's Mid Sweden University to find out the minimum temperatures they can withstand.
Like its bigger peers, Winter Life has everything it needs to grow on its doorstep (bar customers). But with the same strong story as companies such as Trangia – tradition, covetable designs and admirable ethics sewn into its soles – its sales, which doubled in the past 24 months to a still-modest €150,000, look set to soar. Jämtland might be a unique region but the businesses it has spawned should inspire any firm to make the most of its circumstances.
Back in the mountains, Bo Hilleberg is demonstrating the value of good design. Ignoring the breeze he erects his tent in minutes before settling down to boil water on a Trangia stove. He even has an old pair of Winter Life boots, although they have yet to come out of the cupboard. They all do the job perfectly, prompting some advice from Bo to anyone keen to emulate his success: "Stick to what you set out to do and remember, it's good to start out as an amateur because then you don't know how difficult something is."
SEK42.7bn (€4.5bn) was the Gross Regional Domestic Product in 2014, up from SEK27.9bn (€3bn) in 2000 but still making it Sweden's second-poorest region after Gotland.
4,700 people are employed in tourism, which generates an annual turnover of about SEK4bn (€421m). About 10 per cent of the population make their living from agriculture.
50 businesses of the region's 7,000 companies employ more than 50 people.
126,000 people live in Jämtland, with half in regional capital Östersund.
1,797 metres is the height of Helags, the highest mountain peak.
Minus 30C is the coldest temperature in January while in July expect temperatures of 13C.
23.16 is when the sun sets on the longest day at the end of June. It rises again at 01.50.
17,000 is the approximate number of lakes in Jämtland, including Lake Storsjön, which is the fifth largest in the country.