Travel edits / Global
Make your move
The hoteliers and designers behind our pick of the bunch this month took the plunge – and now it's your turn. Whether you're yearning for a sunny stop-off in Sydney or a rural Puglian retreat, we've got you covered.
Hotel V Fizeaustraat
Amsterdam
The group Hotel V opened the latest in its trio of hotels in Amsterdam in August. Hotel V Fizeaustraat is set in Amsteldorp in Amsterdam-Oost, a green neighbourhood just a spliff's flick from the city proper. Close to Amstel train station, the modernist office structure was built in the 1970s by postwar architect Piet Zanstra and had been vacant for 12 years before Hotel V redesigned it with 91 rooms, three roof gardens and a terrace.
hotelvfizeaustraat.nl
---
Hotelier Adrien Gloaguen had been eyeing up the building at the corner of Rue Fauburg Montmartre and Rue Geoffroy-Marie for months before deciding to turn the former Hôtel Opéra-Madrid into his second Parisian venture, the Hotel Panache. Close to both the Folies Bergère music hall and the Grands Boulevards, this 19th-century building retains an air of the elaborate art nouveau style.
Warming lights hang over turned-steel headboards, while ceramic switches and antique chairs add a retro touch to the 40 rooms. Interior designer Dorothée Meilichzon was also inspired by the Flatiron Building in New York, hence her choice of geometric prints running along the walls and carpets.
hotelpanache.com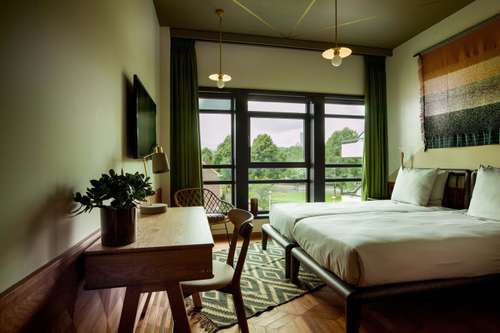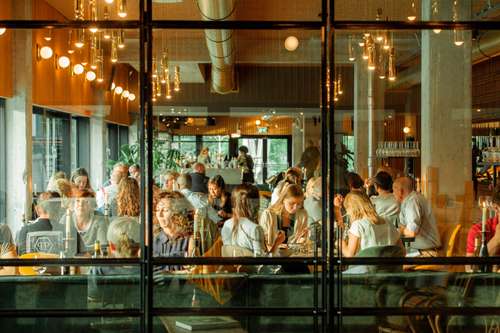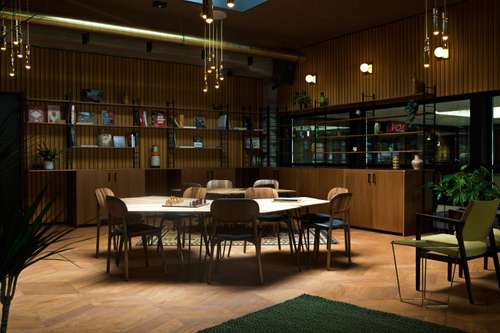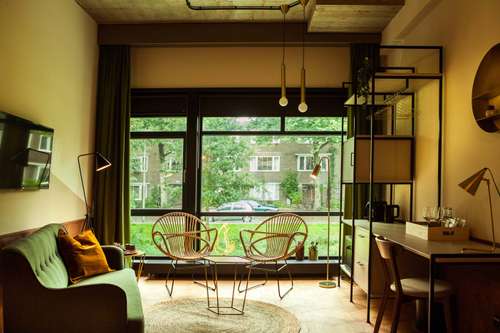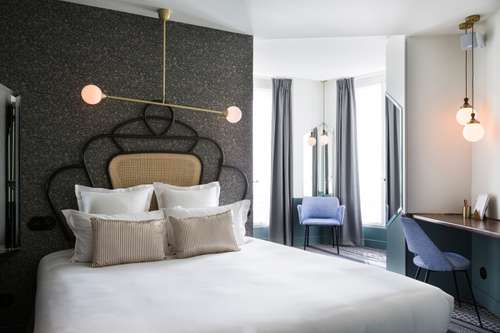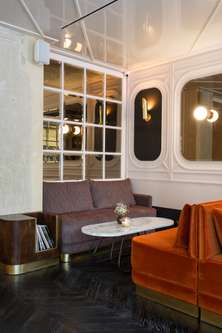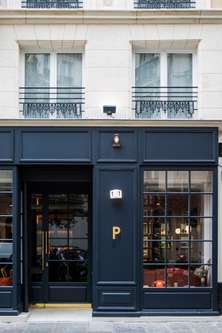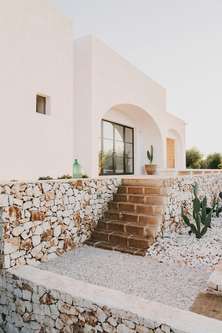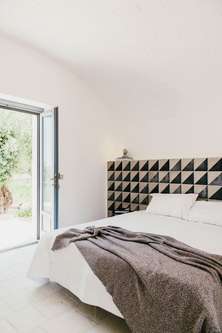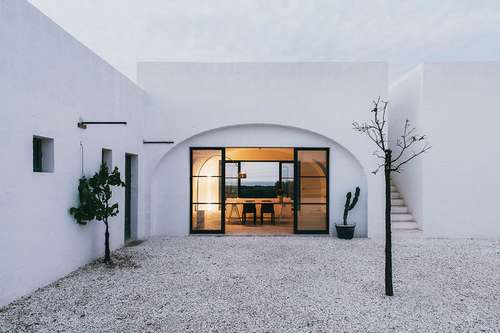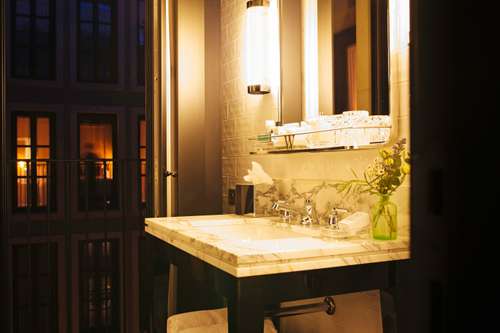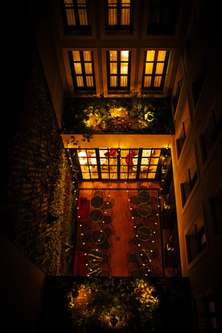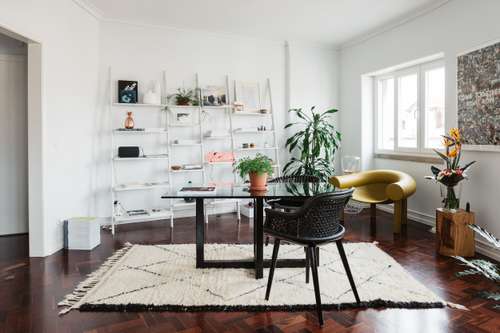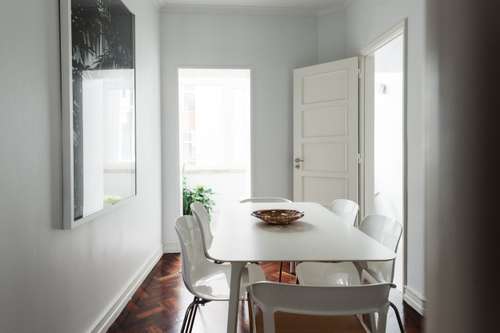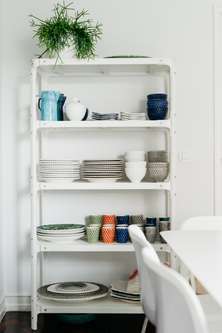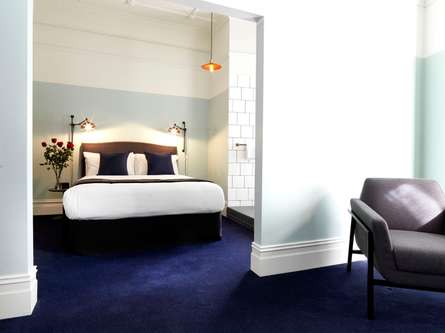 ---
Nestled within a centuries-old five-hectare olive grove in the Puglian countryside, Masseria Moroseta is a modern farmhouse retreat. The B&B is part of a working farm – organic olive oil is produced on site – and has six suites, each of which features either a garden or a terrace overlooking the Mediterranean.
Designer Andrew Trotter modelled the pared-down space on Puglia's traditional masserie (farmhouses), setting the rooms around a central courtyard. White-stone walls nod to the nearby town of Ostuni, nicknamed The White City; they also reflect the sun and, along with vaulted ceilings and stone floors, keep the interior cool. Of course, if it's a scorcher there's also the option of hopping in the pool.
masseriamoroseta.it
---
The Wittmore Hotel
Barcelona
Anyone intent on keeping a low profile would do well to make a beeline for this 22-room hotel. It is found at the end of a dark alleyway in the gothic quarter and an air of secrecy is present at nearly every turn: red-velvet curtains conceal the drawing room and an ochre-tiled pool sits high on the roof terrace, out of view. The sanctuary is a labour of love for investment banker and first-time hotelier Narcís Barceló, who has scrutinised every inch of the experience: fresh flowers scent each room and the minibar includes a cheeky serve of Don Julio. In keeping with the ambience, intimate concerts are held downstairs every Friday, giving chef Albert Ventura and cocktail expert Patxi Paniagua a willing captive audience.
thewittmore.com
---
Lisboetas often brag about how the city's diminutive size – it has a population of 550,000 compared to Berlin's 3.5 million – can make it an easy place to live. However, its relative isolation on the western edge of Europe can sometimes make it a challenge for creatives to stay connected to the global scene. Enter O Apartamento, a beautifully designed apartment that doubles variously as a gallery, pop-up shop, atelier and dining space.
O Apartamento has welcomed visitors from Berlin, Copenhagen, Barcelona and New York. It has also hosted a number of events: chef Nuno Mendes held a dinner in March; Brazilian musician Cicero played a series of concerts in June; and in October Middle Eastern cultural guide Brownbook opens a pop-up shop in the space. "We want to create a place where we can exchange ideas," says founder Armando Ribeiro. "A lot of creative things are happening here but we can benefit from accessing a more international perspective."
oapartamento.com
---
Hotel Harry offers something that's hard to come by in Sydney: affordable accommodation that's both well designed and centrally located. Housed in a century-old building in Surry Hills, the establishment is owned by veteran hotelier Vincent Rae and former magazine publisher Deke Miskin. The pair's aim was to create a spot that had an atmosphere of luxury and was understated in the same breath.
They succeeded: each of the 20 suites comes with impossibly soft linen, complimentary Evo toiletries and a Vittoria coffee-pod machine. There's also an outstanding restaurant on the premises. Its speciality? Slow-cooked meat, which is prepared in a custom-built smoker nicknamed Harriet.
hotelharry.com.au
Q&A
James Waterworth
Director, design & development Europe, Soho House Group
Barcelona
Soho House's expansion around Europe and into Asia is surging ahead, with new openings slated for Amsterdam, Tokyo and Hong Kong. The most recent member of the club is Barcelona, which will be unveiled in October.
What were the design challenges in Barcelona?
This has been a three-year project. The building is a former apartment block from the 1870s; we've respected Barcelona's elegantly shaped brickwork but inside it's about understanding how people move around. Creating a coherent transition from the central bar to the basement spa, or from the screening room to the rooftop, and foreseeing how people will interact.
How do you integrate the brand's identity?
We are homelier than a normal hotel. We've used local antiques and subtle Catalan references so that people feel like they are in Spain but in a natural way without being brash. Often we'll create a few bespoke pieces of furniture; the more local the space, the more coherent it feels.
Why is design so crucial to the brand?
Our members have a natural appreciation for it and people notice when you get the smaller details wrong; they shouldn't realise when the balance is right. My focus is ensuring that our big communal spaces are broken up in a cosy way but also curating the way the height of the sofas match the tables. If you don't perfect the smaller details, everything else slides.
Are you conscious of a city's design heritage when creating a new space?
In Barcelona we spent a lot of time breathing in the Catalonian references but also experiencing how the city lives and knowing the vibe of our location in the Gothic Quarter. It is about achieving a happy medium but also moulding the building in a way that then reflects its individual heritage.
sohohouse.com