Retail survey: Top 20 / Global
Market forces
The Monocle Retail Survey is back. For this year's selection, we've scoured the globe for the best new shops, the smartest developers and the most-anticipated additions to the retail landscape. From a department store in Buenos Aires supporting independent designers to an eyewear brand from Seoul that's taking on the world, this is a review designed to inspire and intrigue (and if you're really inspired, we've profiled two cities ready to welcome your new shop concept). We start on Portland's Division Street, which has witnessed a model retail renaissance.
01
Division Street
Portland, Oregon
Best area regeneration
Fifteen years ago Portland's Division Street was a sleepy stretch that ran through the Oregon city's residential Southeast district: 19th-century houses punctuated by low-key shops with the occasional old-time dive tavern thrown in. In 2005, the opening of popular Thai restaurant Pok Pok – which would eventually expand to New York and Los Angeles – ushered in a renaissance in dining and drinking and created a buzz up and down the street.
When the recession that followed the 2008 financial crash came to an end, the district experienced a residential building boom. Now Division Street is poised to enter its next phase as a centre for independent retail. It should be a case study in how cities can foster bright new scenes in old urban neighbourhoods.
"There was already a community of people living nearby interested in a walkable, neighbourhood-oriented lifestyle more amenable to small shops," says Stan Amy, a longtime Portland developer. In the 1990s he co-owned a pioneering organic grocery on the street and in 2013 remodelled its former site into the heart of his D Street Village: a four-building complex of shops and restaurants topped by apartments.
On a typical day D Street's airy lobby and bright shopfronts see a stream of visitors, all drawn to The City Reader newsstand's international magazine selection, top-notch cycling shop Holy Spokes and artisanal-fabric shop Josephine's Dry Goods. All along Division's bustling blocks, specialised shops have popped up during the past few years. To Amy, who once served on Portland's powerful planning commission, it represents the culmination of decades of city efforts. "Ultimately the community drives development," he says. "And here we have got a market that values independent retail."
Portland has limited suburban sprawl, partly by encouraging larger, denser residential projects and commercial buildings along central high streets served by transport. Those rules spurred construction of new apartment complexes along Division by a variety of owners and developers, dramatically boosting the local population. Most offer ground-floor retail units and many were allowed to dispense with on-site carparks, reducing the ugly, empty spaces that mar many US cities.
The principles sound simple: lively streets, good; empty lots and sprawl, bad. But these policies took decades to evolve and seemed to run counter to national enthusiasm for suburban shopping centres and single-family houses. Division, too, took its time to mature. "The street was a work in progress three years ago," says Karin Dibling, proprietor of City Reader. After years at Portland's iconic Powell's Books she opened her tiny newsstand, self-contained in a custom-built cabinet of blonde wood and stocking high-quality independent and international titles.
"The magazine world is booming," she says. "But it took me a while to find a landlord who was interested in my idea." Her clientele is split between neighbourhood residents and print connoisseurs from across the city, whose access to Division is aided by a longstanding bus route and the more recent addition of city-owned cycle racks.
On the other side of D Street Village, Josephine's Dry Goods stocks hard-to-find Japanese fabrics and Liberty of London silks. Co-owner Bini Leach moved the 40-year-old shop from Portland's city centre two years ago after taking over from the founder. She says Division has given the shop a more diverse base: "We have a neighbourhood clientele and we're a destination. There's a sense that the community wants to help us."
This sentiment is echoed elsewhere on the street. Several blocks to the east of D Street Village, stationery brand Little Otsu opened two years ago in one of Division's new mixed-use buildings. Owners Jeremy Crown and    Yvonne Chen relocated here from San Francisco, drawn by Portland's lower costs and creative scene. "Our building used to be a parking lot," says Crown. "Then for a while the only people you'd see would be those queuing up for Pok Pok. Now we have our regulars but we also get people from around the world in the shop. That used to be unimaginable in Portland."
What makes Division Street really work, however, is that some of the older retailers have been encouraged to survive and thrive. "We've been in this location since 1987," says Kathy Lambert, owner of Division Do It Best Hardware, the sort of old-school establishment that stocks every conceivable diy necessity. According to Lambert, changes to the street have only helped the venerable shop. "We're seeing a lot of professional painters and contractors who are working on the new housing," she says. "We're selling small barbecues for verandas. And every day we see people who have never been in the store before."
Lessons from Division Street
01
Transport
Portland long ago decided to make busy bus routes its blueprint, allowing higher-density commercial and residential builds. On high streets that had been served by streetcars, small shops built 100 years ago came back to life as the population increased.
02
Food and beverage
Division's renaissance began with Thai-food shack Pok Pok (try the wings). The queues grew and other restaurants, bars and cafés followed. New mixed-use buildings with ground-floor shop spaces are now turning that buzz towards retail.
03
Mix it up
Division is a long street with many different property owners and developers resulting in a hodgepodge of styles and formats. It works. Some of the more New Age-y shops may be stereotypically West Coast but heterogeneity is more interesting than chains or another row of luxury boutiques.
04
Be bold on parking
The city allowed some of Division's new flats to be built without dedicated on-site parking. This sparked controversy and policy has since been in flux. Yes, it's hard to park here but the street is now denser, more cohesive and more walkable than it might have been.
05
Old is good
Amid all the new faces, longstanding shops give Division soul; you can still buy a hammer and nails. Planners should help older names adapt to changes in traffic, zoning and clientele.
02
Mercearia das Flores
Porto
Cutest grocery store
The diminutive Mercearia das Flores in downtown Porto is a deli that has been stocking high-quality Portuguese produce since it opened in this unfussy space in 2012. The gourmet grocery was started by two friends, Joana Osswald and Joana Oliveira, and their food offering focuses exclusively on small Portuguese suppliers.
This commitment to quality and supporting regional producers is why customers return time and again. "We go to artisanal fairs around the country and speak to people who are interested in gastronomy," says Osswald. "We always ask to sample what producers have to offer – we do a blind test, just the two of us."
Shoppers browsing the well-stocked shelves of this friendly shop will find tinned organic fish, cheese from the Azores, cured meats, extra-virgin olive oil and produce from the northern region of Trás-os-Montes. The Mercearia also takes a daily delivery of Broa d'Avintes: traditionally made maize-flour bread that arrives from the other side of the Douro River.
The two Joanas also serve all-day petiscos – the Portuguese take on tapas – as well as wine and Porto-brewed craft Sovina beer at tables that spill out onto the pavement. "We think that when people taste what we sell they go on to shop with more certainty," says Osswald. And this customer confidence has paid off. "When we started it was just the two of us; now we have a team of 11."
merceariadasflores.com
Why it works: The mix of friendly service, well-curated produce and a relaxed atmosphere makes the Mercearia a favourite with residents and visitors alike.
03
The Practical Man
Melbourne
Best new small sportswear shop
Melbourne-based entrepreneur Brett Webster has worn many hats in his career: he's worked as a fitness instructor and for Lacoste and Hugo Boss, and he's run two Pilates studios. Now he's co-launched a retail venture in Melbourne called The Practical Man.
It's a highly curated sportswear shop that caters to men who like their workout clothes to be both handsome and comfortable. "We're a destination for those who want well-designed items that will last," says Webster. "Some of the brands we stock use the same textile mills as top-end fashion labels such as Zegna." The selection goes beyond the ubiquitous global sports brands to include Brandblack, Isaora, Reigning Champ and Huez. Upstairs are grooming products by Ursa Major and local favourite Hunter Lab.
Finding such quality items has required a considerable amount of travel and research. But Webster's hard work has already paid off: since launching earlier this year the shop in central Melbourne, designed by Tomoya & Co, has become a popular haunt. "Finding the right people to work with is extremely important," says Webster. "So is having a sense of fearlessness."
thepracticalman.com
Why it works: Webster understands the value of curation. He prioritises products that align with his brand, making sure that no other store has the same selection.
04
Editor Market
Buenos Aires
Most welcome new concept
With Editor Market, Gabriel Brener combined his two passions: fashion and design. A businessman with a keen eye for both, he founded Argentina's first concept department store to help the country's emerging creative types.
Brener launched the concept in 2015 with his own capital, shaking up Buenos Aires' department-store business. "Designers and small brands don't often manage to develop themselves into companies big enough to access traditional malls," he says. "Here they reach a larger public."
The founder put together a team of curators to take care of each section, from home decoration to men's fashion accessories. The curators in turn put special emphasis on finding new talent.
When they spot a designer or a collection they like, they buy the items instead of offering a commission on the final sale. This way designers have a guaranteed income and get plenty of visibility. Niche articles such as Miga de Pan's pottery and rugs and Manto Abrigo's coats sit side by side with high-street brands and in-house labels such as María Cher, founded by Brener's wife, designer María Cherñajovsky.
The first shop opened on Corrientes Avenue, perhaps the city's busiest high street, and the second is in the artsy Palermo district. Plans are afoot to expand. "It's likely to evolve because in the end the final judges are the clients."
Why it works: Editor Market is the perfect destination for design-conscious Porteños who don't have time to seek out small brands in their own boutiques.
05
Gebrüder Heinemann
Hamburg
Best duty-free operator
Despite its image of Hanseatic integrity, Heinemann likes to stand out. Founded by two brothers in 1879 as a shipping supplier, today it proudly calls itself the fifth-largest company in the global duty-free market with more than 110,000 sq m of retail space across the world.
Joint owners Gunnar and Claus Heinemann, great-grandchildren of the founders, recently opened the largest standalone duty-free shop at Sydney Airport (pictured). "We have not only brought global premium brands to Sydney but have also mirrored the local sense of the city," says executive director of retail Raoul Spanger of the shop, which stocks Australian designers such as Samantha Wills and Alice McCall.
heinemann-dutyfree.com
Why it works: Integrating local and international brands, Heinemann appeals to overseas and Australian customers.
06
Think Space B2S
Bangkok
Best bookshop
After opening close to 100 bookshops across Thailand, retailer B2S realised its long-term ambition in 2016: to create its own large-scale lifestyle-space-cum-bookshop.
"We wanted to create a third space, somewhere between the home and office, cosy and relaxed enough to inspire creative thinking," says B2S managing director Somchai Tawonrungroaj. The result is Think Space B2S: a two-storey shop lined with bookshelves and housing real trees, enclosed in Bangkok's CentralFestival mall. From the use of wood and carpets to dampen noise to the snug work stations for quiet individual work, every detail was designed to invite visitors to linger.
b2s.co.th
Why it works: B2S meets central Bangkok's demand for a relaxed haunt built for work and play.
07
Jae Ho Bae
Seoul
Ambitious expansion
South Korean eyewear brand Gentle Monster has taken an inventive approach, creating themed showrooms worldwide that are as much a draw as the specs themselves. The new shop in Seoul's Jongno neighbourhood, for instance, is in the oldest bathhouse in the country and has kept that look.
The strategy may well be working: sales more than doubled to €47m last year. The brand's first US flagship opened in February in New York. Jae Ho Bae is director of retail design.
Q: Why does Gentle Monster believe that bricks and mortar are still worth investing in?
A: Fashion brands must convey a feeling. And people experience a more direct emotional pull in actual shops than online.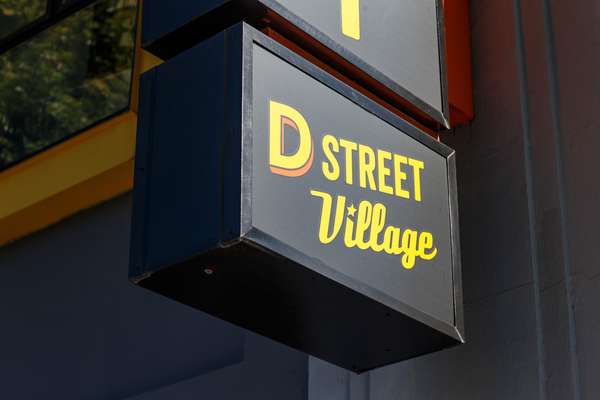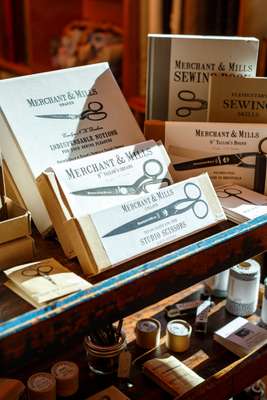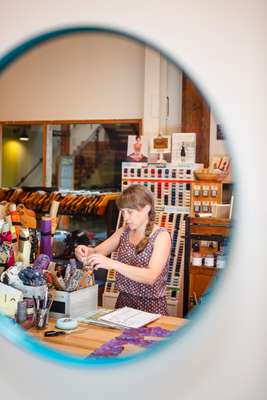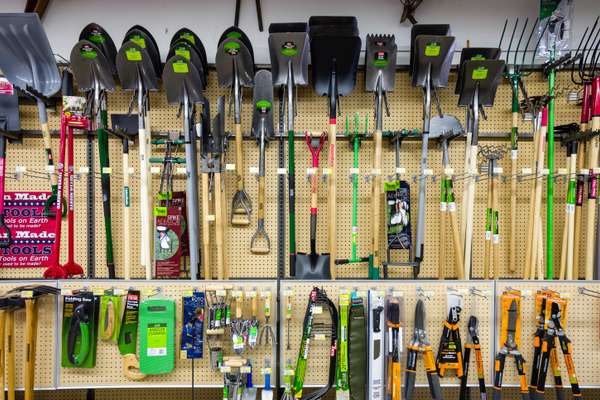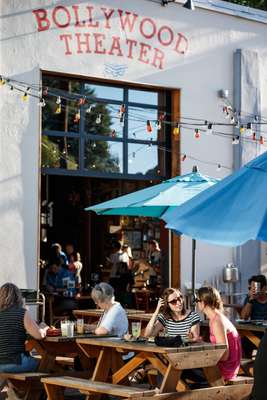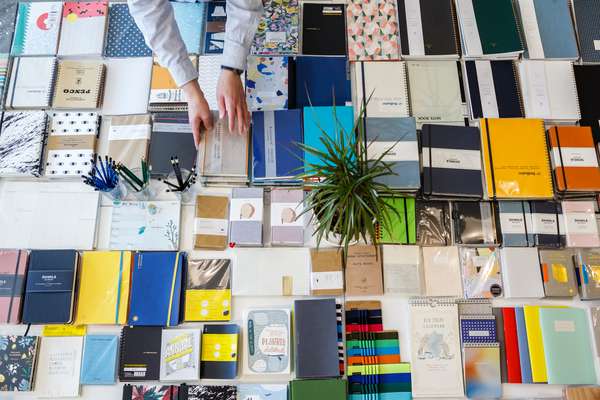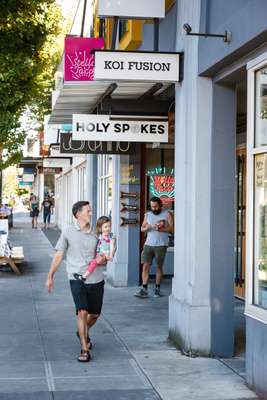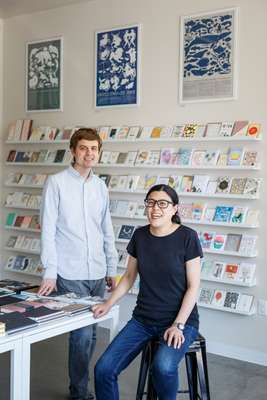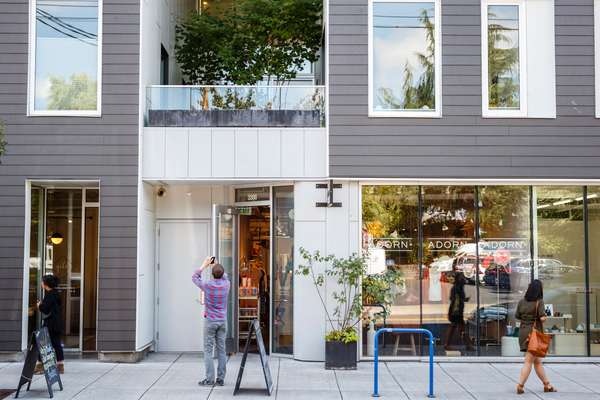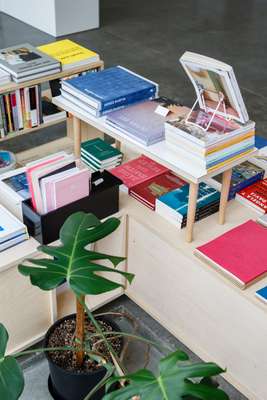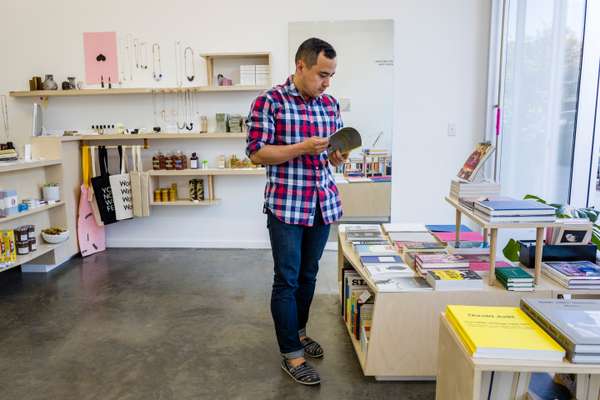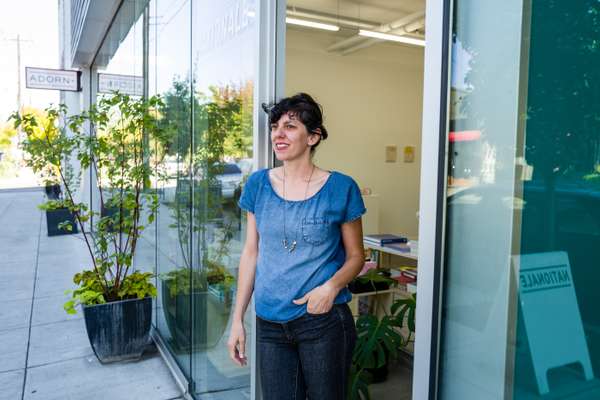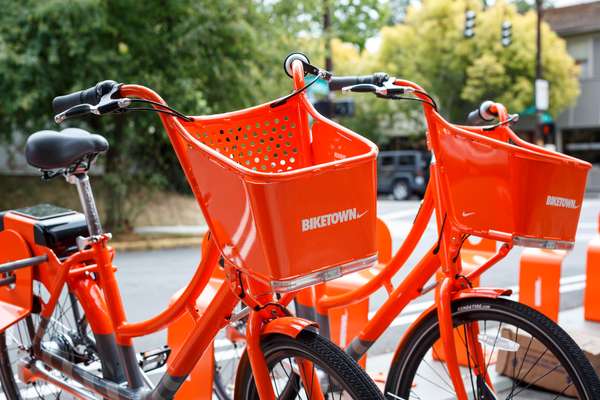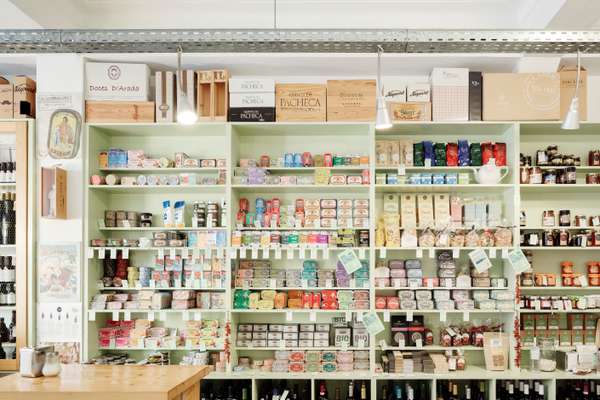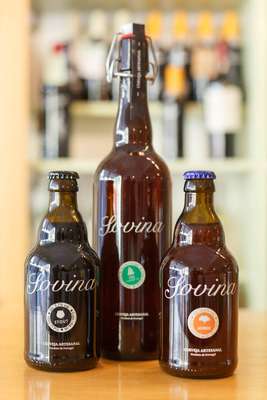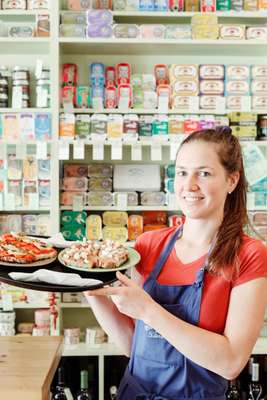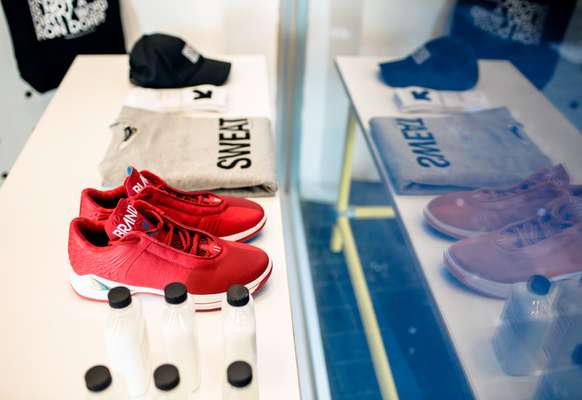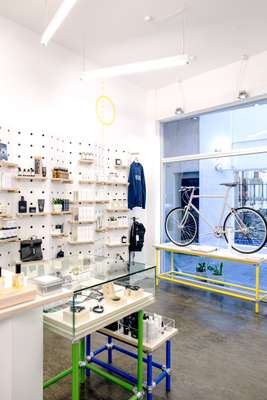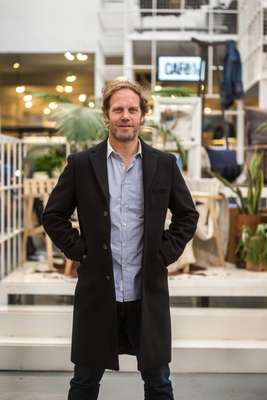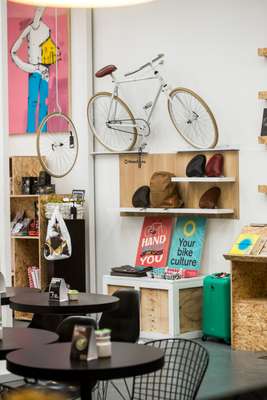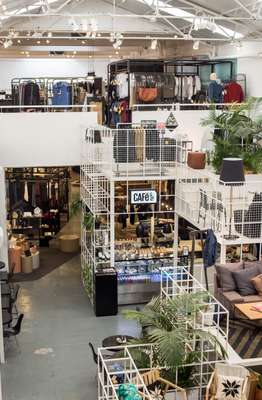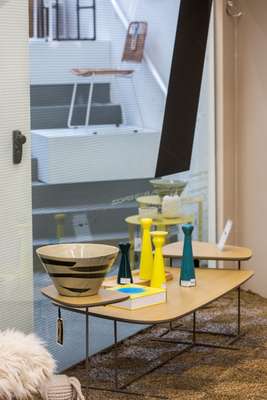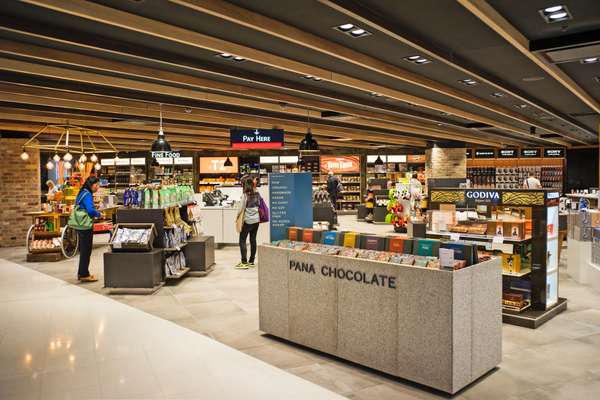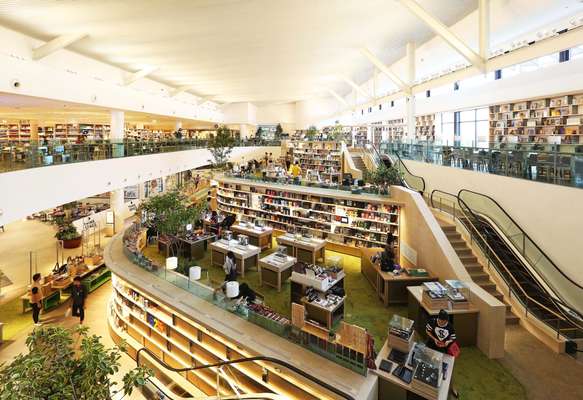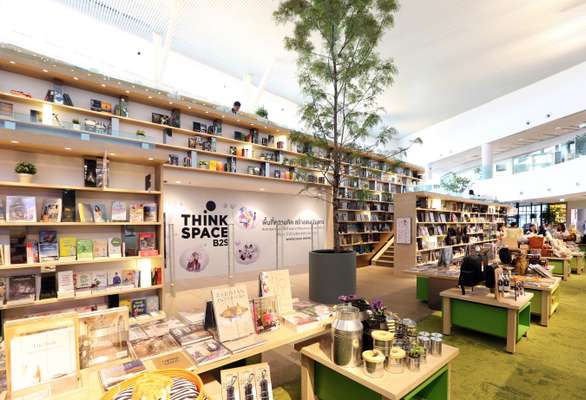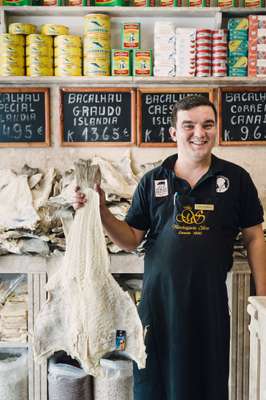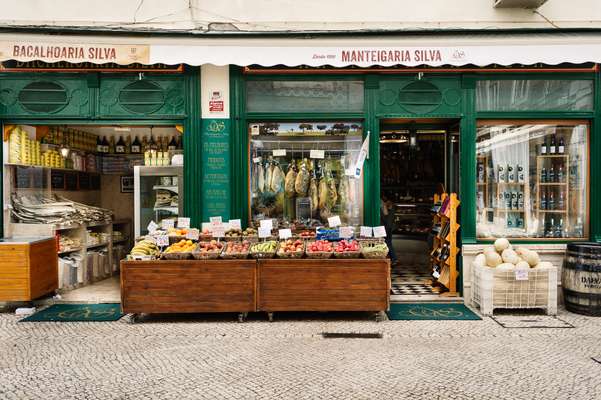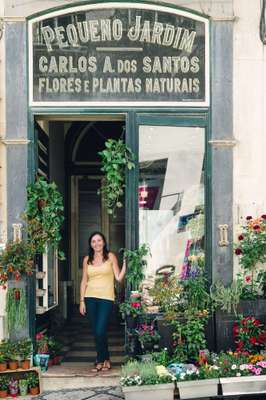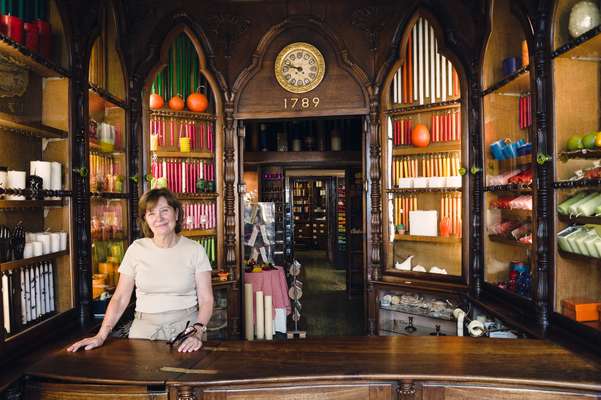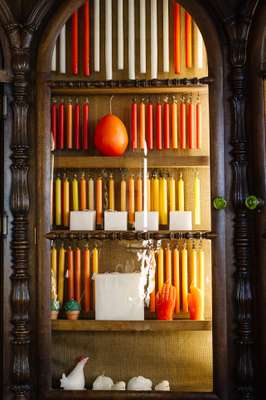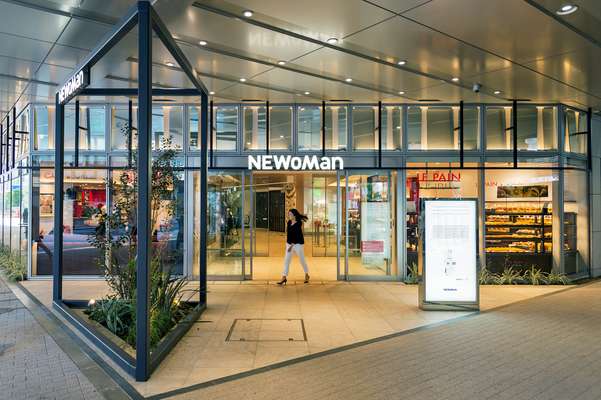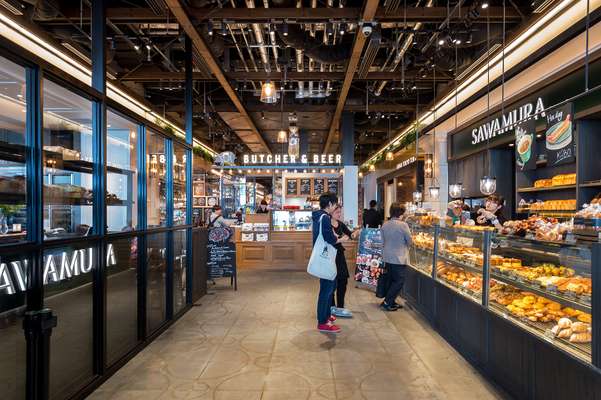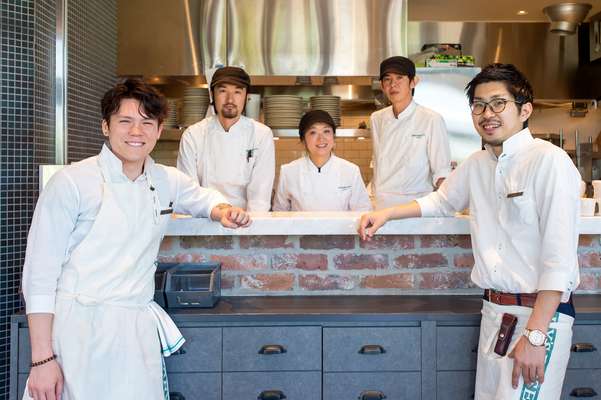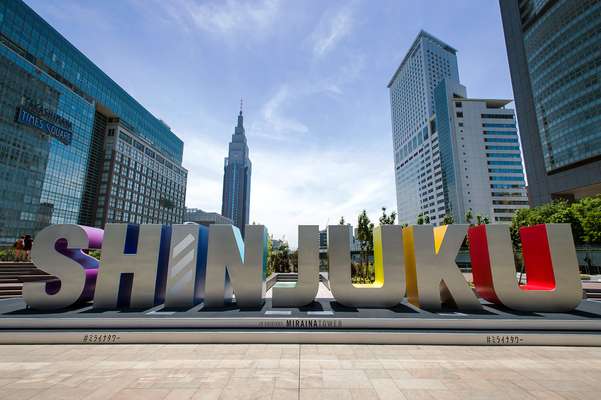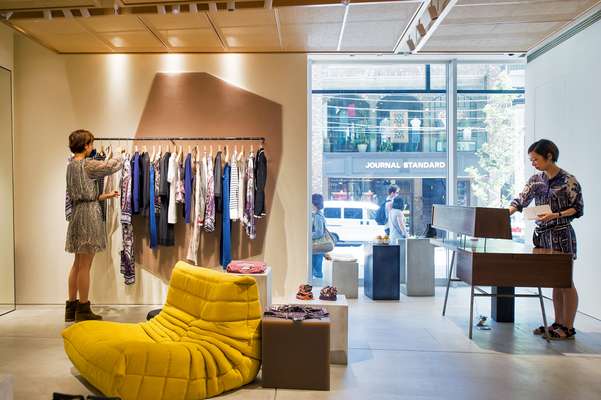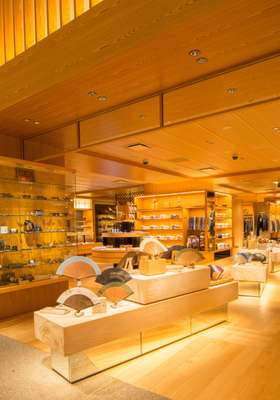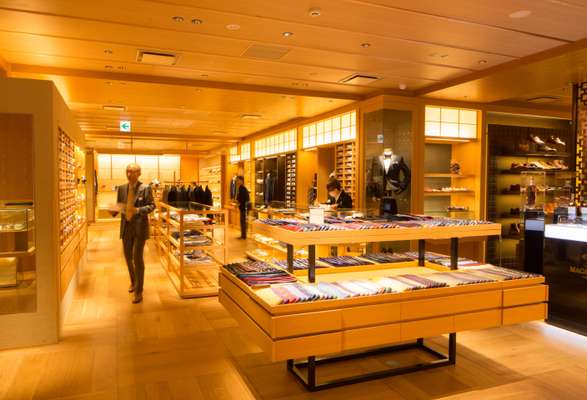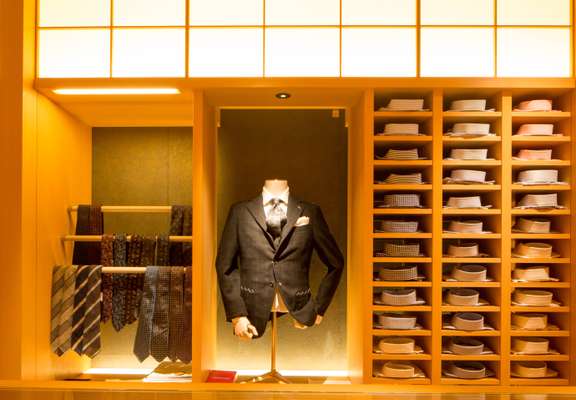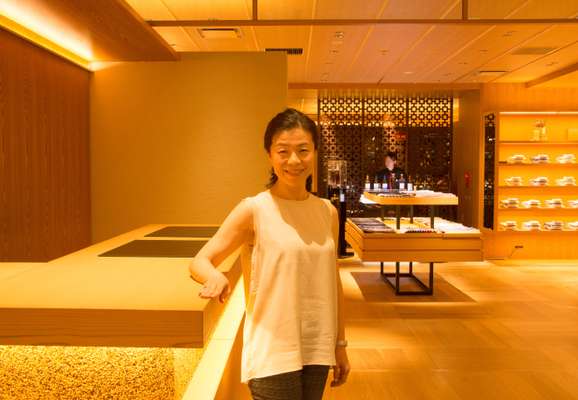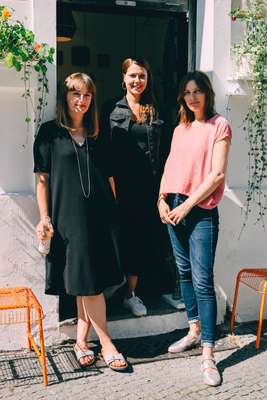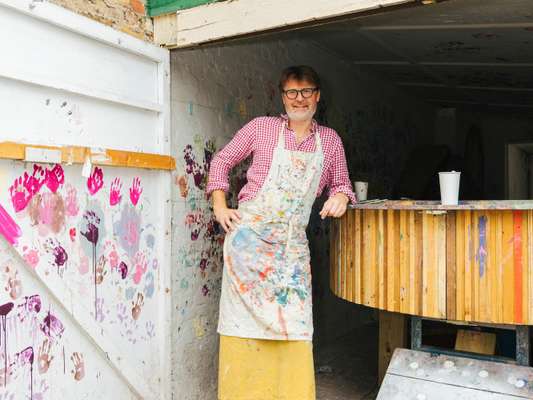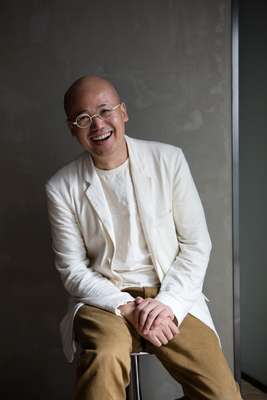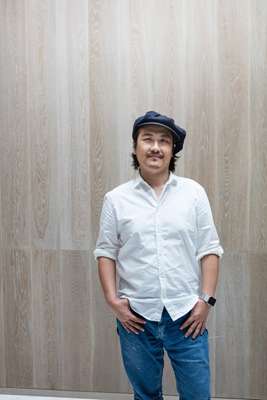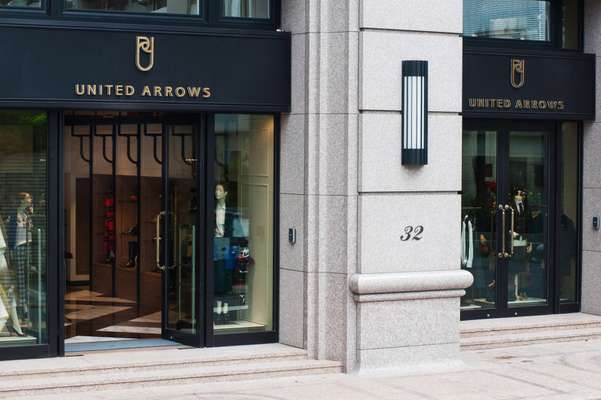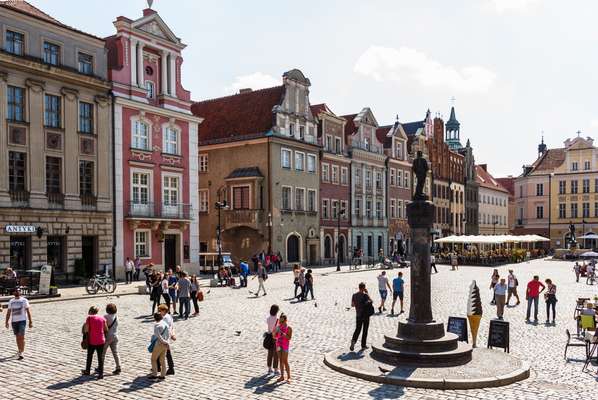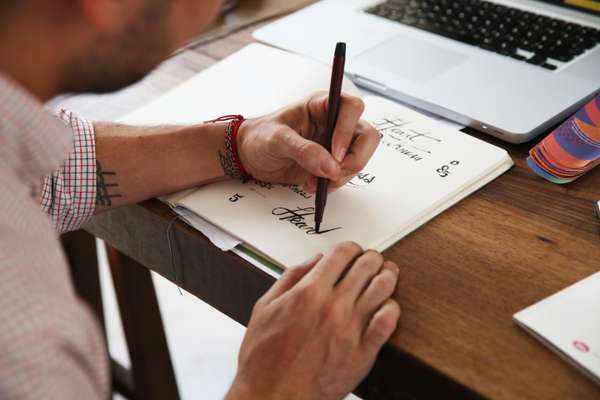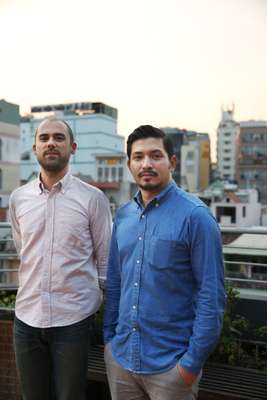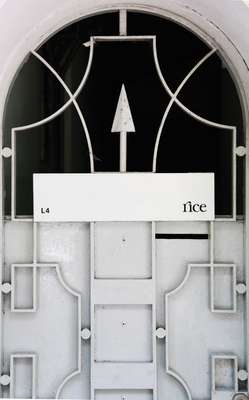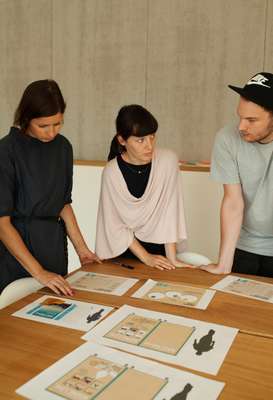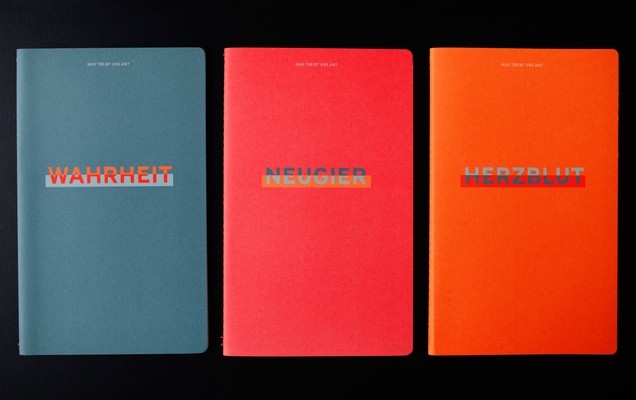 Q: What is Gentle Monster's approach to designing these spaces?
A: Our showrooms are not just for our products but to introduce our view to customers. Each flagship has its own story and we don't keep the same designs for long. We don't want the shops to be perceived in the same way.
gentlemonster.com
Why it works: Gentle Monster's bold take on retail has resulted in a cult following and booming sales.
08
Beautiful Pages
Sydney
Best small bookshop
Beautiful Pages started in 2011 as an online shop selling graphic designer Tiana Vasiljev's 50 favourite books. But by the summer of the following year, the concept had grown to occupy a bricks-and-mortar shop on busy Oxford Street in the trendy inner-city district of Darlinghurst.
The cupboards and shelves are now laden with some 3,000 books, posters, DVDs and gifts, all alongside a handsome array of magazines. Australian print titles such as The Smith Journal and Dumbo Feather are arranged next to international magazines including Apartamento and Disegno, a selection that bears out its owner's enthusiasm for art and design. "I spent eight years as a graphic designer and more than 10 working in retail," says Vasiljev. "Through Beautiful Pages I managed to unite these passions."
beautifulpages.com.au
Why it works: More than mere stockists, the team at Beautiful Pages can tell you the story behind each publication.
09
Heritage shops
Lisbon
Best preservation project
At Manteigaria Silva the pale marble floors are smooth with wear and wide stone shelves line the walls. The material was chosen because it doesn't absorb odour, an understandable consideration given the shop is redolent of the Portuguese staple bacalhau (salt cod) that it specialises in. Customers can also enjoy the scents of cheese, smoked ham and other delicatessen items into the bargain.
Founded in 1890, the store has a venerable history. Jose Martins, who has worked here for 44 years and is the longest-serving employee, can remember the near riots of a bacalhau shortage in 1977 when police guarded the shop from mobs of shoppers. But by Lisbon's standards, it's far from the oldest shop in town.
Lisbon is a city full of historic retailers, from glove-and-hat makers to haberdashers, pharmacists, grocers and wine shops, many with 100 years of business behind them. The oldest, Vellas Loreto, which makes and sells colourful church candles, was founded in 1789.
In recognition of this heritage, Lisbon council launched Lojas com História (Shops with History) in July, identifying 63 shops of historic importance that are to benefit from planning protection and have access to a €250,000 fund for building restoration and other practical measures. A further 37 shops are due to be added to the list in the autumn.
"The programme is a recognition of what these stores represent in terms of commercial history," says Lisbon vice-mayor Duarte Cordeiro, who is leading the Lojas com História initiative. "We wanted to create an incentive for the owners to continue this mission."
Manteigaria Silva is on the list, as is Pequeno Jardim, a florist founded in 1922. A tiny corridor of a shop, it has vintage art nouveau tiles and a glass-and-steel display case overflowing with blooms. Current owner Elisabete Monteiro has been in charge for 13 years.
"The most important thing is that the shops' functions are now protected," says Monteiro. "The tourism boom and the real-estate speculation we're seeing at the moment have already meant some old businesses have been replaced by hotels. But I think people are starting to realise that traditional shops are an important part of our heritage and that we need to protect them."
Why it works: This scheme safeguards retail heritage, helping to maintain local traditions, skills and diversity. It is also an effective way to avoid the identikit high streets that plague many of our cities.
10
Where to launch
Lisbon
Top opportunity
Lisbon isn't just fertile ground for ancient retailers; it's also an ideal place to set up shop in the here and now. Ana Penha e Costa opened a shop for her fashion brand +351 this May in Sao Bento, an up-and-coming district on the fringe of the city centre. "I'm a small business but the rent here is low," she says. Though prices are rising, it's still possible to find retail space from as little as €500 a month in neighbourhoods on the edge of the centre.
Because Lisbon is home to a large number of start-ups, there's a genuine sense of collaboration too. Not-for-profit organisation Rés do Chão, for instance, takes over dilapidated retail spaces and offers them to brands on a shared-tenancy model. PopUp is a temporary shop in premier shopping district Chiado. Having opened in May, it is shared by brands Motoreta menswear, MDMAshoes and Futah beach towels.
"We wanted to try a Chiado store but the area is very expensive," says Futah founder Catarina Cunha. "This way we are sharing costs and only committed for a limited time."
Proximity to manufacturers is an additional benefit of a Lisbon base. Yay, a brand that designs clothing for boys, launched in 2015 but was online-only until this June when it opened a shop in Sao Bento. "Lisbon is a great place to open a shop," says Yay co-founder Milena Melo. "Portugal has some of the best factories in the world so you can be close to your manufacturer."
Who to call in Lisbon:
Studio AhHa, communication and graphic-design studio
Specialises in working with start-up brands providing strategy, interior-design and packaging services.
studioahha.com
DC.AD, architecture practice
This young architecture studio, founded by Duarte Caldas, works on commercial spaces and offers product, graphics and lighting design.
dc-ad.com
TwelveFour Haus, design studio
Founded by Paulo and Mónica Albuquerque, the firm handles advertising, graphic and editorial design.
twelvefourhaus.com
Why it works: Lisbon remains an affordable city in which to launch; the creative and start-up community is small enough to be accessible.
11
Shinjuku Station
Tokyo
Best transport hub retail
Tokyo's Shinjuku Station is the busiest railway terminal in the world. Since April it's been ground zero for East Japan Railway's (JR East) latest retail experiment. With nearly 100 clothing shops, restaurants and cafés, Newoman occupies the bottom floors of a new ¥58bn (€515m) tower at Shinjuku's south exit. JR East developed the project with department-store chain Lumine, which opted for shops that would appeal to working women in their thirties and forties.
newoman.jp
Why it works: The retail complex has shops and brands that otherwise aren't easy to find in Tokyo.
12
Naoko Tashiro
Isetan Mitsukoshi
Boldest move
Japanese department-store operator Isetan Mitsukoshi has been moving into new territory lately. Since 2012, the retailer has opened more than 100 small and medium-sized Isetan shops: whittled- down versions of its main store in Tokyo's Shinjuku district. Started as an experiment in targeting young women with a luxury cosmetics brand, these shops have become a dynamic part of the Isetan Mitsukoshi retail empire.
Monocle: Why is Isetan Mitsukoshi shifting to smaller shops?
Naoko Tashiro: Japan's department-store sector isn't growing; people are buying online or in malls instead. But department stores won't go away; people need a place to shop for special occasions and for luxury items. At the same time we have to attract new customers.
M: What kinds of shops are they?
NT: Small Isetan Mirror cosmetics shops for women in their twenties and thirties; Isetan Salone menswear and womenswear shops in Tokyo's business districts and at Haneda Airport; casual apparel and lifestyle products for adults and children at a new store called Isetan Haus that opened next to Nagoya Station in March. Combined, the revenues of all these shops are equal to one of our department-store branches.
M: How does Isetan Salone measure up against rival fashion retailers Beams, United Arrows, Tomorrowland and Ships?
NT: The buyers for our Shinjuku Isetan department store are experts in their fields; those same buyers are selecting for our smaller stores. Our weakness is that our buyers haven't had to think about co-ordinating what type of shoes would go well with a certain pair of trousers. But that said, our store staff are able to fine-tune the selection.
M: An Isetan Salone men's shop opened in Marunouchi, a district in central Tokyo, last December.  Why that location?
NT: Around 230,000 people work nearby but there are also businessmen coming from all over the country. The Isetan Salone Men's Marunouchi shop focuses on suits, shirts, neckties and shoes. We incorporated traditional ironwork and wood-and-paper lampshades to put the men here at ease.
M: Why airports?
NT: We knew that there were many businessmen who travel a lot and are too busy to come to Isetan's department store. Now if a customer needs a shirt or tie for a business trip but the Isetan Salone store doesn't stock it, we can have it ready for him at the Haneda shop before his flight.
isetan.mistore.jp
Why it works: Isetan Salone and the airport shops extend a respected brand without diluting it; each one is tailored to its specific location's customer base.
13
Catrin Soldo
Berlin
Grow a gift shop
Shop name: Of/Berlin
Founded: 2015
Employees: 3 (the founders)
Until recently it wouldn't be amiss for someone to return from a weekend in Berlin with little more than a rampant hangover and a colourful Buddy Bear key ring. Cue Of/Berlin, a concept shop selling homeware, accessories and stationery from the city's best budding designers.
"There were no shops or even websites dedicated to cool souvenirs from Berlin," says Catrin Soldo, who founded Of/Berlin with interior designer Karoline Ahner and architect Vesna Zaneta. "Nothing represented the city's creativity."
The trio met at interior-design firm Minimalist but quit to build a network of Berlin-based designers and manufacturers. "We started with a website that included a shop and a landing page for each designer. It was important to tell the story of the work," says Soldo. The online store wasn't the preferred platform but it was the most accessible option for growing the business.
A foray into pop-ups in 2015 was followed by a permanent space in the Bergmannkiez neighbourhood. Most recently Of/Berlin teamed up with venerable department store KaDeWe in another pop-up. The hardest part, says Soldo, was learning not to worry: "We were all a little too realistic but we were convinced our idea would work so we kept doing it. People really dig it, not only visitors but also Berliners."
ofberlin.com
Why it works: The trio have tapped into a talent pool that already exists in the city and in so doing are supporting Berlin's designers and makers.
14
Simon March
London
Purveyor of paint
Shop name: Colour Makes People Happy
Founded: 2007
Employees: 2 (including March)
Annual sales (2015): About 12,000 litres
Simon March's small shop is an antidote to the major paint retailers that dominate the market. Splashes of colour adorn the old kitchen table that serves as a counter, wooden clogs painted in his shades are nailed in ordered lines to one wall and the floorboards are a dark green tone he has christened Bruegel.
"I never felt I wanted to muscle in on the big market," says March, who managed the fit-out himself and in the process revealed beautiful Victorian wood-panelled walls."I just wanted something that was unique. This appeals to my market: the curious."
March left fabric firm Camira nine years ago to start his shop and scoured London for premises before opting for this East Dulwich spot. "It's a residential neighbourhood and my clientele are homeowners," he says. "But people will make a day trip to an interesting shop wherever it is."
Sourcing industrial-strength paint from Dutch supplier Schaepman, he personally mixes the 120 different colours on offer. On the day we visit he flicks through receipts to tot up monthly sales: about 1,000 litres of paint, at an average of £28 (€33) a litre. But for March, success is better gauged by the feedback from returning customers: "People have come from far afield and always say how much they like the shop."
makespeoplehappy.com
Why it works: Simon March peddles his product with charming eccentricity. Customers are beguiled by him as much as by the paint and the quaint shop.
15
Mao Jihong
Guangzhou
Start a bookshop chain
Shop name: Fang Suo Commune
Founded: 2011
Employees: 400+
Annual revenue for book sales only (2015): ¥55m (€7.3m)
While most stories about China today revolve around the tumultuous ups and downs of its economy, the tale of Fang Suo Commune is one of measured calm. Founder Mao Jihong launched his fourth bookshop under the banner in June in Qingdao but is so far averaging fewer than one new opening a year. Much of this is down to the care taken with each new site.
"I want to make every one unique," says Jihong. The Chengdu branch has won international plaudits for its interior design by Taiwanese architect Chu Chih-kang.
When Jihong entered the industry in 2011, bookshops were closing in their thousands. Margins in China are paper-thin and e-commerce is strong so he didn't expect to make a profit. "Books are a way for me to give back to society," says Jihong, who enjoyed his first success in the fashion industry with labels Exception and Ymoynot.
His winning formula rests on a wide selection of Chinese and international books sold alongside fashion, lifestyle products and a café. The biggest test of his business model will come next year when Fang Suo opens in Shanghai – but Jihong is confident. "People involved in literature and the arts aren't usually very good at the operational side of business," he says. "But I started in trade, which allows me to transform passion into productivity."
Why it works: Fang Suo Commune creates inviting spaces by working with landlords who understand the appeal of a well-appointed bookshop in new developments.
16
Fujin Tree Group
Taipei
Best tenant mix
While working for Taiwan's leading food-trading company Uni-President Enterprise, Jay Wu pitched an idea to the chairman that it should be the first business to open franchises of key Japanese fashion brands. He was met with a muted response that spurred him into action. "I decided to start my own company to sell Beams and United Arrows," he says. Wu had previously lived in Tokyo for five years and the decision he made kickstarted the birth of Fujin Tree Group.
Wu and his team of more than 150 now manage more than 20 businesses – from fashion retailers to furniture showrooms and F&B ventures to massage parlours – centred around tree-lined Fujin Street in the district of Songshan. The roster includes the first Beams shop in Taiwan and has helped transform the district from a quiet residential area into the most popular retail destination in Taipei.
Deciding which brands to bring into the tenant mix and looking after current tenants is now his main role. Nurturing relationships has been key. "Friendship and trust have become the solid foundations of my business," says Wu, who visits the street every day and organises get-togethers, including the odd karaoke session, for key business partners. He is now looking to double the size of the company with overseas outlets.
fujintreegroup.com
Why it works: Crunching the numbers and looking after the bottom line is important but don't forget to forge close bonds with the people your group relies upon most: the retailers themselves. Much of Wu's success with Fujin Tree Group is down to his skill at keeping these friendships intact.
17
Where to launch
Poznan
Top new frontier
Poznan has established itself as one of Poland's powerhouses. While its proximity to Germany lured Volkswagen to locate a plant nearby, about three quarters of the city's workforce is employed in the service sector, including the booming banking industry.
With Berlin just a three-hour drive away, businesses look west but Poznan-based entrepreneurs are keen to champion the city's talent. "We feel a strong bond to Poznan," says Mateusz Wilczynski of concept shop Tutu, which promotes labels such as Magda Hasiak and Borska.
Who to call in Poznan:
Digital Story, creative agency
Specialists in web-design projects who have brought many brands to life online.
digitalstory.pl
Cocoa, packaging designers
This Poznan-based agency is versatile but its specialism is packaging design.
cocoa.com.pl
Biurcoo, co-working space
Set up by Spanish expat Fernando Amores for solo entrepreneurs in need of an office.
biurcoo.pl
Why it works: The booming services sector is having an impact outside of Warsaw and Krakow. Poznan's culture of entrepreneurship offers a great opportunity for smart retailers.
18
Rice Creative
Ho Chi Minh City
Best packaging designers
"There is no design identity for Vietnam yet," says Rice Creative's head strategist Vu-Quan Nguyen. "Our challenge is to create a new piece of Vietnam's identity that will surprise the world, whether through crafts, ingredients or the human touch."
His firm, based in Ho Chi Minh City, has a bold aspiration to use packaging in communicating distinct cultural cues while at the same time bringing about the development of a "Brand Vietnam".
Rice Creative engages in adventurous field research for every project it undertakes, scouring vintage bookshops, rediscovering forgotten Vietnamese symbols and typography and trekking to rural northern villages to chase disappearing 500-year-old print-making art form Dong Ho.
Its most visually compelling project is a recent collaboration with Vietnamese chocolatiers Marou Chocolate and the National Gallery of Singapore. "The story is all there," says co-founder Joshua Breidenbach of the printed wrappers. "It was just up to us to reveal it, package it and tell it correctly."
While motifs were extracted from the Singaporean art museum's architectural elements, the presentation was decidedly Vietnamese. Each bar's wrapper was hand-printed and applied by artisans who are heirs to a craft tradition passed down through more than 20 generations.
rice-creative.com
Why it works: Rice Creative's nimble patchwork of the old, the new and the borrowed, through its cultural homage to Vietnamese heritage, has forged a unique look that helps it stand out.
19
StoreHub
Kuala Lumpur
Best technology upgrade
Southeast Asia has been slow to adopt iPad-based point-of-sale (POS) systems but Malaysia's ubiquitous cash register is getting a makeover from StoreHub, whose hardware has become an important nerve centre for a wide range of customers.
"We've always been about serving the small business that is struggling to work out what it means to serve its own community," says founder Wai Hong Fong.
StoreHub can thank a chain of lingerie stores in China for its birth three years ago. Frustrated at an antiquated POS system, Fong spent a year on a solution. Now the cloud-based software manages about 1,000 shops in Malaysia, Thailand, Indonesia, the Philippines and Australia. "We're here to serve the 90 percent of the market that is underserved," says Fong.
storehub.com
Why it works: StoreHub has grown but not at a blistering pace; Fong has turned down big franchises that aren't right for the brand. "I train my guys to say 'no' a lot," he says.
20
Zeichen und Wunder
Munich
Best agency for a brand reboot
Despite big clients such as BMW, Adidas and SAP, Zeichen & Wunder does some of its most interesting work with Munich's traditional companies. Founded in 1995 by Irmgard Hesse and Marcus von Hausen and with a staff of 50, the firm's recent work includes relaunches for 90-year-old bakery chain Zöttl, heritage Alpine-sports retailer Schuster and one of Germany's oldest organic-food names, Herrmannsdorfer. "A keen sense for topics like home, tradition and true values is extremely helpful," says Von Hausen.
Zeichen & Wunder's approach can be summed up in a simple statement: no design without content. "Unearthing the often hidden but always present knowledge of the client about their own company is essential," says Hesse. So they go into "truffle-pig mode", speaking to those who have shaped the brand. The firm is currently applying this approach to Munich Tourism.
zeichenundwunder.de
Why it works: Brands often don't recognise the elements of the company that consumers will relate to. Zeichen & Wunder is adept at rooting out these buried gems and harnessing them in a subtle and sensitive way.