Property Prospectus / Helsinki
New wave
Once home to waterfront workers, Helsinki's Punavuori district is now awash with young businesses. We meet the new kids on the dock.
Despite being sandwiched between Helsinki's city centre to the north and the swanky neigbourhoods of Eira and Ullanlinna to the east and south, Punavuori has always been tied to the boatyards along its Baltic western coast. The area's maritime origins can be found on street signs reading Merimiehenkatu (Sailor's Street) and Pursimiehenkatu (Boatswain Street).
By the late 19th century it was the domain of dockworkers who lived in quaint wooden cottages, a few of which remain today. But in the 20th century it was shaped by the arrival of heavy industry, as well as factories that are now home to dozens of small businesses. With the importance of the port having dwindled, the area has become popular with academics and middle-class professionals.
Today Punavuori's architecture is a mixed bag, from turn-of-the-century national buildings to Alvar Aalto-inspired modernist treats. Leafy parks and the green-tinted copper spires of Mikael Agricola Church and St John's Church break up the gridded road system.
"I love the mix of people here," says Timo Ramu. Along with his wife Jopsu, he runs creative studio Musuta out of their home: a former attic space in a late-19th-century block at a junction known as Viiskulma (Five Corners). During the 1990s and 2000s this was a key part of Helsinki's underground music scene. Now the rockers have mostly moved north to Kallio but legendary record shop Digelius is a relic worth visiting.
Today Punavuori makes noise about its suitability for young families instead. "The whole area is alive and changing," says Inka Järvinen, co-director of design agency Tsto. In addition to her New York office, she works from a cosy street-level space on Punavuorenkatu.
Joose Siira opened a bookshop called Nide earlier this year and says Punavuori is one of the rare places in Helsinki where it could work. In such a book-loving city it's surprising that Nide is the first of its kind; it's less surprising to see how well it has been received. As well as hosting regular events, Nide majors in art books and has a children's section at the back. The shop is located next to Hagelstam, an antiquarian bookshop, and opposite Papershop, which sells stationery and invitations. Together this cluster makes Fredrikinkatu, which runs southeast from Kamppi bus terminal, something of a haven for the literary set.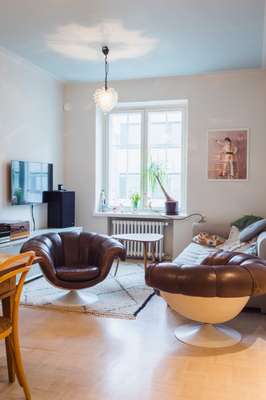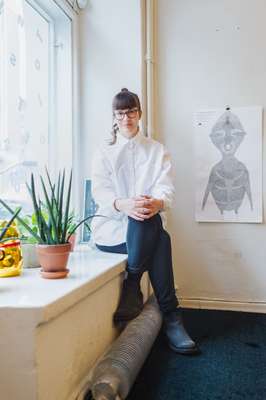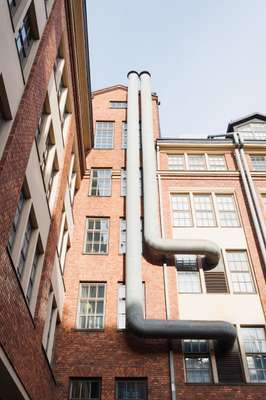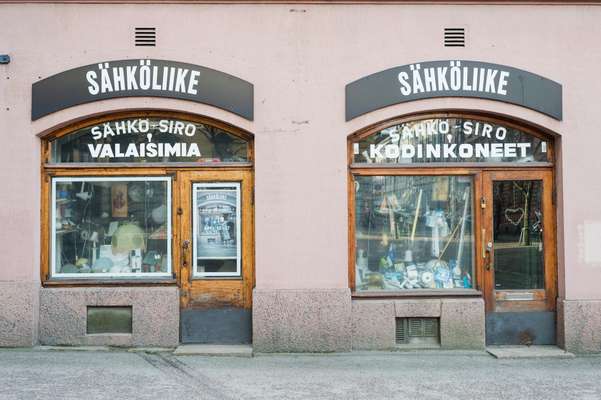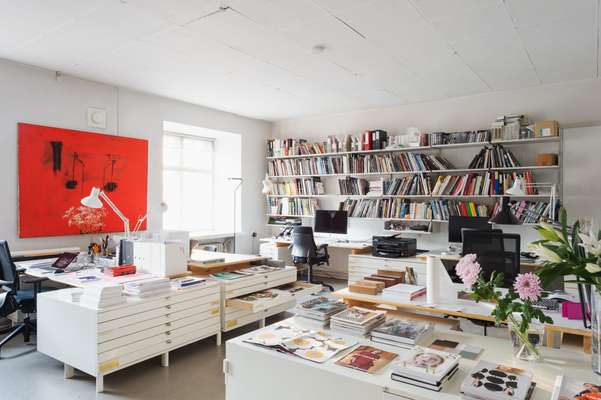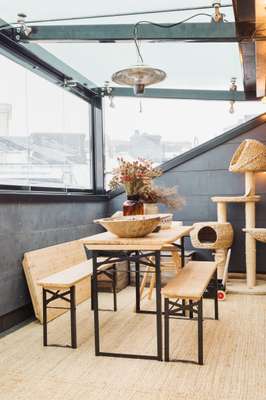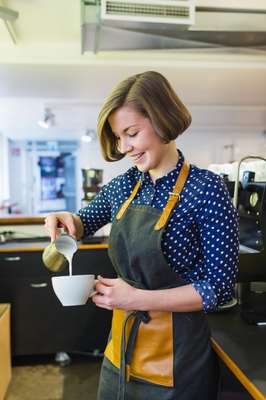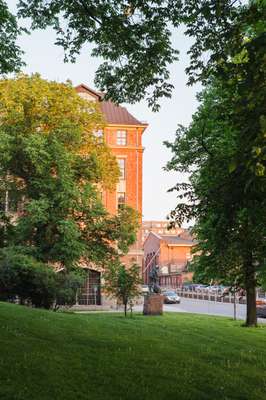 "There is a perfect mixture of people here," says Mari Koski, who along with her Austrian husband opened Deli Café Maya, opposite design agency Tsto, in 2013. The couple were charmed by the site's 1970s wood panelling, which now provides a backdrop to the delicious daily lunch buffets. Unsurprisingly this tiny 30-seat café is packed every day.
"It's like a little village," says Sandra Halme, who lives in Punavuori and works at Kaffa Roastery. Combining modern technology with a 1966 Probat roasting machine, Kaffa prepares some 4,000kg coffee beans per week for shops, restaurants and its own on-site café. Kaffa is located on the ground floor of the vast Merikortteli (Maritime Quarter), a former cable factory built in the 1920s that now houses various media companies and creative agencies.
"People stop and chat in the street," says Halme. It's a rarity in Finland, which makes Punavuori special. "You often bump into someone you know."
In Finland buying an apartment means buying shares in an asunto-osakeyhtiö (housing co-operative), each of which has one or more residential buildings and is owned and managed by its inhabitants. This means that risks are shared and decisions made together. Communal spaces such as saunas and stairways tend to be well maintained but there can be unwelcome regulations. Find out what your responsibilities are before buying.
One-bed house: €340,000
Two-bed house: €440,000
Three-bed house: €580,000
Estate agent
Bulevardin Kotimeklarit
bulevardinkotimeklarit.fi
Deli Café Maya
This café offers a daily buffet – soup, coffee and dessert included – for €10. No wonder it's always packed.
Kaffa Roastery
Founded in 2007 and roasting in Punavuori since 2009, Kaffa Roastery sources, roasts, packs and serves coffee with distinction. Visit to see for yourself.
kaffaroastery.fi
---
Company + Salakauppa Finnish for "Secret Shop", Salakauppa is run by designers Aamu Song and Johan Olin, who visit factories across Finland to create contemporary products such as birch stools and felt slippers.
com-pa-ny.com
Kauniste
Founded by a group of Scandinavian designers and craftsmen in 2008, this textile company offers quirky designs on cotton, linen or wool.
kauniste.com
Lokal
Opened in 2012 by Katja Hagelstam, Lokal is part café, part art gallery and part design shop. It showcases the best in Finnish creativity.
lokalhelsinki.com
Nide
Helsinki's newest and best bookshop specialises in children's books, art titles and design magazines.
nidekauppa.fi
Papershop
Run by two sisters, this stationery shop also has its own printing studio for everything from business cards to party invitations.
papershop.fi
---
Rewind five years and Punavuori was better known for its nightlife than its lifestyle but revellers have moved further north to Kallio. This new family feel and the fact that Helsinki's residents tend to treat their neighbourhoods like self-contained villages makes Punavuori all the more appealing.
The resident
Markus Nordenstreng
Musician
"Punavuori used to be quite rundown but now there are so many nice restaurants and bars. It's good for parks and kindergartens too."