Style leaders / Global
Setting the bar
Success in today's tumultuous retail environment requires an adaptable toolset. We meet three flexible leaders who are setting global examples.
01
Uwe Ahrendt
CEO of Nomos Glashütte
Glashütte
The Saxon town of Glashütte is the home of fine German watchmaking. Nomos Glashütte was founded here just months after the fall of the Berlin Wall and today is one of Germany's fastest-growing manufacturers of high-end timepieces. CEO Uwe Ahrendt was born and raised in Glashütte by a family steeped in the watch industry. Having worked for iwc Schaffhausen and Glashütte heavyweight A Lange & Söhne, he joined Nomos Glashütte 14 years ago.
Q: It's been a tough few years for the industry but Swiss manufacturers tend to dominate the news.
A: It's true that the watch market is facing challenges at the moment, including the crises in Asia and Russia, the strong Swiss franc and the rise of smartwatches. The demand for Nomos watches has been growing continuously and we are on track to maintain our exceptional position in the market. We have doubled in size over the past three years, making us one of only a few brands to enjoy this level of growth. Nevertheless, we are taking the crisis in the industry very seriously.
Q: Which are your key markets?
A: Our domestic market will remain a key focus. We're a market leader in Germany – no other brand is making more mechanical watches here. We're also leading the market in mechanical-watch sales between €1,000 and €4,000.We're aiming for growth in collaboration with top retailers and currently have about 500 points of sale worldwide. Our key international markets are the UK and the US; turnover there has tripled in the past year. We're pleased by our rate of growth in Asia too.
Q: What is your vision for the future?
A: We want to stay stable and robust and to retain our independence; grow further and position our brand well internationally. We are aiming for the same brand recognition abroad that we enjoy in Germany.
The neomatik series with our new automatic calibre duw 3001 will continue to be the foundation of our increased focus on automatic timepieces. We will also continue to invest in research and development.
Q: How do you evolve the watches while staying true to the brand's DNA?
A: Nomos Glashütte is not a company to follow trends – quite the reverse, in fact. We take inspiration from other areas, such as furniture design and art, and the automobile industry when it comes to technological advances. A minimalist aesthetic characterises our timepieces. We are inspired by the principles of the Deutscher Werkbund and Bauhaus movements but also by contemporary Berlin. Our focus is on timeless design rather than fashion.
Q: What can we look forward to from the new collection coming out in September?
A: Last year we introduced our ultra-thin automatic calibre duw 3001. It is a new automatic movement that allows us to build watches that are both incredibly slender and extremely accurate, while remaining within our established price range. The first timepieces of the neomatik series, equipped with this new movement, have been a huge success. We are now extending this new class of automatic watches with three new models: Metro neomatik, Tangente neomatik and Minimatik; all will be available in a new, strikingly beautiful and elegant colour.
nomos-glashuette.com
Nomos Glashütte in numbers
Founded: 1990
Employees: 260 worldwide
Points of sale: More than 500 worldwide
Mono-brand store: One, located in Glashütte
Most popular model to date: The Tangente
02
Olivia Kim
VP of Creative Projects
Nordstrom, Seattle
Born and raised in New York, Olivia Kim moved across the US in 2013, leaving retailer Opening Ceremony to become Creative Projects director at Nordstrom. Brought into this newly created position, she has helped the Seattle-based brand maximise the benefits of being a large enterprise while also thinking on a micro level. Named vice-president of Creative Projects last year, Kim oversees the monthly rotating roster of Pop-In@Nordstrom pop-up shops – featuring brands such as Vans and Aesop – as well as in-store boutique Space, which features new and emerging talent.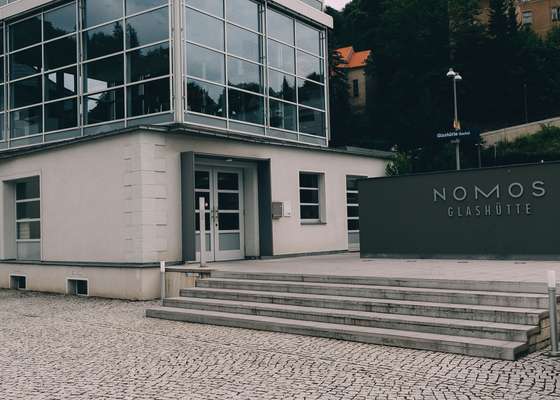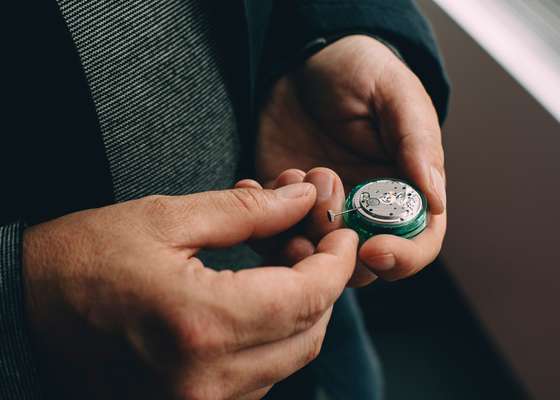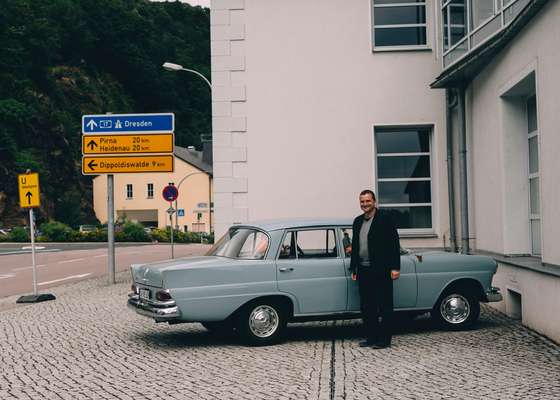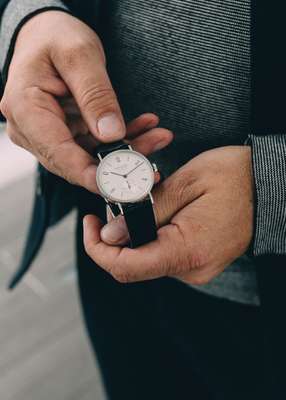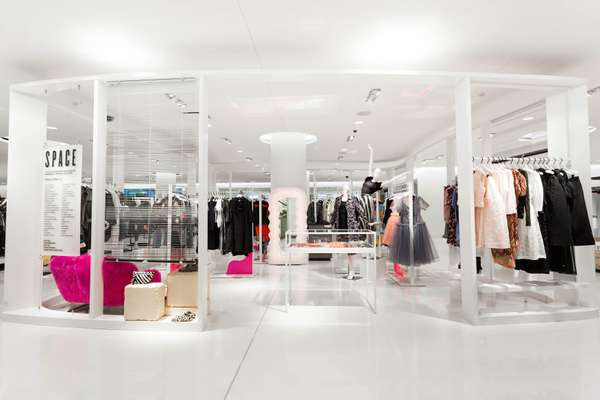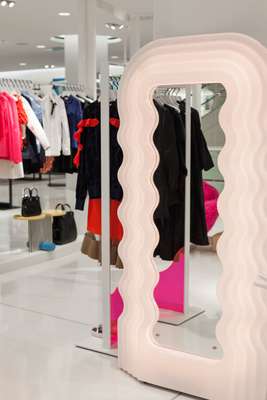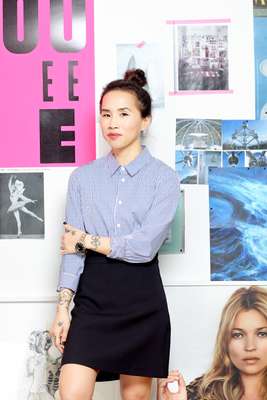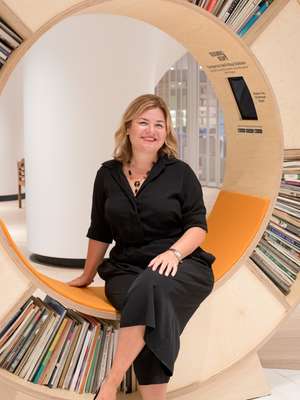 Q: Is Nordstrom about details and thinking smaller?
A: We're a pretty big company; we have 121 full-line stores. But what excites me most is that Creative Projects has really taken up the notion of "a big company thinking small". How can we do projects that feel high-touch and execute big ideas with small teams? Can we do things that are quick and nimble, things that aren't usually associated with a big company?
Q: Do you think you're almost like a company within a company?
A: Pete Nordstrom [co-president] has done a great job of saying, "Hey Olivia, here are the keys to the car, you drive." It's been empowering. I have the best job: a small department that runs inside a much larger company that lets us do things we're genuinely excited about. I get bored easily and am quite fickle so I can move on to the next thing quickly. But when I need the support of a big company I have all of that in front of me too.
Q: What are the advantages of thinking small?
A: When we launched Space last year we had a bunch of designers who wanted to grow their business with us but didn't understand how they could – they were scared of the fact that we were a big company. We were able to step back from that and say, "If we were a boutique how would we engage with these designers? Could we give them more lenient terms? Could we provide an environment that felt linked to other brands that those designers were friends with? Could we act like shopkeepers instead of a big department store?"
Q: It sounds like you're trying to strip away the red tape traditionally associated with big companies.
A: Those kinds of processes are put in place because we're a big company and we need them in order to get a lot of things done. But within Creative Projects, Pop-In and Space we're all about how we can do things quicker and be more efficient. Another thing we've learnt is to ask whether there might be other areas of the business that can benefit from this approach too. Maybe we have too many processes; maybe we have too many meetings about meetings.
Q: Yet there still seems to be a slowly-slowly approach.
A: We're focused on the quality of what we do. We want the best experience for our customers and that's a good example of why New York [the Manhattan flagship is due to open in 2019] is taking a while. It's a big and complicated project. It's been on our radar for quite some time but we want to make sure that if we're putting something out there – whether it's in New York, Toronto or Vancouver – it's something that our customers can walk away from saying that we did a great job.
Q: You talk about customers a lot. Nordstrom has quite a reputation in terms of customer service. Why is that?
A: We have that reputation because we made it our biggest priority. Our customers are the people that come into our stores but they're also the core of everything that we do.
Q: What appeals about the pop-up from a business point of view?
A: As a business model it's challenging. Pop-ups are expensive, they take a lot of time and they come and go quickly. From a business standpoint I don't think that it's necessarily the most profitable or the most efficient thing. But on the qualitative side, you get to introduce new brands and craft an exciting experience. And then we give customers something else the following month. We don't look at it in terms of numbers and sales.
nordstrom.com
Nordstrom in numbers
Founded: 1901 (as a shoe shop)
Shops (as of October 2016): 350
Pop-in@Nordstrom locations: 9
Employees: 72,500
03
Elif Capci
Beymen CEO and VP of retail, Boyner Group
Istanbul
Department stores may be in crisis but one Turkish retailer is building on its heritage despite its country's troubled waters. Beymen has grown while staying rooted in a genteel culture of distinctly Turkish service – from the cashiers that call customers a taxi to the coffee brought to the fitting rooms in its storied Nisantasi branch. Success lies in an ability to adapt to each neighbourhood it opens in. Elif Capci (pictured), ceo of the department-store chain and vice-president of retail for Boyner Group (which owns Beymen) explains how Turkey is a testbed for how to steady a business through upheaval.
Q: The Turkish market has been rocked by instability. What measures have you taken?
A: Beymen has been here since 1971 and has a loyal base that helps us weather the storm. We've seen our foreign market halved and have dealt with that by pushing for something new. For instance, we've just opened a new brand, Wepublic, with a flagship store in Istanbul.
Q: What could retailers learn from Turkish business?
A: Mature markets such as the US and Europe are perhaps less prepared to deal with uncertainty. It's not just about politics and economy: the way people spend money is changing too. The consumer is more focused on the experience. We don't just see our stores as stores: we try to create experiences around those spaces.
Q: How would you define the experience at Beymen?
A: Our personnel are geared around the happiness of the customer: we take our products to our customers' offices if they demand it; we even handle their dry cleaning for them. Secondly, it's about how we edit – we work with more than 700 brands and have learnt how to anticipate what our customers will react to. No two stores are the same and each space comes from our enthusiasm to try different things, even if they don't work.
Q: Beymen now has 21 shops in Turkey and opened an outpost in Erbil, Iraq. Where else have you got your eye on?
A: The Erbil store has since closed. It's not the right time for the market but we hope to go back. We've received offers from Berlin, Paris and Miami but want to pick an opportunity where we can create a market-leading position. We also have a standalone department store opening on the Asian side of Istanbul next year.
Q: Qatar's Mayhoola Group has purchased 31 per cent of the Boyner Group.Will we see Beymen opening in the Gulf?
A: International expansion is very much on the table. There are discussions going on in terms of where that will be and at the same time we're looking at how we can expand the brand here in Turkey.
Q: How do you take a local brand like this onto the international stage?
A: There are few success stories when it comes to department stores travelling internationally. If you have a formula for your brand and try to replicate it, rolling out store after store, then international expansion will not come easily. But if your core business is understanding the market and bringing strengths of good curation and retailing, then you can make your brand a successful local business there.
Q: It's surprising that you're opening new stores in the current climate.
A: Volatility is always there in this region. The tourists will come back. The number one thing about crises is that they're foggy and you have to be careful but we believe in the long term. We search for new opportunities where others might be too nervous to look.
beymen.com
Beymen in numbers
Founded: 1971
Employees: 2,850
Shops: 21 in Turkey, 1 in Cairo
Non-Beymen brands sold in-store: 700