Recipe / Barcelona
Three amigos
The trio behind Servicio Continuo have hit the spot for convivial late-night grazing.
Photographer Nacho Alegre, one of the co-founders of Apartamento magazine, has an eye for detail. When one of his oldest school friends sent him a link to a classified advertisement for a small space to rent in the Eixample neighbourhood of Barcelona, he saw the opportunity to realise a longstanding dream. "We always talked about opening a bar or restaurant; in the end we opened something in between," he says. "A place to meet friends, drink and get a late bite. Oddly, it is difficult to get good food late at night in Barcelona. Usually it's a kebab on the way home."
Open from 20.00 until 03.00, Servicio Continuo (Continuous Service) is a perfectly measured mix of elements. Alegre and partners Khaled Abbas and Francisco Boada enlisted the help of interior designer Cristina Carulla, who is also Alegre's girlfriend. "Originally I wanted a nautical theme but Cristina disagreed. We did agree it shouldn't have an Apartamento feel – that would be too obvious. In the end I trusted her. She likes expensive shit."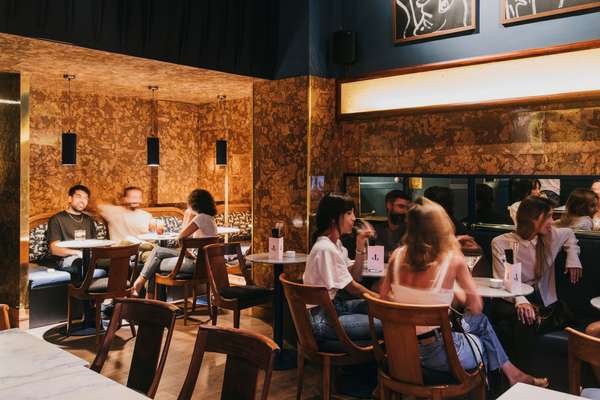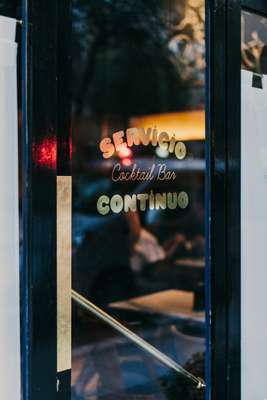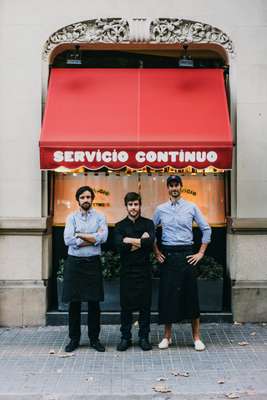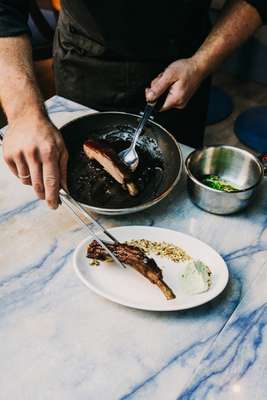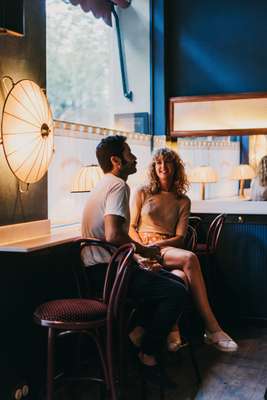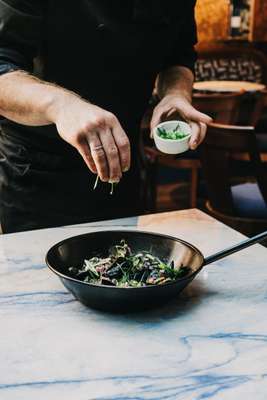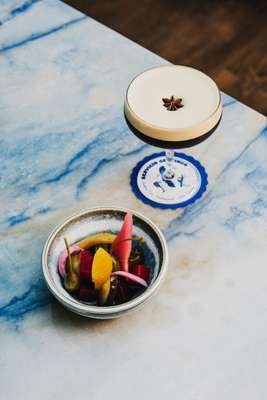 The result is something between a London gentlemen's club and a Viennese hotel bar. "It's Il Giardinetto for the new generation," he says, referring to one of Barcelona's best-loved drinking dens. The furniture is bespoke and the lighting offsets the navy walls and burgundy upholstery. Robbie Whitehead from Apartamento, enlisted to design the logo, menus and artwork, also commissioned illustrator Blanca Miró to bring a few design-minded flourishes to the space.
"The food is a piss-take of hotel-lobby dishes; a fusion of Asian influences with local ingredients," says Alegre. Chef Carlos Yañez, formerly of the Mandarin Oriental, has brought an unfussy twist to classics such as dry-aged steak with fries. "We suggest new cocktails every week but we want people to order what they like," says Alegre. "I expect the bartenders to be expertly proficient at an old fashioned, gimlet or dry."
Like the cocktails it serves, Servicio Continuo looks set to endure by placing itself between the hustle and bustle of the centre and the calm of uptown; between dusk and dawn and between the classic and the cool.
---
Apartamento is a biannual magazine launched in 2008 that brought swagger and irreverence to Barcelona's independent-publishing scene. Founded by art director Omar Sosa and shutterbug Nacho Alegre, its photography turned the page on posy interiors titles. Issue 17 was published in May.
apartamentomagazine.com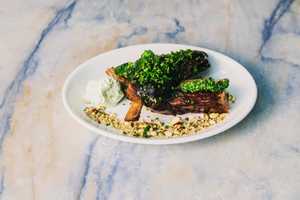 Cantonese spare ribs
Serves 6
Ingredients
12 spare ribs (3.5kg)
1ltr hoisin sauce
500g cane sugar
450ml soy sauce
240ml rice wine
120g chopped garlic
150g fresh ginger
For the salsa
80ml cream
20g Dijon mustard
For the garnish
1kg broccoli, chunks
100g pistachios, chopped
10ml sesame oil
5g fresh chives, chopped
The method
Remove a little rib meat to leave a clean section of bone to hold.
Crush sugar, hoisin, soy, rice wine, garlic and ginger until smooth. Add ribs, leave in fridge for 24 hours.
Preheat oven to 68C. Place ribs and marinade in a baking tray. Cook for 12 hours.
Wash broccoli; fry in sesame oil, set aside.
Whip cream and mix in mustard.
Sprinkle ribs with pistachio and chives; serve with broccoli and cream.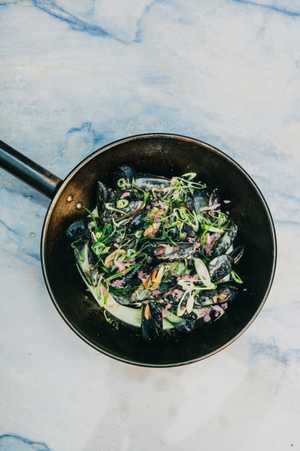 Green curried mussels
Serves 6
Ingredients
2kg fresh mussels
30ml rice wine
100g ginger
120g galangal root
200g green chillies
50g fresh chives
50g fresh coriander
50g Thai basil
150g palm sugar
80ml nam pla (fish sauce)
30g lemongrass
15g kaffir lime
3ltrs coconut milk
The method
Clean mussels and place in fridge.
Grind ginger, galangal, chillies, chives, coriander, basil, lemongrass and lime to make curry paste.
Warm paste over low heat. Add palm sugar, nam pla and coconut milk. Cook for 15 minutes until thick.
Steam mussels in rice wine for 4 minutes.
Once mussels open, add sauce and serve.