Remote outposts / Global
Wild stock
Far beyond the last city bus stop and miles from where the metro track runs out, you'll find shop owners for whom a loyal clientele and room to roam beats the sleek certainties of urban retail.
With city rents so costly, opening that boutique on a bustling strip in Shinjuku, Le Marais or Manhattan is trickier than ever. But there's another way to found your dream shop: get as far from all that pounding foot traffic as possible.
There's a breed of entrepreneurs who have done just that, setting up shop at the foot of mountains, by remote beaches or in icy northern climes (hello, Seams menswear boutique in Trondheim). If the sartorial edit is good enough, customers will travel to these destination shops.
Of course, adjustments must be made to keep the till ringing, whether that means a strong online presence or stocking milk and camping supplies alongside the finest Japanese denim. We visit three trailblazers in Oregon lake country, the mountains of Japan and the marshes of Italy. Buckle up.
---
M Crow & Co is a 107-year-old general store founded by settlers in Lostine, a tiny town nestled among the mountains of Wallowa County, Oregon, a five-hour drive from Portland. Tyler Hays grew up here and, when M Crow was about to close in 2012, the Philadelphia-based designer and owner of furniture-company bddw jumped in to save it.
"My great-grandparents settled in Lostine in the late 1800s and this store is an iconic part of the valley's heritage," says Hays. He has continued the historic shop's practice of selling everyday essentials to the surrounding rural community as well as adding his own products: beautifully imperfect leather folios, hand-thrown ceramics and a newly minted line of clothing that includes knitted caps and rustic jeans stitched from raw selvedge denim.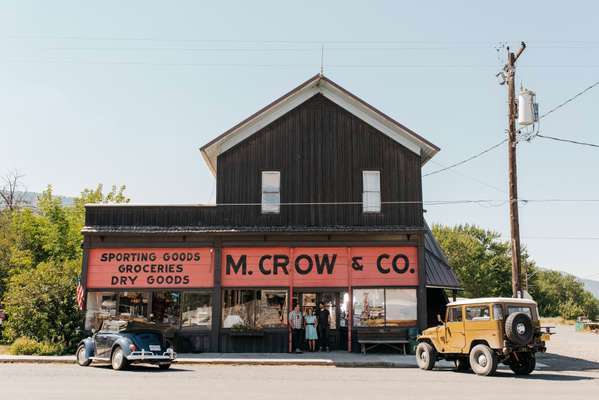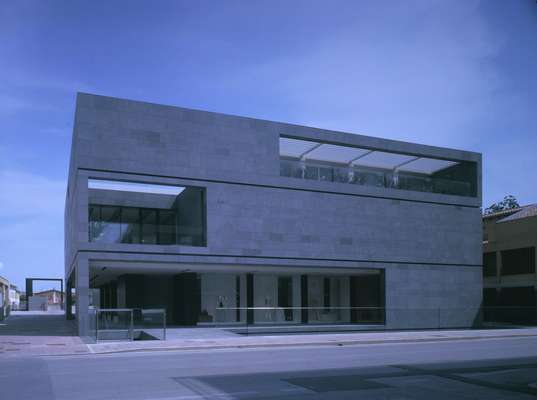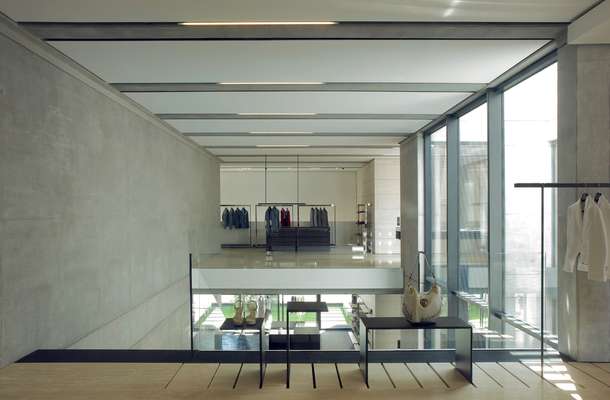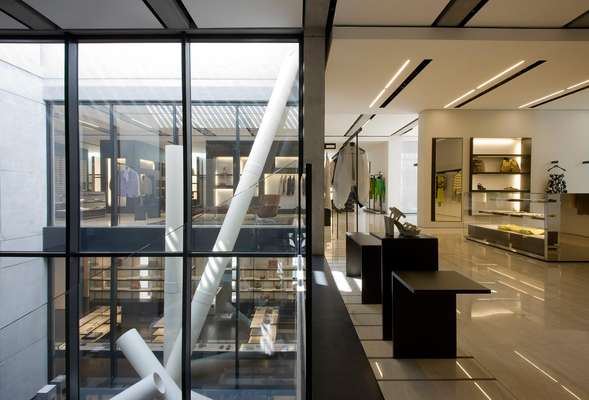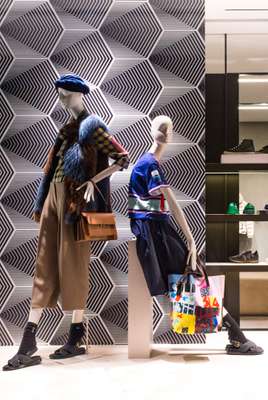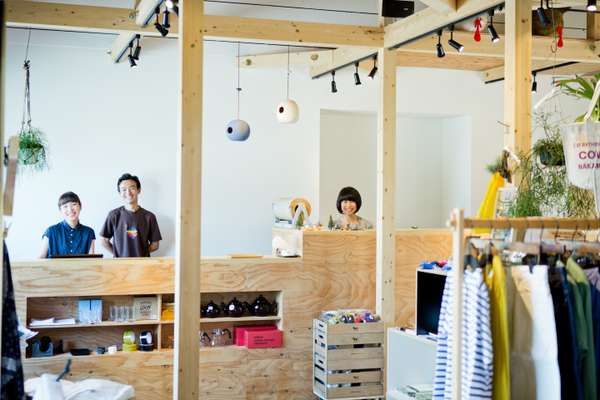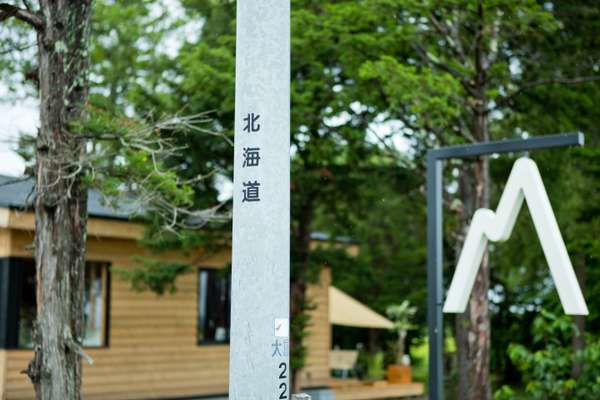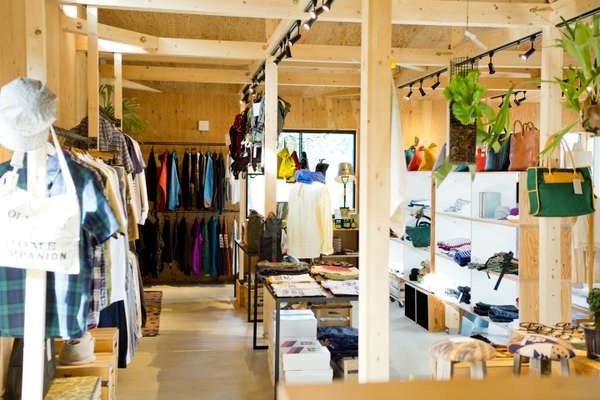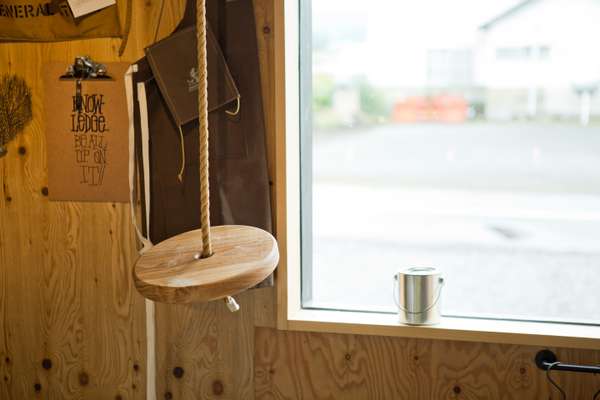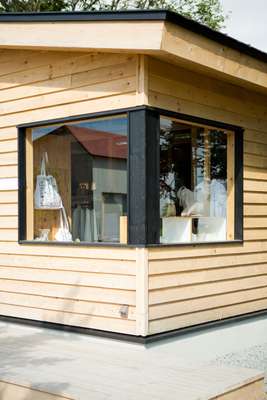 Hays designs all the sartorial pieces himself and the handsome collection of flannel, denim and canvas shirts are sewn in his Philadelphia studio. Many of the products lining M Crow's shelves are inspired by or made from regional materials, such as the glazed-ceramic planters that are sculpted from clay drawn from the county. "I design the goods around local resources," says Hays. "It's a process of bringing my hometown and heritage into my work."
His long-term goal is to invigorate the area by providing jobs through a workshop and brewery but for now the focus is firmly on M Crow. And while the shop is still selling more six-packs of beer and boxes of screws than knitwear, under Hays' discerning eye it remains a destination of choice for fashion-and-design pilgrims from cities as far afield as Portland, San Francisco and LA.
mcrowcompany.com
The northeastern Oregon town, with a population of just over 200 people, was founded in 1878 as a postal station and is known for its mountainous landscape and sprawling cattle ranches.
What we'd buy
1.
Blue denim work trousers
2.
Ceramic jar filled with M Crow honey
3.
Leather folios
The shop that Alberto Ferrante's grandparents opened in 1947 looked very different from the futuristic basalt cube that today towers above the small town of Ceggia, deep in the plains of northeast Italy. It was once an average provincial merceria (haberdasher), selling all sorts of clothes, cushion covers and buttons to a population that had lost almost everything in the war. Eraldo started to morph into the boutique it is now at the end of the 1970s, when the second generation of Ferrantes turned their focus to fashion.
An even more radical transformation was still to come, however. "The big change came five years ago when we built this new structure," says Ferrante of the redevelopment by Padua-based architecture firm Parisotto + Formenton. "It's at such odds with the rest of the town that people who arrive here are shocked. They think it just fell from the sky."
Customers happily drive the 50km from Treviso and Venice but visitors from Germany and Croatia also make the trip for goods from up-and-coming brands, Italian giants such as Gucci and Fendi and international favourites including Saint Laurent and APC.
But Eraldo's aura is its biggest lure. "We never invested much in advertising and that's what spurs somebody to travel hours to get here," says Ferrante. "The circus of fashion rests on shops like ours; we care about substance."
eraldo.it
Named after its ancient location close to the edge (ciglio) of the Adriatic Sea, Ceggia was surrounded by marshlands until the middle of the 19th century. Now it has grown into a lively, attractive village of about 6,000 people.
What we'd buy
1.
Fay padded jacket
2.
Our Legacy chambray shirt
3.
Thom Browne ribbed scarf
Hardly anyone accidentally stumbles upon Salt. The seller of outdoorsy fashion, run by husband-and-wife owners Katsunori and Tomomi Yoneyama faces a two-lane road that cuts through rice fields on the outskirts of Higashikawa on Japan's northern island of Hokkaido. The Yoneyamas hired Tokyo-based Landscape Products to design their clapboard-clad shop and home, moving here from the centre of town in 2013. Their selection puts the spotlight on small Japanese brands such as snowboards by Hokkaido label Gentemstick and bags by Anarcho Pax and South2 West8. Clothing from Japanese wilderness-wear brands And Wander, Mountain Research and Sassafras sits alongside chambray shirts and Breton-striped sweaters from urban fashion labels Tuki, Orcival and Engineered Garments.
A Higashikawa native, Katsunori embraces the lifestyle he promotes. In winter he rises early and heads to the slopes of nearby Mount Asahi to snowboard before opening the shop; in summer he goes rock-climbing or paddle-boarding. "I always wanted the shop to be in a place like this at the foot of the mountains," he says. Salt's location makes it a natural spot to load up on gear on the way to Daisetsuzan National Park. "Only people who love clothes and are looking for what we carry come here," he says.
salt-life.com
Set among rice paddies, hot springs and forested mountains, this town of 8,000 on Japan's northernmost island of Hokkaido extends into Daisetsuzan National Park, making it an ideal base for trekkers.
What we'd buy
1.
And Wander hooded top
2.
Sassafras Fall Leaf Sprayer shorts
3.
TT Snowsurf Design board