Briefing / Global
Asia Pacific
Briefing
Japan invests in some blue-sky thinking, plus rail upgrades in Thailand.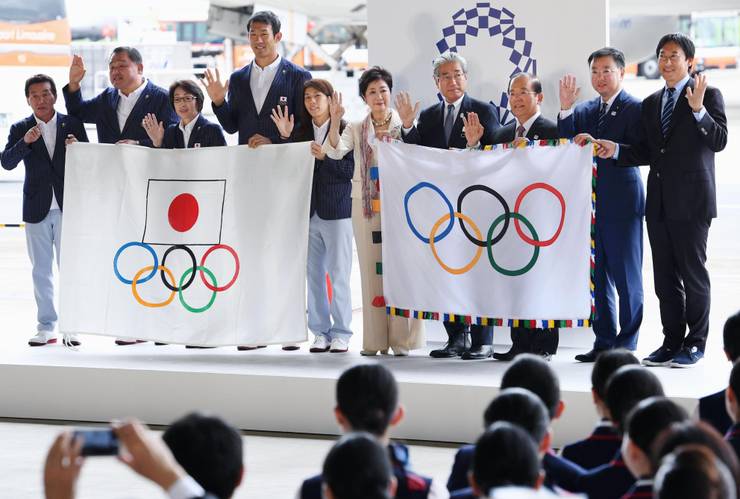 Ready for takeoff
Japan -
AVIATION
With a huge increase in foreign visitors to Japan – a record 20 million already in 2016 – and all eyes on the 2020 Tokyo Olympics, the city's two international airports are looking at ways to expand. Narita Airport has three key ideas: building a third runway, lengthening the second runway and extending operating hours. "The government is eyeing 40 million visitors a year by 2020 so we have to take that into consideration," says Junichi Sekiguchi from the Narita International Airport Corporation. "We have been catering to domestic travellers but we have to think about overseas visitors who land early in the morning and leave late at night."
Expansion at the more centrally located Haneda is complicated. With the airport's international terminal already at capacity, the Ministry of Land, Infrastructure, Transport and Tourism is floating the idea of turning Terminal 2 – one of two domestic terminals – into a joint domestic and international terminal. It also plans to create a new approach route, which will open up an extra 39,000 takeoffs and landings a year.
"We haven't decided where the new route will be yet but we are looking at a 2020 deadline," says Hiroyuki Kudo from the Ministry of Transport. "More facilities will have to be built on two of the existing four runways, including a new pier in the sea for navigation lights and a second tunnel connecting the terminals."
If the Narita plan goes ahead, the work will cost up to ¥120bn (€1bn) but the number of takeoffs and landings would jump from 300,000 to 500,000 a year as early as 2030. The changes at Haneda would see a rise in international flights from 60,000 to 99,000 a year.
---
Making tracks
Thailand -
TRANSPORT
Thailand's state railway is rolling out new train carriages as it tries to tempt peak-season travellers with a 13-hour route between Bangkok and Chiang Mai. More than 100 trains have been bought from China's CNR Corporation as part of the government's THB5bn (€130m) railway-development plan announced this April.
The next stop is infrastructure improvements: doubling the number of tracks, which should cut travel times by about a quarter. Even so, an overnight sleeper carriage on the 130-year-old railway has a long way to go to compete with low-cost air carriers, which fly the same 689km journey in just over an hour.
---
Job offers
Philippines -
IMMIGRATION
This summer saw Canada's immigration minister John McCallum tour the Philippines in a bid to attract new talent to his country. Canada was an easy sell: Filipinos are one of the fastest-growing diasporas in the country. This trip, however, saw McCallum stressing that immigrants are particularly welcome in Canada's second and third-tier cities.
Job opportunities have long attracted foreign talent to Toronto, Montréal and Vancouver but Canada's smaller centres have plenty of jobs up for grabs and a new scheme has been launched to lure immigrants to these outposts. "For our economy to grow we need the people, the workers and the skills," says Corinne Pohlmann, senior vice-president of the Canadian Federation of Independent Business's national affairs branch.
Election watch
Palau
Blue skies ahead?
Date: 1 November
Type: Presidential, parliamentary
Candidates: In the presidential contest, incumbent Tommy Remengesau Jr hopes to extend his second stint in office and there are 31 seats up for grabs in the House of Delegates and the Senate. Forecasting results is complicated by the fact that, by convention rather than law, there are no political parties. As such all candidates have to run as independents.
Issues: The presidential debates have generally focused on everyday concerns such as education, cronyism and crime.
Monocle comment: All political discussion in Palau takes place against the existential threat posed to the archipelago by rising sea levels. Although in a grim irony, Palau spent much of 2016 in a state of emergency prompted by drought.