Retail design / Tokyo
At your service
The skilfully designed and lovingly curated United Arrows flagship entices shoppers with its bazaar-style retail concept.
Now that beautiful clothes are available at the click of a mouse, retailers could be forgiven for questioning the point of a lavishly designed flagship. Thankfully there is no such reticence in Japan, where shop design continues to be an art form. Here the fashion empire United Arrows has just thrown its weight – and a substantial budget – behind a space that should thrill even the most hardened of online shoppers. Spread across two floors, this newly expanded and completely made-over men's and womenswear shop in Tokyo's Roppongi Hills is home to an impressive 550 brands.
"I wanted this shop to express the fun side of shopping," says United Arrows' creative director Yasuto Kamoshita. "I had in mind a London arcade or a Marrakech bazaar where shops are lined up next to each other." One of the best-known faces in the Japanese fashion business, Kamoshita co-founded United Arrows in Harajuku back in 1989. Kamoshita worked with Masamichi Katayama and his studio Wonderwall on the Roppongi Hills interior – a good move since Katayama has been shaping retail design for the past two decades.
"I knew it was going to be difficult to reflect 27 years of United Arrows' history," says Katayama. The bazaar idea struck a chord though, "where each area has a strong character and a unique mood". Instead of acres of open space, Katayama divided the upper floor – mostly devoted to menswear – into a series of small shops, each with a different style and identity. Antique watches, leather goods, sunglasses and suitcases are all given their own spaces; the umbrella shop has the look of an old London outfitter.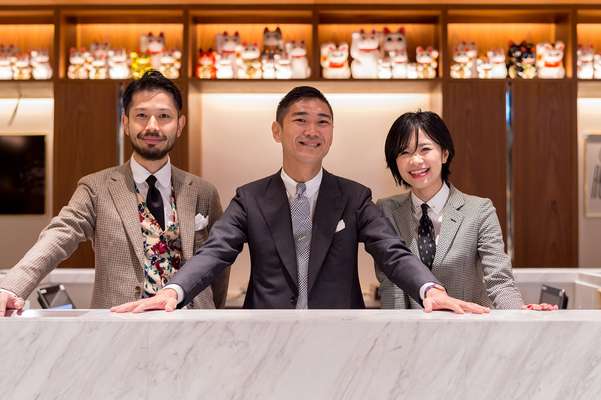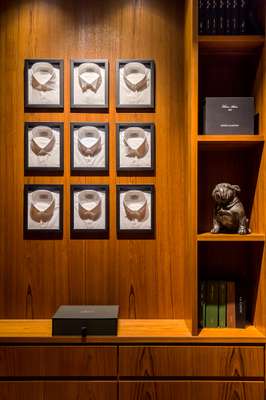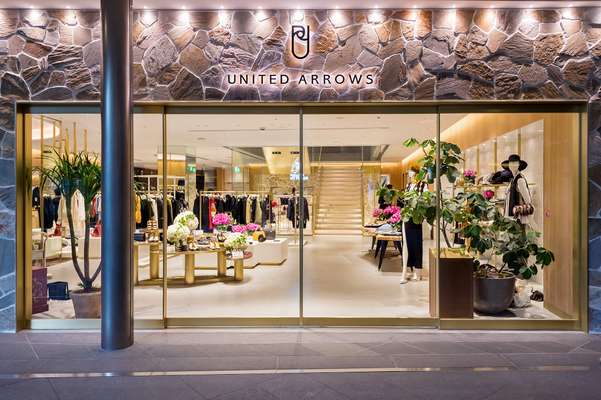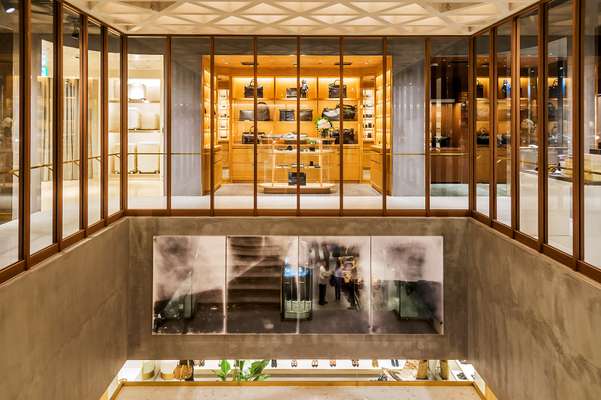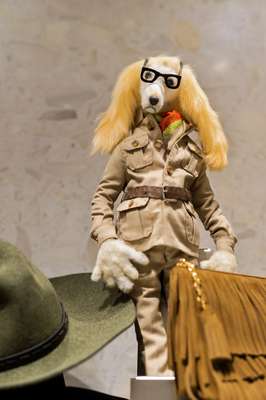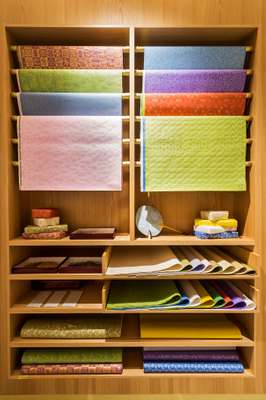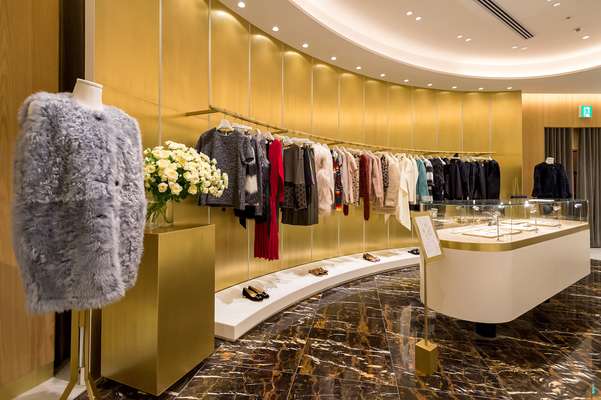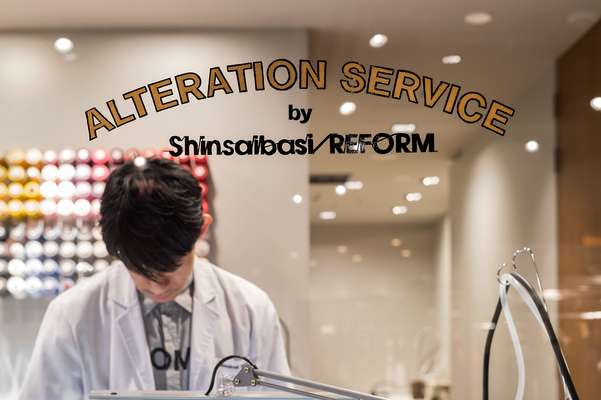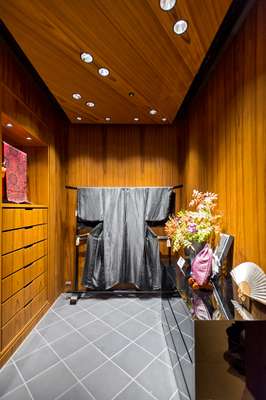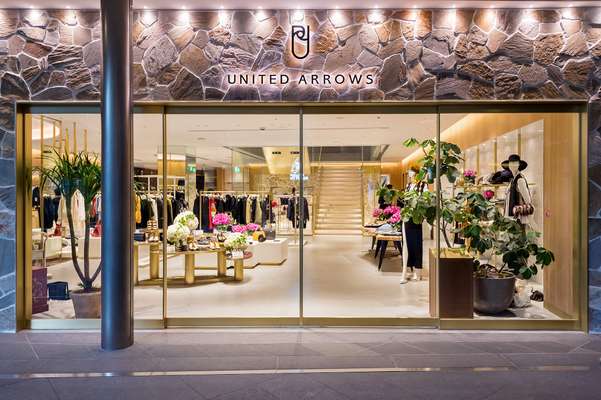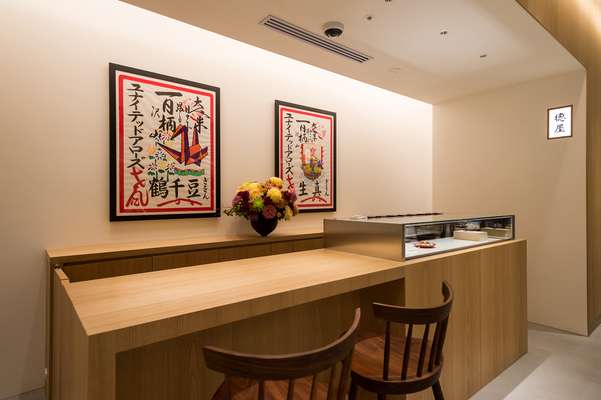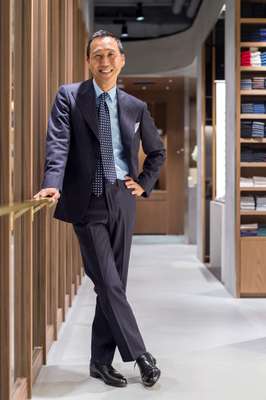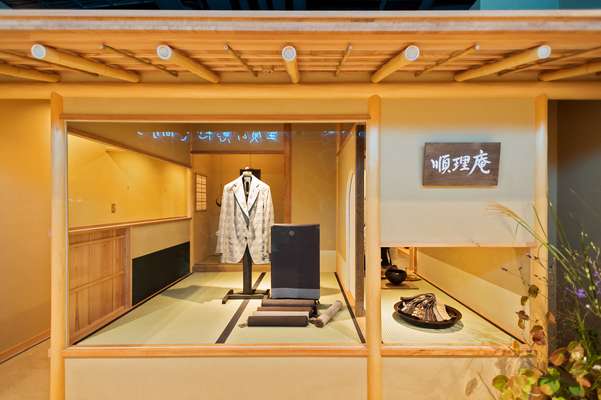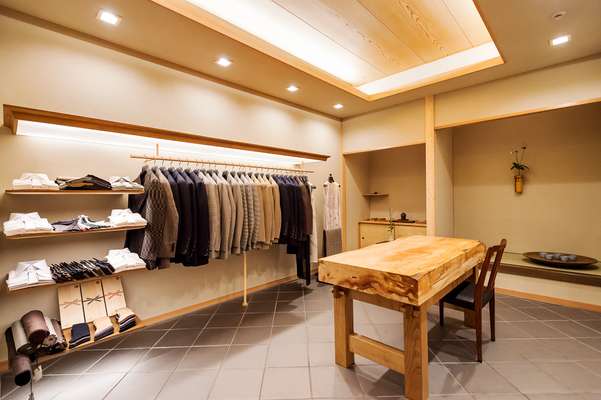 For United Arrows chairman Osamu Shigematsu's exquisite Junrian brand, which makes use of the finest Japanese kimono silks, a miyadaiku craftsman was brought in to build a traditional Japanese shop. A woody smell fills the air and there is a table made from ancient Yakushima cedar. Next door there is a shoe-shine station and further along, a workshop for alterations from Shinsaibashi in Osaka.
The gentlemen's formalwear department – the biggest part of the menswear business – is dark and panelled. "I wanted something classic, a traditional gentlemen's room but not a fake," says Kamoshita. Katayama added a playful touch with a glass-walled stockroom, which is visible from the shop floor, allowing customers to salivate at the sight of racks of Italian wool jackets. United Arrows has always mixed items from Japan with the best products from Europe and beyond. "I kept in mind something that has always been part of United Arrows' identity: the impact of the West on Japan and vice versa," says Katayama.
The designer has used an array of materials – wood, brass, glass and stone – and a confident colour palette. There are vases of bright-pink flowers and the changing-room walls are a vibrant celadon. Dark marble lines the wall of the women's salon, which is hung with evening dresses from Rochas and Valentino, and small cabinets reveal clutches and jewellery. Casual womenswear occupies a more open space, skilfully showcasing United Arrows' own-brand items as well as limited-edition collaborations and a selection of handpicked brands from around the world.
It's not all fashion either: there are sheets of paper from Karacho – a Kyoto company that has been hand-printing paper for generations – while Tokuya, a traditional Japanese confectioner (also from Kyoto), has a counter selling beautifully boxed wagashi sweets. There are toiletries and a gift corner selling vintage trinkets and unusual pieces from around Japan that will appeal to the home market as well as tourists.
All over the shop there are pieces of vintage furniture sourced from interiors shops in Japan. Artworks too: Takashi Homma's intriguingly timeless photo of Mount Fuji on washi paper stands out on the staircase, and a strong black-and-white painting by young artist Joji Nakamura hangs among the women's shoes. Diversity is key to Katayama's design. "I wanted a place that would excite customers who come through the door," he says. "It's an experience as well as somewhere to shop."
Kamoshita, whose tailored style and sunny personality make him a target for street-style bloggers everywhere he goes, says that Roppongi made sense for the new flagship. "The old image of Roppongi was nightlife," he says. "But it has a cultural side – there are several art museums here – and fashion is culture too." The main United Arrows shop, a Harajuku landmark, will remain. "Harajuku is where it all started. It's where our heart is, even though our regular shoppers don't spend much time there these days – it's become too young."
In Roppongi, Katayama and Wonderwall have done such a good job with the design that it would be hard to leave without buying something. "We've calculated everything – the atmosphere and the layout – but you don't feel that when you're shopping here," says Katayama. "I think we have managed to create something very new."
United Arrows CV
The firm was founded in 1989, listed on the Tokyo Stock Exchange in 2003 and has grown into a retail giant with more than 250 shops and sales of nearly ¥141bn (€1.3bn). The company, which prides itself on offering carefully selected Japanese and overseas men's and womenswear, is as dynamic as ever. It launched shops in Tokyo's Narita and Haneda airports in 2010, opening its first overseas outpost in Taipei in 2013, and in 2016 the new concept H Beauty & Youth store in Aoyama, Tokyo. Its best-known shop is in Harajuku, a landmark built in 1992 by the Spanish architect Ricardo Bofill.