Canadian cottages / Canada
Beat a retreat
The Canadians' love of cottage country is more than a lifestyle choice: it's a way of linking to that vast landscape and being part of the nation.
It's early on a Saturday morning and Kathryn Walter is walking along a well-trodden forest path toward the cottage she and her husband built on Stony Lake, Ontario. "For someone who lives in the city it's definitely a retreat," says the Toronto-based artist of her summer home, which is tucked away on a four-hectare island about two hours north-east of the city. She and her family have been coming here for decades: her great-great-grandfather, a Prussian furrier, bought the island for ca$100 in 1886. Her 87-year-old father, Don, has been fastidiously modernising his own 90-year-old cottage elsewhere on the island.
"That relationship with nature is something I grew up with," says Kathryn. "We always went to the cottage." Though idyllic, the Walters' set up isn't all that unique. For the past 150 years Canada has been a nation largely shaped by outsiders: first by the French and English settlers who claimed the land from Canada's indigenous nations and made it their home; then by the waves of immigrants who have, for generations now, brought their own histories and cultures into the country. Yet cottage culture is a characteristically Canadian way of life, shared by millions across the country at lakes big and small. Away from the city in cottages nestled on rugged lakefronts surrounded by towering trees, Canadians can forge a connection to the country's vast frontier – a space that is fundamental to Canada's perception of its history and identity. Though winters can be brutal, summers are often sublime with temperatures soaring into the mid-30s. After months cooped up indoors, cottages offer respite and a shared sense of the country's hinterland. Perhaps the closest lifestyle equivalent might be archipelago living in Finland, Sweden or Norway.
Scattered across the country are resource-rich lake regions. In Ontario in particular, many of these spots became the locations for thriving lumber and mining businesses in the 19th century. By the turn of the last century, however, these areas began to evolve into recreational destinations, dotted with cabins and resorts. City dwellers purchased land near or on a lake, often for a nominal price, and built their own cottages. Crucially, many of these regions were linked to southern cities by rail and were easily accessible.
Today cottages are a defining fixture of the Canadian landscape. Many of the rustic structures built decades ago are still standing, though increasingly cottages come in all shapes and sizes. Many, says Al Zikovitz, the long-time publisher of Cottage Life magazine, are three-season affairs, selling in the ca$300,000 to ca$800,000 (€200,000 to €540,000) range in the northern lake regions near cities such as Toronto, Montréal, Ottawa and Winnipeg. Then there are the affluent Hamptons-like regions, such as Ontario's Muskoka District, which are home to sprawling lakeside estates that are popular with wealthy Canadians and Americans, including Hollywood celebrities. Here you'll find year-round amenities, elaborate landscaping, extensive boathouses and even helipads.
While some retreats can still be rather remote, cottage country differs from most other rural areas of Canada as a seasonal influx of visitors brings a summertime boost to the population. As such, the economy in the towns serving these regions has also evolved in ways that suggest a blurring between these lakeside retreats and city life. Once typified by gritty working marinas redolent of the scent of gasoline, cottage-country towns now feature upscale restaurants, high-end sporting-goods shops, supermarkets laden with gourmet fare and craft-beer breweries, as well as services such as hot-yoga studios and physiotherapy clinics. In other areas the cottage settlements have seen a surge of condo and time-share resort developments geared to families who can't afford to buy outright but still want to partake in the lifestyle.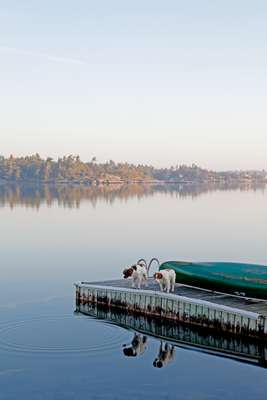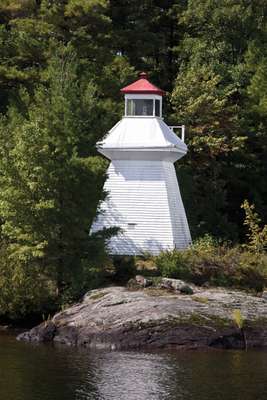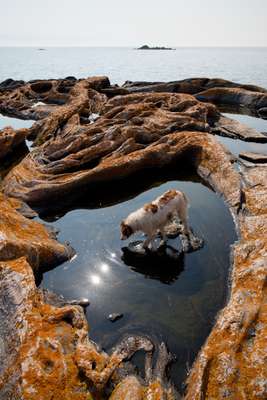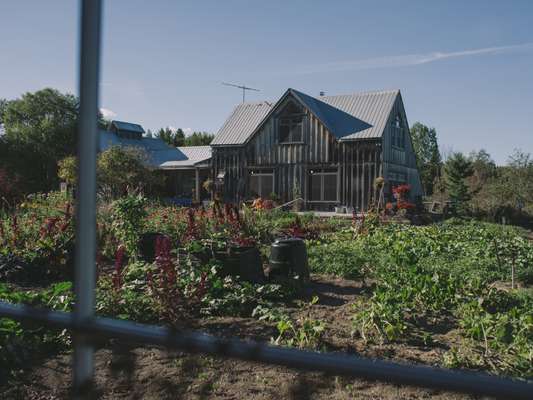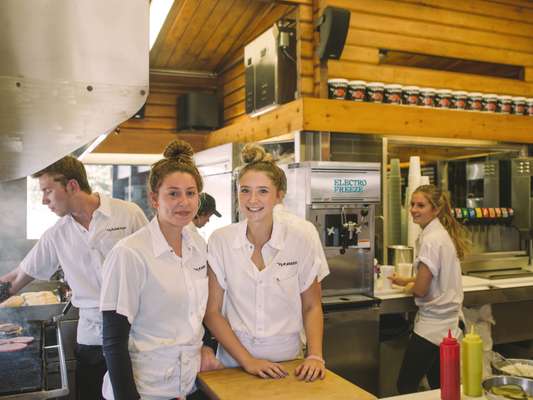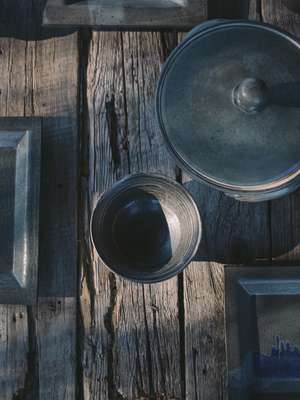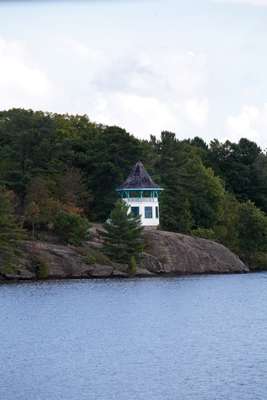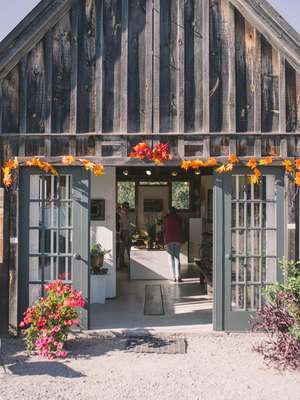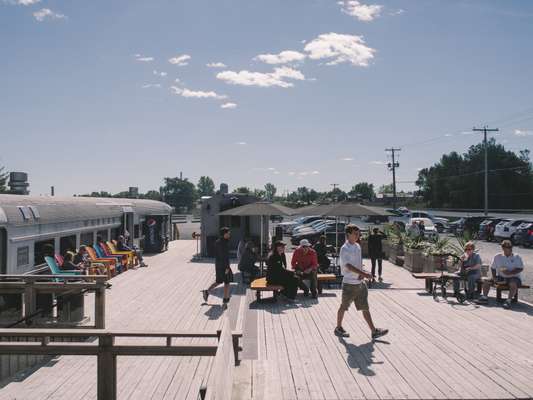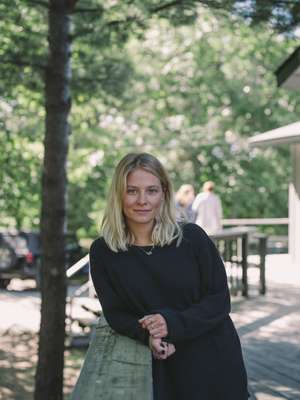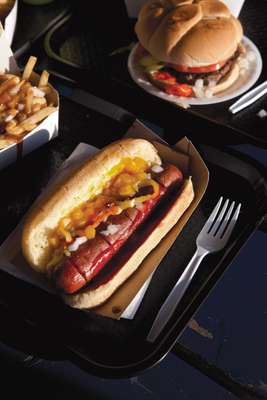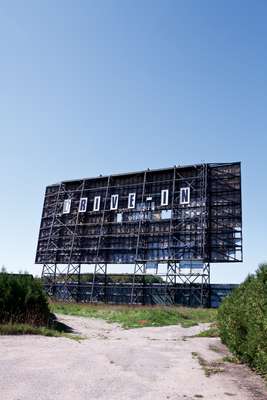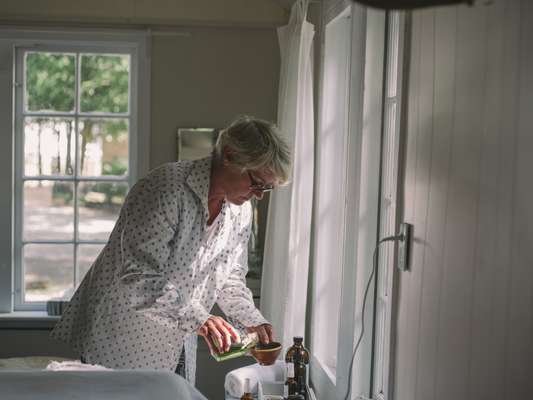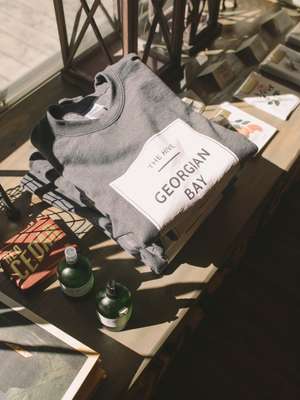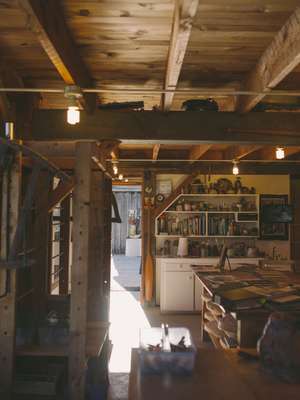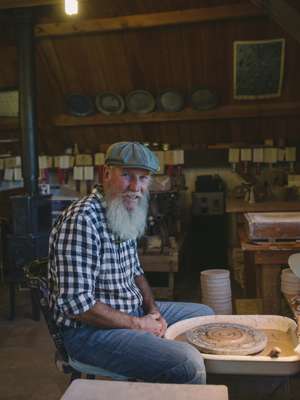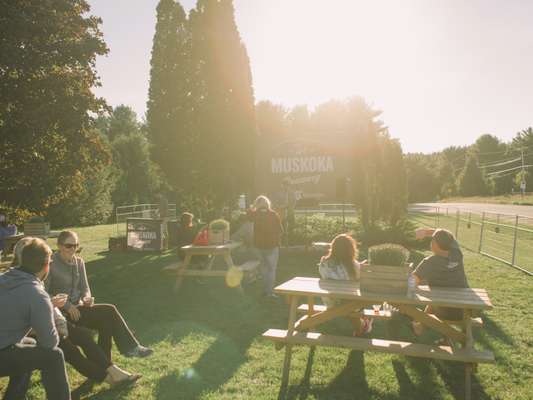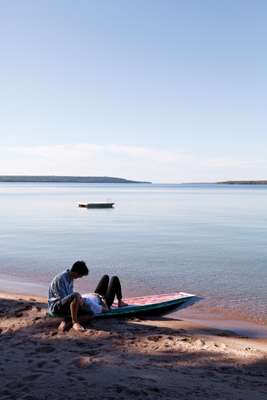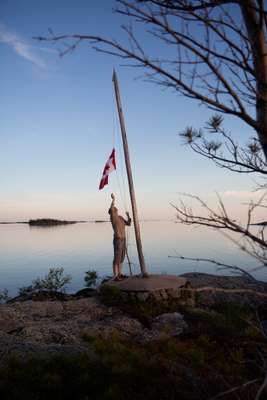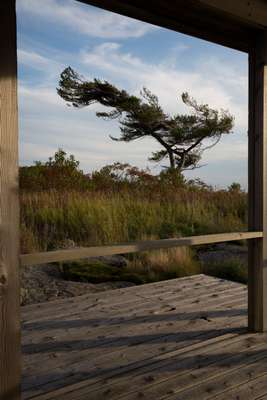 About 200km west of Stony Lake and the Walters' property is Georgian Bay on Lake Huron where Peter Wijnbergen, who runs a Canadian forest products firm, built a three-bedroom cottage in the early 1990s. The 53-year-old Dutch native enlisted an architect friend to help with the design and some friends to assist with the construction over the course of two summers. "We transported the wood by barge," he says. "It was a big adventure."
For Wijnbergen that cottage was more than just an ambitious project. Not long after he came to Canada he found himself visiting the Georgian Bay cottage owned by the parents of his future wife. He was enthralled: "It was a contributing factor in my decision to stay in Canada." He later bought part of the island, which faces an expansive body of water. "You can be there and not know there's one neighbour nearby," he says.
He isn't alone in his enthusiasm for construction. Modernising cottages and expanding properties for growing families is a priority for many owners and the diy ethos remains deeply embedded in the cottage lifestyle. Cottage Life's Zikovitz, a former carpenter, says he started the magazine after discovering a dearth of practical information about building decks or septic tanks. For some cottagers, tinkering is an integral part of the experience, which explains the proliferation of hardware retailers in many cottage-country regions.
In 1994, Zikovitz and his partners launched the Cottage Life Show, which is now held in a large trade-fair space twice a year. It has become Canada's largest consumer show, with as many as 525 exhibitors and 40,000 visitors streaming into the hall over the course of three days.
It's a marked shift from the cottage culture of 40 years ago. Lisa Keller, an Ottawa-based writer, recalls her parents' spartan cabin on Falcon Lake, near the Ontario-Manitoba border. "It was all granite, conifers and water," says Keller, who grew up in Winnipeg. "I just had the most idyllic golden summers there."
Though her mother sold that cabin in 1990, Keller spent many years trying to figure out how to replace it. Earlier this year she and her husband Dave Taylor made the leap, purchasing a rustic cottage on Lac Lyons in Québec, just east of Ottawa. Built from log planks and heated with a pellet-burning stove, the cottage is not a high-end vacation home, says Keller, but she doesn't mind doing without the sorts of amenities that have become standard issue, such as hot tubs and boathouses.
Indeed, when prompted, many Canadians will say that their cottage experiences are not solely about pleasure: they are directly tied to rich childhood memories and family traditions. Back at Stony Lake, Kathryn muses on how her great-great-grandfather first built his two-storey cottage in the 19th century and now, 130 years later, the family is still carrying on the tradition of visiting the island. As Kathryn says, "It's a great Canadian story."
Cottage regions
British Columbia: The Shuswap/Okanagan Valley in central BC is a booming retirement region featuring excellent wine and languid lakes that nestle between mid-sized mountains.
Alberta: The Jasper region west of Calgary offers mountain cabins, though not necessarily on lakes. Sylvan Lake is a popular retreat that lies between Calgary and Edmonton.
Manitoba/Ontario border: The Lake of the Woods region has long been a favoured destination for Winnipeg cottagers.
Ontario: The cottage density is unique here because of the proximity to Greater Toronto and northeast US. Popular regions include Lake Huron, Georgian Bay/Severn, Muskokas, Kawarthas, Haliburton and Bancroft; further east, there are the Thousand Islands and the Rideau Canal regions.
Québec: Ottawa residents tend to flee across the border to the Gatineau, a hilly and picturesque region less than an hour from the capital. Montréalers head south to the Eastern Townships.
Cottage culture is strong across Canada and it goes by many names. While summer retreats in Ontario, Newfoundland and Nova Scotia are almost always referred to as "cottages", many in British Columbia, Alberta and Saskatchewan use the term "cabin" or more generally refer to going to "the lake". Then there are a clutch of English-speaking Montréalers who say "chalet", while outliers around the country may use the more imprecise "camp" to refer to their summer homes.
Despite the various terms they are all generally used to describe the same types of structures. Yet that doesn't mean they can be used interchangeably: refer to a cottage as a "cabin" in Ontario and you'll raise eyebrows; mention a "cottage" in western Canada and you could be mocked for assuming airs.