Canada in Ukraine / Ukraine
Brothers in arms
Canada may be seen as the perennial nice guy but its military are ready for a fight. We join them in Ukraine, where they are taking a stand against Russia.
Artem is a 23-year-old first lieutenant from central Ukraine; he doesn't want to give his last name. A few hours ago he led his men into battle. They won a handsome victory, as is confirmed by the commander of the vanquished. "Ukraine, hands down," says Major Andy Mitton, 37, of the Princess Patricia's Canadian Light Infantry. The result was adjudicated by Miles, or Multiple Integrated Laser Engagement System: a souped-up version of laser tag used by armies to simulate combat. For one team on this remote Ukrainian army training range northwest of Lviv, more than 1,000km from any active frontline, this is more of a dress rehearsal than a game. Artem has already fought in Ukraine's war with Russia and its proxies in the east of his country and expects to return.
"This training," he says, "has been significant. The soldiers have picked up a lot of skills they hadn't had time to learn. And I have 70 per cent brand new personnel so the leadership training has helped me. My opinion is that if we were trained in the same way before the war started we would not have had so many casualties."
Artem is one of nearly 2,000 Ukrainian soldiers who have so far been trained under Operation Unifier – Canada's contribution to the various multinational efforts to shore up Ukraine since Russia's intervention in 2014. Unifier first deployed in summer 2015 under the government of the staunchly pro-Kiev Stephen Harper (although Justin Trudeau visited the troops in July). The aim is clear: a Ukrainian army better at fighting Russians. Between Unifier, the commitment of an infantry battalion to Nato's build-up in the Baltics, a firm approach to sanctions against Russia and more than ca$700m (€471m) in aid to Ukraine in the last two years, Canada has taken a conspicuous stand on the frontline of the West's stand-off with Moscow.
There are approximately 200 Canadian soldiers serving with Unifier, most of them based at the Ukrainian military's International Peacekeeping and Security Centre near Yavoriv. The main barracks, Central City, is a well-kept conurbation of yellow-orange buildings that once housed Ukrainian soldiers training for UN missions abroad, before more pressing concerns arose at home.
The Canadians presently with Unifier are mostly drawn from the Canadian army's Third Division, and are commanded by Lieutenant Colonel Wayne Niven, 41, of The Patricias. "There's strategic messaging through our presence here," he says. "It's a tangible demonstration that Canada supports Ukraine and I think that's understood."
Like many of the soldiers he leads, Lt Col Niven is not merely imparting theoretical experience: he served two tours in Afghanistan and some of his comrades have been in uniform long enough to recall Bosnia and Kosovo, just two of many theatres in which Canadians have deployed as UN peacekeepers. Unifier is no blue-beret mission, however. The official rhetoric may insist that the assistance is "non-lethal" but this raises the philosophical conundrum of whether any help you lend an army at war can really be classified thus. An interesting question of etiquette also looms: how do you descend from half a world away and presume to teach already combat-hardened soldiers how to fight a war in their own country?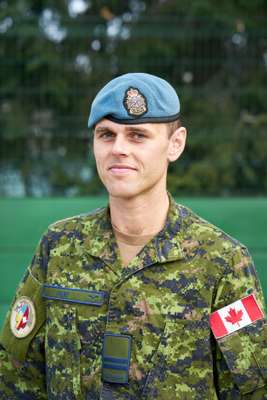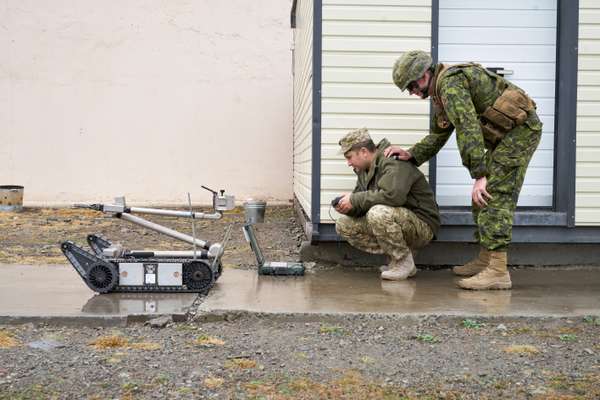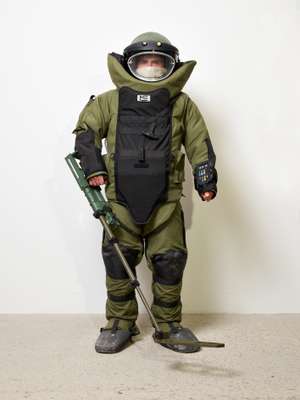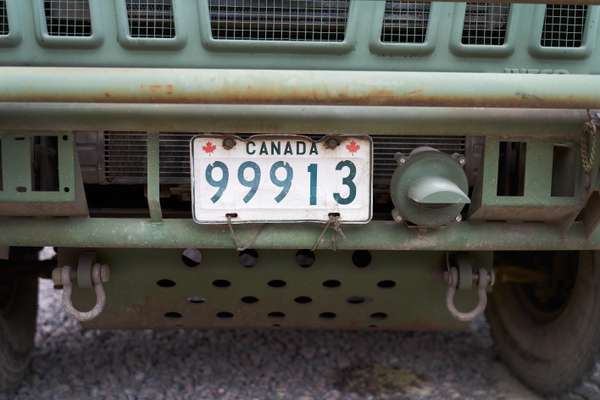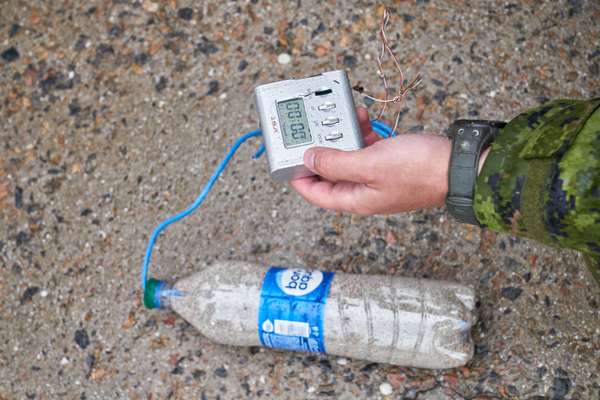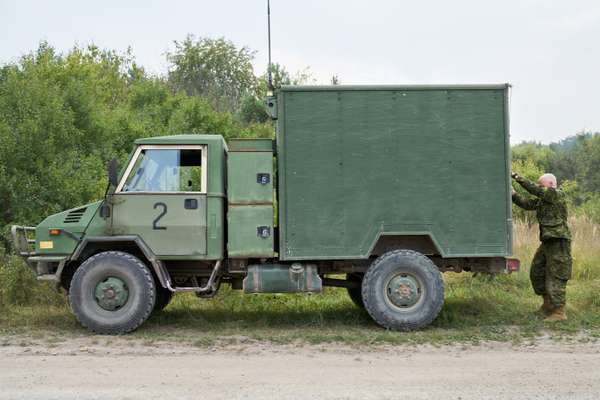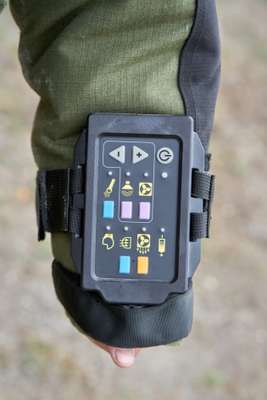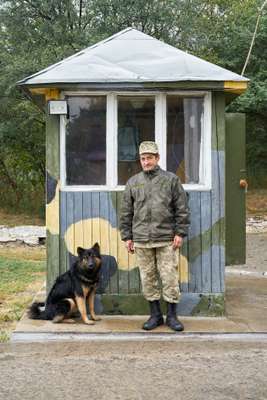 "We discussed that a lot before we came," says Lt Col Niven. "We want to show them not necessarily a better way but a different way. Soldiers like to swap war stories anyway – the Ukrainians have been enduring artillery strikes, sniping and difficult battlefield conditions for protracted periods. We don't have that so we're learning a lot as well."
A theme recurs in conversations with Canadian soldiers who worked – or tried to work – with the Afghan National Army, to the effect that they anticipated that Unifier would be more of the same, and are mightily relieved that it isn't. "Ukraine is a nation with a standing military, a functioning chain of command and soldiers proud to be serving their country," says Lt Col Niven. "Which was not always the case in Afghanistan."
"Afghanistan left a sour taste," says another officer, who had a mentoring role with the Afghan National Army in Kabul. "These guys are different: they're professional and patriotic. They just need a bit of a steer."
They also need kit. Canada has furnished some "non-lethal" materiel – notably cold-weather boots and uniforms – but Ukraine's bmp-2 infantry fighting vehicles are 1980s-vintage relics and some of the trucks in the Central City vehicle compound rather older. They are certainly an unflattering contrast to the khaki Canadian Mercedes-Benz G Wagons now parked alongside them. One Canadian mechanic marvels at the "inspired ingenuity" with which his Ukrainian counterparts keep their Soviet-built jalopies mobile. The Ukrainians, he says, often end up paying for parts and petrol out of their own pockets, still operating under a code which holds that men are more dispensable than machines.
A smaller Canadian detachment occupies some of a hotel in Kamianets-Podilskyi, a five-hour drive southeast of Lviv. Off base, Unifier is a punctiliously low-key deployment: soldiers travel in civilian clothes, in rental cars, with no flags flown. At a briefing, Sergeant Major Terry Wolaniuk, 46, of 1 Combat Engineer Regiment ("Yes, the name's Ukrainian but no, I don't speak it") instructs newcomers in the ground rules: no soldier leaves the hotel alone and all excursions are restricted to a couple of city blocks and a few designated shops. No bars, nightclubs, brothels, gun shops, tattoo parlours or being near any political gathering. "No silliness, no craziness, no horseplay," says Sgt Maj Wolaniuk. "We are upstanding gentlemen, professional soldiers and we're representing Canada. Just be cool, alright?"
The Canadians in Kamianets-Podilskyi work at the Ukrainian army's demining centre in the town. This is in a barracks opened in 1967; for roughly the first half of its life it housed Red Army troops training to kill Nato soldiers. Its primary occupation now is teaching Ukrainian soldiers to deal with ieds planted by their former comrades. Again, the Canadians are in a position to impart lessons learned the hard way: most of the 158 Canadians who died in Afghanistan lost their lives to such devices. "Our soldiers are encouraged to talk about their combat and ied experiences," says Wolaniuk. "You see the Ukrainians' ears prick up when we say, 'This is what happened to us and this is what we learned from it.'"
Instruction takes place in a yard behind the centre's main building, which has been turned into a sort of theme-park of post-conflict desolation, littered with wrecked cars, railway lines and other obstacles. These are mostly for the benefit of the Ukrainians' bomb-detecting dog teams, who use this as a training course.
The expertise that the Canadians bring is both technical and practical, to the extent that it can be. ieds are as varied as the human capacity for malice, which limits the scope for definitive lessons. One class is shown a dummy device that consists of balloons full of acid boxed up with a chemical powder: when the acid chews through the balloons it explodes; no tell-tale wires or metal.
"So there's no 'now cut the blue cord' stuff here," says one instructor. "It's fundamentals – the basic safety procedures to have in place before anyone starts making decisions about a device."
Decision-making, indeed, seems the focus of much of Unifier's work. Ukraine's military officially aspires to meeting Nato standards – but that may require some adjustments of mindset.
"Doctrine is non-existent," says Major Dave Amundsen, 34, also of 1 cer. "Nothing is written down and you can't just translate Canadian or American into Ukrainian and hand it over. We have to build it together. They're dealing with something urgent so writing 800 pages of theory has not been a priority."
Unifier's current mandate extends to 31 March 2017. Ukraine's difficulties with Russia are likely to last longer. Unifier's hope is to make itself redundant. "The goal," says one Canadian sergeant, "is to have them do this in our absence."
Whether or not that mission is accomplished, and whether Ukraine's war with Russia continues, ends or (as seems more likely) simmers more or less interminably, Canada will have reminded the world – and perhaps itself – that it is able, and willing, to take sides.