Business / Global
Business
Briefing
Small businesses in Singapore and why Ontario start-up success Waterloo needs better air links.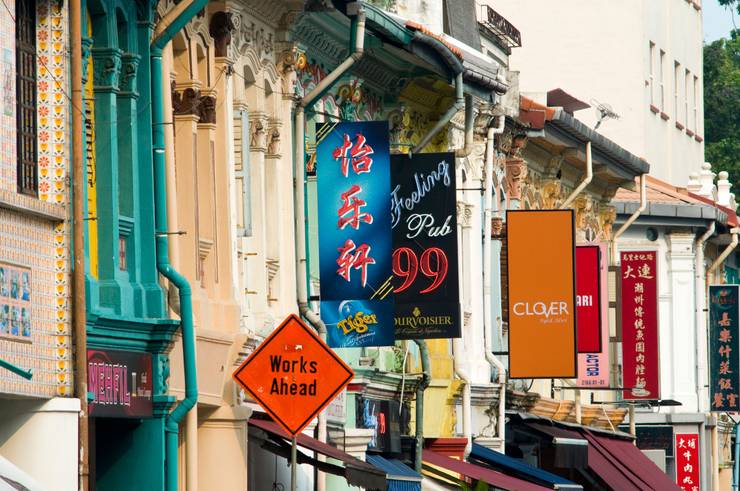 Independents' day
Singapore -
RETAIL
Amid a sales slump this year, Singapore's main shopping strips have been sprucing up their retail spaces, launching pop-ups and opening snazzy new flagships in an attempt to woo back customers. But in the city state's "heartland" – its residential enclaves – a more subtle revival of small businesses has been taking place.
The government has recently injected S$29m (€19m) into a 2007 scheme, which was launched to refurbish and revitalise shops on public-housing estates. The aim of the initiative is to ensure that independent businesses remain competitive and afloat in the face of shopping-mall market dominance.
"We hope it will attract more customers," says Mohan Raj, who's keen on updating the 28-year-old façade of his magazine outlet, situated within the sleepy southeastern neighbourhood of Geylang.
About 80 per cent of Singapore's residents live within public-housing developments and see these stores not just as retail outlets but also integral communal meeting points. "Some people that have shifted out of the neighbourhood still return," says Yong Teck Chai, who runs a home-appliances shop around the corner from Raj. "There's a kampung [village] spirit."
These treasured businesses can provide worthy alternatives to malls – especially if given a bit of a boost.
---
On the move
Canada -
TRANSPORT
Waterloo, Ontario, comes second only to Silicon Valley in its concentration of start-ups in North America. What's more, that number is steadily growing. "In the past three to four years we've had 500 new start-ups a year," says Chris Plunkett, director of external relations at Communitech, an industry association that works with technology companies in the region. Unfortunately, there is a problem that's hampering all this progress: transport. Congested highways and limited train services have historically made travel to and from Waterloo difficult.
"Half of our business is in Toronto but going back and forth is a huge hassle," says Simon Woodside, founder of Medstack, a technology start-up based in the area. It's hoped that a new air link that's proposed between the two cities will change all that. Both Next Jet and Greater Toronto Airways are making plans to offer regular services between Waterloo and Toronto as early as 2017. The flight is just 20 minutes long and, according to Next Jet president Tan Ahmed, the cost of a ticket would be far from prohibitive to the average business commuter. "The price would be comparable to taking a taxi," he says.
Besides the cost and time savings, the journey will also allow travellers to work on the go, which would draw more entrepreneurs to the area. "As a start-up, having easy and affordable access to Toronto will allow us to be exposed to resources that we may not have connected with," says Caitlin MacGregor, CEO and co-founder of Waterloo-based software company Plum.
Ahmed, however, hopes a new link will not only draw business customers but also regular passengers who are looking for a faster and more efficient means of transport between the two cities. (While we're on the subject, a high-speed railway would be even better.)
---
Start me up
Japan -
INVESTMENT
Japanese companies are making record-breaking investments in domestic start-ups. In the first half of 2016 about 8,600 nascent businesses received ¥93bn (€811m) – that's a 21 per cent increase from the same period last year, expected to mark a new annual record.
"The Japanese mega-banks used to invest mostly in domestic technology but recently Toyota, Fujitsu and other Japanese Fortune 500 companies have raised the stakes," says Akira Kitamura, president and CEO of Japan Venture Research, noting that the target of these new investors has perceptibly shifted. "What used to be interest in gaming, B2B companies and social networks in 2012 is now changing to artificial intelligence and the Internet of Things."
One snag is that it's mainly Tokyo that's luring investments, start-ups and talent, meaning cities such as Fukuoka and Osaka are losing out.