Toronto vs Chicago / Global
City slickers
Canadians are rightly proud of their vibrant metropolises. But how does Toronto, one of its noblest urban hubs, compare to sister city and rival Chicago across the international border? We pitted citizens of both places head to head to find out.
The case for Toronto
by Tomos Lewis
Toronto is like a teenager from a good family: young, well behaved, good grades, polite to a fault. But underneath the niceties something interesting is going on: there is energy and rapid change as the city grapples with what it wants to be.
Toronto's famously diverse population (half of Torontonians were born elsewhere) is growing; you are as likely to find a newspaper printed in Portuguese, Italian or Estonian as you are one of Canada's three big dailies, all of which have their headquarters in the city.
One fifth of Canada's gdp is generated in the city. Bay Street, Toronto's (and Canada's) financial centre, weathered the financial crisis of 2008 and continues to perform well despite the economic woes being felt elsewhere in the country.
But corporate Canada, which dominates Toronto's downtown core, belies a vibrant cultural clout. The Toronto International Film Festival and Luminato Festival are the highlights of a growing roster of arts and fashion events in the city that sit alongside cultural institutions such as The Power Plant art gallery.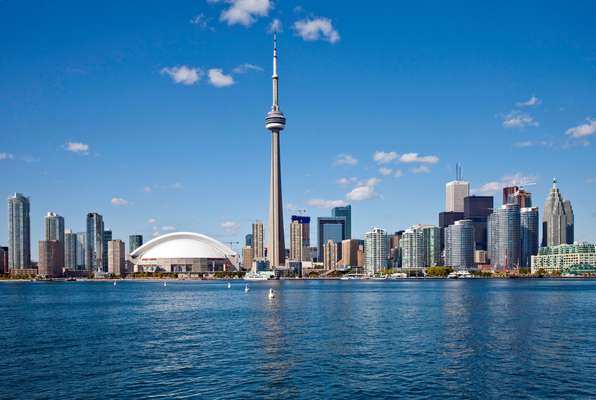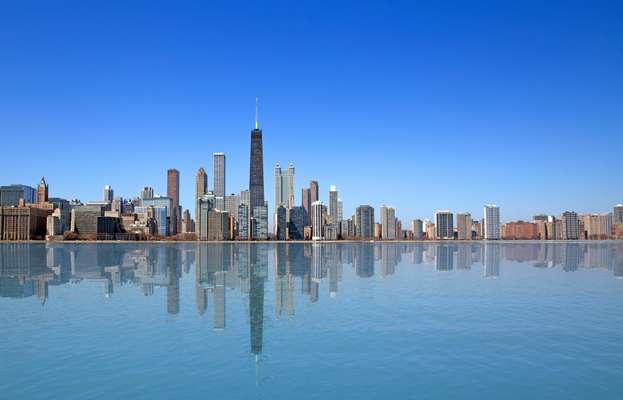 Refreshingly for a big city, Toronto is still a place made up of varied neighbourhoods. Leafy streets of attractive, gabled houses sit within a stone's throw of the downtown skyscrapers and it's here that many first-time entrepreneurs are opting to set up shop. Furniture-makers, craft breweries and independent restaurants are revitalising neighbourhoods such as the Junction, Roncesvales and Leslieville.
Toronto's quality of life is consistently ranked among the best of any big metropolis – and with good reason. But as more people arrive there are challenges to address. House prices are rising, the public-transport system is creaking and some of the world's highest airport landing taxes risk stifling the city in its time of growth.
Nonetheless, in its teenage years Toronto is succeeding in striking a welcome balance between a stable, reliable urban centre and one that is full of life.
Tomos Lewis, a Welshman, is Monocle's Toronto bureau chief
Big Smoke
Towering above the competition with its outsized cultural clout
Population: 2,826,498
Murders in 2015: 38
Youth unemployment: 13.2%
Quality of education
(high school graduation rate): 85.5%
Galleries: 175
Bookshops: 100
Monthly travel card: CA$141.50 (€96)
Green space: 1,500 parks and 8,000 hectares of green space
International flights: 128
Policing: Police shot seven people in 2015, three of them fatally
Fixes: Toronto would benefit from a more adventurous approach to its civic space, from rethinking the Lake Ontario waterfront to building architecturally inventive skyscrapers
Score: 7/10
The case for Chicago
by Sarah Herda
Chicago is the birthplace of the skyscraper and a uniquely American grid that spreads out over the horizon; a city that fostered canonical architecture talents such as Louis Sullivan, Frank Lloyd Wright and Ludwig Mies van der Rohe. People often say architecture is a spectator sport here. It is certainly a place where cab drivers know one of the most influential modern architects by one name: Mies.
Once the gateway to the West, shaped by waves of immigration and the Great Migration, it is a city with a rich legacy: the city of the Columbian Exposition, futures trading, Al Capone and the blues. It is the city of Gwendolyn Brooks and her beautiful ode to A Street in Bronzeville and Nelson Algren's The Neon Wilderness.
Hailed by some as the most American of American cities, Chicago is home to some of the nation's leading universities, colleges and cultural institutions. Theatre, music, food, architecture and art are enjoying much-deserved international attention, in part because of the incredible community of artists and creatives hard at work testing new ground.
This renaissance of the cultural landscape can be seen in the creation of new global events such as the Chicago Architecture Biennial, an international platform that brings people from around the world together to explore the future of design. The event engages diverse stakeholders across the city's 77 neighbourhoods in conversations to address a wide range of challenges facing cities today: from aesthetic to social and political issues that shape the designed environment and affect the quality of people's daily lives.
Destroyed by fire in 1871 only to be rebuilt at breakneck speed into a thriving metropolis, this literal trial by fire pervades today in a can-do ethos that cloaks the area. Chicago is forever working to reach the moving target of greatness. This energy gives the city hope and atmosphere to make things happen.
Sarah Herda is director of the Graham Foundation for Advanced Studies in the Fine Arts in Chicago
Windy City
A cosmopolitan hub itching to escape its Midwestern roots
Population: 2,695,598
Murders in 2015: 494
Youth unemployment: 11.5%
Quality of education (high school graduation rate): 73.5%
Galleries: 265
Bookshops: 148
Monthly travel card: $100 (€89)
Green space: 580 parks and 8,100 hectares of green space
International flights: 49
Policing: Police shot 22 people in 2015, eight of them fatally
Fixes: Basic problems need urgent attention if Chicago is to turn around its fortunes. The dramatic spike in gun violence and the failing school system in particular need swift action
Score: 5/10