Collecting / Global
Collecting
Briefing
Canadian masterpieces for sale, the Diane Dufresne Art Centre and a British Columbia art collection.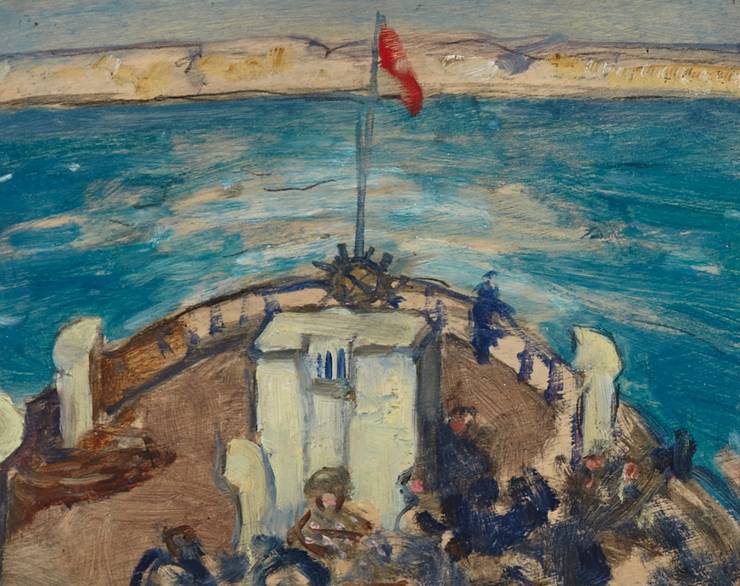 Collector
Home builder and philanthropist Michael Audain has spent decades amassing a significant collection of British Columbian art that he is now sharing with the public.
This spring the Canadian ski resort of Whistler welcomed the Audain Art Museum, courtesy of Michael Audain, chair of Vancouver building firm Polygon Homes. It draws from his expansive private collection and focuses exclusively on art created in British Columbia.
What's the scale of your art collection and what type of works do you accumulate?
The permanent collection of the Audain Art Museum is devoted to the art of the region, from the original First Nations people to more contemporary characters such as Emily Carr – one of Canada's most famous female artists – and EJ Hughes [a celebrated figurative painter]. We have between 70 and 80 other British Columbian artists on show.
Do you remember your first purchase? Is it still with you?
Yes, it is. When I was a student in the 1960s I paid CA$50 for a work by Michael Morris, who's become very well established. He lived in Berlin for a number of years and was recognised with the 2015 Audain prize, which is an annual juried award given to a British Columbian artist who has made significant contributions to visual arts in our region.
When you buy new art do you think about how it fits into your larger collection or do you just buy whatever you like?
It's more the latter. We never acquire art with anything other than the idea of living with it ourselves in mind. We've been fortunate to live with great art and we finally came to the decision that we had some responsibility to share it with the public.
What advice would you give to someone starting their own art collection?
The main thing is to take the time to look and discover as much as you can. That's how you learn what coincides with your own tastes. And get advice from a gallery owner who you're comfortable with and trust.
audainartmuseum.com
Well hung
A new contemporary gallery is bringing culture to Québec.
Diane-Dufresne Art CentreRepentigny,
Québec
In just under a year the Diane-Dufresne Art Centre has transformed a small and underused park in the town of Repentigny into a fledgling hub for art and performance. Named after a beloved Québécois singer and painter, the endeavour is intended to bring a taste of fine art to the off-island suburb about 30 minutes northeast of downtown Montréal. "The centre embodies creativity in chaos," says artistic director François Renaud.
The building itself is certainly striking; the work of Maxime-Alexis Frappier of Montréal's ACDF Architecture, it employs its material palette to dramatic effect. Outside, oversized, tilted stainless-steel-covered columns line the single-storey structure, while glass walls reflect light from within onto a surrounding moat. In contrast the interiors have been kept deliberately pared down; here white space and movable walls can accommodate exhibitions of different scales.
The gallery maintains a strict focus on contemporary art. From 20 November until the start of next year, sculptor Geneviève Oligny is showing a series of lanterns fashioned from the pages of old library books to spark the imagination of the beholder.
ville.repentigny.qc.ca/cadd
Auction
More than 120 artworks, from landscapes to abstracts, are going under the hammer in Toronto.
Canadian Fine Art
Waddington's, Toronto -
21 November
Waddington's, an auction house in Toronto specialising in Canadian art among other things, is holding a sale on 21 November that features more than 120 pieces sourced from across Canada. One masterpiece included is "The Crossing" by artist extraordinaire JW Morrice. The painting depicts a passenger liner crossing the ocean, flying a British flag.
"Morrice is indisputably one of Canada's most important painters," says Linda Rodeck, vice-president of fine art and head of Canadian art at Waddington's. When consigning the lots for the sale, great care was taken to "represent all the various geographical centres of art production, as well as chief periods and schools."
waddingtons.ca
Highlights:
Arthur Lismer
"Rock Rhythm, Georgian Bay", 1944
Oil on panel, 30cm x 38cm
Estimate: CA$12,000 to CA$16,000 (€8,100 to €10,800)
Jean-Philippe Dallaire
"Sebastiano", 1953
Oil on board, 51cm x 61cm
Estimate: CA$50,000 to CA$60,000 (€33,700 to €40,500)
JW Morrice
"The Crossing", 1912
Oil on panel, 13cm x 17cm
Estimate: CA$100,000 to CA$150,000 (€67,500 to €101,300)