Briefing / Global
Europe
Briefing
A third constitutional referendum in 15 years for Italy, plus the special bond between Québec and Bavaria.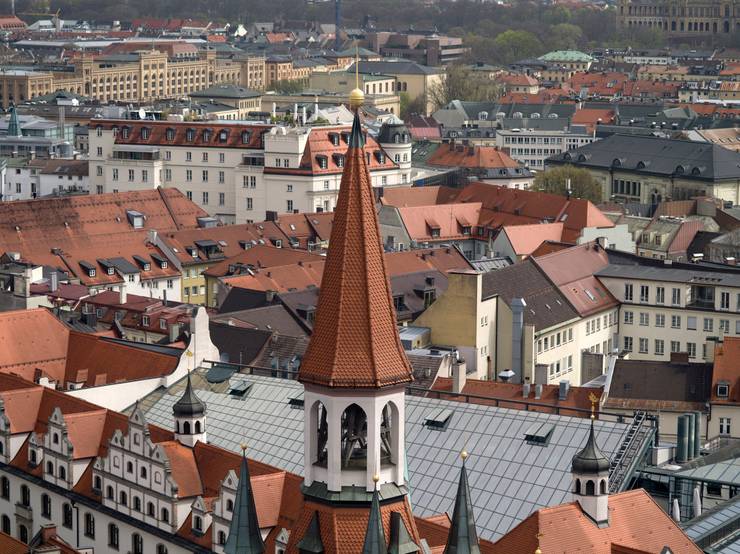 Swift justice?
Italy —
POLITICS
Italy's political system is notorious for its ineffectiveness; no government has lasted a full term since the republic was founded after the Second World War. The bloated bicameral system, with its 945 elected members, has slowed the process of getting bills passed. Italians will vote later this year on whether to cut the power and number of lawmakers in the upper house in a constitutional referendum – the country's third in 15 years. The plebiscite may yet bring more instability to Rome as prime minister Matteo Renzi says he'll step down if the measure fails.
Eastern promise
Greece —
GEOPOLITICS
Greece is hoping to reignite links with the Middle East by holding a summit in November that is aimed at boosting co-operation and dialogue with the region.
Historically Greece has had close ties with its neighbours to the east, signing a series of security agreements with a number of Arab countries, as well as Israel. It also participated in efforts to resolve the Israeli-Palestinian conflict by hosting meetings between politicians of both territories. The new summit is primarily about growing business links: backers of the summit range from the Middle East's largest construction company to Greek president Prokopis Pavlopoulos.
Better together
Bavaria —
 INTERNATIONAL RELATIONS
At first glance they may look like something of an odd couple. But on closer inspection Québec and Bavaria have so much in common that it is no surprise that they enjoy one of the strongest partnerships across the globe. Both existed as separate states before the birth of the nations they are now a part of and both still fiercely defend their autonomy.
Québec cherishes French as its official language and has its own ministry of international relations, as well as its own sales and income tax – both the highest in Canada. Bavaria equally cultivates its own dialect, laced with French words. It also has its own political parties: the csu is the sister party of Angela Merkel's CDU.
Beyond separatist instincts the two provinces share a rural, Catholic tradition. And by area, population and economic clout they rank among their countries' top regions. "We are so similar that we understand each other quickly," says Claude Trudelle, who heads Québec's General Delegation, a quasi-consulate, in Munich.
Bavaria maintains 25 so-called Offices Abroad but only two have a remit beyond business: those in Brussels, Prague and Montréal. Legally the friendship is based on a bilateral agreement signed in 1989. Since then Bavaria and Québec have initiated 600 joint projects. "Every year we exchange more than a dozen scientists," says Trudelle. In July Hydro-Québec started developing a solid-state battery with the research institute Fraunhofer Society at its Würzburg site. And last year, when Germany received a million refugees, Québec's Red Cross pledged to donate 10,000 emergency beds.
This connection also has a global dimension. Like the Franco-German axis in the EU, Québec and Bavaria form the centrepiece of a club of seven regions. Their premiers meet biannually, most recently in July in Munich. The Bavarian and Québécois premiers also met again in October. Expect a wave of new projects – and a flurry of French banter.
Election watch
Bulgaria
Ticking
clock
Date: 6 November
Type: Presidential
Candidates: Incumbent Rosen Plevneliev is standing down after one term. As we go to press his Gerb party – and several others – are yet to name their candidates.
Issues: Bulgaria's presidency is largely ceremonial but its occupant has a voice: Plevneliev used his to push voting reform and to ally Bulgaria with Europe where Russia is concerned.
Monocle comment: This election has wider political resonance. Prime minister Boyko Borisov, also of Gerb, has said that if his party's candidate doesn't win he'll resign; ironically he has announced his intention to run for president in 2021.