Prince Edward County / Ontario
Fruits of the earth
Monocle meets the makers who are living off the land in the bucolic surrounds of Prince Edward County.
"Twelve years ago no one had heard of Prince Edward County," says winemaker Norman Hardie as he eyes the lush vines stretching out beyond the simple red barn that houses his tasting room. The flat farmland, some 200km east of Toronto, has been home to Hardie's eponymous business since 2003 but it was a long journey that brought him here. The vintner practised his craft in South Africa, New Zealand, France and the US before settling on land in the unlikely area near Wellington, Ontario.
"My dad opened some wines blind for me," he says, recounting a trip back to his native Canada between stints working abroad. To the winemaker's surprise, the light and lively chardonnay he enjoyed was made in nearby Niagara. "It inspired me to go looking for land around here." The land itself is key. Beneath his feet is a clay-and-limestone-rich soil that, coupled with a cool climate (a similar mix to that of Burgundy in France), makes the place ideal for producing old world-style pinot noirs and zesty chardonnays.
Ever an evangelist for the area's merits, Hardie was among the first to see the area's potential as a food hub – but he's not the most recent to act on his instinct. About 10km northeast of Hardie's vineyard is The Old Third, another vineyard and cider-maker, founded by Bruno Francois and Jens Korberg, who left Toronto in 2004 for a change of pace and to get back to the land. Now in the vineyard's seventh season, each year the enterprising pair make 1,000 cases of pinot noir, cabernet franc and a selection of tangy champagne-style ciders. The annual booty routinely sells out, usually to visitors from Québec and Ontario, by the end of October.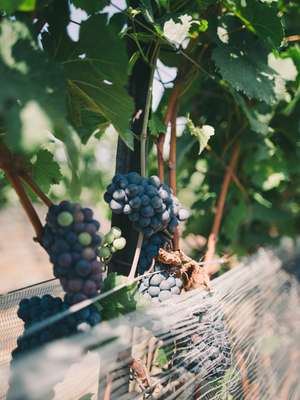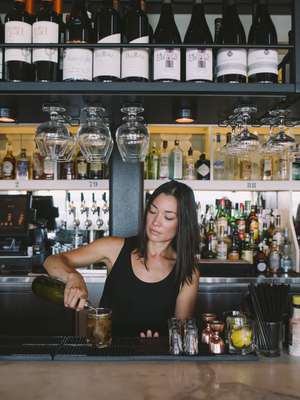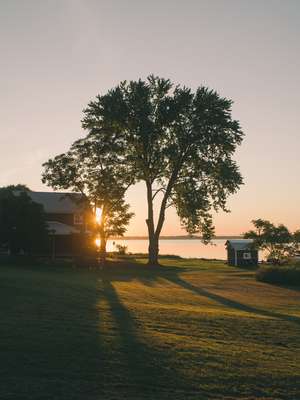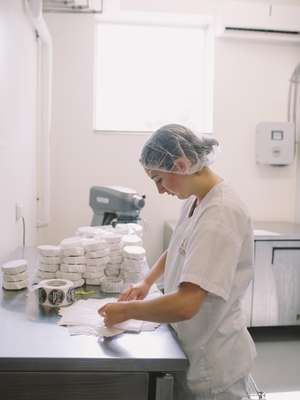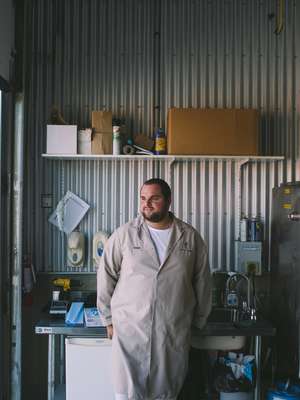 It's not just the terroir that's tempting start-ups. High property prices and tight living spaces in nearby Toronto have attracted a steady stream of entrepreneurs who are drawn to the region's Arcadian lakeside beaches and clean air. The appeal lies in space and freedom, as well as the fact that funds go much further here.
The business that signalled Prince Edward County's status change from backwater to bucolic getaway was the opening of the sleek 11-room Drake Devonshire Inn (from the team behind Toronto's Drake Hotel). Food and drink manager Jordan Malka was feeling priced out of Canada's largest city and considered a move to a far-flung suburb before putting down roots in Prince Edward County instead. "I'm currently renovating a 150-year-old house," says Malka from the comfort of one of the Inn's green leather banquettes. "I could never do that in the city."
Since opening in 2015 the Drake's kitchen has been run by another Toronto transplant, chef Matthew DeMille, who relocated here as a first-time parent. "We weren't really going to Chinatown at four in the morning anymore," he says. His popular tasting menu (paired with Prince Edward wines) is an homage to the area's produce, from its locally grown vegetables to the Canadian cheese plate that rounds things off. The chef has his pick of ingredients from longstanding vendors and a glut of new start-ups.
One of the fledgling businesses that DeMille backs is that of baker Henry Willis. Humble Bread supplies naturally leavened bagels, which are baked in a 19th-century barn that's surrounded by open land as far as the eye can see. The former engineer left Toronto to start the company five years ago. Today his stock of slow-fermented rye loaves sells out by early morning each Saturday at Wellington Farmers' Market, a leafy space off Main Street just a short walk from the Drake Devonshire Inn.
It's not just newcomers setting up in Prince Edward County: the area has proved fertile ground for homegrown talents and returnees. On the far eastern edge of Prince Edward County at Fifth Town Artisan Cheese Co, 26-year-old county native Chad Peterson is coming into his own as head cheese-maker.
Likewise, Beth Kuijpers of Mill Creek Farm returned to her parents' business after years living in the UK. Founded in 1978, the pea farm remains a family affair. Given that pastoral living pauses come winter when the temperatures frequently fall well below freezing, the lifestyle here allows many with itchy feet (such as Kuijpers) to travel in the off months.
Back at The Old Third Jens Kroberg is taking a day off but still checking on the cider, which is being tilted at 75 degrees to filter out the impurities (a process known as riddling). "When we first moved here our friends in Toronto thought we were nuts," he says, carefully rotating one of the green glass bottles. "But the lifestyle is unique. We don't have a nine-to-five job but we are often out in the field on a beautiful day, making a product that people appreciate."