Canada's finest / Canada
Inventory N°98
We look to the Great White North for finely made products, from fire-tending tools to a dram of whiskey.
01.
Suspended planter
MPGMB
Marie-Pier Guilmain and Maud Beauchamp met while studying industrial design and have been creating products (from pet accessories to tasteful decorations) since 2013. After the success of their plant-pot collection in 2014, the flora-loving pair cultivated the idea of designing a hanging planter. Experiments with the shape and ways of mounting it resulted in these unglazed conical beauties, which come in off-white, grey-green and charcoal. Each is available with either natural or black beech-wood frames and all the young brand's products are made in Montréal.
mpgmb.com; graceandthorn.com
02.
Planters
Aubry/Levesque
Montréal-based industrial designers Marie-Pier Aubry and Maxime Lévesque take a streamlined approach to creating their wares. These petite Les Cheminées planters are good for indoor gardening; their resin bodies and birch bases are made from materials widely available in Canada. Turn them over and you'll find a pastel-hued vinyl underside that provides a colourful contrast to the textured matte-black bodies.
aubrylevesque.com; graceandthorn.com
Toronto-based Darzé Studios started in 2015 and founder and designer Yasir Nomani says the inspiration for these tidy leather trainers came from the stocky, high-topped Nike Air Jordan 4s of the 1980s. It's a smart take on athletic footwear with Italian nubuck uppers, which sit atop bouncy Gommus rubber midsoles for support.
darzestudios.com
Québec's first micro distillery produces vodka and gin at its Montréal factory solely from Québécois ingredients. Both spirits are made from a grain alcohol that's sweeter than other Canadian tipples and the gin is made using some 30 herbs that are sourced from the depths of the taiga (the coniferous woodlands found in the northern hemisphere). Established in 2014 to show off the state's unique geography, the label has its eyes on a third spirit: a Scotch-style whisky is mooted for release next year.
cirka.ca
05.
Marmalade
Kitten & the Bear
Produced in small batches, Kitten & the Bear's signature marmalade is a labour of love for co-founder Sophie Kaftal. Hand-cut oranges and honey-infused Irish whiskey are simmered for three days in hand-hammered copper pans from France. The result, says Kaftal, "is a rich, rounded profile that doesn't hide any of the traditional bite of pith and whiskey".
kittenandthebear.com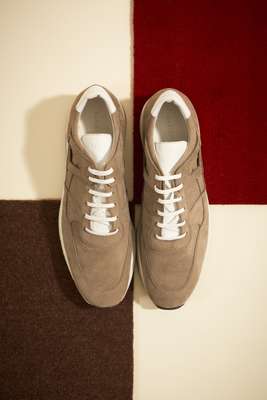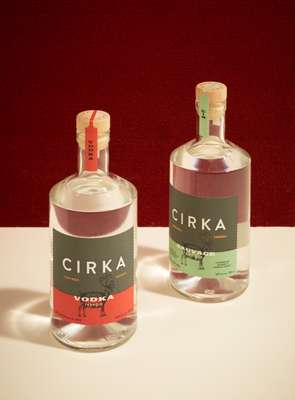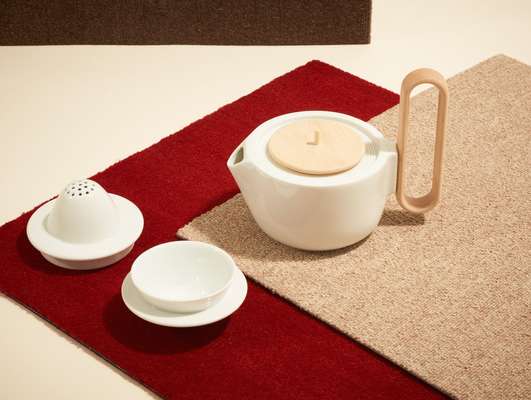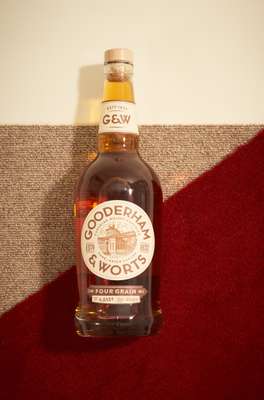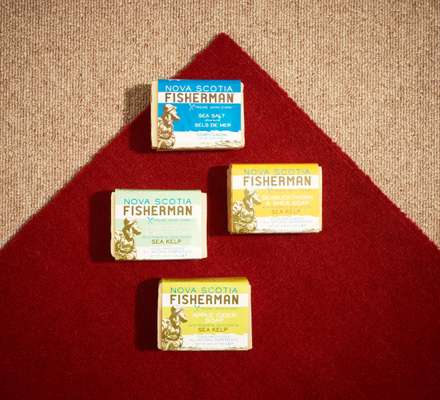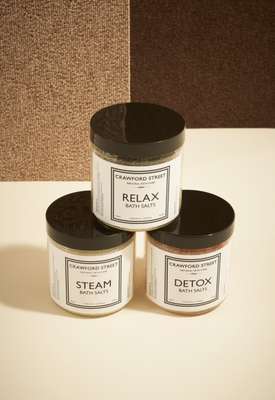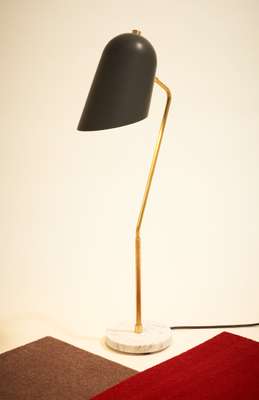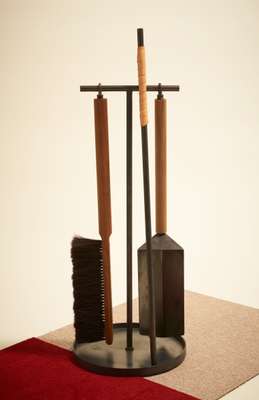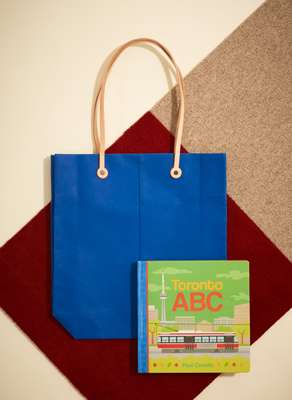 The porcelain for this shapely tea set comes courtesy of Kihara, a 400-year-old specialist from the Arita region of Japan. Italian Luca Nichetto and Lera Moiseeva of Russia sought inspiration from the ritual of tea-drinking throughout Russia and Central Asia for the design of this stackable handle-free cup, filter and teapot. The collaboration comes courtesy of our favourite Toronto retailer Mjölk.
mjolk.ca
Xenia Taler and Steven Koblinsky have made porcelain goodies in their Toronto studio for two decades. Koblinsky mixes the glaze and shapes the mugs, tumblers and tiles while Taler designs and paints the geometric shapes onto each piece. This range of coasters comes in white porcelain and copper and is finished with a cork backing. A handsome holder for any Canadian-made brew.
xeniataler.com
08.
Whiskey
Gooderham & Worts
Founded in 1832 Gooderham & Worts was once Canada's largest distiller of alcoholic drinks and its production facilities remain an architectural highlight in Toronto. It's four-grain blended whiskey is now made in Windsor, Ontario, using corn, wheat, rye and barley sourced from farms in the province. The award-winning spirit is sweet on the palette with a pleasingly spicy note to finish.
corby.ca
09.
Skincare
Province Apothecary
The cobalt-blue bottles from this Ontario firm contain all manner of Canadian delights: Albertan beeswax, raspberry oil from British Columbia and even Québécois maple syrup. The detoxifying mask, made with glacial clay and algae, and the geranium and rose skin toner, are highlights from the extensive range. Both are more than up to the task of keeping skin supple this winter.
provinceapothecary.com
10.
Soap
Nova Scotia Fisherman
The plight of the hardy longshoremen who work Canada's merciless Atlantic coast was the inspiration behind this skincare brand. Each bar is made in the Annapolis Valley to the west of the peninsula and contains moisturising kelp. The skin-aiding algae is combined variously with sea fennel and bayberry (a berry-bearing local shrub), while the soaps come in a variety of sweet-smelling incarnations.
novascotiafisherman.com
11.
Tableware
Herriott Grace
No two pieces of this flecked collection are the same. Made by Toronto ceramicist Patrick Yeung, each pitcher is moulded by hand from dense leak-proof stoneware clay. The items are then fired in a gas kiln and finished with a textured glaze made from ash, which leaves a matte surface. The result: an endearingly inconsistent patina, which will age with use and add to the unique quality of each piece.
herriottgrace.com
12.
Bath salts
Crawford Street
Toronto-based Crawford Street prides itself on using natural ingredients; a standard that founder Gaelyne Leslie set after suffering a nasty reaction to high-street cosmetics. Alongside a wide selection of skincare products such as hand creams and lip balms there is a range of bath products that feature pink Himalayan and Dead Sea salts.
crawfordskincare.com
13.
Table lamp
Lambert & Fils
Each part of the Cliff table lamp is made and assembled in Montréal from brass, powder-coated aluminium and a Carrara marble base. "The whole team, from assemblers to shippers and sales co-ordinators, work in the same studio," says Laurence Gélinas, showroom manager at Lambert & Fils. "It makes us a great talent incubator."
lambertetfils.com
14.
Fire-tending tools
Thom Fougere
Winnipeg-based Thom Fougere worked as creative director of furniture firm EQ3 before setting out to pursue his own projects. "I think Canada shares sensibilities with Japan and the Nordic regions – and that eclecticism shows," says Fougere. This space-saving arrangement of hearthside tools (a poker, dustpan and brush) is irresistibly rendered in hardy brass with walnut and leather accents that will add warmth to any fire.
thomfougere.com
Everything in Hoi Bo's minimalist line of clothing and accessories is fashioned by hand in Toronto. The brand's pieces are marked by its attention to detail and overall commitment to beauty without sacrificing practicality. In keeping with owner Sarra Tang's signature clean lines and penchant for solid block colours, this blue shopper is made from waxed paper, with bark-tanned leather used for the handle.
hoibo.com
From depictions of Fort York – a UK-built bastion from the late 18th century – to the home of the city's beloved Maple Leafs ice-hockey team, Paul Covello's picture book is an A to Z of the city's iconic sites. Covello draws on a colourful palette to create a playful portrait of his home city, showing best-known landmarks such as the grand Nathan Phillips Square and the column-clad Union Station.
torontoabc.com