Report / Edmonton
Living colour
The city formerly known as 'Deadmonton' has been reanimated – and its vital signs are good. With an entrepreneurial spirit that's as strong as any, it seems the Big E is coming alive.
"Isolation breeds opportunity," says Carmen Douville at the recently opened Café Linnea in Edmonton, the provincial capital of Alberta. Douville works for Make Something Edmonton, an initiative funded by the city that supports entrepreneurs. These days she's busier than ever as thriving design, retail and food-and-drink ventures multiply across town, helping to redefine the historically industrial city. Popping a piece of mint-infused melon into her mouth, she says, "We have to make our own fun here so people build things."
Café Linnea is one such example. The French and Scandinavian-inspired haunt sits in a former denim factory northwest of the city's downtown. Garner Beggs, the café's 37-year-old co-owner, admits that his motivation for starting the venture with head chef and partner Kelsey Johnson was partly selfish: this is the kind of place he wanted to frequent. "People are realising that they don't have to move to have access to world-class shops and restaurants," he says. "We can start them."
That self-assurance wasn't always palpable in the city. Though today greater Edmonton is home to more than one million people (making it, incidentally, North America's northernmost city with such a large population) and though it is the country's third-fastest-growing city, it has long been overshadowed by its flashier, wealthier neighbour to the south. While Calgary's reputation as the economic powerhouse of the west flourished during the oil-boom years, Edmonton's standing stagnated. The city was dubbed "Deadmonton" in the 1990s and struggled to get recognition for being anything other than the home of North America's largest shopping mall.
Yet a shift is underway. Though not immune, Edmonton hasn't been hit quite as hard by the fall in oil prices as other Albertan centres, which have experienced economic shockwaves in recent years as a result. While Calgary's downtown is being hollowed out by the slump, Edmonton's once-desolate urban core has been rejuvenated.
In 2010 the Randall Stout-designed Art Gallery of Alberta was opened to much fanfare and this year saw the ribbon cutting on Rogers Place, a 100,000 sq m sports and entertainment arena and the new home of the Edmonton Oilers, the city's nhl hockey team. Billions more in private investment and development is now slated for the area.
"We're not untouched [by the downturn] but our burgeoning downtown keeps people working," says mayor Don Iveson. Elected in 2013 at the age of 34, Iveson has been both a champion and overseer of his city's progress. In spite of Alberta's oil troubles the mayor remains optimistic. "While the rest of the province has been in a difficult economic situation we've added jobs and haven't experienced a full-on recession."
The city's underdog status has provided fertile ground for individuals with an entrepreneurial instinct. The combination of affordable housing and the third-highest average household income in the country has given budding business owners the chance to experiment with new ventures.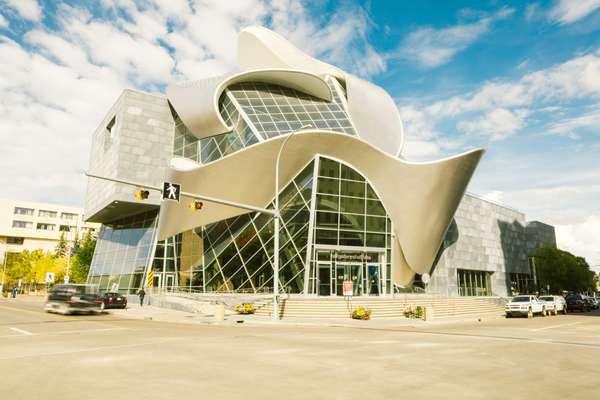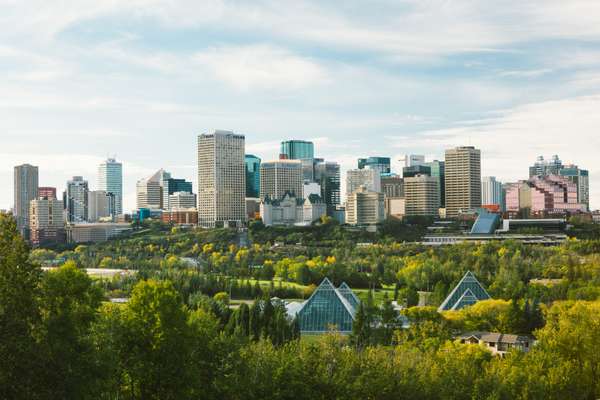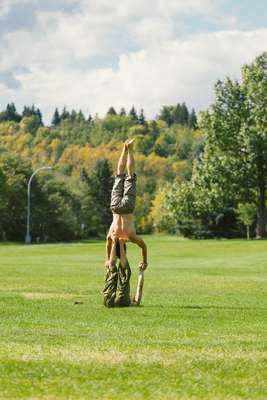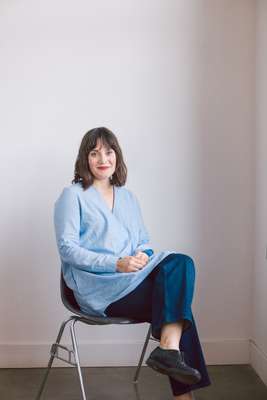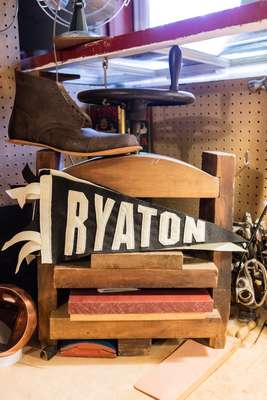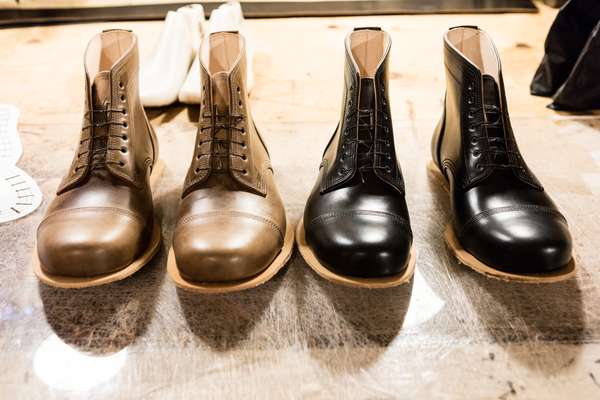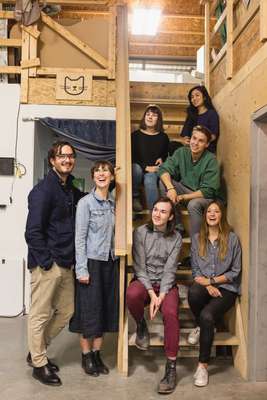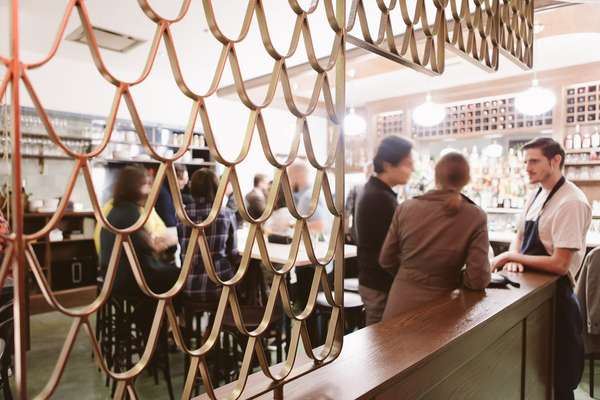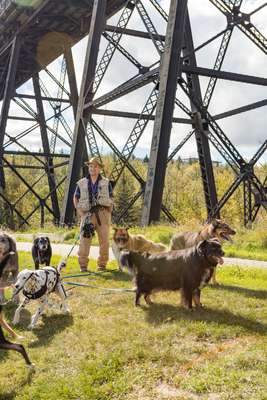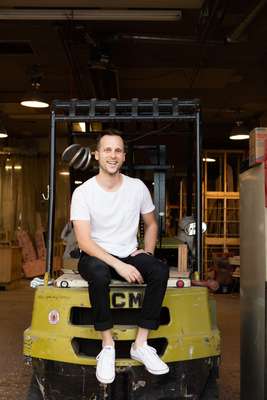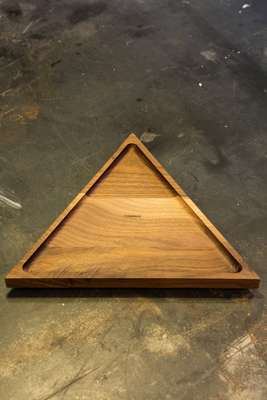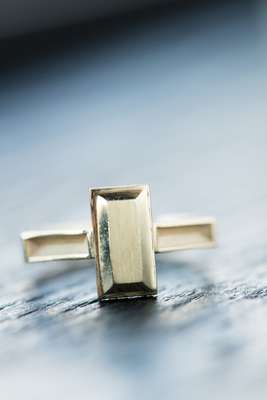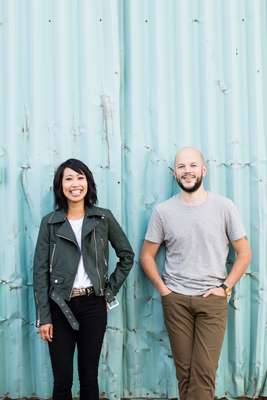 "It's not crazy expensive here," says Greg Morgan, a librarian turned shoemaker who launched Ryaton, his brand of leather boots, in 2013. Sitting in his workshop, which occupies a corner of his house's basement and is filled with antique machinery, Morgan says that he plans to move Ryaton into a separate space as his business grows – something that he can only foresee doing in his hometown: "I couldn't even imagine getting shop space in Vancouver or Toronto."
It's a common refrain. "We have more financial freedom here," says Matt Heide, standing in the showroom of Concrete Cat, an atelier that specialises in concrete counters, homeware and art. "We have talented young people here and we get to pick who we want to work with because it's a smaller market." The bespectacled 36-year-old explains that while neither he nor his wife Shawna, who co-owns Concrete Cat, have a business background, Edmonton provided them with the perfect circumstances to experiment with the brand after its launch in 2007. Now they have clients in New York, Zürich and Seoul, and a staff of five.
Perhaps even more important than the business conditions here, however, are the living conditions. "Living in Edmonton is like living in a spa," says Shawna, referring to the city's relaxed atmosphere. "We have this lush green space everywhere. We thought of moving at one point but when we discussed it we realised that there wasn't anywhere else with as good a quality of life for us."
As Edmonton is transforming there are people in the city who are intent on not only preserving the quality of life on offer but also improving the city's urban landscape. One such person is Tegan Martin-Drysdale, a property developer in the city who owns RedBrick Developments and is a champion for densification over sprawl in the city. She was a key player in amending a bylaw to allow narrow-lot homes to be built in the city's older core neighbourhoods. "We saw it as a game-changer," she says. "It's not just about infill, it's about connecting the dots to make a great city."
While quality of life and a newly discovered confidence have helped bolster the city's small operations, people are quick to point out that perhaps the best part of starting a business in Edmonton is the support from other entrepreneurs. The city itself is partly responsible for that: Douville from Make Something Edmonton seems to know everyone in the city and works overtime to connect business owners with like-minded peers. But many chalk it up to the unaffected and generous Edmontonian character.
That support not only helps boost ventures that are just starting out, it can also act as a magnet keeping people in the city. "When I was younger I wanted to move to Van," says Jordan Tomnuk, a 31-year-old industrial designer whose award-winning lighting designs have earned him a steady stream of clients in New York. "But the older I got and the wider my network grew, the more opportunities I saw in Edmonton."
With a corner set-up at Timbre Workshop, a co-working space on the city's south side, Tomnuk works alongside 32-year-old Amor Provins. A born-and-raised Edmontonian, Provins designs jewellery and utility hardware for her brand Hunt Amor, which she runs with her husband Chris, originally from Canberra. When we visit on a Friday afternoon the camaraderie is evident as the group exchange jokes and stories about other entrepreneurs in the city, while sunshine streams in through the open shop doors. "We've never thought of moving to another city," says Amor, surveying the workshop. "Edmonton is such a close-knit community and we're super proud to be here."
---
01
Starting out: There is no baseline amount of funds needed to set up a business but small and medium-sized operations will need a licence.
02
Time: Obtaining a licence from the city for a small business can be done online in about an hour.
03
Wages: The average wage here is about CA$1,150 (€780) per week.
04
Staffing: With six post-secondary institutes and even more private trade schools, businesses in Edmonton are well placed to recruit fresh graduates.
05
Competition: There are about 47,000 small businesses (calculated as an enterprise employing fewer than 100 people) licensed in Edmonton.
---
Five big challenges Edmonton faces
01
Training: Although the city isn't suffering from the economic downturn as much as its neighbours, it's not unaffected. Apprenticeship programmes would help the unemployed move into new trades, which could in turn help diversify the economy.
02
Market: While Edmonton provides help in starting a business, selling high-end products can be tricky in such a small city. The authorities should work to improve links with other regional and global markets.
03
Transport: A massive extension to the light-rail network is underway but will take years to cover the city's sprawl. In the meantime, improving cycling infrastructure and increasing bus routes could encourage Edmontonians to think twice before jumping in the car.
04
Attractions: The Oilers were the ice hockey team to beat in the 1980s but they haven't made the playoffs since 2006. That shiny new arena would be more of a draw if the team improved its standing. A boost in hometown support could go a long way, while big-name concerts in the off-season would help keep the downtown area busy.
05
Branding: A lot is happening in Edmonton but few outside the city know about it. While initiatives such as Make Something Edmonton are making headway, new national and international campaigns should be singing the city's praises.