My last meal / Toronto
Lyse Doucet
Lauded BBC journalist and foreign correspondent Lyse Doucet mulls over her love of Middle Eastern fare and reflects on why food has become a weapon of war.
"For me food has always been everything. It's what brings people together, what defines your culture. Growing up, the kitchen was the heart of the house. We lived very close to the sea so there was a lot of fish. And now whenever I go home to New Brunswick it's often about food. We always stop at my brother's house and go on the food tour: the donairs [kebabs], the burgers at Big D, fried clams and fat-cut fries. My sister and I, we still talk about being kids and going for fries – they were served between two paper plates and probably cost 15 cents. Food is an important part of our memories.
When I was in my twenties and freelancing in west Africa for the bbc, I visited Cape Verde. One day I ordered cod to eat and I was amazed: it was prepared the same way we cooked it back home. I ordered mackerel and it was the same thing; the same recipes I grew up with I found in a former Portuguese colony off the west African coast. Of course, in eastern Canada we once had these Portuguese explorers travelling along the coast. Suddenly all these centuries of exploration came together in the food.
I had a professor at university who told us to choose our region of specialisation in relation to the kind of food that we want to eat. In my case that wasn't exactly the reason I would eventually be drawn to the Middle East but I did become interested in its food early on. I still remember eating my first falafel when I was visiting my brother in Toronto and thinking, 'Wow'. Perhaps it was serendipity that later it was going to become my area of focus.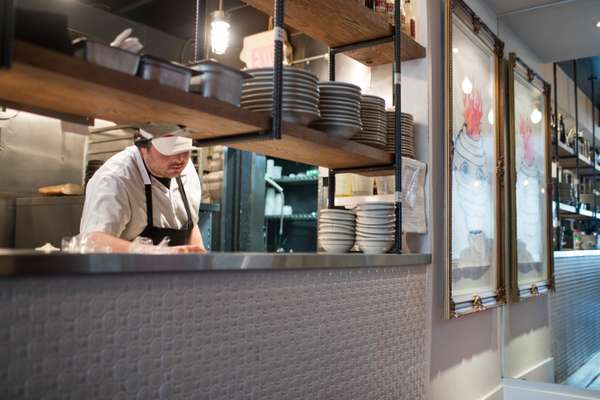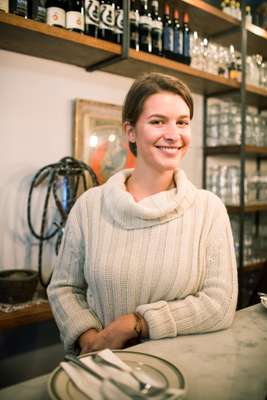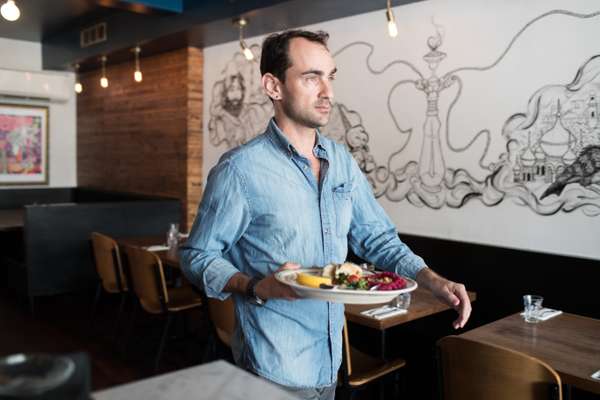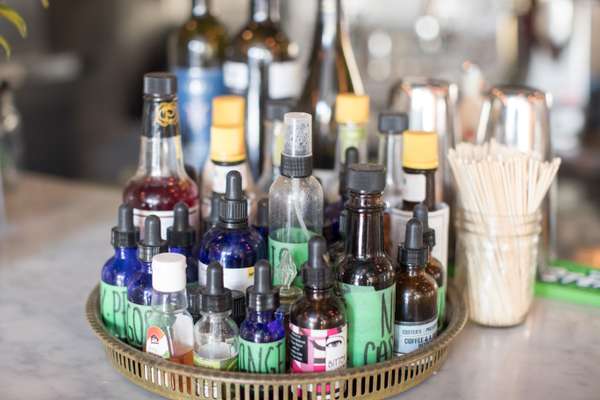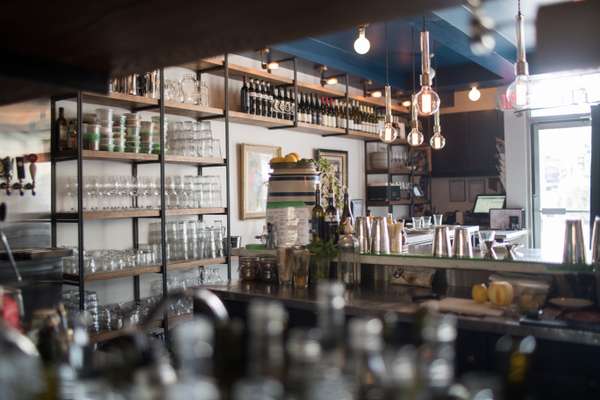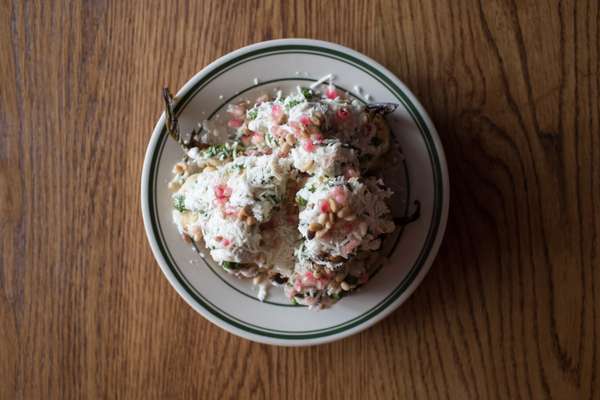 During the five years of living between Pakistan, Afghanistan and Iran I really got into the food, especially Persian cooking – the way they mix sweet and sour and combine certain ingredients and spices so uniquely. And the rice! Iranians believe they make rice the best in the world. When I had dinner parties for Iranian friends I was so intimidated I would ask someone else to bring the rice. Then one day, when I had moved to Jerusalem, I decided I was going to get it right: to get that crispy crust at the bottom, called the tahdig, so when you turn it over to serve you have this lovely crown at the top.
So when I was back in London I made it for my Iranian friends and it came out beautifully, fluffy and bright yellow from the saffron. When I presented it at the table, one of my Iranian friends said, 'Why go to all that trouble? We just use rice cookers now.'
Unfortunately, food has become a story I cover now. I am going to places in Syria that are besieged, where people are starving. Food has become a weapon of war. Some of my colleagues tweet about food but I have to say I've stopped because of this. Instead something like the lack of bread has become an issue around which I've organised some of my stories.
People often ask, 'What do you do when you go to Kabul or Damascus, do you have any food to eat?' But even when people only have a small amount, whatever's left, they will always share it with you.
When I'm travelling a lot, like I am now, I don't have a lot of time to cook. But when I do stay at home and have the time, food is like poetry on a plate. Yotam Ottolenghi inspires me. His food is poetry, not of putting together words but different ingredients in different ways. Then you eat the food and it evokes these places that are so dear to me: Jerusalem, Aleppo, Damascus, Cairo. Food is like a book of everything that has come before."
---
Profile
New Brunswick-born journalist Lyse Doucet is one of the most trusted commentators on the Middle East. Doucet is currently the BBC's chief international correspondent but began her career in the early 1980s as a freelancer in west Africa. She moved to Kabul in 1988 to cover the Soviet withdrawal from Afghanistan and, over the next decade, was posted to Islamabad, Amman and Jerusalem. Doucet's work includes regular contributions to the BBC World Service and television news programmes, where she became the face of the BBC's coverage of the Arab Spring. Her experience covering the Syrian civil war has led her to focus her work on the plight of refugees.
---
Venue
When Anthony Rose opened Fat Pasha in 2014, the restaurant in Toronto's Annex neighbourhood quickly won rave reviews for its playful take on Middle Eastern and Jewish comfort food. The signature dish, roasted cauliflower slathered in halloumi, was a minor sensation. An adjoining shop, Schmaltz Appetizing, draws those in search of herring and labneh.
fatpasha.com
Menu
To eat
Heirloom tomato hummus with charred finger chillies and slices of cucumber for dipping. Roasted cauliflower and a round of salatim (cold salads and dips) including rapini tabbouleh, beetroot relish and labneh.
To drink
Tap water