Who to hire / Global
Rooms with a view
We round up the sharpest and most forward-looking architects busy turning heads with their innovative retail designs, lush tropical dwellings and nature-inspired and welcoming commercial spaces.
01.
Best developer
Urban Development + Partners
Portland, Oregon
This summer the 10-storey Slate building jutted up just north of the once-desolate area by Portland's Burnside Bridge. Built during a recent boom that has renewed the area, Slate is a showpiece for forward-thinking developer Urban Development + Partners (UDP).
This striking honeycomb of white-and-black cubes will house a fine mix of shops, offices and residences."As a firm we have lots of stakeholders in every project," says co-founder Eric Cress. "We take a lot of care choosing architects but utimately we think about the community who will have to look at these buildings for 200 years."
This approach is on display just a few blocks from Slate, where UDP's headquarters sit in a renovated former brush factory. This lovely red-brick building contrasts nicely with its neighbour, another UDP development called Framework. Here glass-curtain walls surround an expanse of sunlit offices used by creatives. The space is framed in burly post-and-beam timber. "The building is a tribute to early-20th-century warehouses in the area," says Cress. "It's also a reflection of the fact that creative workers now demand natural light, natural materials and simplicity."
In other Portland projects, UDP has applied high-quality design and urbanist convictions. Two neighbouring buildings on booming Division Street boosted the district's density and created some of its nicest flats, designed by 30-year-old firm Hacker. Two forthcoming projects will introduce a "co-housing" model designed to help elderly people be active, sociable residents of central neighbourhoods. "We're investing in the community and we think about the legacy we leave that goes beyond ourselves," says Cress.
Why we'd hire them
UDP's commitment to high-quality architecture is second to none. "It can be a delicate dance," says Cress. "You're working on a budget but also trying to create a piece of art. We find architects who thrive on that tension."
Project picks
1
Block 75, Portland: Slate is just the first phase of a two-part transformation: UDP and a group of partners plan a tower of up to 20 storeys right next door.
2
3330 & 3339 SE Division, Portland: Two sharp blocks of flats by architecture firm Hacker face one another across one of Portland's busiest streets.
3
Hotel Chamberlain, Portland: Along with frequent partner Beam Development, UDP will restore an ornate hotel dating from 1906, which has served as a furniture shop since the 1970s.
02.
Best for tropical abodes
Tadpole Studio
Honolulu
"In an age where technological innovation is billed as a prerequisite, we are trying to buck the trend and go back to basics," says Janice Li, principal and co-founder of Honolulu-based practice Tadpole Studio. "The question we constantly ask ourselves is, 'What can we do with what we have around us?'"
Despite Li's preference for keeping things local, the situations and cities that she and studio co-founder Bundit Kanisthakhon have found themselves in have changed frequently. Hong Kong-born Li and Bangkok native Kanisthakhon met while studying at Massachusetts Institute of Technology in the US before relocating to the Thai capital to establish their studio in 2001, marrying a year later.
With a few small-scale residential projects on their books, the pair upped sticks for Honolulu in 2005, where their penchant for regional craftsmanship found favour. As did their talent for blurring the lines between indoor and outdoor spaces and melding tropical and contemporary influences into lush and liveable residences. But above all, the pair pride themselves on providing simple and sustainable architectural solutions.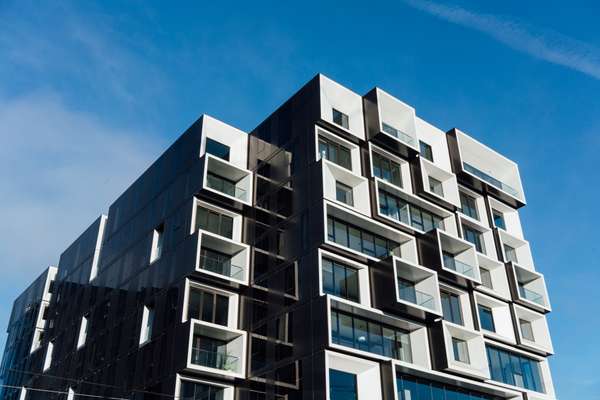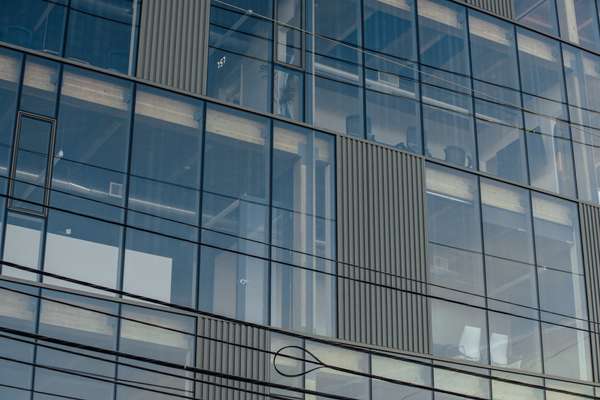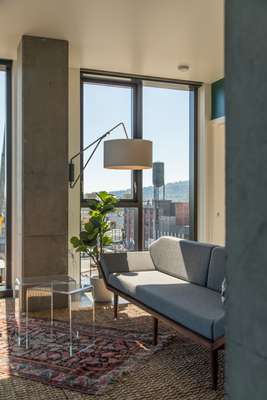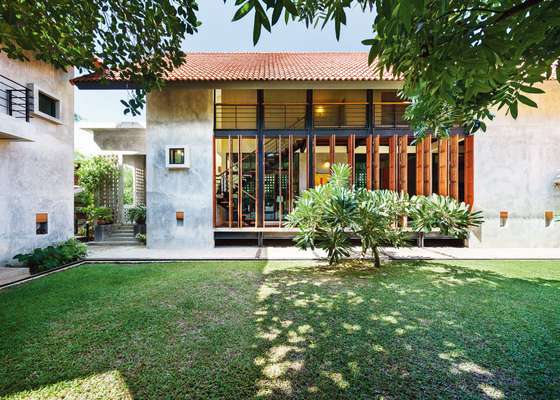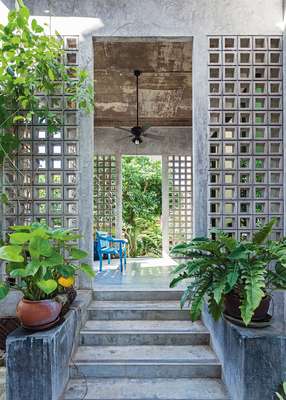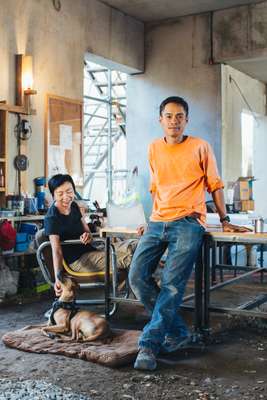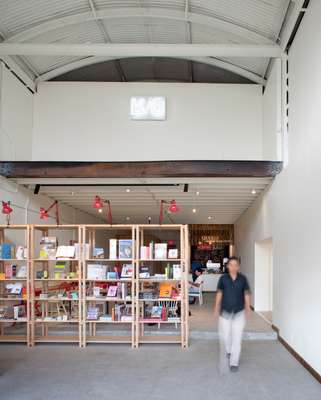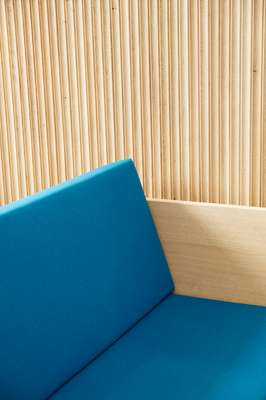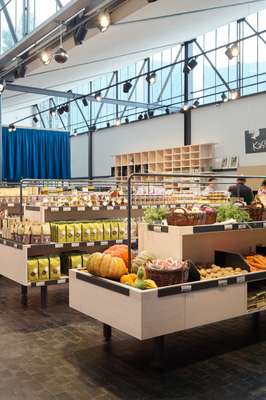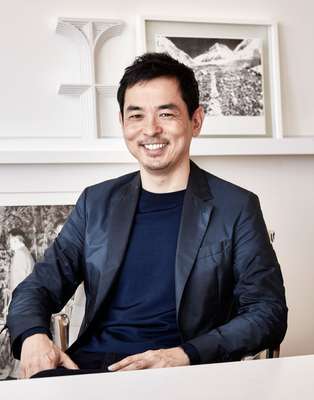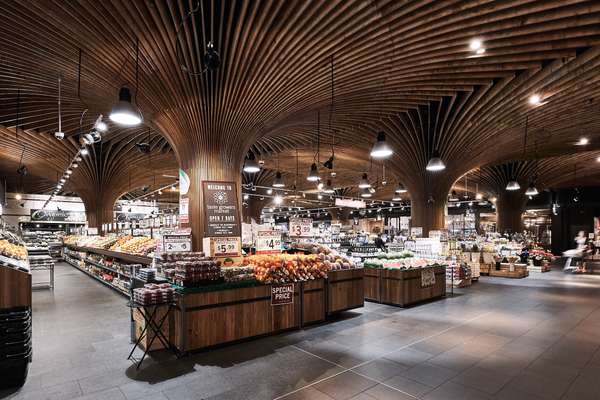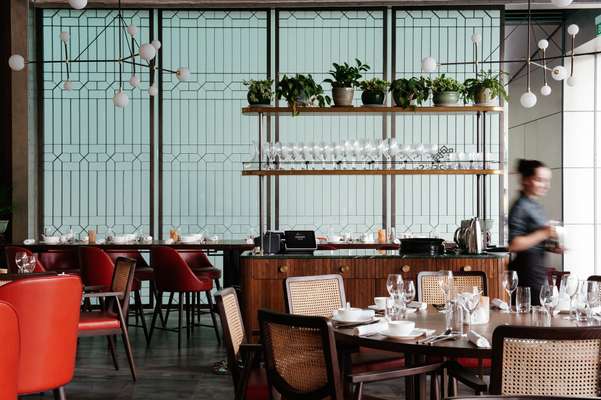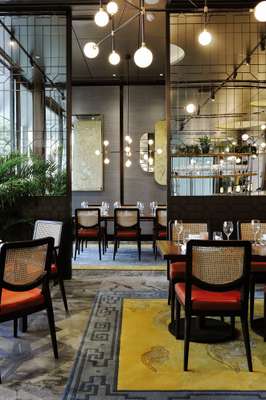 "There was a soap factory in Japan where they had problems when boxes came off the production line empty," says Li. "So engineers designed a hi-tech scanner to detect them. When a factory in India had the same problem they put a big fan at the end of the production line so that all the empty boxes got blown off. We like to think of ourselves as solving problems much like the Indian soap factory."
Li sees Honolulu as fertile ground for her mission to build sustainably. "Our challenge is to maximise the use of local materials and resources and minimise the dependence on imported goods."
The irony of course is that Tadpole, itself founded and headed by imported talent, is one of the few practices facing up to the challenge of doing so.
Why we'd hire them
Attempts at tropical modernism can be passé but Tadpole's designs for warmer climates, which make the most of indoor and outdoor space, are simple, sustainable and understated.
Project picks
Harirak Residence, Bangkok: Warm wood shutters open up this modern two-storey take on a traditional Thai home to the tropical breeze in a residence where the indoors and outdoors form a perfect marriage.

Hauoli Lofts, Honolulu: With its gorgeous light-flooded split-level living room and balcony, Tadpole's founders' loft apartment has been a template for the firm's ideas about maximising comfort in small spaces.

R/D space, Honolulu: Minimal, woody and airy, the interior renovation of this street-side bookshop, café and collaboration space has all of the hallmarks of Tadpole's tasteful eye.
03.
Best for rural retail design
Harry Thaler
Merano
Harry Thaler began his career as a goldsmith in South Tyrol, northern Italy. After 10 years he changed tack, studying product design at London's Royal College of Art, which opened the door to a new world of possibilities (and a lasting link with London, where he now spends much of his working time). After encouragement from the owners of regional delicatessen Pur Südtirol, he stepped into retail design.
The brand hired him to create its first shop in 2010 in Merano; it proved to be the start of a fruitful, lasting partnership. "At that point I'd never designed a shop so it was a challenge but this was a special place for me: my home town," says Thaler.
In September this year his fourth shop for Pur Südtirol opened in South Tyrol's Lana and a fifth is underway. The former is located in an industrial complex dating from 1970, doubling as a bistro and the company's headquarters. Thaler retained the ambience of the space and embraced its steel structure, sawtooth roof and clinker-brick floors. He combined these elements with anthracite-shaded walls and white-stained beech shelves low enough to let in natural light and give customers – perusing goods with Thaler's willow basket in hand – a good overview.
Thaler's eye for detail and his penchant for local materials really sets him apart. "Functionality and simplicity are very important to me," he says. This also comes across in his work for the family-run pharmacy Apotheke Dr Aichner in South Tyrol's Klausen. From door handles to brass lamps, everything in it was designed by Thaler. "It's how pharmacies used to be, furnished with dark wood and a marble counter," he says of a design that combines natural materials from his home town with the cool contemporary character of his second base in London. "I find the mix between the two locations very inspiring; they complement each other."
Why we'd hire him
Thaler's designs fuse minimalism with traditional craftsmanship. His retail concepts are comprehensive: he designs everything down to the smallest detail.
Design timeline
2010 Degree in product design from London's Royal College of Art
2010-2016 Appointed designer for Pur Südtirol; the shop in Merano was Thaler's first foray into retail design and he's just completed the fourth branch in Lana
2011 Designed the award-winning Pressed Chair
2016 Redesigned Apotheke Aichner. His new studio in Merano will complement his workshop in London
04.
Best commercial architect
Koichi Takada Architects
Sydney
"I'm always looking to bring nature into the city," says Koichi Takada, the Japanese-Australian architect behind some of Sydney's most daring commercial projects. Takada has made his mark on the city by bringing tree-like timber columns to shopping malls, building restaurants reminiscent of caves and layering towers with garden terraces. "I try to humanise buildings by introducing an aspect of nature and retreat."
Takada, who opened his firm in 2008, cites Dutch maestro Rem Koolhaas as an influence. "He was talking about architecture as landscape and looking at natural forms such as trees, rather than creating copy-paste buildings that look the same."
Takada's work includes beach homes and art galleries but it is his ability to conceive intimate spaces within shopping malls – the least intimate of places – that is particularly noteworthy. This is felt in his East Village project. An airy marketplace within a shopping centre, it is filled with wood-panelled columns that are based on abstract tree forms. "Malls are often artificial spaces but I think people are desperate for warmth, for something they can connect to," he says.
The uniqueness of his designs has proven to be a big draw for property developers and shoppers – and both are reaping the rewards.
Why we'd hire him
Takada likes timber and natural shapes, which turn dull commercial environments into enticing enclaves.
Project picks
East Village, Sydney: A marketplace with tree-like columns and a wood-panelled ceiling.
Zushi, Sydney: This restaurant is clad in honey-coloured timber and its façade is coated in aluminium.
V by Crown Group, Sydney: Takada is bringing the lobby of this multi-purpose building to life by suspending a sheet of timber dowels from the ceiling – a take on a bamboo garden.
05.
Best for hospitable interiors
Takenouchi Webb
Singapore
Visit a handsome Singapore bar that opened in the past decade and chances are it will have been designed by Takenouchi Webb. Husband-and-wife team Naoko Takenouchi and Marc Webb set up their studio in 2006, coming of age in tandem with the island nation's design scene. British expat Webb's background in hotel design and Takenouchi's work as a restaurant designer in Tokyo was enough to win work with key hospitality groups early on and the business has grown steadily in line with its reputation.
"We just want to create good spaces that will stand the test of time," says Webb. He adds that timeless doesn't necessarily mean minimalist. Take Empress, a Cantonese restaurant in an imposing colonial building, as an example. Here bespoke chandeliers illuminate custom mid-century-style rattan chairs. It's a tapestry of colour and architectural expression but one that doesn't overwhelm.
Designing venues with long-term appeal and character has become a hallmark of the firm's projects. For Singapore's Tanjong Beach Club, the architects took a Miami modernist approach and infused it with Southeast Asian touches, forming a smart venue standing out from competitors in bustling Sentosa Island.The partners see every new project as an opportunity to polish their skills. A recent hotel in Bali attests to the studio's growing regional capabilities and a forthcoming members' club should keep them at the forefront of Singapore's design.
Why we'd hire them
Takenouchi Webb's work blends inspiration from different eras and places to create fresh new spaces for dining, drinking and lingering.
Project picks
The Working Capitol, Singapore: A colourful co-working mecca near the

CBD

.
The Katamama, Bali: The client's brief for the interiors of this Balinese hotel was simple: "very comfortable". The rooms deliver, from local textiles to low-slung armchairs (see issue 91).
Empress, Singapore: Elegant Chinese restaurant in the riverside extension of a colonial-era edifice.