Monocle visits the annual trade fairs where craft aficionados are upholding traditions such as barrel-making and basket-weaving and forward-looking ceramicists are reinventing the humble tile.
01.
Traditional Tyrolean
Handcraft Festival
Seefeld, Austria
On a weekend in mid-September bakers, barrel-makers and brass bands assemble in Austria's hilly farming village of Seefeld for the annual Traditional Tyrolean Handcraft Festival. "We want to show how crafts were made in the old days," says organiser Ernst Meier, who established the festival 19 years ago and now runs it with his son Florian.
More than 100 craftsmen from the neighbouring regions of Tyrol, Salzburg, Carinthia, Vorarlberg and Bavaria gather in the town centre to share their age-old crafts with 20,000 visitors. For two days Seefeld's streets are lined with wooden stalls manned by tradespeople clad in lederhosen and dirndls and everywhere you look basket-weavers, blacksmiths and soap boilers showcase their wares.
"Over the years we've seen many exhibitors introduce a younger generation to their craft," says Meier. Next to overflowing beer and sausage stands, Gernot Neuner and his daughter Sandra are busy carving figurines and patterns into larch tree trunks. "We used to have our own forest, that's how we got into carving," says Sandra, a florist who learnt the craft from her father and now joins him at the festival every year. Nearby Wolfgang Kozak is pinning the last string to a fiddle, while Christoph Waldhart is carving yet another shot glass from Swiss stone pine and shepherd Bernhard Krug is shearing sheep to the sound of the brass band. The old crafts are in good hands.
---
Scan the exhibition calendar and it's hard to find a trade show more hands-on than Bologna's Cersaie, a week-long event that allows visitors to handle and test the products on display. Designed to show off the latest in ceramic tiling and bathroom furnishings, the event attracts architects and decorators in search of attractive surfaces to dress up their projects.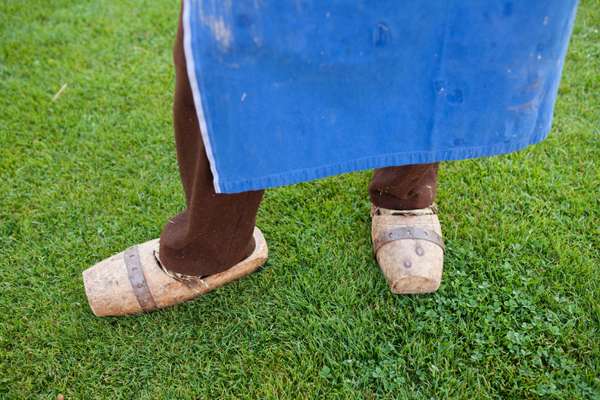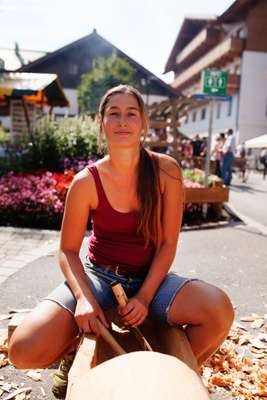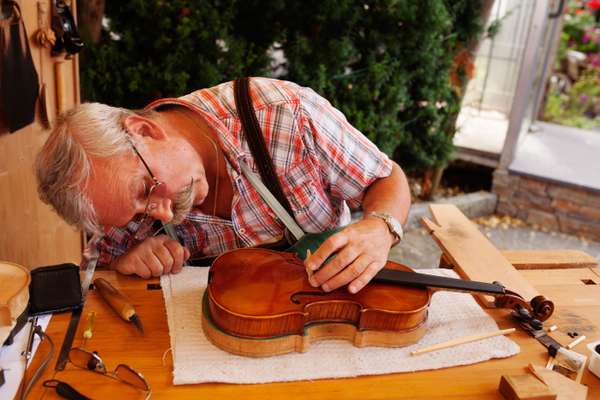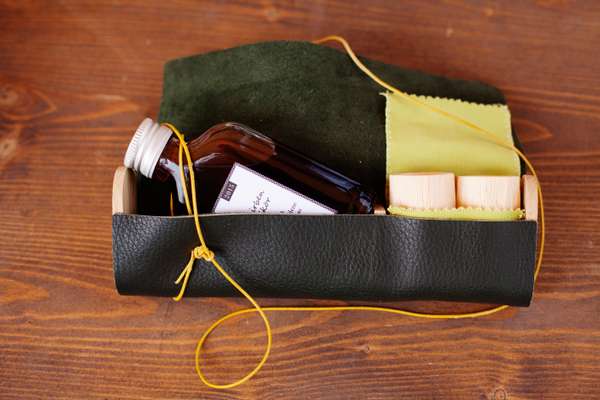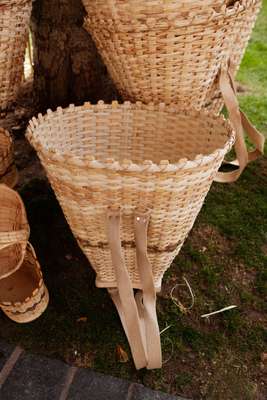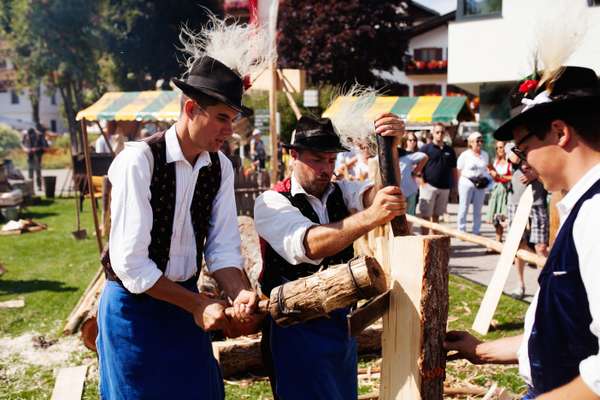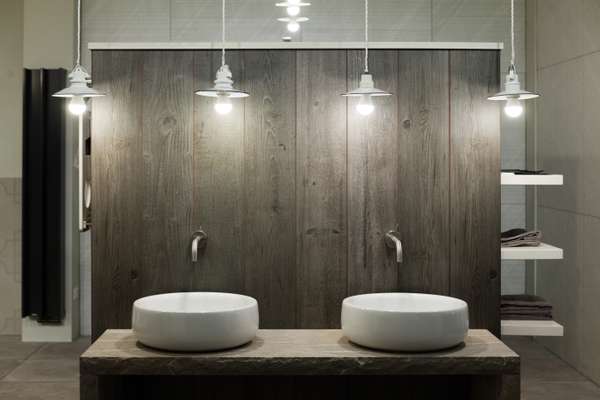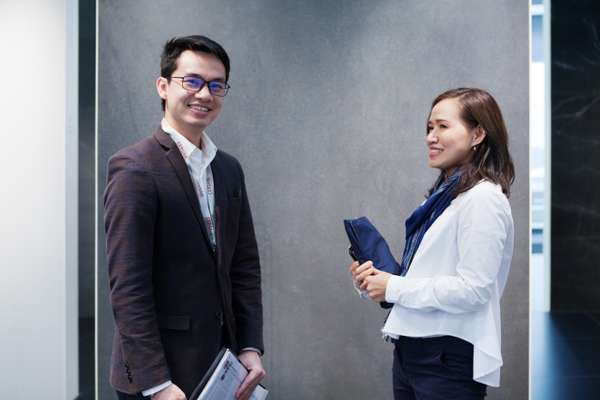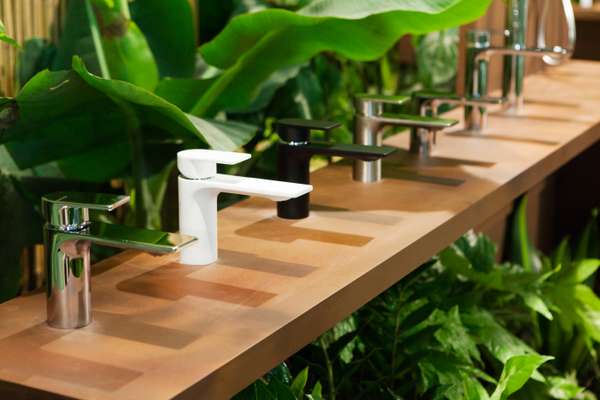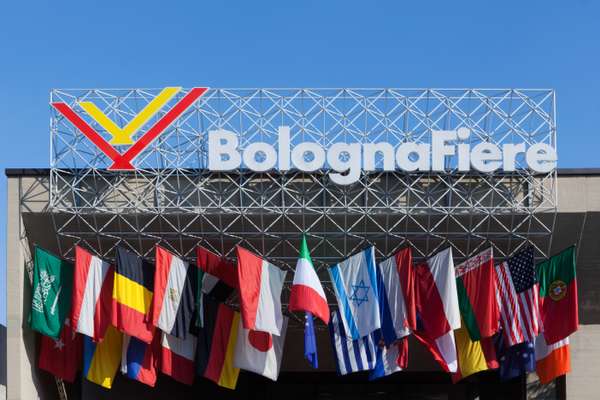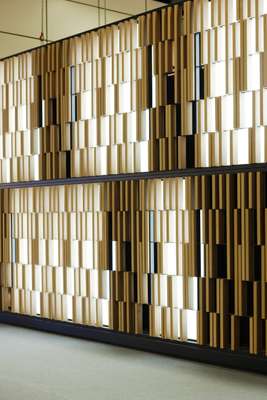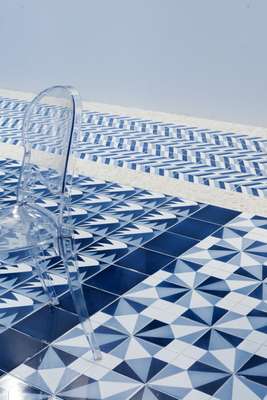 At the 34th edition in September, many exhibitors were eager to shake off notions of ceramics as an indoor-only option. "Porcelain stoneware holds up against saltwater corrosion and chlorine and has anti-slip and flameproof properties you don't get with wood," says Francesco Camellini of Italy's Kronos Ceramiche.
Though Italy remains the leader in high-quality tile production with sales of more than €5bn last year, foreign players are raising the bar. Thailand's Cotto unveiled its Grande collection of extra-large heat and scratch-resistant porcelain slabs suited for kitchen countertops and outdoor barbecues. Spain's Living Ceramics moved away from surface decoration with the help of Italian studio Lucidi Pevere, which uses water-jet technology to make incisions into the material to produce geometric patterns that can be infused with varying colour schemes.
This year's Cersaie also focused on sanitary wares. In order to stand out from the crowd, Tuscan tap-maker Treemme Rubinetterie immersed itself in a rainforest-themed stand to showcase its cutting-edge pieces, including an ultra-thin metal faucet that earned Italy's prestigious Compasso D'Oro design prize.
Far East influences were in evidence at several stands. Italy's Scavolini hired Japanese studio Nendo for its Ki line collection, which is centred on clean-cut washbasins that conceal the taps so the water appears to pour out from the shelf.
"In the past hotels would give 80 per cent of the space to the sleeping area," says Giulio Cappellini, art director of Italy's Flaminia, who worked with Taiwanese designer Hsiang Heng Hsiao on the brand's meticulously designed sinks. "Now hotels pay more attention to bathrooms as travellers want to unwind and enjoy a reinvigorating shower or soak after a long journey."
---
Q&A
Brenda Valansi
director IDA
Rio de Janeiro
For the third year running, IDA, the Rio Design Fair, has made its mark on the city. Director Brenda Valansi says that, despite dark days in Brazil's political and economic worlds, there's plenty to celebrate in its creative sphere.
IDA came about three years ago as part of ArtRio. Why did you decide to start a design fair within an art fair?
IDA started because contemporary Brazilian design was having a moment and the public was ready for a fair. Having it together with ArtRio is the perfect way for people to get access to design.
Brazil is known for its rich design history with greats such as Sergio Rodrigues. Who are the up-and-coming designers that you championed at the fair?
This year we hosted 20 design studios. One young designer who stood out in particular was Zanini de Zanine. He's Zanine Caldas's son [who was one of Brazil's most prolific furniture designers and known as "the master of wood"] so he has this tradition in his family. Hugo França's pieces were notable; he makes furniture out of trees that have naturally fallen in the forest.
Brazil is in a political and economic crisis. How have sales been at IDA?
When we started a few years ago the crisis was already coming. So we have maintained the same sized fair, rather than growing it. We provide designs that the buyers can afford. But the economy is getting better and the mood in Rio is getting better.