Retail safari / Toronto
Something for everyone
Toronto is trumpeted as a city of diversity so it's no surprise to see that variety carried over into its shopping too. Our third Retail Safari takes you on a tour of the small businesses that take on the big brands, from bookshops staffed by writers to design outlets that seem more like art galleries and markets that exist solely to promote local creativity.
Toronto Pearson International Airport destinations: 181 cities
Best time to visit: Autumn (September to December)
Cup of coffee: CA$4 (€2.75)
Glass of wine: CA$11 (€7.50)
Slap-up lunch: CA$30 (€20.50)
---
Begin in the Junction neighbourhood to the city's northwest, where many of Toronto's most talented craftsmen and retailers have hung out their shingles. First and foremost there's Mjölk (2959 Dundas Street West), a pared-back design shop set up by husband and wife John Baker and Juli Daoust. Its exquisite selection of furniture and objects comes from Scandinavia and Japan and is displayed in a manner akin to an art exhibition. "We see ourselves as a gallery," says Baker, who frequently collaborates with his favourite designers to create products that are exclusive to the shop.
For a broader range of design-minded take-homes, hail a taxi and head south to Souvenir (1232 College Street) in Brockton Village. Danielle Suppa opened the understated shop last year after operating a string of pop-ups selling trinkets and other paraphernalia by firms such as Akai Ceramic Studio and Stone & Vein. Everything is neatly arranged on a wooden table and shelves along the whitewashed walls. "We want to be a place where people can have a conversation about design ideas," says Suppa.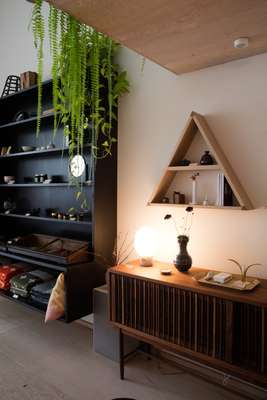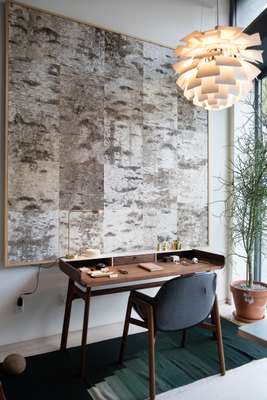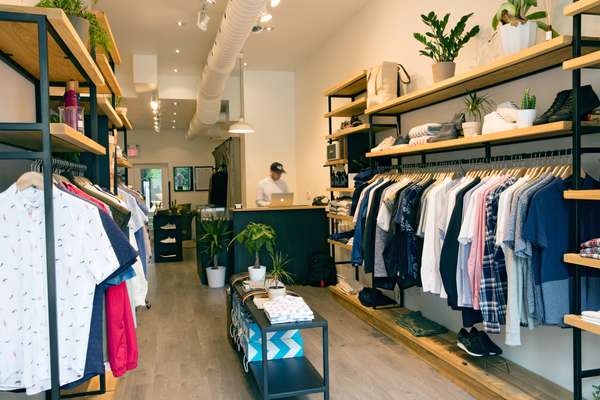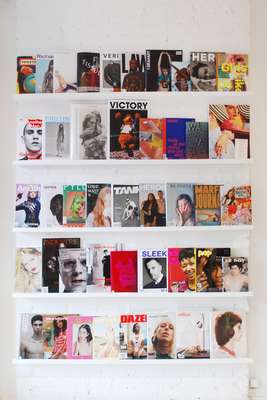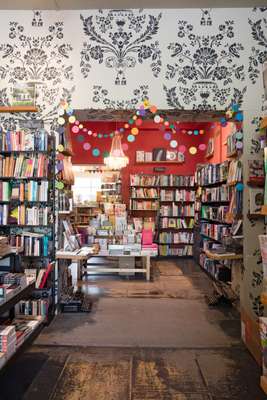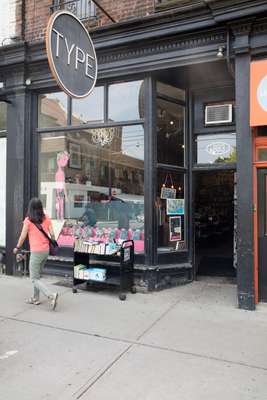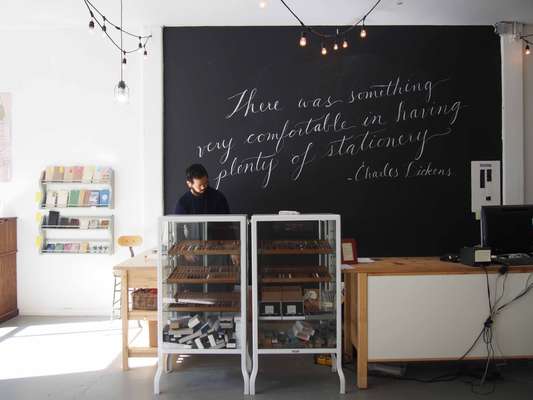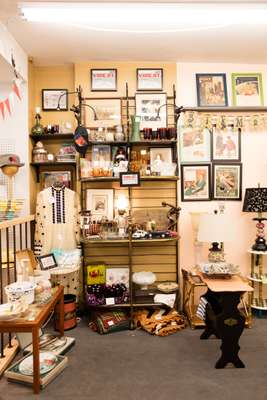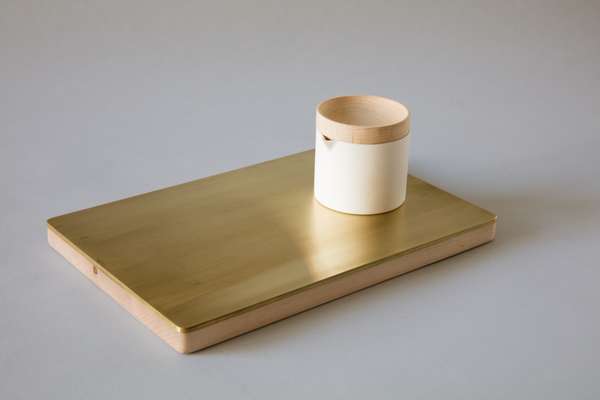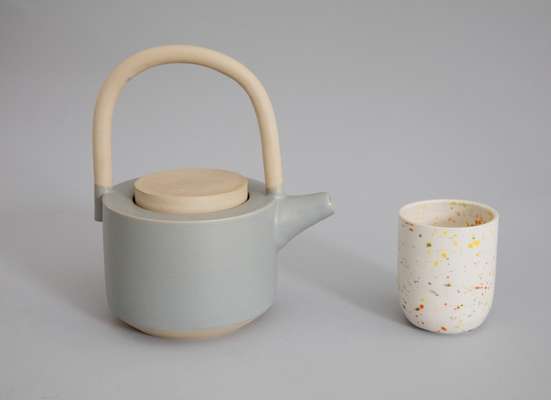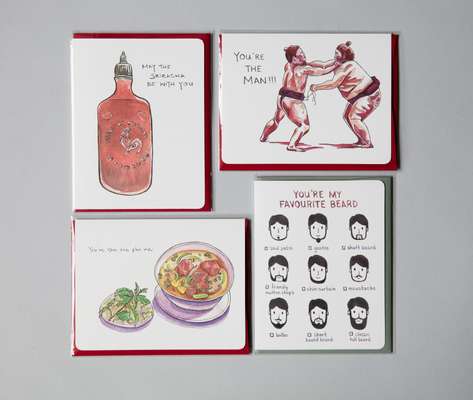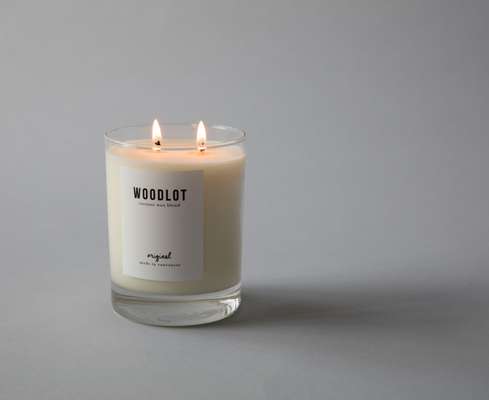 Now that you've had your design fix you can amble southeast until you reach Soop Soop (1315 Dundas Street West) on Dundas Street West (about 15 minutes away). While Christina Pretti and Jordan Puopolo's unisex brand is made right here in the city, the shop also carries an eclectic mix of international labels such as Atelier Wonder, Ground Zero, Sunnei and Nattofranco. There's a pleasing range of fashion and design periodicals too, from Another Man to Novembre.
Continue 20 minutes east on Dundas on foot (or by taxi if you're rushing), cutting south through Trinity Bellwoods Park. This will bring you to multi-brand retailer Park & Province (927 Queen Street West). Chris Naidu and Gray Butler have filled their racks with a sharp inventory of clothing, including button-downs from Parisian brand La Panoplie and shirts from Portuguese Flannel. "We focus on smaller firms with a unique story to tell," says Butler.
A few doors down on Queen Street West is indie shop Type (883 Queen Street West), which has been around for a decade. If you're lucky, you might stumble into a public reading but otherwise feel free to get lost amid the shelves. "Type is a store built for browsing," says Toronto author and staff member Derek McCormack. Many of his colleagues also belong to the city's literati and their passion is infectious – feel free to ask for recommendations.
When you're done perusing the volumes hop onto one of the city's eastbound red-and-white streetcars on Queen Street West. The 30-minute ride to our next destination takes you in and out of the downtown and financial cores and is a good way to survey the cityscape from street level. On the other side of the Don River is the Leslieville neighbourhood, where you'll alight at Carlaw Avenue and walk north. A few steps away is Wonder Pens (250 Carlaw Ave #105), a darling shop in a converted factory, overseen by Liz and Jon Chan. Alongside thin-nibbed fountain pens and delicate inkbottles you'll find a range of notebooks from brands such as Field Notes and Japanese paper firm Life.
What better way to end your day than by bagging some homegrown talent? A visit to Arts Market (1114 Queen Street East), located 10 minutes east on Queen Street, will see you right. Before starting his business five years ago owner Daniel Cohen spent time in Sydney, Seoul, Buenos Aires and Bangkok hawking his artworks. Today his business leases space to creatives interested in honing their brands, meeting others and selling their own work. "When I moved back to Toronto I was looking for something similar but couldn't find it so I decided to find a suitable option," he says. "I choose people based on product and personality."
The Federal (1438 Dundas Street West)
Go for the Caesar, a Canadian twist on the Bloody Mary that incorporates clam juice.
Rose and Sons Swan (892 Queen Street West)
Fuss-free and toothsome fare from chef Anthony Rose.
Saturday Dinette (807 Gerrard Street East)
Suzanne Barr's casual joint whips up healthy but hearty versions of diner classics.
---
Shangri-La Toronto (188 University Avenue)
---
Bar Raval (505 College Street)

---
01 Pot and cups by YYY Ceramics
From Souvenir Studios
02 Ceremony Tea Set
From Mjölk
03 Linen pyjama set by Kotn
From Park & Province
04 Cards by Gotamago
From Wonder Pens
05 Candle by Woodlot
From Soop Soop