Hospitality hardware / Global
Suite dreams
From cosy blankets to sleek tiles and ambient lighting, we select the most covetable and hard-wearing pieces to make a hotel room feel like a welcoming home from home.
Nothing ends a long day of travel like the clink of a real key in a lock, the creaking open of a sturdy timber door and a cosy home away from home revealing itself. Snug rooms in small stop-ins or well-fashioned boutique hotels can break stride from the homogenous offerings of hospitality chains and, in the process, provide the simple pleasures of home in an assortment of spaces.
Yet in a price-sensitive market that is squeezed by online booking agents and conglomerates snapping up successful small-hotel brands, it isn't easy for an independent business. As such, to get the hospitality ventures of budding hoteliers humming we've compiled a smart list of must-have furnishing and fixtures.
We have called on our favourite sharp-eyed hoteliers, inn keepers and interior designers, as well as monocle's well-travelled staff, to compile this hardy and handsome selection of brands and objects for your enjoyment.
01.
Balcony furniture
Lona
Portugal
Outdoor furniture is tricky terrain where questionable design abounds. One company that gets it right is Portugal's Lona. Started in 2010, the business has a range of loungers, chairs and stools based on classic models; its smart, striped director's deck chair is a head-turner poolside or on the balcony. The firm uses sturdy canvas, natural dyes for colour – which can be customised – and locally grown eucalyptus. "Our wood doesn't need special treatments and develops a nice patina in the sun," says co-owner Filipe Rodrigues. Homeowners, hotels and cafés are lining up, with exports making up 90 per cent of business.
lona-pt.com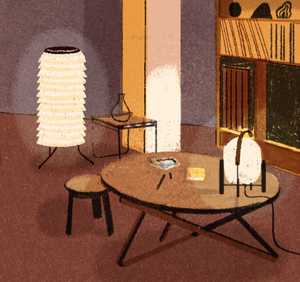 02.
Lamps
Santa & Cole
Spain
From neoclassical rooms in London to Ottoman stopovers in Cengelkoy, Santa & Cole's lighting looks smart in hotels of all styles. Equally impressive, the Barcelona brand's pieces make clear design statements while keeping the ambience relaxed. Look out for the iconic Cesta lamp, which was recently redesigned with an enduring metal base, along with the curvy Maija light for ultimate illumination.
santacole.com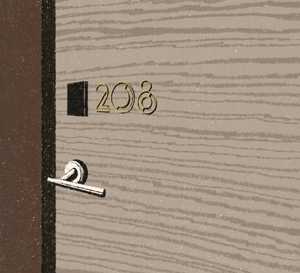 03.
Signage
Holmquist Sign
Sweden
Perfectly kerned numbers on room doors are a classy way of welcoming guests. Since 1937, Holmquist Sign has been turning out smart signs, letters and numerals from its factory near Stockholm for fashion houses, restaurants and hotels. We like the art deco- inspired signs for Haymarket, a Stockholm hotel by Scandic, and the aluminium letters decorating Miss Clara hotel by Nobis.
holmquistsign.se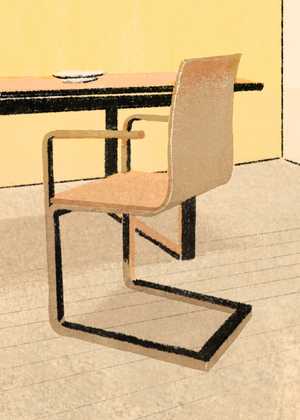 04.
Chair
Ton
Czech Republic
A hotel room's desk needs to function as anything from a temporary office to a breakfast table so it needs a versatile chair to match. Czech bentwood specialist Ton has been turning out its curvy creations since 1861. A highlight is this Mojo chair by designer Michal Riabic. It comes in beech and oak and is as easy on the back as it is on the eye – and it tucks away neatly.
ton.eu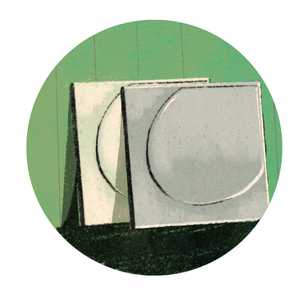 Unobtrusive they may be but sleek tiles can do much more than waterproof a washroom. Get it right and they can be understated works of art. Italian company Mutina's strength lies in enticing a dream cast of designers – such as the Bouroullec brothers, Rodolfo Dordoni, Edward Barber and Jay Osgerby – to play with a sophisticated palette of colours across its ranges. Our favourite is the graphic Numi line, for which the company called on German designer Konstantin Grcic. In its bigger version the ceramic squares feature geometric details underlined by an enamel glazing, while in the smaller Numini version the patterns emerge as tactile reliefs. Each size is available in six muted hues ranging from taupe to mid blue.
mutina.it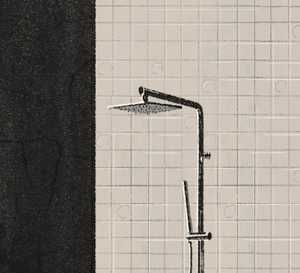 06.
Showerhead
Treemme Rubinetterie
Italy
A beautiful suite is incomplete without a good shower. Pick water fittings by Treemme Rubinetterie and there's no risk of falling short on shower power: these steel heads alternate between cascade and rain flows with ease. Founded 48 years ago, the company still carries out most of its production in-house.
rubinetterie3m.it
The robust yet beautiful blankets made by Teixidors provide a fine finish to any hotel room. The brand, which is a nonprofit social project based in Barcelona, makes its products from natural fibres so that they can withstand the wear and tear of regular washing; it also proves that sensible and sturdy can be luxuriously soft. Our favourite is the Urano wool and silk bedspread in dark grey, which has a luscious drape owing to the fine Spanish merino that it's made of. Wools, silks and linens are all woven manually, making each piece unique. An often overlooked element in a perfect room is a throw. Teixidors' are perfect for that just-off-the-plane nap and can offer a snug wrap for morning coffee on a breezy balcony.
teixidors.com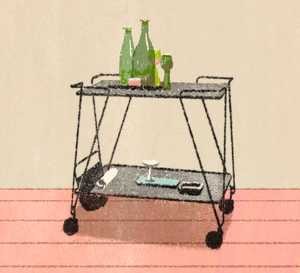 There's no more pleasurable way to receive the morning breakfast and papers than on this Mathieu Matégot mid-century trolley. Gubi's reissue of the Frenchman's early 1950s masterpiece is as striking as the original with its lightly perforated removable metal trays. As fit for purpose as when it was first designed, this tough yet lightweight number slips easily into a cosy suite.
gubi.dk
09.
Switches and dimmers
Jung
Germany
The last thing anyone wants after a few martinis at the hotel bar is a fumble with the lighting en route to the bathroom. It's easy to get lighting wrong in this space: it's often too bright, dark or fiddly. German manufacturer Jung has been perfecting the art of dimming for decades and its Universal Touch is a switch system that is functional without being flamboyant.
jung.de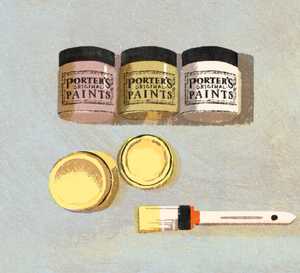 10.
Paints
Porter's Paints
Australia
This Aussie brand's paints stand the test of time. The company bases its formulas on the recipes of Fred Porter, a colourist for some of Sydney's most iconic buildings of the 1920s. While Porter's paint range has evolved, its production process is as meticulous as it ever was. We'd stir a dollop of its chalk-based distemper into the mix to give walls an aged-looking patina.
porterspaints.com