Urbanism / Global
Urbanism
Briefing
Eighty per cent of Canadians live in cities but increased investment for small towns is on the way.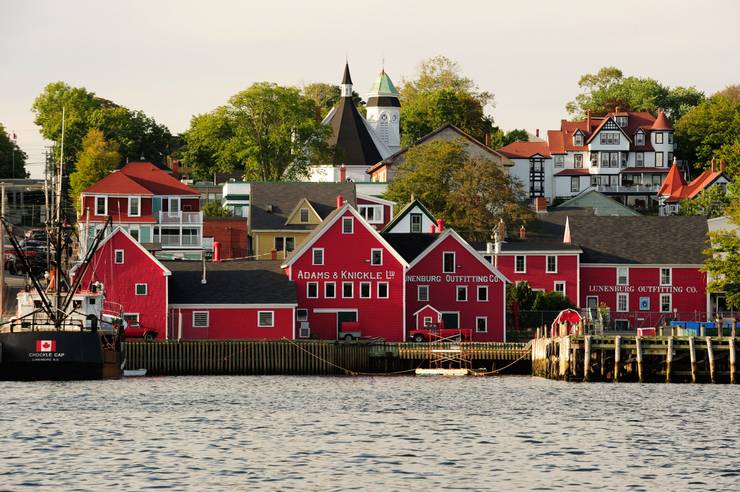 Small towns, big issues
Canada -
DEVELOPMENT
With more Canadians being lured by the bright lights of the nation's big cities, small towns are being hollowed out. "Canada's small municipalities have always played a critical role in the country's economic, social and environmental wellbeing," says Amarjeet Sohi, minister for infrastructure and communities, who is finding ways to arrest the trend.
Many primary industries such as mining and agriculture found homes in tiny communities such as Flin Flon on the border of Manitoba and Saskatchewan. Then there are towns such as Buxton, Ontario, which provided safe haven for African-American slaves in the 19th century. These towns, says Sohi, "are part of the fabric of the nation".
According to the latest census, conducted five years ago, more than 80 per cent of citizens now reside in major cities. The reasons are not unexpected: rural communities are drained when young people move to bigger cosmopolitan areas for tertiary education; independent businesses are losing out to big chains; and the lack of infrastructure support means that living a fulfilling life in a rural community is becoming more untenable.
But all is not lost for Canada's small towns. The government is setting aside ca$1bn (€700m) for the Small Communities Fund reserved for those with fewer than 100,000 residents. Infrastructure investment is also set to double from ca$60bn (€41bn) to ca$120bn (€82bn) over the next decade. The hope, says Sohi, is that "these investments generate economic growth, support communities and leave a lasting legacy for Canadians".
---
In transit
Hamilton -
TRANSPORT
Funding for public transit is generally a good thing but the ca$32bn (€21.8bn) investment by Ontario's government in Greater Toronto and Hamilton's transport offerings could pose a problem. A report from Ryerson City Building Institute highlights the issue of low density around suburban transit stations, leading to passenger numbers that, according to the authors, are too low "to support the long-term cost of transit operations". The solution? Ryerson advocates that all transit funding should be dependent on planning policies such as those aimed at improving density. That way efforts to improve mobility won't end up railroaded by too few riders.
---
Road closures
Alberta -
INFRASTRUCTURE
After being badly hit by a flood in 2013, the southern Alberta town of High River sought to remake itself from a car-centric rural hub into Canada's most walkable small town. Downtown streets were torn up to replace ruined infrastructure, creating an opportunity for immediate – and controversial – change. "We had a fresh slate," says the town's economic-development manager Jodi Dawson. "And that was a once-in-a-century opportunity." Gone are wide roads built for cars. The revamped downtown has leafy laneways, roomy pavements and a woonerf, or shared street, for markets and festivals. For locals who were used to driving and parking wherever they liked the change brought with it a significant shift in culture. But as the streets fill with people, the backlash is gradually receding. "It's starting to come alive," says Dawson.
---
Q&A
Madeleine Redfern
Mayor
Iqaluit
Despite an icy climate and a far-flung location in northern Canada, Iqaluit has experienced a surge in residents since becoming the capital city of Nunavut, the country's least populous territory, in 1999. While it boasts robust mining and fishing sectors, the government is the biggest employer in an economy worth ca$2bn (€1.4bn). Madeleine Redfern has been mayor of this small city since 2010.
What are the challenges facing Iqaluit today?
We have grown from a population of 3,000 in 1999 to 8,000 residents today. Half the population is non-Inuit, coming from across Canada and the rest of the world. We are a small town but also a capital city and there are big expectations as a result. We have a new ca$300m [€204m] airport that should open next August. There's a lot of development happening – we have to manage it as best we can.
How is the city coping with the influx of new residents?
It's important to be strategic when it comes to developing local capacity and upskill individuals so that they can participate at all levels of society. We are committed to being a capital city in terms of politics and culture. We want to see Inuit culture reflected throughout the city, while embracing the diversity that's coming into the community.