Casa Mãe / Lagos
All in the details
New hotel Casa Mãe is a winning combination of Portuguese craftsmanship and exquisitely executed contemporary design. Monocle meets the creative force behind the retreat.
With one of the most temperate climates in Europe the Algarve on Portugal's southern coast has long attracted sunseekers. While its mass-market resorts and developments have earnt it something of an ugly reputation, the eastern and western corners of the region remain unspoilt. Here pretty traditional towns, such as Lagos, are fringed with orange groves and long sandy surf beaches.
Opened in October 2016, Casa Mãe is a new hotel set amid this breezy historic coastal town. Its design aims to stir nostalgia in guests long after departure. Each detail – from the warmth of its terracotta floors to the pleasant rawness of its oak-and-canvas furniture – has been meticulously considered by co-owner Veronique Polaert. The former French investment banker says her hotel embraces slow living and is anchored to Portuguese craft traditions.
"I first thought I would like to open a hotel in Marseille, until I came to Lagos and loved it," she says. Most resorts and guest houses lacked imagination so Polaert bought the site in 2015, quit her job at Morgan Stanley and committed her money, time and energy to creating this 30-room stop-in. Through Casa Mãe she wanted to connect guests with the region, from its culture to its food, on a much deeper level than its competitors. To achieve this she tasked a team of 20 Portuguese craft-and-design companies with comprehensively kitting out the space. Everything from the notebooks and pencils in the bedrooms to the soap dispenser in the shower – and even the toiletries – is bespoke. A custom scent with hints of sweet almond made by Oliófora, a cold-press oil producer from the north of Portugal, floats through the hotel.
"The best way to have a hotel that is unique and specific to a place is to make use of regional skills rather than just order international design," says French interior designer Martin Blanchard, who supported Polaert on the project.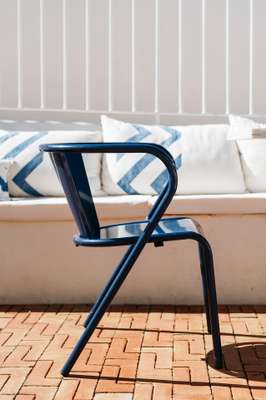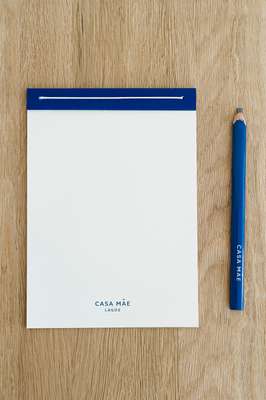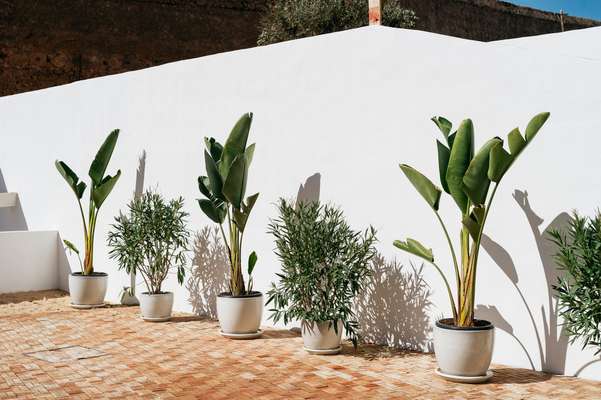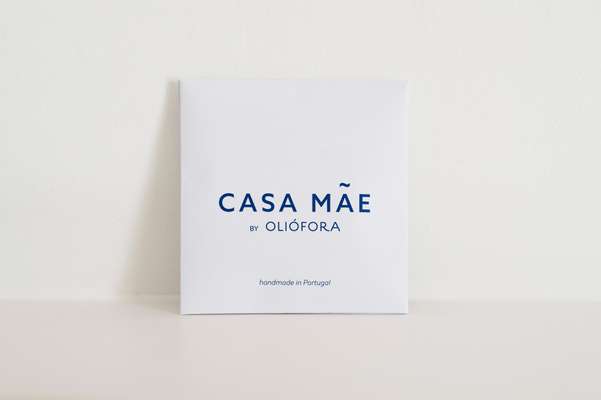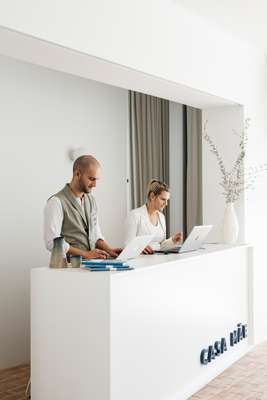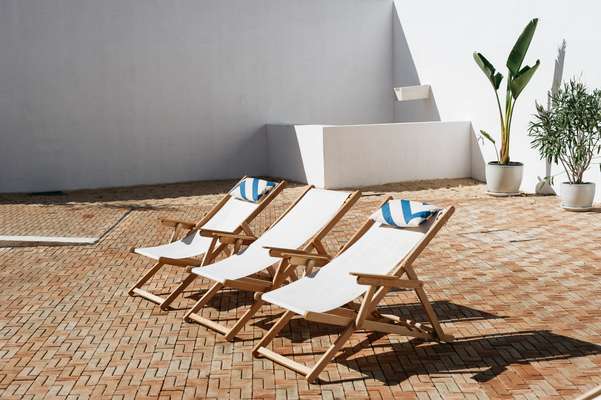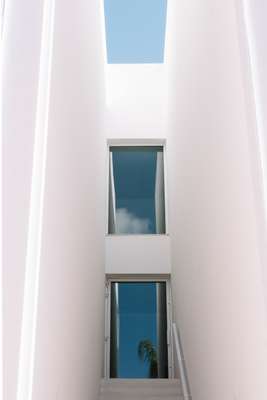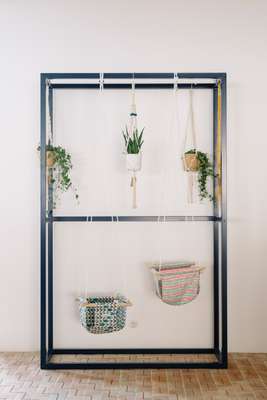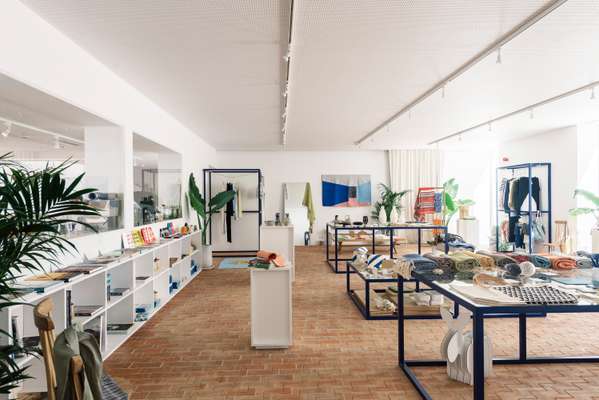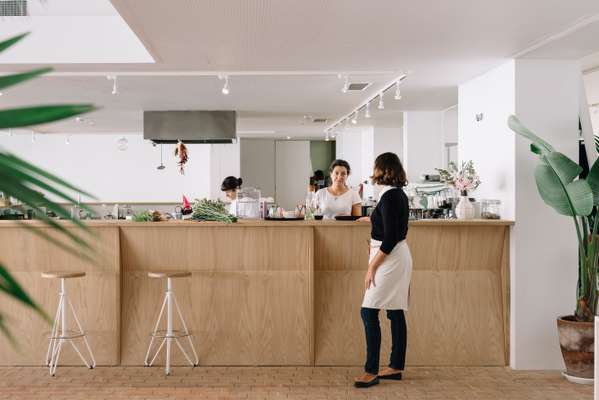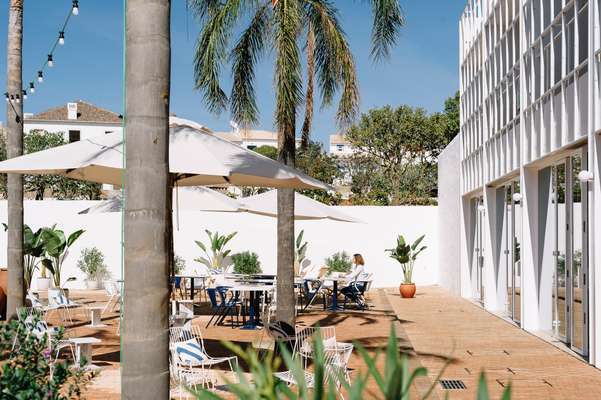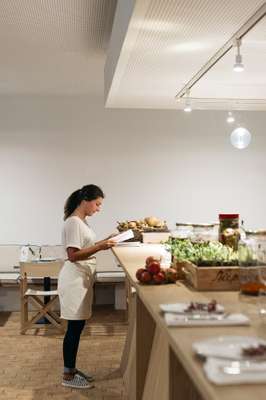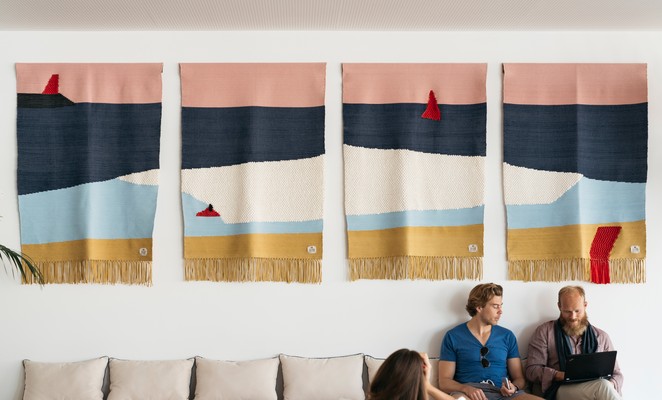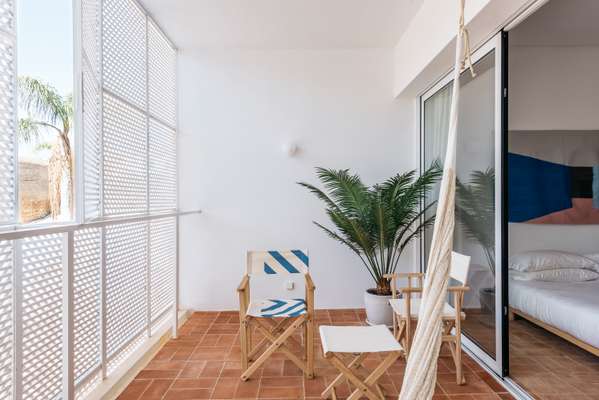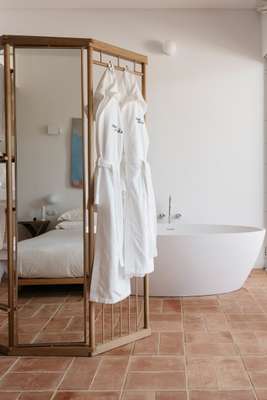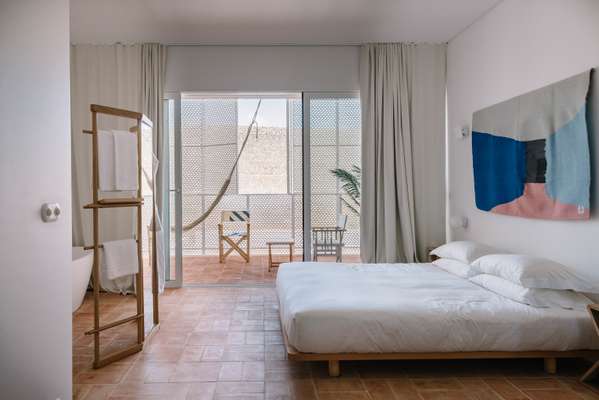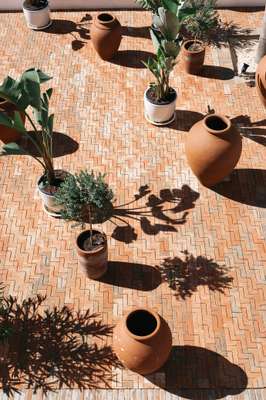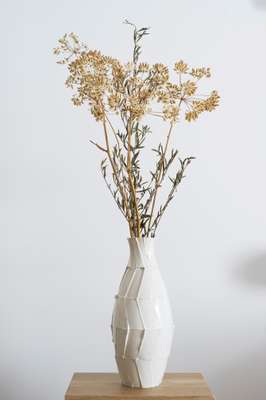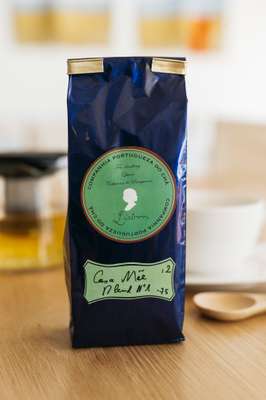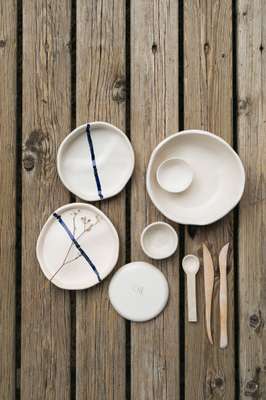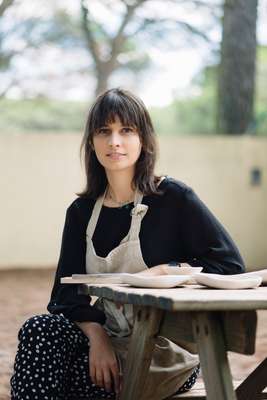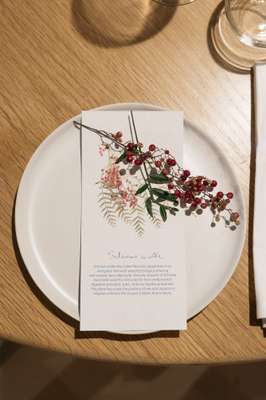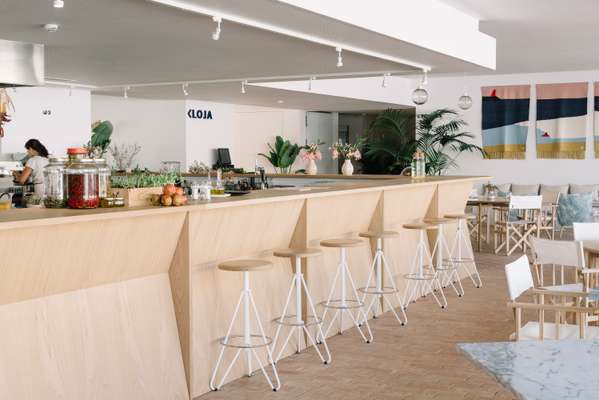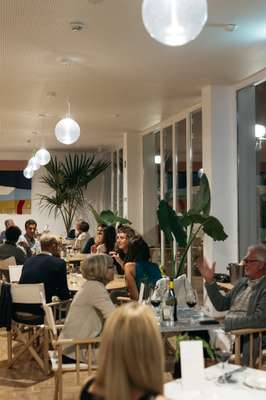 The brief he received was clear: Casa Mãe was not to be a design hotel in a conventional sense but a place that pays tribute to its homeland through thoughtful design touches. "It's important not to buy into folklore, not to create a kind of Disneyland of Portugal. We wanted to curate the best of design and craft here and do something new and contemporary with it," says Blanchard.
This ambition is evident in many of the custom furnishings that he designed for the hotel. The looms he saw when visiting nearby textile artisans inspired the slender oak screens that separate the bathrooms from the bedrooms. The large wooden bar he created for the restaurant has carved ribs reminiscent of those on traditional Portuguese boats. "Portugal and the Algarve are the inspiration but people won't notice it unless they look carefully," says Blanchard.
The architecture is similarly understated. Portuguese firm Can Ran used vernacular elements when designing the main building, which complements an existing 19th-century house on the site. These touches include the wooden screens that enclose the first-floor balconies and which have been customary here since Moorish times. While traditional materials have been employed, the use of concrete and the building's simple geometric shapes root it firmly in the 21st century.
Despite the time and cost challenges of building a refined hotel, Polaert and her business partner Christian Kraus maintain that the experience it creates easily compensates for the extra spending. She points to the terracotta floors in the bedrooms, restaurant and courtyard as an example. The bricks used were supplied by Alberto Rocha, whose small Lagos family firm uses olive stones to fuel its kilns. "They've been using the same technique for centuries," says Polaert.
Rather than just celebrating tradition, the Casa Mãe team challenged the Rocha family to evolve their practice. Through collaboration with Casa Mãe's designers they made custom tiles to reflect the hotel's logo, which gives the finish a more contemporary feel. Other more design-savvy businesses have benefitted from the hotel's ambition too. Weaver Teresa Gameiro's firm usually creates accessories for the home but for this project she came up with two 30-metre-long rustic rugs. Made from jute, blue cotton and recycled textiles, they run the length of the two hotel corridors. "I've made rugs before but never to this scale; it was challenging to hand-weave 60 metres of rugs," says Gameiro.
The hotel represents a big investment in local designers and artisans. Offering an authentic Portuguese experience in a contemporary setting has been a task that Casa Mãe has handled well. "Portugal is difficult to define," says Polaert. "Here people are not Mediterranean: they have an Atlantic influence and they are very modest. Design here is modest too. It's elegant and understated."
---
Aged 24, Margarida Almeida of Circulo Ceramics is the youngest designer working with Casa Mãe. She was asked by the hotel to create a vide poche, in which guests can leave rings, keys or other loose items. The piece is simple and organic in shape, with a subtle wave effect and a single blue line.
"I don't use moulds, I prefer creating irregular pieces and I like to play with colours, shapes and textures that can be made with clay," says Almeida. "The design of the vide poche is simple: it references the sea and has just a hint of colour but mostly it's very discreet."
Circulo Ceramics had been trading for less than a year when the hotel came calling. "Casa Mãe had such confidence in me; they gave me total freedom," says Almeida. "It's great to know that there are people with the courage to take risks and support young artisans."