One Grand / Narrowsburg
Folio society
When magazine editor Aaron Hicklin opened a bookshop in upstate New York, he wanted to move beyond the usual roster of titles. In the year since he launched, his guest-edited book lists have driven sales and put One Grand on the map.
The idea:
"Initially I was drawn to the notion of building a bookstore around more esoteric lists about things. But I realised I could invite people to curate the lists for me so I asked for their 10 'desert-island' books.
"I thought this was going to be an online bookshop but all I really wanted to do was sit in a bookstore and sell books. So there's a real place that people can find, where people can go – the One Grand world – rather than just being an internet experience, and that's worth the expense and the risk of failure to do it."
Choosing the location:
"Narrowsburg is not over exposed. It attracts people who don't want to be in an extension of Manhattan; they want to be somewhere that's a little less polished. There are a lot of artists; it's a magnet for people who want to escape the city but don't want to escape its cultural life. Their devotion is really fulfilling. Small towns are resourceful and supportive in a way that might be less likely in Brooklyn, where I live during the week. It's a place where you can do something you couldn't in places where it's already too expensive."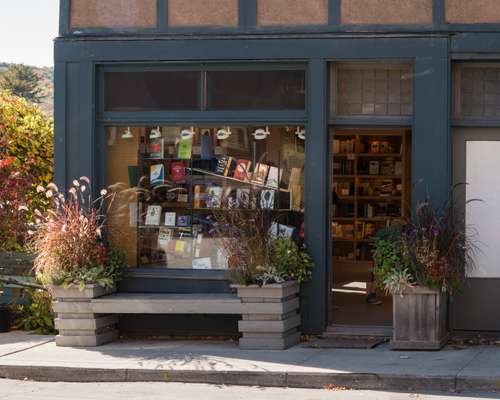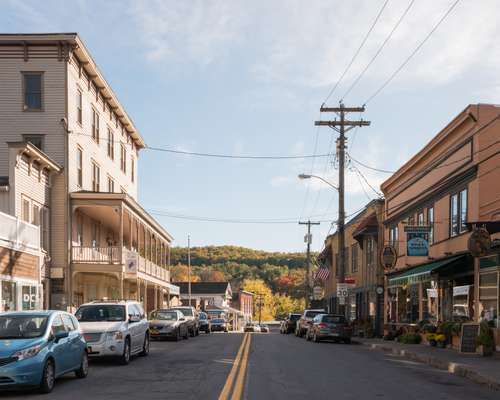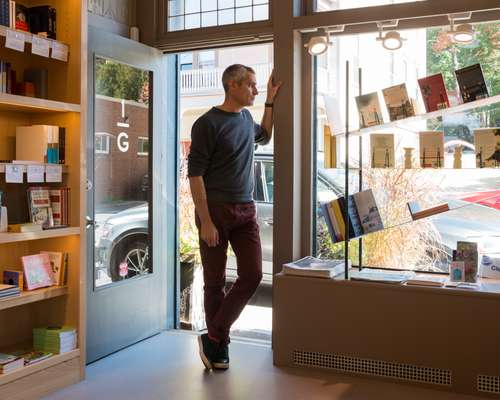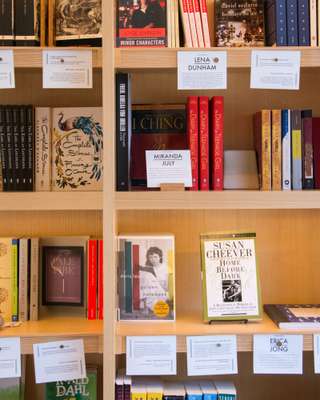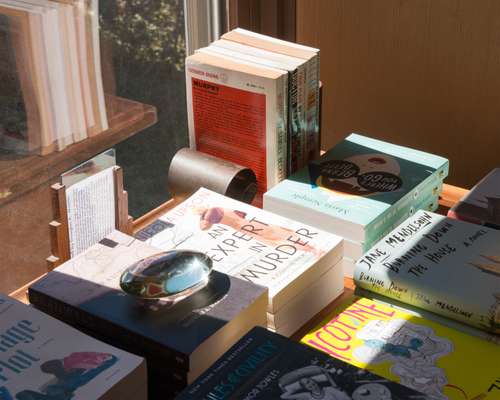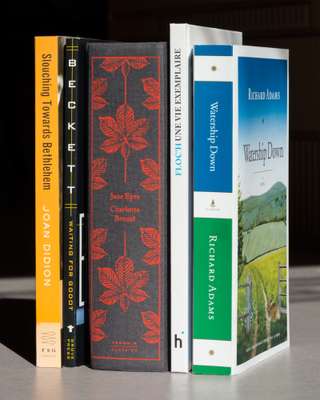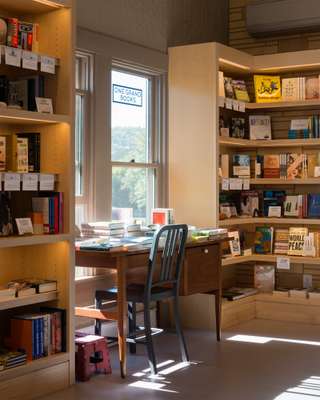 Outfitting the shop:
"I had no sense of how much I would spend. At one point I thought it would be a matter of whitewashing shelves and the rest would sell itself. But I realised I was only going to do this once and there was no point in doing it half-assed. I would not want to regret something that felt unfinished.
"I have a friend who is an architect and I gave him carte blanche. I said 'yes' to everything. He put a lot of attention into every detail. It has airiness even though it's small. Nick Vogelson [co-founder of Document Journal] came up with the font for One Grand, the design for the paper and the logo on the door and the bags.
"Once you start you're either going to go the whole way or you're not. I had to cross that bridge early. I was supposed to open in the summer of 2015 but we opened at the end of that November. I don't regret it. I have to sit here all the time – I don't want to sit here thinking, 'If only.' I sit here thinking there's nothing I would do differently."
Stocking the shelves:
"Having a curated store relinquishes you from having any obligation to carry all the new titles, which is a problem for a lot of small independent bookstores – they can't afford it. "I've probably changed over the titles on display less frequently than I intended. I've been here a year and some of these shelves haven't changed. Some of them probably won't because they're perennially popular. These are problems I didn't think through: when do you retire a shelf when you have limited space? One-off events can be quite good for sales, actually, and to move retired stock."
Connecting with customers:
"We are committed to getting one new list of books a week – that's the engine for the business. It becomes a hook for people to come back. We do a lot of pop-ups and bit by bit we have partnerships. Our events are not necessarily to drive sales. They have that effect but it's more about going to a space where people are reading that's not predicated on anything.
"I had visions of doing more but there are only so many hours. The liberation is realising that I don't have to rush. This is the pace that works for me. In some ways it's like the pace of reading a good book – slow, steady and engaged."
Go all in
Hicklin's shop might be small but it packs a sleek punch: each purchase is wrapped in fine paper, the deep shelves are made of quarter-sawn white ash, the cash desk moves to accommodate readings and a tea-and-coffee stand is available for customers who want to linger on the benches outside. Small town or big city, attention to detail is appreciated everywhere.
Fill a void
There isn't another seller of new books for miles around so One Grand provides a genuine service for its neighbours. The interest in rediscovering small towns means the time is ripe to invest. Being a pioneer can pay off.
Stock what you need
Most of Hicklin's sales happen over the weekend so he only orders what's needed to keep up with the stock that moves. Many customers are reading for pleasure so heavier subjects sell less often – paying attention to sales helps him understand which titles to keep and which to remove from rotation.
Get out of town
Pop-ups and partnerships drive traffic and also expose the business to new markets. Hicklin does readings, pop-ups and partnerships in New York and Los Angeles, as well as with businesses in his backyard in the Catskills. It's also a strategic way to move back inventory and make space for new titles on his shelves.
Keep it slow and steady
Growth can happen at your own pace when the time permits. Hicklin's success hinges on not missing a single detail, doing everything with heart and introducing new partnerships at a manageable pace.