Big Interviews / Global
Born to do it
From a blue-sky thinker to a master fashion brand builder, we meet the founders, owners and CEOs who have navigated the rocky road to success and are only too happy to share directions.
1.
David Neeleman
Co-owner, TAP Air, Portugal
In the cavernous maintenance hangar of TAP's headquarters in Lisbon, the airline's co-owner David Neeleman is standing beneath its latest delivery: an Airbus a330-900Neo. He tries to hop onto one of the engines; the turbine's edge proves too high on first attempt but with a final boost he's up. He has been even more nimble when it comes to running Tap. He bought into the Portuguese carrier during its 2015 privatisation and has been key to its turnaround. It's his latest project in a career built on founding successful carriers, including JetBlue. Now he's creating turbulence in the industry again having announced the launch of a new US airline in 2021.
"Exceeding expectations creates buzz," says Neeleman. "So that's what we do. We have to be efficient and we have to keep our costs down but we have to have really excited and motivated people serving customers and then be really innovative on where we fly and which planes we use."
Neeleman is one of the most successful entrepreneurs in commercial aviation. Over his 35-year career he has co-founded Canada's WestJet, Brazil's Azul and aviation-technology firms that have shaped the industry. His reservations business Navitaire, which he sold to Amadeus for $830m, was responsible for some of the first steps into electronic ticketing. When he launched JetBlue in the US in 2000 it shook up the industry with its use of technology.
Here is a serial entrepreneur in a famously volatile industry in which start-up airlines rarely last more than a few years. "It's an exciting business if done right," says Neeleman. "It can create a lot of misery if you don't do it right – you need to have a lot of things working in your favour to be successful." But, he adds, the upside is the industry's huge potential. "If you take JetBlue, add that to Azul and add that to Westjet, their value is more than $15bn [€13.7bn], which is more than Lufthansa's trading at today. That was all created from scratch."
Neeleman got his start in 1984 when, aged 25, he co-founded a small charter airline with June Morris, owner of a travel-agency business. Morris Air Service was based in Salt Lake City and eventually bought by Southwest in 1993; the deal netted Neeleman $25m.
Under his leadership Tap has replaced old planes, instituted a Portugal stopover programme and enhanced its reputation for customer service. Key to its comeback is segmentation of its product into offerings from budget to premium. As for the danger of diluting the brand with low-cost products, he says that the benefits outweigh the drawbacks. "The segment of the population that wants a low fare doesn't really care about anything else," he says. "Having choices is important. There's a mix and match, a menu of items that technology allows you to offer." If you don't address that part of the market, he says, the Ryanairs of this world will eat away at your market share. Another game-changer, he says, is the new single-aisle airplanes that can fly long-haul. These are opening up new possibilities: costs for TAP's Porto to Newark flight on the new Airbus a321lr are 50 per cent lower than on a widebody. "It's the first time I've seen a small airplane that has a lower fuel burn per customer than a bigger plane."
When it comes to his new US airline, Neeleman is coy. The plan is to run another new single-aisle plane, the Airbus a220, with lie-flat seats in the front and extra fuel tanks. Airline consolidation in the US, which has resulted in carriers concentrating on major hubs, has created an opening for direct flights between under-served cities. Neeleman says that the a220 will allow them to offer compelling fares on routes that no one else serves.
"There are a lot of cities that have been forgotten," says Neeleman. "There's one place in the US that's got really great houses on a beautiful beach and there's almost no air service there. My daughter said, 'Dad, it's a five-hour drive from where we can fly to; why doesn't anyone fly here?' So we started looking into it."
Here lies perhaps the most important piece of advice for anyone wanting to start a business. "I don't start airlines just for the sake of starting them – there has to be a reason for being."
MONOCLE COMMENT: Look for a gap in the market and plug it with a worthy product or service.
2.
Nada Debs
Founder, Nada Debs
Growing up in Kobe, Japan, where her family ran a textile business, Nada Debs felt detached from her Lebanese culture. However, upon moving to Beirut aged 38, she was charmed by the craft heritage of the Middle East and incorporated the design aesthetics of Japanese clean lines and Middle Eastern patterns into one brand. She opened her studio in 2013 in the Beirut neighbourhood of Gemmayze and now her designs can be found across the region and beyond, from the lobby of the Bekaa Valley's famed Palmyra Hotel to the homes of Jordan's royal family. We visited her studio-cum-gallery space, where she showcases her furniture and product designs, to talk identity and inspiration.
MONOCLE: How is your dual identity reflected in your work?
NADA DEBS: I grew up in a society where craft is revered and the aesthetic is minimalist. The Japanese, when they want perfection, they meditate, removing all distractions. But in the Middle East it's the opposite: it's about repetition. So I take those two opposite principles and say, 'How can we express that craziness through repetition but in a concise way?' I created these very linear pieces and then I would apply the patterns onto them.
M: How does your studio factor into your business model?
ND: What I did was bring a gallery feeling into the central space – but it still feels homely. It's a working studio so you can understand the process. There are some stores you don't want to walk in to because they are intimidating and I wanted the opposite of that.
M: What is a key quality to have as an entrepreneur?
ND: There's a lot of emotional intelligence in business. It's not enough to just have knowledge; more than 50 per cent is about human relations.
MONOCLE COMMENT: Every business needs a USP; make sure yours is authentic to who you are.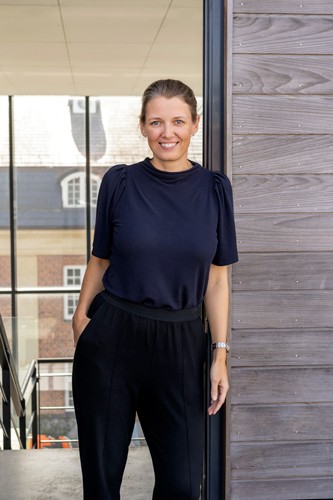 3.
Mette Lykke
CEO, Too Good to Go
A bit of a legend has sprung up around how Mette Lykke got into the start-up game. When she decided she wanted to have more independence and make a bigger impact than her job at McKinsey allowed, there was an appealing offer to work for a former client. There was also the exciting –but less secure – prospect of striking out on her own. Which to choose? On the day she had to give her answer to the former client, she was on the street in New York and a fortune-teller ran over handing her a postcard printed with the words, "Whatever our wildest dreams may be, they only scratch the surface of what's possible."
She chose her own path. It turned out to be the right decision: Endomondo, the company that she co-founded with two friends in her native Denmark, produced the first fitness tracking and sharing app. It became a huge success: in 2015, when it was sold to US sportswear brand Under Armour for $85m, it had 20 million users. Two years later, Lykke became ceo of Too Good to Go, a Copenhagen-based platform that allows restaurants and supermarkets to reduce food waste by connecting them with consumers eager to purchase their surplus food. Under her leadership, Too Good to Go now employs more than 400 people in 13 European countries, works with more than 28,000 supermarkets, restaurants and other partners, and is looking to expand globally.
MONOCLE: Did you always know you wanted to be an entrepreneur?
METTE LYKKE: I grew up in a family that had its own business – my grandfather started a lumberyard chain in 1947. It probably impacted me in the sense that I saw it as normal to have the lifestyle that you have when you work for yourself. But Endomondo kind of just happened.
M: When did you know that the company was going to be a success?
ML: There wasn't really a turning point, there was just a lot of hard work. It was just every day: come in, do your thing, get some sleep and do it again. The first three or four years were quite tough because the technology hadn't caught up yet. Once the iPhone came out and Android started taking off, then we started to see traction.
M: You were one of the first two investors in Too Good to Go and then you came on as CEO. What was it about the project that spoke to you? ML: At Endomondo we had a strong purpose. The passion around that, for me, really was the driver. With Too Good to Go it's a different kind of purpose because it's small on a macro level but it's such a big problem that we waste a third of all food. It just made sense to be a part of helping to solve it – and realising that we could do that in a way that leaves everyone winners. Both the stores and the consumers are better off and it's a sustainable business model as well, which is quite rare.
M: Is Too Good to Go a disruptor?
ML: I think we are innovators. When you disrupt something you kind of mess it up a little bit. We don't do that. It's not like anyone needs to rethink their entire business model. It's all positive.
M: You used to compete as an equestrian. Has that mindset carried over to being an entrepreneur?
ML: Yes, definitely! Business is a competition. You compete with whoever thought it couldn't be done because you want to prove them wrong. That's always been part of my motivation – that and the passion to see things happen.
MONOCLE COMMENT: Success doesn't just rest on winning ideas. Tap into your most competitive instincts to get your business growing.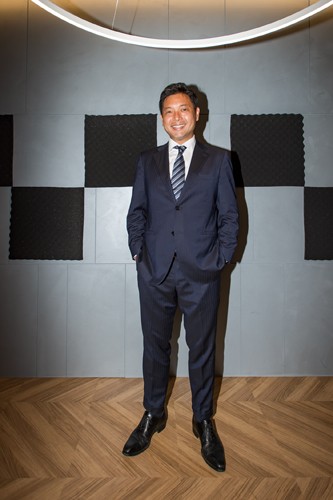 4.
Nobu Okada
CEO and founder, Astroscale
Nobu Okada credits a midlife crisis for the birth of his company Astroscale. Back in 2013 he was 39 and a high-flyer with a stellar CV: elite Japanese university, finance ministry bureaucrat, mba, founder of two IT firms. "I started asking myself, what should I do in my forties?" Okada says. Then he remembered going to a Nasa camp as a student and falling in love with space.
After attending a space industry conference in 2013, Okada found his calling: cleaning up the estimated one million objects orbiting Earth that endanger satellites. Within days he had launched Astroscale with $200,000 of his savings. "No resources, just me."
Since then he has raised more than $140m in five rounds of funding from the likes of Sumitomo Mitsui Trust Investment, All Nippon Airways, incj and a University of Tokyo innovation fund; he's also opened offices in Tokyo, Denver and Oxfordshire in the UK. Astroscale is preparing a 160kg satellite for an upcoming test mission in 2020 – and there's a lot riding on it. The firm is vying for business from governments that want to sweep up defunct satellites and private ventures such as SpaceX, Planet Labs and Blue Origin, which plan to launch thousands of satellites in the coming years.
MONOCLE: How bad is space debris?
NOBU OKADA: More than 95 per cent of objects in orbit are garbage: 34,000 of these bits of junk are 10cm long or larger and if you count all the smaller pieces of debris, the number jumps to one million. There are 2,000 functioning satellites flying around Earth and more satellites are needed. But if 10 per cent become defunct, how many new pieces of garbage is that?
M: Did you face scepticism when you started Astroscale?
NO: At a conference in 2013 I told people that I wanted to clean up space by myself. They said, "Nobu-san, there's no proven technology; space agencies have started r&d and it's not something a start-up can do. There's no market. Who will pay the money? The regulations are too complex." But now we are talking with high-level people. Before, we were thought of as an extraordinary outsider; now we are seen as a unique insider. That's a big difference.
M: A rocket-launch failure doomed your first mission in 2017 but you've managed to raise more money since then. What lessons did you learn?
NO: Launch failures happen. I always think about risk now. I was worried that my team would lose motivation. But we are still alive and our team were robust enough to handle it. The 2020 mission is crucial – the space industry is watching us.
MONOCLE COMMENT: There's no avoiding risk so bring real passion to the endeavour.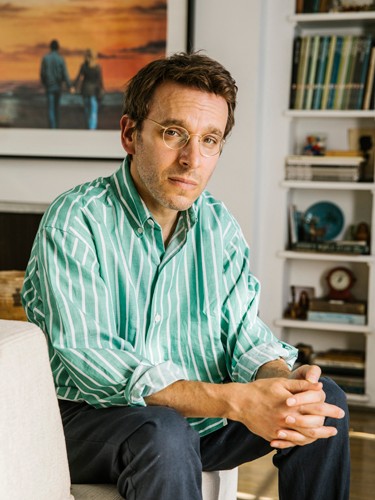 5.
Scott Sternberg
CEO and founder, Entireworld
It's not easy to build a fashion brand, particularly one that swiftly achieves a cult-like following. Yet designer Scott Sternberg, founder and former creative powerhouse behind clothing company Band of Outsiders, is a singular force when it comes to building an entire world around a brand. For more than a decade the label inspired loyalty among cool kids – Spike Jonze, Greta Gerwig – and fashion royalty alike.
But success can bring tough lessons as Sternberg found out when Band of Outsiders ran into financial trouble; he left the company in 2015. (clcc, a Belgium fashion fund, assumed ownership and relaunched the label with new designers.)
Sternberg is back with Entireworld, a democratically priced label rooted in high- quality basics. He invited us to his Los Angeles home on the hills above Silver Lake to talk about his vision for the industry and what he's doing differently this time.
MONOCLE: What makes a brand work?
SCOTT STERNBERG: The ones with a singular vision, with a human vision behind them, are the ones that are pervasive; they become part of people's lives. These days it takes longer to break through because there's so much noise.
M: At its height, Band of Outsiders did $15m in wholesale. What went wrong?
SS: We took on investment a little too late and didn't have a great infrastructure to scale. Every dollar we spent was so vital and some of it just wasn't spent right. What's really one of the larger points is that fashion is brutal.
M: What did you learn to do differently with Entireworld?
SS: So many things. Firstly, starting this company with investment partners from the beginning and with a small number of employees that are all participants in the business in terms of equity. I started Band of Outsiders as a one-man show so the founder's syndrome was heavy in that case.
M: Do you consider yourself an 'entrepreneur by birth'?
SS: I'm a specific type of entrepreneur by birth: it's about having an idea and also having a little bit of arrogance and drive to get my hands dirty. I'm not the type of entrepreneur that has a sort of 'new economy San Francisco, venture capitalist' vibe. It's much more personal to me.
M: What's your brand-building advice?
SS: You have to figure out how you're reaching people. How are you using this platform in a way that is unique to you and your brand? You have to be able to win people over, either their hearts or their minds – pick one. If your product is really good, maybe you'll get both.
MONOCLE COMMENT: Failure happens. Heed the lessons from the past while retaining what works.