Countryside entrepreneurs / Scotland
Friends in the north
You don't need a city to start a business. A new generation of greenfield entrepreneurs are planting the seeds of clever companies in the likes of the East Neuk of Fife.
Urbanist Jan Gehl once said that if you want to bring a community together, you should burn down the school. The great Dane was speaking in jest but his message was serious: communities grow stronger by solving the problems that affect them. Residents in the Scottish peninsula of the East Neuk of Fife do not have a smouldering school to contend with but you hear the same gripe wherever you go: their fields and waters are teeming with incredible produce yet no sooner is it harvested or landed, it's loaded onto lorries to be sold elsewhere.
People are increasingly aware of the environmental consequences of their food habits but they're less aware of the social breakdown that occurs when farming and fishing communities are forced to compete on an international scale. The ties that bind people and place become unstuck.
The Anstruther family has owned land in Fife for centuries. Toby, founder of the Brompton Design District in London's South Kensington, moved up to Scotland with his family in 2008 to take over the family estate at Balcaskie. Since then he has been sowing the seeds of regeneration to create, as he describes it, "a natural habitat". This is quite literal: since 2016 Balcaskie's farmlands have been converted to organic practices, with a mission to be totally organic by 2022. "Organic farming achieves a set of principles that we're trying to re-establish more generally," says estate manager Sam Parsons as he stands in a field of willowy heritage grains. "Environmental, economic and social capital – intertwined."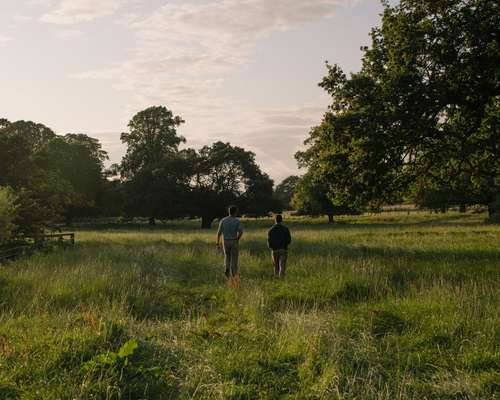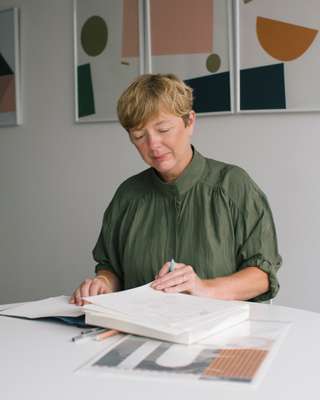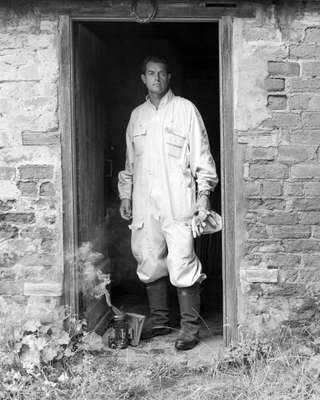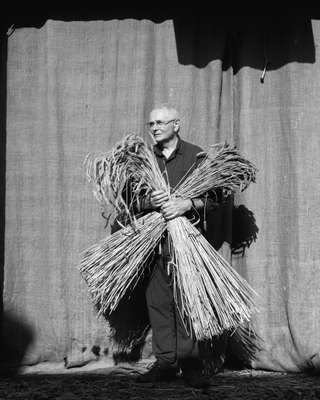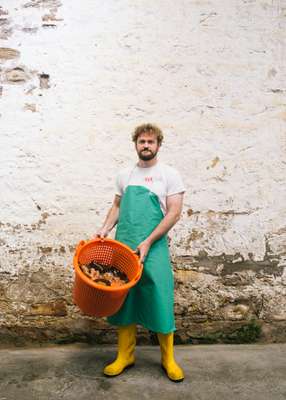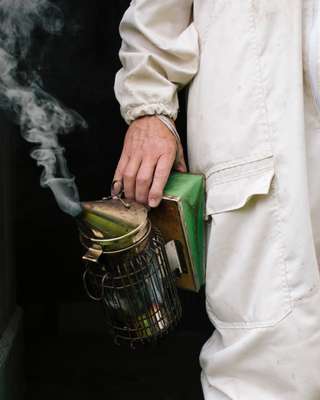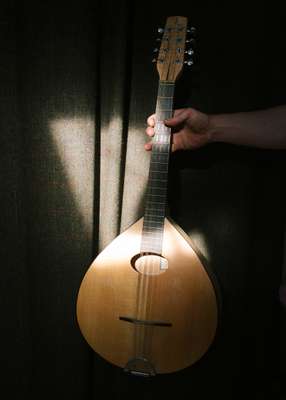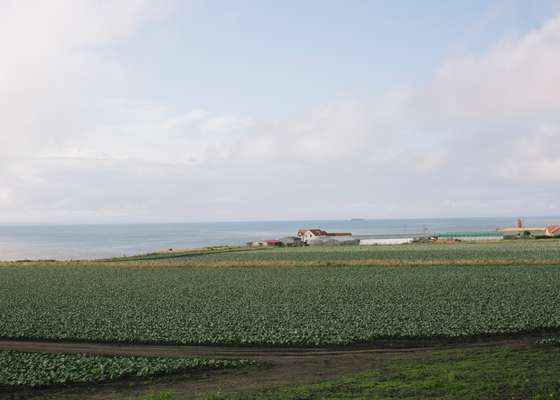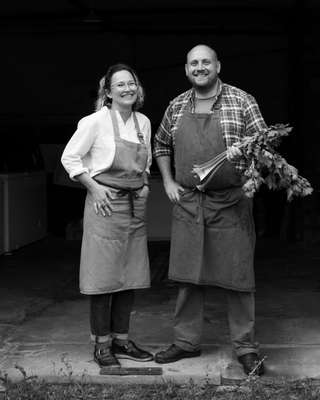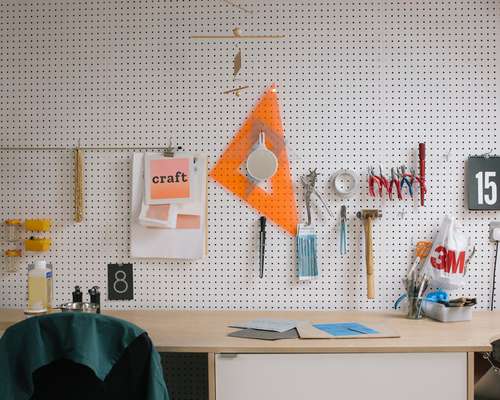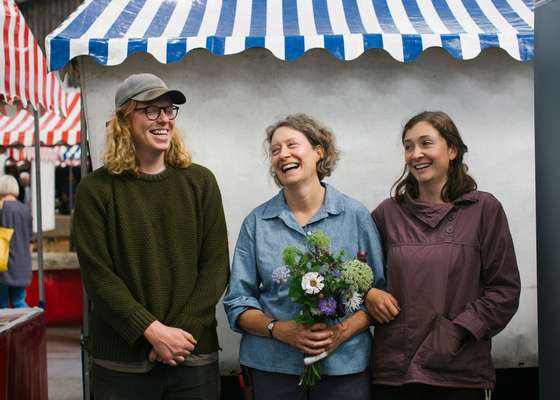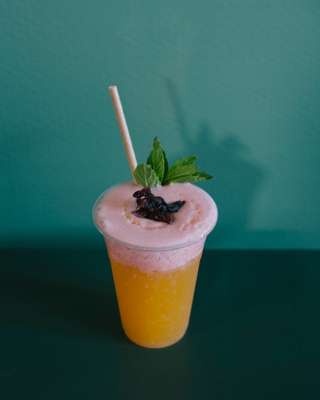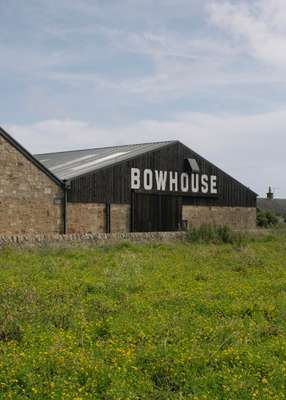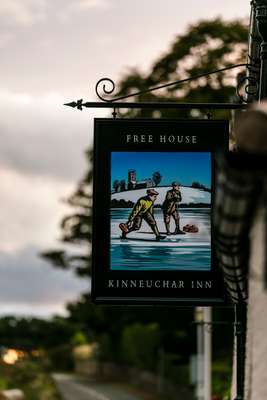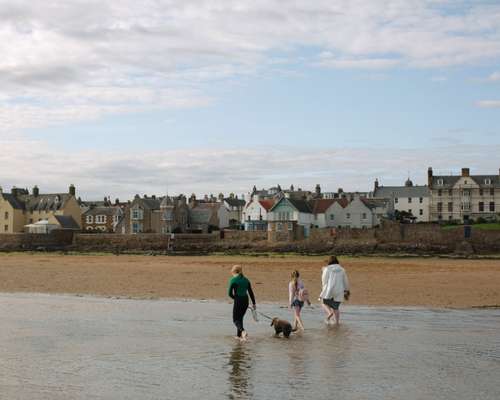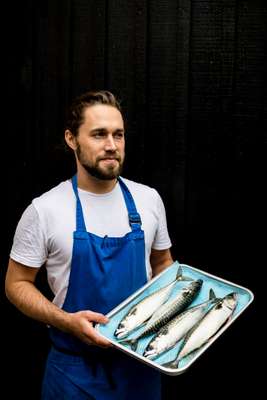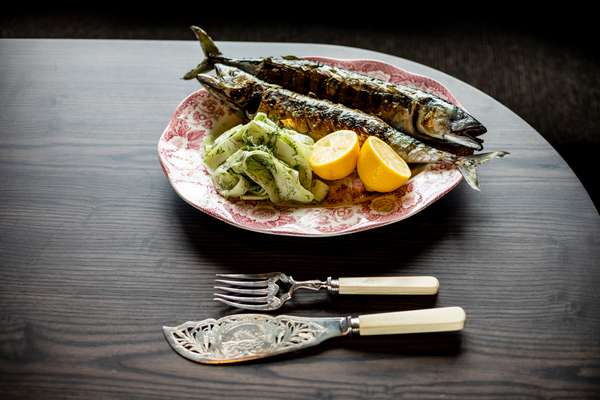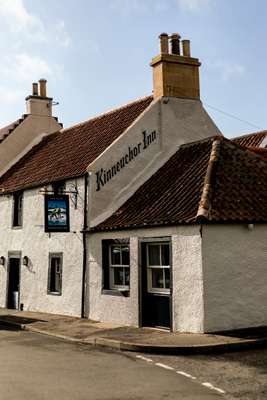 Like in many other picturesque parts of Scotland, fishing and farming may have declined but tourism has grown in recent years. The latter may fill a void but it creates its own problems too: it encourages seasonal employment, so small communities suffer from the feast-or-famine effect. "It's important that there is a diversity of opportunity," says Anstruther. "We need to make sure we are attracting people to make their lives here. Whether it's in the city or the countryside, the idea is the same: how much better does a place feel if people have chosen to live there for a reason?"
This fundamental principle has governed Anstruther's approach at Balcaskie and beyond. Nine years ago he co-founded Food from Fife, a network to bring together, co-ordinate and promote all the region's food and drink producers. "It was an initial building block to re-establish a bit of pride," he says. "Food and pride are so inextricable, particularly in rural communities."
Joining the dots is Anstruther's forte: following the success of Food for Fife he recognised the need for establishing an environment in which small businesses could grow, process, make and sell their wares in person. This is what happens at Bowhouse, a collection of growing plots, production units and a monthly market where producers come together to sell to the community. Still only in its third year, it attracts about 5,000 people – an impressive number considering the population of the East Neuk is just 15,000.
At Bowhouse you'll find suppliers of shellfish, meat, fruit, vegetables, flowers, beer and whisky. Andrew Whitley, founder of Scotland the Bread, has a flour mill and growing production base at Bowhouse. "We are trying to prove a concept that realigns the social contract between farmers and citizens," he says. "Farmers need to make a living without trashing the environment – and consumers should be able to buy quality local produce at good value."
A few kilometres inland at Comielaw, Anstruther has also repurposed another clutch of former farm steadings to house eight studios. Here the remit of businesses goes further than just food: there are graphic designers, a guitar and mandolin-maker, a photographer and a stained-glass-window designer, among other people. Everyone on site agrees that coming together has made their businesses greater than the sum of their parts. "Many of us were kitchen-table set-ups," says Kirsty Thomas of graphic studio Tom Pigeon, whose clients have included some of London's great cultural institutions, not least the v&a and the Tate. "It's not just about having more space to grow our businesses – we all feed off the sense of community here. Food is a massive draw to the area but we're also seeing an influx of creative folk who are hot on the heels of the foodies. There's an exciting energy – it's contagious. In a good way."
As you can imagine, this is the sort of place where everyone knows everyone – but what's more important is that everyone helps everyone. There's an engine of goodwill that runs the gamut from recommending the ultimate compost ingredients to making up the numbers in a local band. Elsewhere we hear of people designing neighbouring firms' websites as a favour and others dropping off 30kg of excess courgettes at a nearby hospice.
The East Neuk is proving to be a strong magnet. When Anstruther moved north from London in 2008 there were six jobs on the estate; today there are more like 100. It illustrates the fact that people are moving here to set up for life, not just escape for a holiday. "The more complex a community is, the more resilient it is," says Anstruther. "But it needs to feel simple. Much of life feels complicated and unbalanced. I don't claim to know what the balance should be but unblocking barriers can help restore a natural equilibrium. It's not about the buildings – it's about the people who occupy them."
Where
The East Neuk of Fife
With the North Sea on three sides, the area takes its name from the old Scot word meaning "corner" and consists of fishing towns and farming settlements. It's unusually fertile due to the twin blessings of volcanic soil and a warm microclimate. The region is famous for its food, including langoustines, soft fruits, wheat, oats, potatoes and livestock.
---
This 17th-century inn in the village of Kilconquhar was bought by Balcaskie in 2016 and has been refurbished by young practice Norman-Prahm. The restaurant, pub and dining area doubles as a community space. Partners James Ferguson and Alethea Palmer, formerly of London's Rochelle Canteen, have made Fife, and the inn, their new home.
---
From an unassuming studio in Comielaw, Di Gilpin oversees more than 30 knitters. Twice a recipient of the Balvenie Artisan award, Di Gilpin is one of the world's most respected knitters and has made clothes for Celine, Meadham Kirchhoff and young Glasgow-Paris couture label La Fetiche. She was instrumental in the development of Nike's Flyknit trainers.