Success stories / Global
Firm beliefs
How do you measure a company's success? We think it goes beyond revenue or profit, as important as they are. It's also about creating jobs, solving problems, staying relevant and being innovative. Those skills are now more important than ever. From contributing to your city's development to under-projecting your financials, these stories all have something to teach you about how to succeed against the odds.
1.
Martina Müller
The security company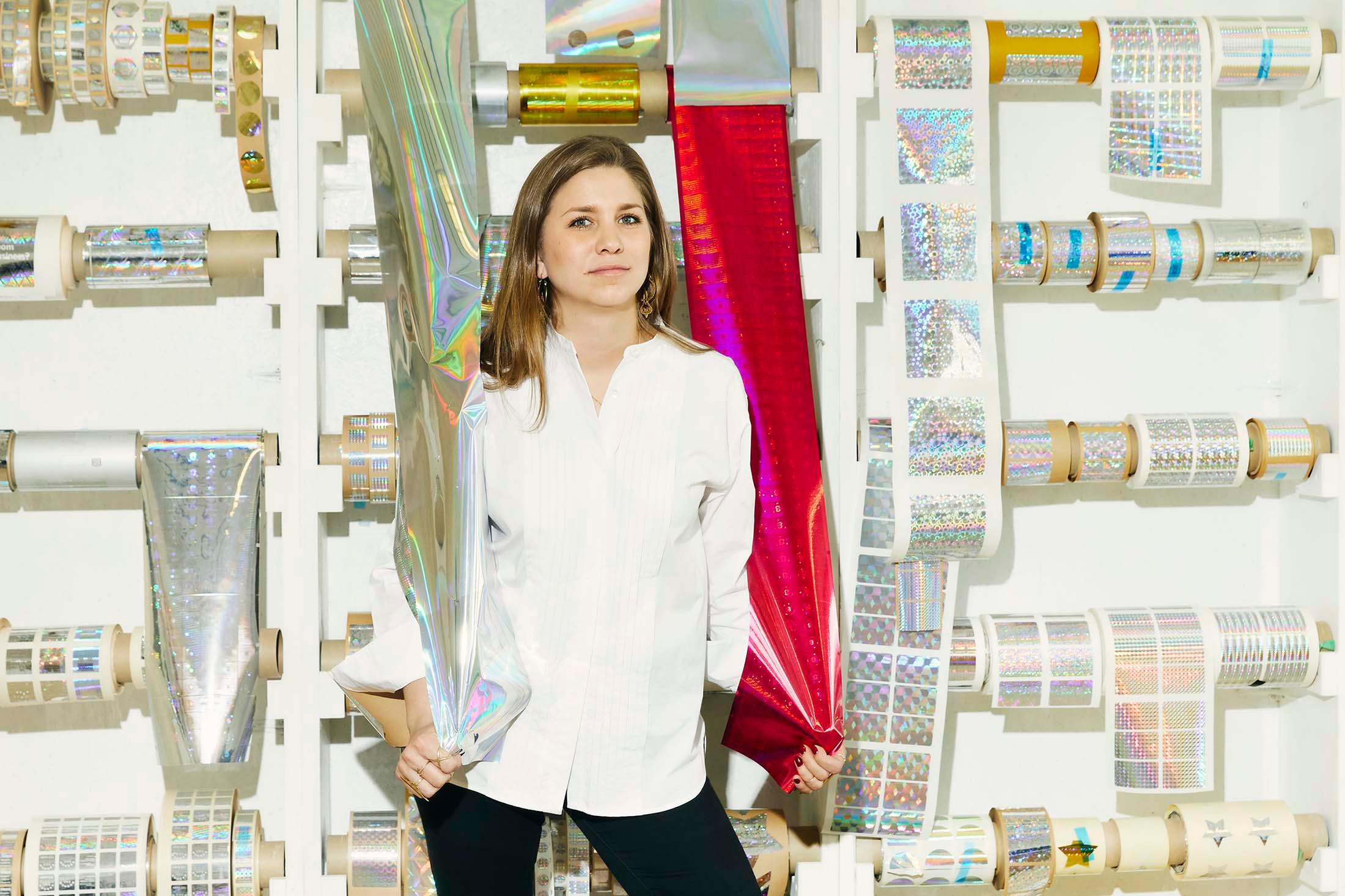 In 2018 counterfeited goods amounted to €545bn worldwide. It's a high figure but one that would have no doubt been higher had it not been for a family business based in Baar, Switzerland. Founded in 1989, 3d ag deals in nano and microstructures used for security technology. Its flagship product is a hologram seal – a hugely detailed label of authenticity that is especially hard to fake – which is made by hand in a laser laboratory. "It's like photography; you have analogue and digital," says 3d ag's ceo, Martina Müller, the third generation of her family to run the company. "We're proud that we still do this analogue, old-school holography."
Applications for 3d ag's bespoke and standard services span everything from banknotes and sports tickets to cheese. They are used by 100 major brands and institutions (the company won't disclose names for security reasons). However, despite the significant market potential, the business had somewhat stagnated by 2011. Not enough was being reinvested in research, the clientele wasn't expanding and too much knowledge was concentrated in a few individuals. At the time, Müller (pictured) was studying chemistry at eth Zürich and the firm was being run by a third party while her father oversaw things as chairman. In need of a fresh approach, Müller dropped out of college and joined the team, eventually being appointed ceo in 2019. 
She focused on adding five new members of staff, renovating extant machinery and modernising the management process.
"The difficulty is pinpointing which parts to keep as they are and which to update," she says. "The biggest step was taking back outsourced manufacturing. We realised the importance of guaranteeing full-service one-stop shopping, a secure supply chain and high Swiss quality." The results are clear. Revenue has jumped 30 per cent in the past decade and 3d ag has found new uses for its products, such as mobile and tablet screens. This year it released a machine-washable security label called Garmen Trust 2.0, which is being used to guarantee authenticity for high-end clothing, safety equipment and sports gear. It can also be tracked. 
This is all part of Müller's much larger vision of continued growth. "We are always investing in new things and planning to double the revenue in the next year. My goal is to make the company sustainable for generations to come."
TAKEAWAY
Find new applications for your products
2.
Navalayo Osembo and Weldon Kennedy

The trainer brand
Tired of the same mass-market names in running shoes? Then Kenyan comapany Enda ("Go" in Swahili) might have the trainer for you. Navalayo Osembo and Weldon Kennedy established Enda in 2016, launching it with a Kickstarter campaign that sprinted past its $75,000 (€68,000) target. A year later the Iten was born. More than 4,000 pairs have been sold since then, mostly in the US. This year, Enda's second model – an everyday trainer, the Lapatet, in the same price bracket – hits the market.
What makes Enda different? "We are working with Kenyan athletes, who are renowned as the best runners in the world, and putting their skills and experience into the product," says Osembo, pointing to the Iten's efficient "midfoot strike" and its low 4mm heel-to-toe drop. All of the shoes are made in Kenya, providing much-needed employment for 70 full-time and seasonal staff, while 2 per cent of company revenue is channelled into community projects. Osembo hopes that Kenya will soon be known not only for its runners but also for its running shoes.
TAKEAWAY
Capitalise on national credentials
3.
Morry Schwartz
The independent publisher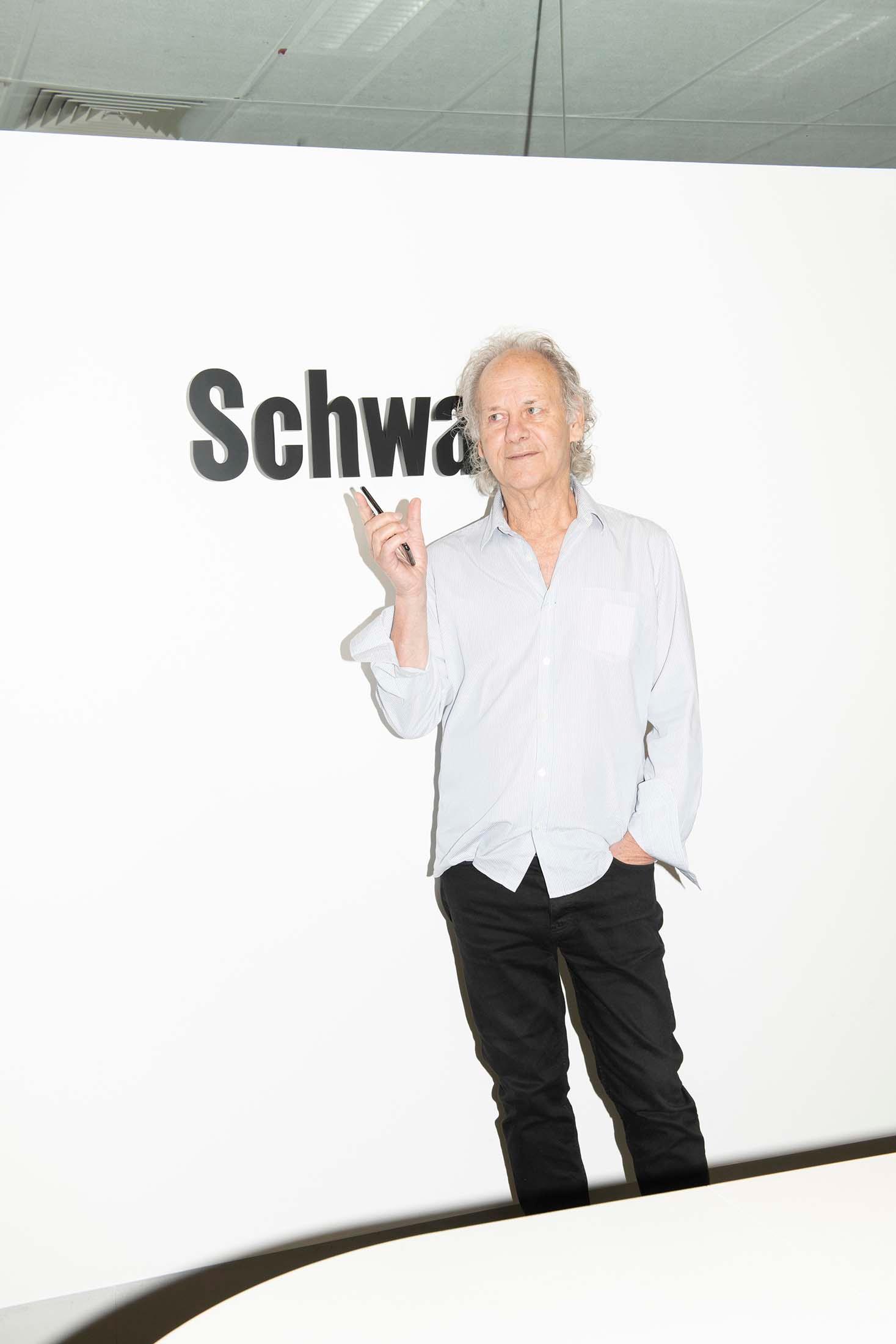 Over the past 46 years, Morry Schwartz has steadily built a profitable print portfolio, encompassing Schwartz Media (The Saturday Paper, The Monthly and Quarterly Essay), book publisher Black Inc and business-sector news service Schwartz Pro. It's an impressive feat considering Australia's struggling media industry; the 85-year-old Australian Associated Press, for example, closed in March. Schwartz (pictured) is also a successful property developer but, for him, print has always come first. 
Why did you get into publishing?
I'm an interested reader of good writing. An opportunity came up with a small group of people who felt similarly and it was at a time when book publishing in Australia was dead. At first I relied financially on the publishing and that didn't work. That's when I started to develop property on the side.
How did you juggle the two?
I believe in keeping things as lean as is feasible as well as doing things in the easiest possible way. It means that I focus on Australia in everything that I publish. The Monthly covers Australia mostly, although every now and then it will deal with an issue that Australia is interested in, such as the war in Iraq or a US election. It's the same for The Saturday Paper and the 7am podcast.
You've recently dipped into industry publications. Why?
It's a big plan and also a big experiment in getting people to buy information. It's a model that I'm told is not going to work but people said that about The Saturday Paper, The Monthly and Quarterly Essay – and all three are now financially very healthy. There are 16 or so major sectors, including education, health, telecommunications and agriculture, and I'd like to cover them all.
What's your advice for someone wanting to start a business?
Do it slowly: life is long. In 50 to 60 years of a working life you can achieve a hell of a lot. I've been guilty of moving really quickly but there's enough time in life to slow down and build something fabulous and important. And unless you have a very strong heart, don't borrow too much money. I do borrow too much – but I have a strong heart.
TAKEAWAY 
Take the long view and don't rush things
4.
Nicolas Keutgen
The urban lighting specialist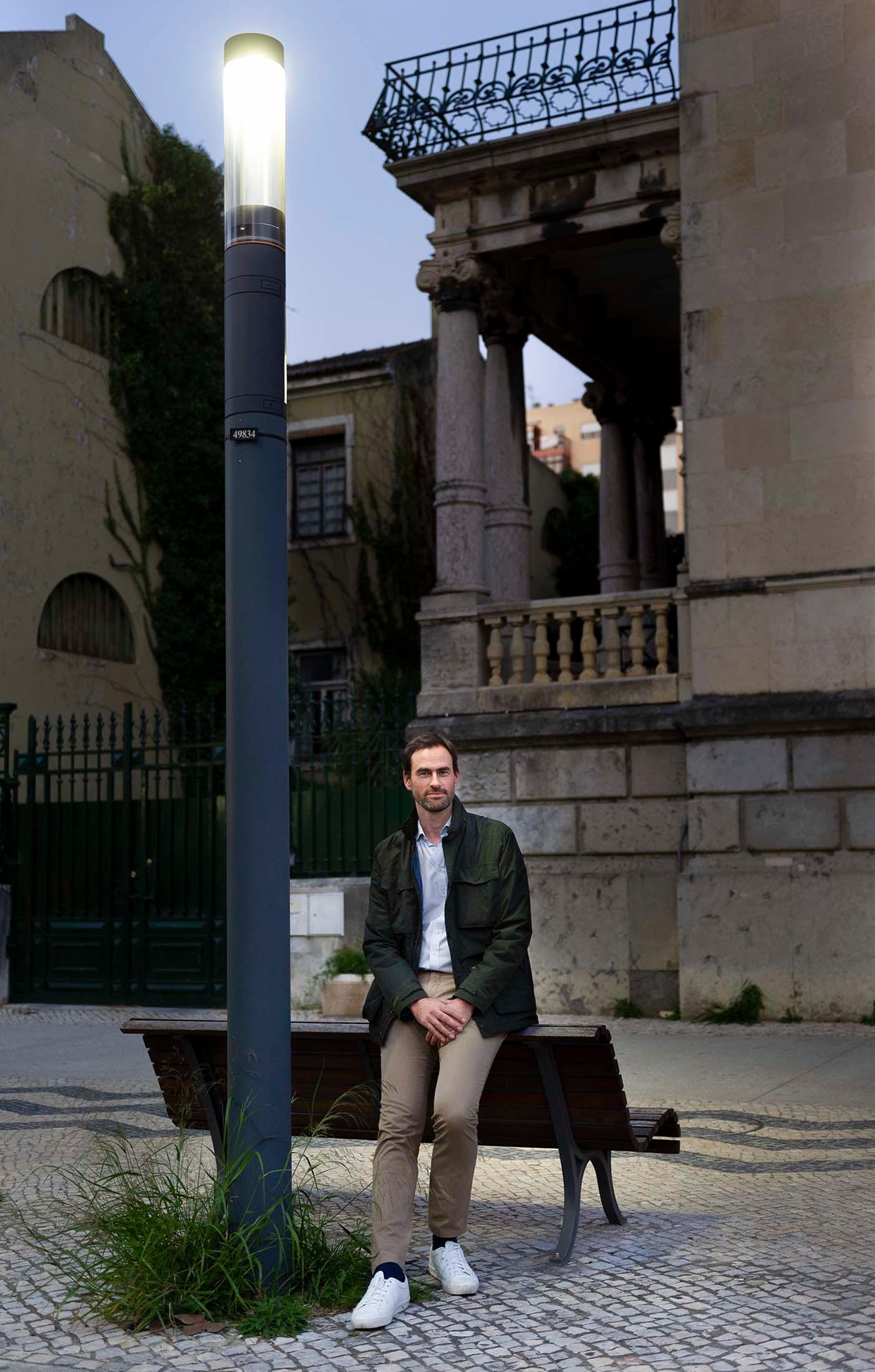 If you've ever admired Paris's Place Vendôme, Shanghai's Bund or Rome's Colosseum after dark, then you've enjoyed the work of Belgian lighting company Schréder. Founded by Jules Schréder in 1907, the company has grown exponentially and is now active in more than 70 countries, with multiple awards under its belt.
The family-owned firm's success lies partly in the fact that each generation has brought a fresh approach. Jules's son created an international portfolio of subsidiaries, while his grandchildren added a focus on design. Now his great-grandson is getting involved. Nicolas Keutgen (pictured) was appointed chief innovation officer in 2016 after managing the company's businesses in the Americas and Hungary. He is currently busy setting up the firm's Smart Cities business unit, in Portugal. Keutgen has big plans. "Our generation will hopefully be the one that takes the company beyond lighting to something where we have an impact on people's lives."
Having seen the difference that effective lighting can make in disadvantaged areas while he was living in Brazil, Keutgen is keen for the needs of people to be at the centre of the process. For example, Schréder's Shuffle is a smart lamppost that can be used to provide wi-fi, electric-vehicle charging points, cameras and much more. German municipalities have already snapped up hundreds of Shuffles, deploying them in places stretching from the shores of the Bodensee to Trier city centre.
Based in the Nova School of Business and Economics' smart new Lisbon campus, Schréder-Hyperion has a ready supply of students and professors, and can easily test ideas. The next big thing in urban lighting, says Keutgen, isn't just keeping people connected but creating systems that protect the night sky, save energy and have less of an impact on animals and plants.
With this in mind, the company recently completed an overhaul of the lighting in La Mongie, a ski resort in the Pyrenees, where outdated streetlamps were impacting on the scientists at the Pic du Midi observatory.
The new smart lamps now adjust automatically for weather conditions while providing safe, warm lighting in the streets. Keutgen's team are also tweaking the wavelength and placing of street lights to encourage useful animals and discourage pests. "Bats hate light but insects such as mosquitos like it," he says. "What we're trying to do is solve current problems like this."
TAKEAWAY
Try to address concrete problems
5.
Alexandra Bernardo and Tiago Leiria Miranda
The retailers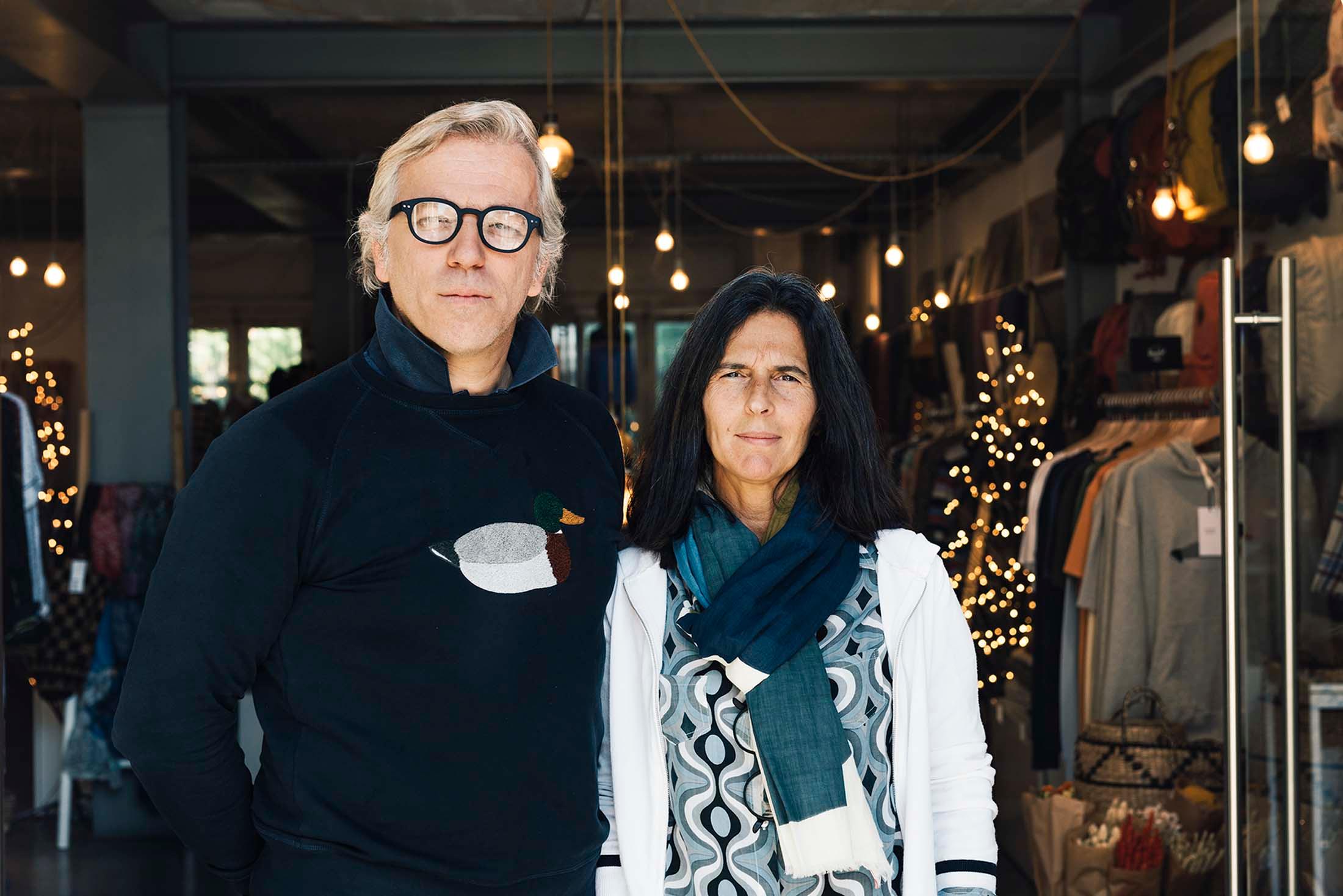 Alexandra Bernardo didn't know much about textiles or design before she opened her own children's clothing shop, Lisbon's Loja Real, in 2012. But as a mother of three, she did know that the demand was there. Portugal was in the middle of an economic crisis but, convinced that she was on to something, Bernardo developed a col- lection of affordable pieces manufactured entirely in Lisbon and rented a small space within a furniture shop to keep costs down.
Within a year she had sold about 2,000 items and been joined in the business by her husband, Tiago Leiria Miranda (both pictured). But they were soon faced with a major challenge: shortly before Christmas in 2012, their host went bankrupt. They convinced the landlord to let them stay through December to see whether they could survive on their own. When they discovered that they could, the couple took the plunge and rented the entire shop floor using €50,000 of their own money. To spread the risk, they invited other retailers to rent corners, naming the enterprise Real Slow Retail Concept Store.
The business helped to prompt a sea change in the city's neglected Príncipe Real neighbourhood, which is now an indepen- dent retailer's paradise. Getting the product mix right and keeping it fresh has been key to its success (Real Slow has expanded to include everything from books to homeware by Portuguese and international brands). "Clients would come to us because they knew they would find something different, something new," says Miranda.
Things have gone so well that when, in 2019, the couple caught wind that another spot had become available just up the street, they snapped it up. It became Bernardo Atelier Lisboa, another multi-brand shop with a higher price-point. Part of their suc- cess is down to the fact that they have kept things small, allowing them to take risks and pivot quickly. At the end of the day, it's a true family operation, says Miranda. "We figure out problems and come up with ideas at the shop, over lunch or at dinner when the kids have gone to sleep."
TAKEAWAY
See adversity as an opportunity
6.

Luca Gnecchi Rusconi

The eyewear brand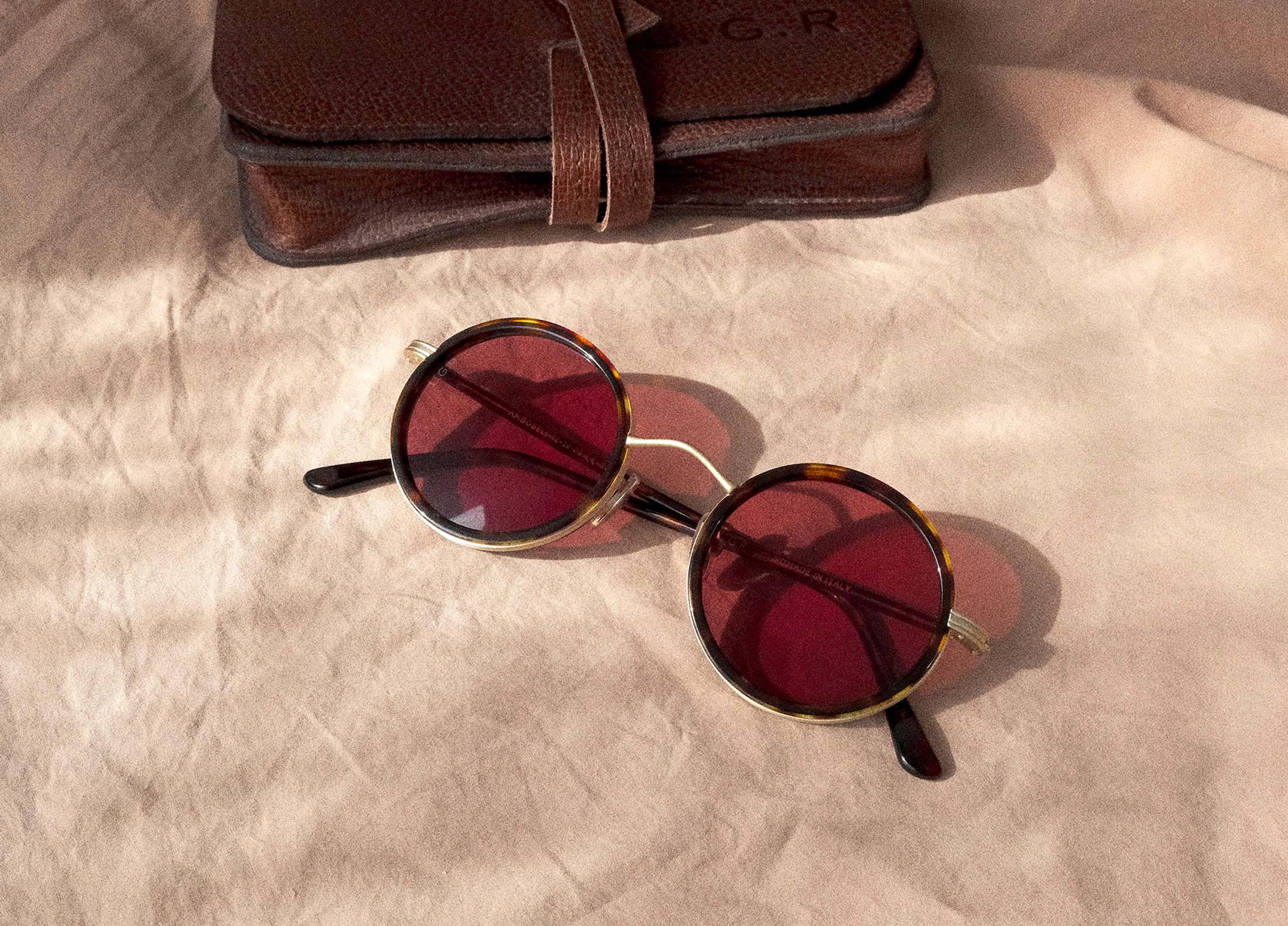 It all began during a family trip to the former Italian colony of Eritrea 15 years ago. Rummaging through a warehouse that once belonged to his grandfather's import business in the capital, Asmara, Luca Gnecchi Rusconi uncovered several pairs of vintage Italian-army sunglasses. "I was fascinated by their quality, their build, the steel hinges, the polished acetate," he says. "I immediately saw the beauty of these objects."
It sparked an obsession that would soon turn into a lucrative business idea. He tracked down the Italian craftsman who made them and, in 2008, assembled a small team to manufacture retro-style models with unusual details: thicker frames than the industry standard as well as lenses made from tempered mineral glass instead of plastic. Within a few years, Rusconi's lgr shades were being worn by fashion insiders and filmstars. Today his products are stocked in hundreds of shops around the world and the firm brings in €4m in revenue and employs 20 staff across three boutiques in Italy. His advice? "If you believe in your product, put your name on it."
TAKEAWAY
Go back to your roots
7.

Florian Schick and Lauri Toikka

The designers
Florian Schick and Lauri Toikka met in 2010, while both were studying at the Royal Academy of Arts in The Hague. Soon after, they decided to set up a type foundry and have since built up an enviable portfolio working for the likes of Nike, Zeit Magazin, Sennheiser and The New Yorker. This year they won the Finnish graphic-design award, Grafia.
Going against the trend of type foundries being taken over by large corporations, Helsinki and Berlin-based Schick Toikka has succeeded by remaining staunchly independent and continuing to be a two-person operation (extra staff are brought in on a freelance basis). There are no investors involved. By staying lean and specialised, Schick Toikka has focused on developing its craft. "Be patient and just do your thing," says Schick. "If you really enjoy doing something you will become good at it and maybe even successful."
TAKEAWAY
Keep things small and specialised
8.
Masuko and Sanae Yosuke
The restaurateurs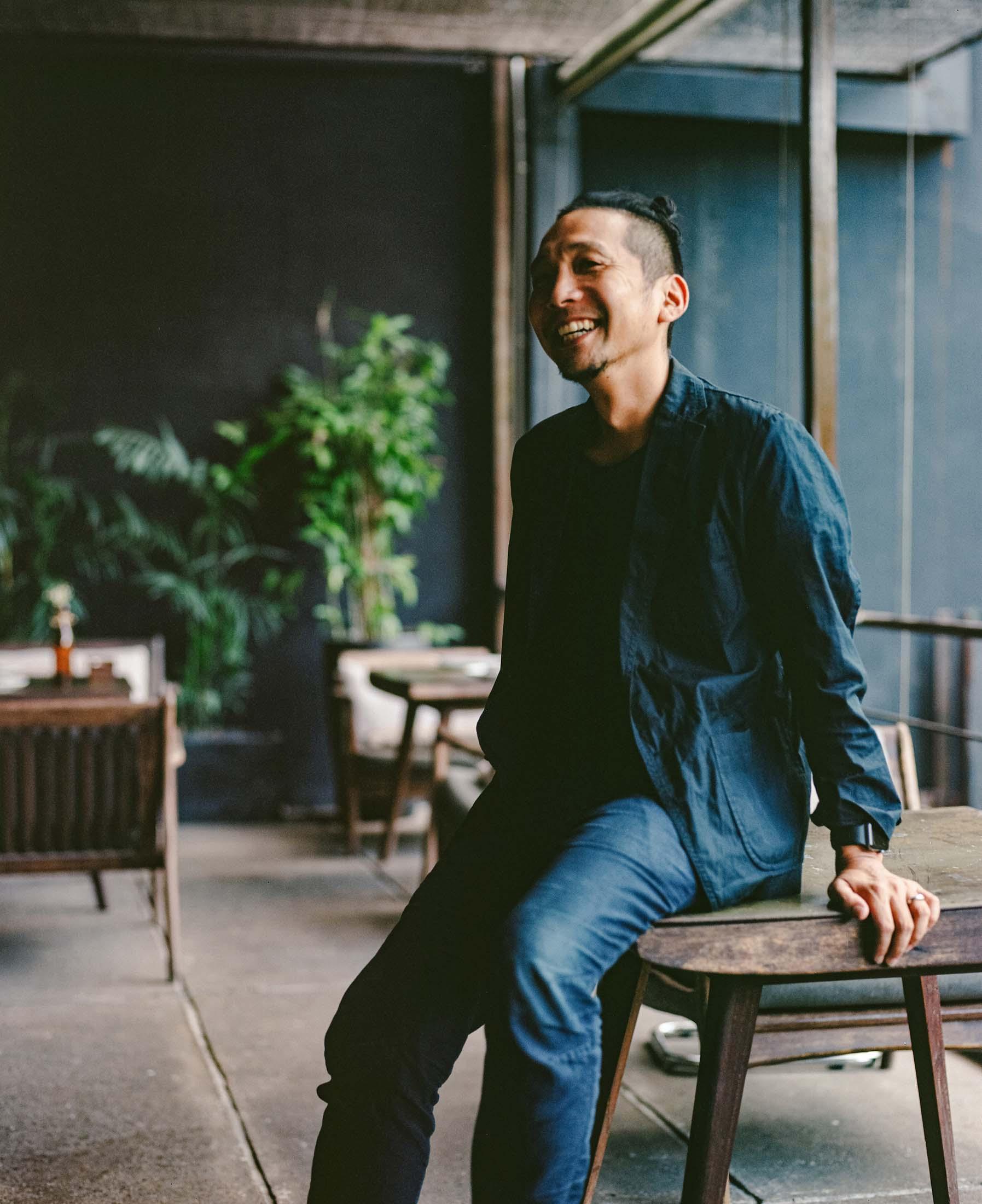 It's Tuesday lunchtime in Ho Chi Minh City and hungry groups of office workers are gathering in District 3 at the flagship branch of Pizza 4ps, an airy, two-storey wooden complex draped in greenery. Now in four major cities across Vietnam, the artisanal-pizza restaurant chain opened its 20th branch in March and expects to reach 100 by 2023 thanks to expansion into Cambodia, India and Japan, the birthplace of co-founders Masuko and Sanae Yosuke. This year, revenue is forecast to reach $40m (€36m). "We were really lucky," says Masuko (pictured). "We picked the best time to start our business in Vietnam."
The husband-and-wife team, aged 41 and 36 respectively, met while working at the same Japanese IT company. During a posting in Hanoi, Masuko spotted an appetite for pizza among Vietnam's growing middle class. He quit his job and in 2011 sunk savings of $100,000 (€90,000) into opening a restaurant in Ho Chi Minh City, Vietnam's commercial capital. Key to the growth of Pizza 4ps was finding Vietnamese investors to help with obtaining new sites and negotiating longer leases. "We are foreigners so we needed a very strong Vietnamese partner," says Sanae.
The company's success is partly due to an unrelenting work ethic and an obsessive attention to detail. Then there's the cheese. The company works with Vietnamese dairy farmers and makes mozzarella and eight other varieties at its own factory. It has secured investment from a private-equity firm to fund a new factory five times the size of the current one.
The company's financial future looks bright. But Masuko and Sanae are now bent on improving a less-tangible metric: smiles. To track customer and employee happiness, they say they recorded 2.5 million smiles in 2019; they want to reach 10 million by 2023. Say cheese!
TAKEAWAY Build a local supply chain
9.
Ariel Arce
The hospitality whizz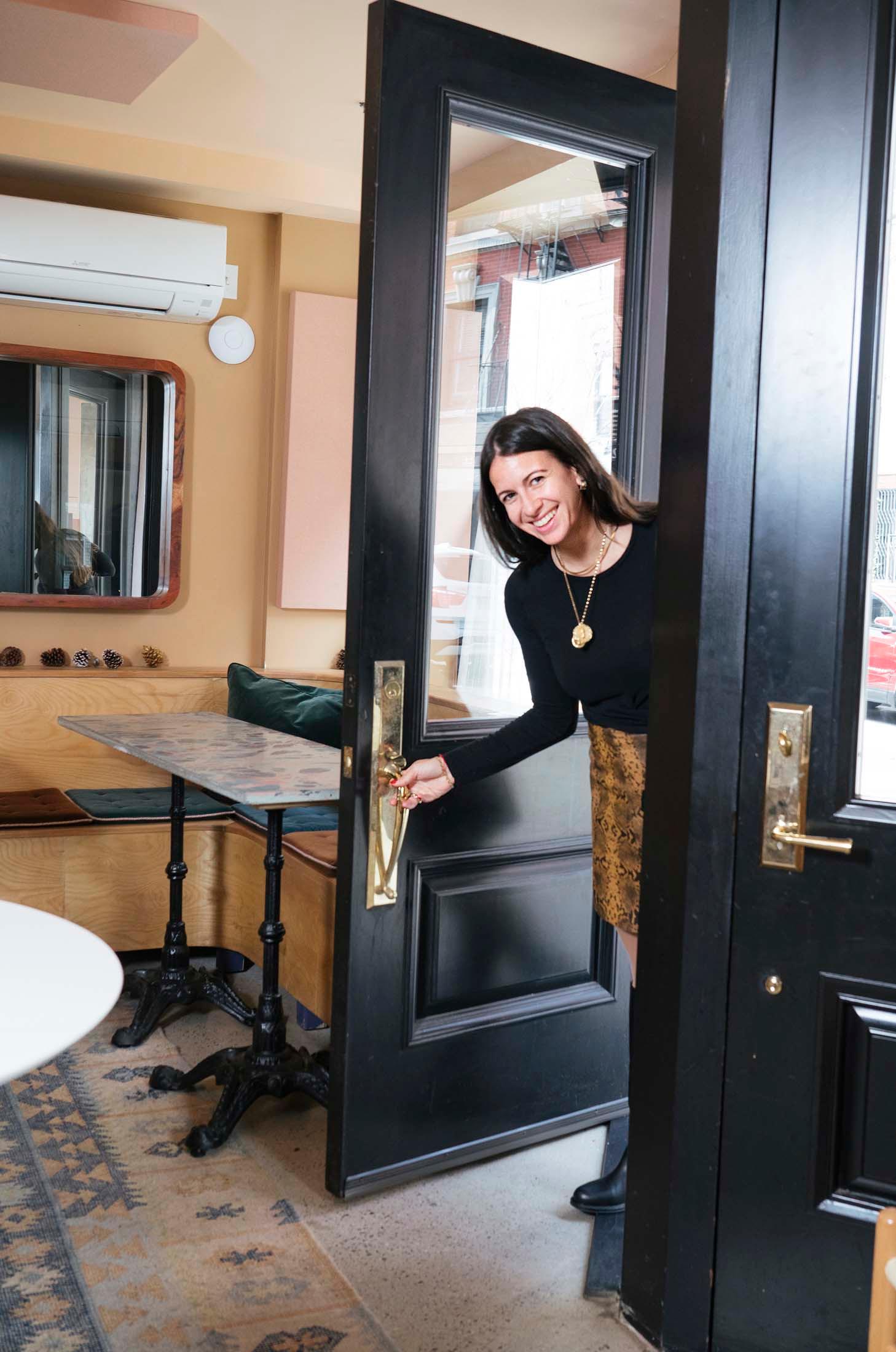 By the age of 31, hospitality entrepreneur Ariel Arce had opened four New York institutions in little more than two years and expanded her team from one person to more than 30. "I never dreamed that this would be possible," says Arce (pictured), whose company, You Can Do It Group, runs a bar, two restaurants and a jazz club in Greenwich Village and Soho. "Now I feel as though the potential is limitless."
When Arce first sketched plans for Air's Champagne Parlor, a high-end spot serving vintage fizz and king-crab's legs, and Tokyo Record Bar, a fixed-price restaurant offering izakaya food and vinyl playlists, she had her business plan down to a T. Having grown up with parents who were entrepreneurs, she knew what it was like to run a business and be prepared.
"I under-projected everything because I was terrified that it wasn't going to be successful," says Arce. She opened both venues in 2017 with investment from a private partner who she was able to pay back within a year. Last year she opened Niche Niche, a wine-focused supper club, and Special Club, which pairs live music with Japanese-inspired food. 
Part of Arce's success lies in keeping costs low. "We don't work with a design firm or general contractors, so each space feels homely made," she says, adding that her father helped with every build. "For the opening we spent our money on essentials. Over time we invested in things we wanted to enhance." Niche Niche, for example, has a stripped-back interior but superior food and wine. "If the product that you sell isn't great, people remember," she adds.
Arce also knows her limits. All four venues are small and she will wait for the right time before expanding. "I don't want to stretch us too thin," she says, pointing out that it was only because her first two ventures were doing so well that she opened Niche Niche and Special Club. "When these two are in really good shape, we can consider what to do next."
TAKEAWAY
Under-project and know your issues
10.

Dr George Ambartsoumian
The label expert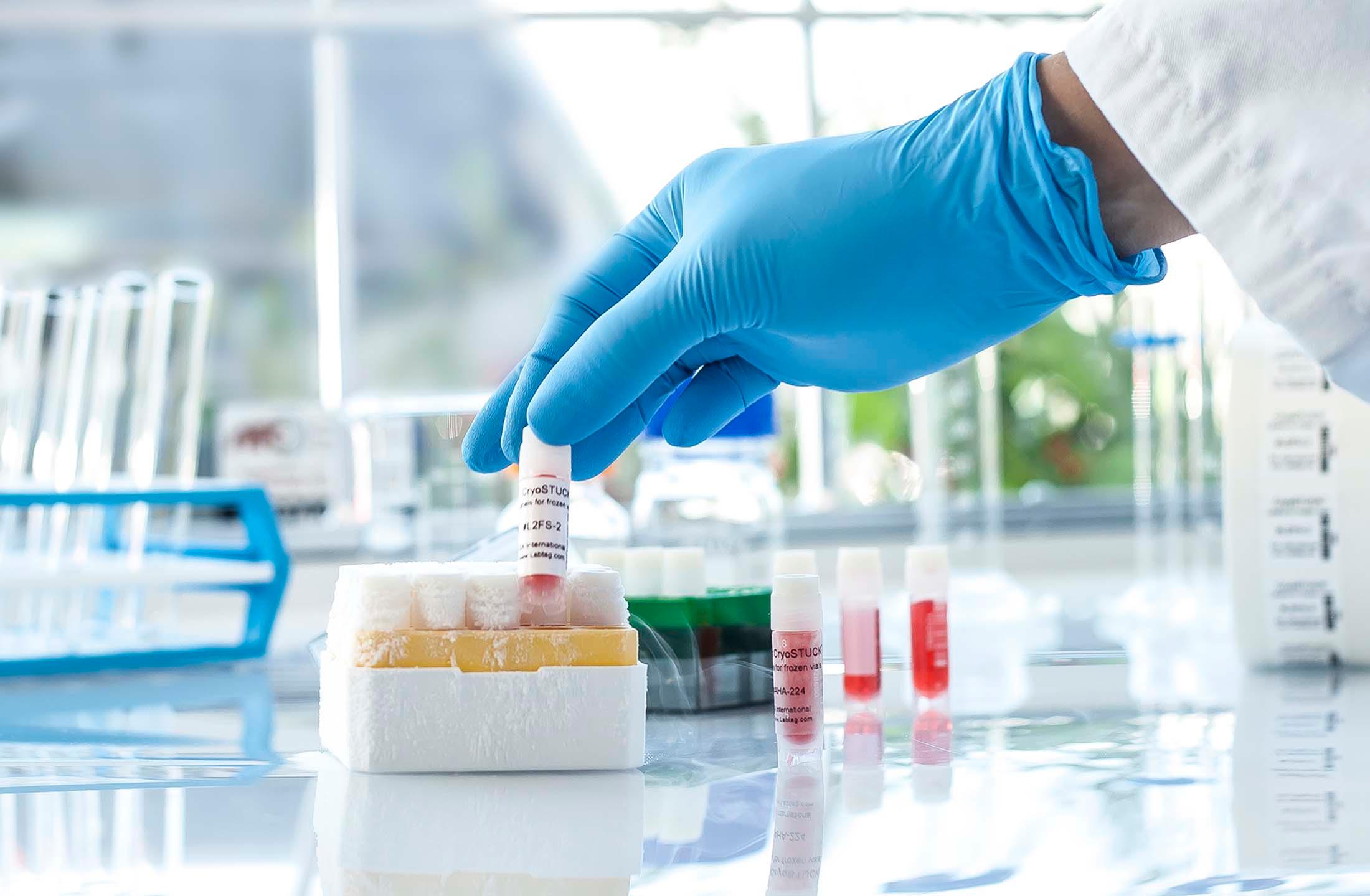 When Armenian veterinarian George Ambartsoumian moved to Canada to work at research labs in Montréal, he noticed a tiny problem that was plaguing researchers: labels kept falling off the test tubes. "If you don't know what's in your tube, you have to start all over again," says Ambartsoumian. "I thought that there must be a way to develop a new type of label that could withstand those difficult conditions."
In 1999, Ambartsoumian launched GA International from his basement, using a children's toy to experiment with cutting labels out of different materials. "There were difficult times when I was the only person taking the orders, making the labels, shipping, filing taxes – all things that come with being a one-man operation," he says. But it was worth it. After years of using subcontractors to produce the final product, a turning point came when the company grew large enough for Ambartsoumian to be able to buy the necessary equipment to bring it all in-house.
The firm is now the market leader in cryogenic, deep-freeze, alcohol and chemical-resistant labels, selling 7,000 products in more than 60 countries. Year-on-year growth has exceeded 40 per cent over the past five years and the firm now employs 70 staff. "If you stick to your idea and drill and drill, eventually you'll make something happen," says Ambartsoumian.
TAKEAWAY
Stick it out and be persistent