Business cities / Global
On the map
What are the external factors that help young companies thrive? We profile a trio of clever cities, where doing business is a pleasure – and that are bound to flourish when the world gets moving again.
As much of the world remains hunkered down due to coronavirus, thinking about what's outside your four walls – let alone considering a move to a new city – can feel like little more than daydreaming. How long the present situation will last is anyone's guess. But this is not forever. Life will return to a new version of normal and by the time it does, you're likely to have mulled over a few important questions. What have you missed? What can you do without? And, ultimately, how do you want to live?
For those with an entrepreneurial itch that you've been looking to scratch, or those simply in search of a gentler pace of life, the destinations we've selected for this edition of our Business Cities series – Bayonne, Adelaide and Boise – are resilient ones. While they, like all cities, will not emerge unscathed after the cloud of coronavirus lifts, we are confident that, once the world gets moving again, they will present an appealing climate in which to live and work – and plenty of opportunities – in the months and years to come. 
---
Bayonne
Basque Country, France
"Let's leave it all behind and go live in the sunshine," says a postcard on the wall of the atelier where Belgian-born designer Mieke Mertens crafts lampshades and vases from recycled materials for her brand Emekitu. "This was our only plan when we relocated to Bayonne three years ago," says Mertens, a former surf champion who quit a successful advertising career in Brussels for a better climate and more professional freedom in the French Basque Country. "Life here is sweeter, plus I can surf all year round. In comparison to the sea in Belgium, the water feels like a Jacuzzi." Whether her simile is valid is a matter of opinion but, as the morning sun shines in, there is indeed a certain sweetness in the air.
Mertens' studio and home, which she and her illustrator partner Gaston de Lapoyade rent for €600 a month, is nestled between the slender, colourful houses of Bayonne's old town, rubbing up against leafy squares and lively tapas bars. While the nearest surfing beach is a 10-minute drive away in Biarritz (a new tram-bus connects the cities), the couple prefers the laid-back atmosphere of inland Bayonne to its glitzy coastal neighbour. And they are not alone: creative studios and boutiques have popped up across town. "Unlike Biarritz, where most shops shut down outside the high season, Bayonne is dynamic year round," says perfumer Claire Bergognon, standing behind the counter at Pepiteko, a shop selling Basque-made espadrilles, ceramics and Bergognon's own perfume brand, Touches de Parfum.
With the Atlantic to the west and the Pyrenees to the east, Bayonne is marked by a rich food tradition that a new generation of entrepreneurs is busy reviving. Among them is Cyril Pouil of Monsieur Txokola. Along with his business partner Ronan Lagadec, Pouil has made it his mission to reconnect the city to its rich confectionery history. "Bayonne was the first place in France to receive cocoa from Spain," says Pouil. "We want to bring the scent of chocolate back to the streets of our town." Although there are dozens of chocolatiers trading in Bayonne, Pouil and Lagadec are the last to produce bean-to-bar confections in the city itself. Regionally inspired flavours include Espelette pepper and Salies-de-Béarn salt. As Monsieur Txokola's shop is in Petit Bayonne, across the river from the old town, its rent is below those found in the city's commercial centre. Yet footfall in the shop is near guaranteed: city hall is planning to turn the area into a cultural hub. It's already home to the Musée Basque and the Bonnat-Helleu art museum, which is currently closed for renovations.
Bayonne's manageable size makes for a business environment where collaboration trumps competition. "People here are used to working a lot," says Cédric Duplessis, a reference to the Basque country's flourishing economy fuelled by the food, tourism and surf industries (40 surf companies manufacture in the region). "Those who have started out on their own know that we are stronger if we're working together and sharing clientele." Since founding his smoked-fish business in 2017, Duplessis has been supplying an ever-growing network of chefs in the area, including David Legeay, whose eatery Janine is down the road from Duplessis' épicerie. While lunch is served at Janine, tables spill out onto the pavement and the bustle reflects the entrepreneurial spirit of Bayonne, where conviviality reigns. 
Punching above its weight
Population: 52,400.
Average residential rental price: €1,180 for a 100 sq m flat in the old town.
Average monthly salary: €2,211.
Nearest airport: Biarritz Airport serves 16 national and international destinations.
Process for registering a new business: A number of documents are required, such as a trading licence, a statement certifying that no criminal convictions are held and a justification of the origin of funds. Applications take about a week.
As a young architecture graduate, it didn't take much to convince Ryan Genesin to leave his home city of Adelaide and head to Melbourne for a job. It was only after he decided to found his own interior-design studio – behind projects such as Korean restaurant Ban Ban, womenswear retailer Denim Iniquity and Sydney coffee shop Story – that he made the choice to go home. "There's so much goiang on in Adelaide," says Genesin, who was also contemplating starting a family when he returned to the city. "The stigma of being a small town is quickly shaken off when you head out to some of our amazing nightspots."
For years the South Australian capital had been almost forgotten by the rest of the country. In the meantime, this hardworking city was quietly building its own fortune. "We do more with less in Adelaide," says Genesin. "There are some really great firms that are small yet are winning the big national gongs for design."
This coastal city is booming thanks to local companies that pick up defence contracts, the relocation of the nation's space agency from Canberra, the country's most prolific cluster of wine regions and a packed cultural calendar. Between 2016 and 2019, the city's gross regional product increased by 5.9 per cent; it currently sits at €12bn.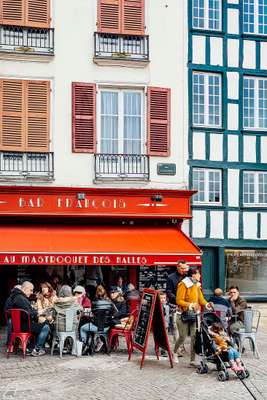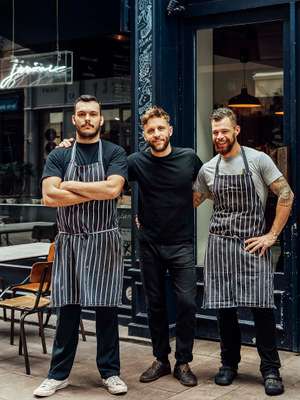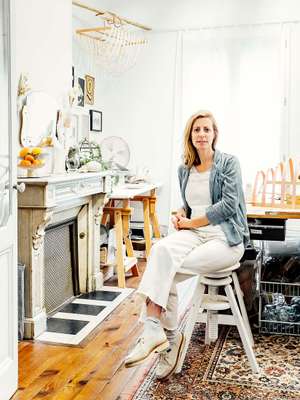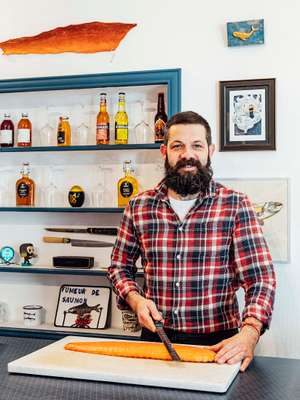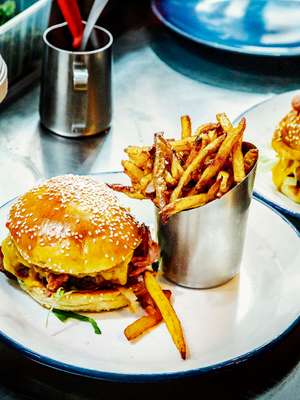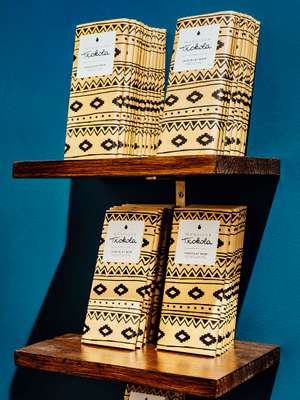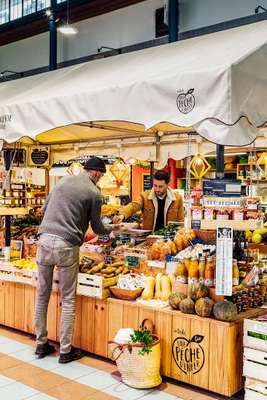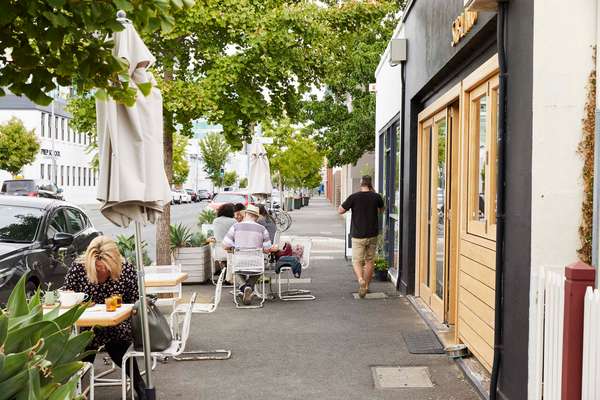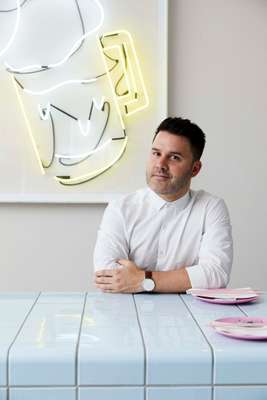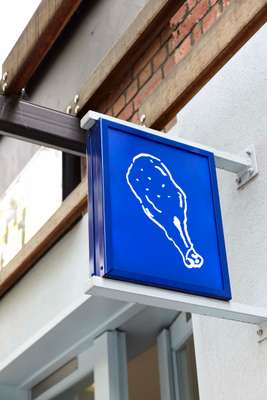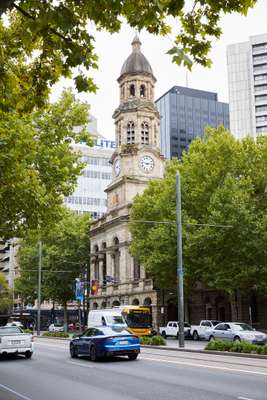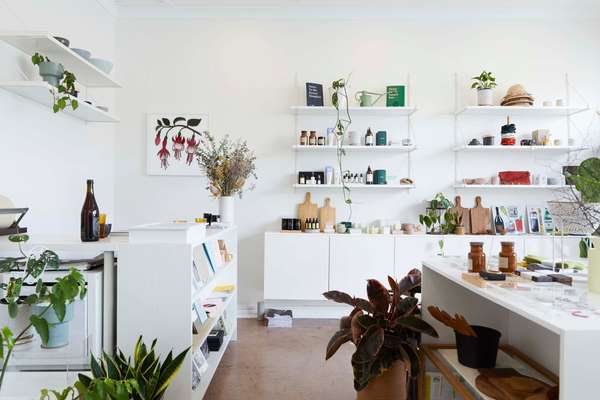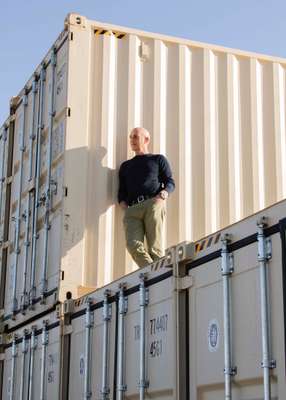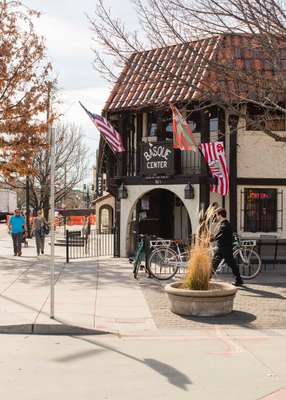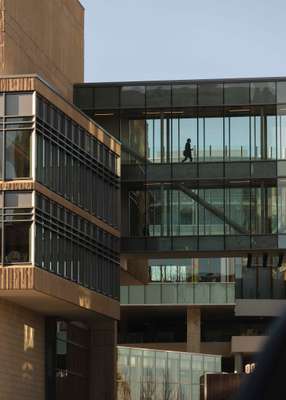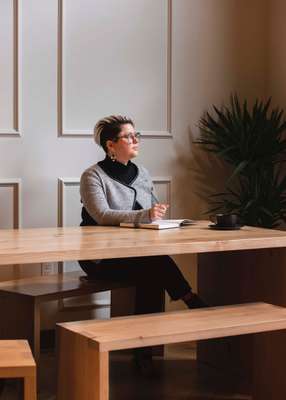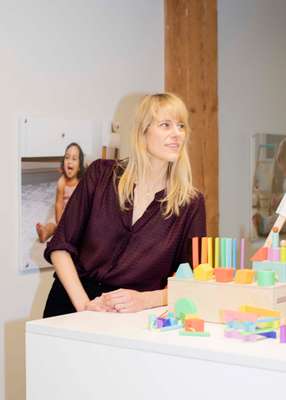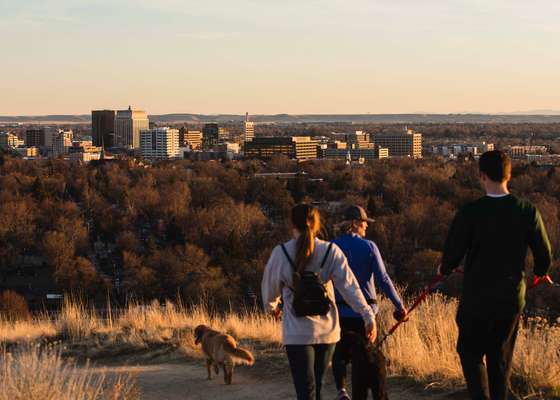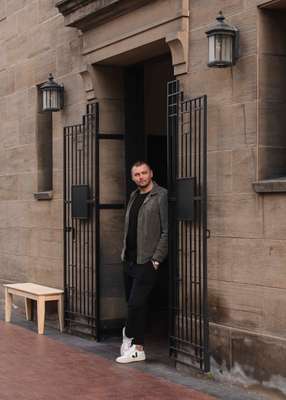 Adelaide initially grew out of British wealth in the late 19th and early 20th centuries and then saw major investment again during the 1970s thanks to the car-manufacturing industry. This series of economic highs can be seen in the skyline of stately colonial-era builds and looming brutalist blocks. And the current boom is marked by cranes on the horizon, which are building €2.2bn worth of city infrastructure and commercial developments.
"It's the most exciting time the city has seen in decades," says Lord Mayor Sandy Verschoor. "Liveability is incredibly high and, paired with the current dynamic city culture, it's fueling residential growth, which then triggers business growth. It's a virtuous cycle."
Part of this is down to the 2013 introduction of an affordable small-bar licence. It has allowed more than 100 small bars, cafés, restaurants and galleries to open within the city centre. It's a far cry from the draconian laws that stifled night-time economies in Sydney and Brisbane.
"I didn't think I'd be able to stay and do something I really loved in Adelaide," says Oliver Brown, director of hospitality group The Big Easy, which is responsible for some of the hottest tables in town including pizza bar Anchovy Bandit and Greek taverna Yiasou George. "Adelaide has grown up quite a lot in the past five years and the small-venue licence was a big catalyst for this change." Brown studied wine-making at university before setting up pop-up bar Red Trousers during the annual Adelaide Fringe arts festival. "Then a landlord who was also the chair of the board of Renew Adelaide allowed us to open our first outpost, Nola, back in 2015 in a really great space," he says. "Far more experienced operators were tendering for the space but the landlord saw an opportunity in change."
The Big Easy's sharply designed and bustling three-restaurant stronghold in the city's East End owes its success in part to industry-led nonprofit initiatives such as Renew Adelaide. A network of property owners provides subsidies in order to fill empty city lots with young entrepreneurs who want to test their food or retail concepts. It's a smart move for a state that has traditionally haemorrhaged young talent.
On the southern border of the central business district is concept store Ensemble. Co-owners Bing Rowland, Beccy Bromilow and Emma Thomson impressed their landlord with grand self-funded renovation plans to win the contract for the nearly 200 sq m shop in the once sleepy inner neighbourhood. "There were tumbleweeds rolling down the street a few years ago, so we were nervous about opening in this spot," says Rowland. But, at €1,650 per month, the place was a steal.
The shop selling leather shoes, womenswear and plants occupies the front of the site, with an exhibition space and artist in residence at the back, and Bromilow's shoe workshop sandwiched between. "We receive a lot of support from our neighbours and our customers are very loyal and make the effort to support our growing business," says Bromilow.
The cheaper rents and greater availability of central property compared to other cities mean that people can take risks they might not be able to elsewhere. For example, Rowland's sister Caitlin and her husband left the Melbourne hospitality scene to open Sibling, a café, next door, all while she was pregnant. "The climate is changing and people are going out and trying things," says Rowland. "There's no harm in trying and there seems to be a consensus in Adelaide that we don't get caught up in our failures. We would much rather celebrate our successes." 
French immersion 
A whopping €49bn worth of defence projects is predicted to be manufactured in Adelaide in the next 20 years. That's the lion's share of Australia's total materiel spend. A large portion of this – more than €44bn – was set to go towards building 12 new "attack class" submarines.
Back in April 2016, the Australian government announced that French state-owned firm Naval Group had won a bid to lead the design but that the work would be done on home soil. With the project now underway, a wave of French engineers, technicians and their families have made the move Down Under. Some primary schools are embracing the change by teaching French in their classrooms and there's been a parallel transfer of skilled migrants into the region's wine industry. The quality of croissants and baguettes is also said to be on the rise but commendable pastry aside, assimilation hasn't been entirely smooth.
Tensions bubbled to the surface in 2019 when French Naval Group workers expressed frustration with short (or no) lunch breaks and the insistence on to-the-minute punctuality. Australians were reportedly shocked upon learning about les grandes vacances: the French tradition of businesses closing for chunks of July and August. But even with workshops put in place to ease cultural clashes, the project continues to falter. Delays were announced by the French company earlier this year, pushing its design delivery from July 2022 to September 2023. Long lunch breaks included, the first subs are due to enter the water by the mid-2030s but the entire fleet isn't expected to be completed until 2053.
---
Setting up:
Obtaining a working visa for Australia remains difficult. But there are options; a nomination by a government organisation or an investment close to €1m certainly helps.
Growth sectors:
The South Australian government is heavily investing in the space-innovation, defence and film-making sectors. An old city hospital and a former Mitsubishi manufacturing site are currently being transformed into education and innovation precincts.
High-speed connections:
City hall's 10 gigabit Adelaide network will bring lightning-fast internet to the central business district and North Adelaide.
Air travel:
Adelaide Airport offers direct international flights to nine destinations including Dubai, Singapore, Hong Kong and Auckland. It's also serviced by all major domestic airlines and offers a wide range of regional and charter options.
Quality of life:
They call Adelaide the "20-minute city" for a reason: it's just a short drive to the beach and wine regions, commutes are quick and you're never far from a park.
---
One surefire way to gauge the desirability of a place is by asking residents where they hail from. In the city of Boise (pronounced "boy-zee"), you'll soon discover that the answer is almost anywhere but the Idahoan capital itself. Some settled 20 years ago; others have been in town a few months. But all seem to have been attracted for the same reasons: a small-town slice of the West with a better lifestyle than their previous home. More recently, the appeal of hiking, skiing and mountain-biking in the surrounding Rockies has been matched by a growing economy. And it's putting Idaho, a state that many would struggle to locate, on the map (clue: it's nearer the Pacific Northwest than you might think and nowhere near the Midwest).
"The first question I get is: 'Oh, you're new – how much do you love Boise?'" says Jennifer Hensley, executive director of the Downtown Boise Association, sitting inside Neckar Coffee, the sort of gourmet café that wouldn't have existed here a few years ago. Originally from Texas, Hensley lived in Minnesota before a roadtrip with her husband brought them to Boise. They were immediately hooked; within a year she was back with a job. Hensley, whose organisation oversees everything from rubbish collection to flower-planting, mentions 28 business that have either recently opened, or are due to do so soon, in the downtown area.
One advantage of a thriving but fledgling scene is the glut of opportunities it presents for those with entrepreneurial ideas. Michelin-starred chef Cal Elliott might be from Boise but he spent more than 20 years in Williamsburg, New York, where he ran Rye restaurant. He felt the pull of home for various reasons but also sniffed the chance to do something that others weren't. "It's like a blank canvas," he says. "As a restaurateur, I don't feel like, if I do something interesting, there will be 10 people like me [but] with more money in less than a year." With partners, Elliott has purchased a 119-year-old brick building in the heart of downtown that he plans to convert into a 39-room hotel with two street-level restaurants by 2022. "It's a lot easier than doing something in New York," he says.
Part of the ease of migrating from a larger metropolis is lower overhead costs. That was the case for Madre, a gourmet taquería run by couple John and Julie Cuevas in the Lusk District, over the bridge from downtown. Like over 40 per cent of people currently moving to Boise, they came from California. "We would always talk about having a restaurant of our own but it would have cost a lot of money in California," says chef John. "Boise was an untapped [culinary] market and we're very outdoorsy people. So it was perfect." Julie adds that Idaho is more business-friendly than California and, for them, a better place to raise a family.
While Idaho's capital might not be the well-kept secret it once was (home prices are spiking), good deals can still be found. Lucas Marshall moved here from Los Angeles in 2018 and, a year later, bought a four-bedroom home for his family in the Bench neighbourhood for €230,000 – a fraction of what it would have cost back in Venice Beach. Marshall Goods, his menswear shop that's due to move to bigger digs on Main Street in April, is what he calls a "pioneer space" in his bid to expand fashion tastes in the city. He's aided by affordable rents and what he describes as a "consumer-friendly" sales tax.
Boise is a town with its fair share of quirks, including a block of Basque restaurants, a legacy of the sheep herders who moved here in the late 19th and early 20th centuries. But is also nurturing larger enterprises. IndieDwell is a modular home construction company that was founded in Boise in 2017 with the aim of creating quality affordable housing with a focus on sustainability. Co-founder Pete Gombert, originally from Chicago, talks about the "fantastic quality of life" and says that running a business in the region works if you're prepared to get on a plane. "The operation costs are fantastic," he says. IndieDwell plans to grow from 73 to 300 employees by the end of the year and to open seven more factories around the US.
At the nearby offices of early childhood toy brand Lovevery, co-founders Roderick Morris and Jessica Rolph are also eyeing ambitious expansion, this time to Europe. Lovevery tripled its revenue last year and it now provides jobs for software developers who previously had to work remotely for Californian companies. Rolph, also a founding partner of one of the US's fastest-growing baby-food companies, moved to Boise when her husband, Decker, landed a venture-capital job in town. She wasn't originally sold but her experience of growing Lovevery has shown just how far the city has come. "Decker is a bit of a futurist," she says about her husband's ability to predict Boise's boom. "I don't always believe him – but I come around." 
Where living is easy
Population: 228,790.
Average residential home value: €306,500 (median value on Zillow).
Average salary: €50,000 (median household 2014–2018).
Nearest airport: Boise Airport serves 20 destinations within the US.
Process for registering a new business: The city of Boise has online tools to calculate zoning and permits for new businesses. Trailhead, a co-working space aimed at start-ups, has two sites, one of which is supported by the city and the Capital City Development Corporation, Boise's redevelopment agency.