Big interviews / Global
Staying power
How have public-focused companies adapted to these challenging times? We speak to three free-thinking business leaders, from diverse industries, who were in a stronger position than many to weather the storm.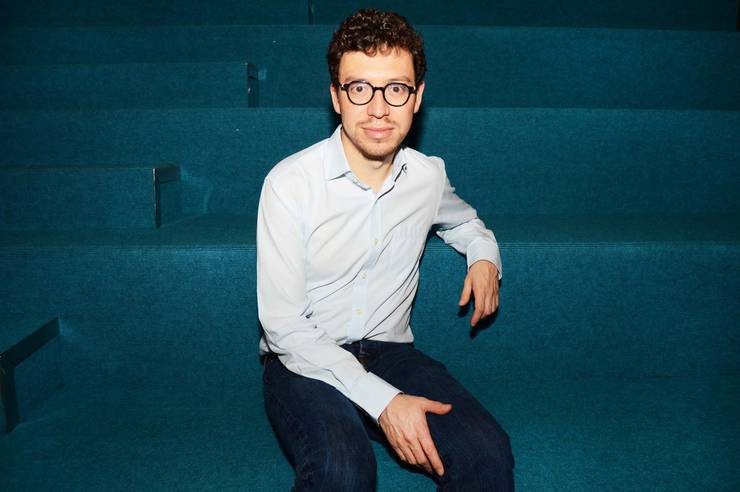 Before the pandemic, Duolingo was already the world's most successful language-learning app, with more than 300 million users worldwide – a figure that has risen exponentially as much of the world's population have stayed at home. Launched by Luis von Ahn (pictured) and Severin Hacker in 2011, it was created in an effort to open up the web to non-English speakers and has since grown to offer 35 languages. In March the company launched Duolingo abc to teach young children how to read and write. 
What was behind your decision to create a language-learning app? 
I'm from Guatemala. It's a poor country. I wanted to create something that provides everyone with equal access to education. Those who learn English can greatly increase their job prospects because they can work in multinational corporations, or even just in a restaurant that caters to tourists. Learning English can double your earning potential.
How have you managed to turn a profit from an app that is free to use? 
We started by putting a very small banner advertisement at the end of every lesson. Then we had people asking if they could pay to remove the advertising, so we added a subscription service. In 2019 we made about $90m (€82m) and $75m (€69m) of that came from subscriptions. 
How have your user numbers changed with people staying at home this year? 
Our traffic is at an all-time high. We've seen spikes in new learners correlating with countries taking isolation measures. It started in China then moved to Europe as lockdowns were introduced, then the US.
What have they been signing up for?
We're seeing an increase in people signing up to learn for school, which makes sense given all the closures. But surprisingly we're still seeing people sign up for travel reasons too. They want to prepare for trips they plan to take in the future.
How have you adapted your marketing strategy with people self-isolating? 
We launched Duolingo ABC months ahead of schedule because we knew it was needed by people who were home-schooling. It's designed to teach fundamental reading and writing skills to children aged three to six. It's free to use. Our goal is to take everything we've learned about how people learn languages to make a dent in global illiteracy rates. It's been really well received so far.
---
2.
Yol Phokasub
Central Retail Corporation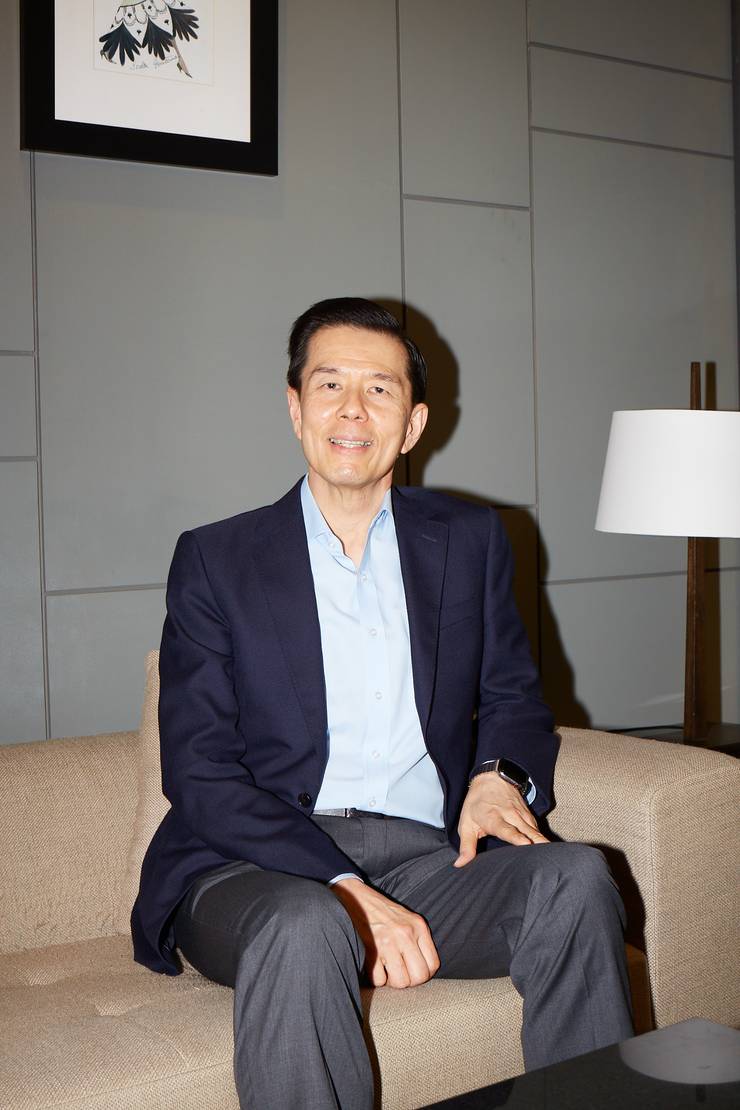 Well before anyone could have contemplated a global pandemic – Central Group, one of Asia's biggest retailers, with operations across 17 countries – had moved to transform its empire of more than 5,000 department stores, speciality shops, supermarkets and other outlets with a multi-dimensional "omni-channel" strategy.
Combining elements of old-fashioned in-store retailing with digital platforms that utilise social media, transport and delivery apps, email and text messaging, Central set about creating a model that catered to digital newcomers and natives through dual offline and online formats. The strategy includes e-commerce sites (in desktop and mobile-friendly formats) that enable customers to browse, buy or reserve items for physical collection or direct delivery.
"Customer behaviour is trending towards a shopping experience that seamlessly integrates online and in-store sales channels," says Yol Phokasub, CEO of the group's core retailing arm, Central Retail Corporation (crc). "Omni-channel platforms enable us to build on these trends."
Since becoming CEO last year, Yol (pictured) has been grappling with unprecedented challenges to CRC, which had more than 3,000 shops in 2019, including the Italian chain La Rinascente and department stores and malls in Thailand and Vietnam.
The blow to consumer confidence in Asia and Europe as the pandemic took hold hit traditional retailing hard, with the closure and curtailment of shops in the parent group's key markets of Italy, Thailand, Vietnam and Germany. Yol sees the expansion of crc's digital strategy as key to weathering the global downturn. "The onset of coronavirus accelerated the change in consumer behaviour and reinforced the 'on-demand' strategy that we've been pursuing," he says. "More people will turn to the convenience economy."
Key aspects of that strategy include the parent company's recent push to tie up with, and in some cases invest in, online platforms and applications, including a stake in ride-sharing and delivery service Grab Thailand, and China's retail and e-commerce giant JD.com. The Chinese venture was timely as online grocery sales surged amid the country's coronavirus outbreak in early 2020. "After so many economic uncertainties this year, we know that we have to exercise caution in business operations and use technology to manage costs," says Yol.
In the era of lockdowns in many key cities, food sales through digital retailing channels soared. Yol expects them to soon account for 55 to 60 per cent of crc's portfolio. "It's a sector that consumers will always engage with," he says.
---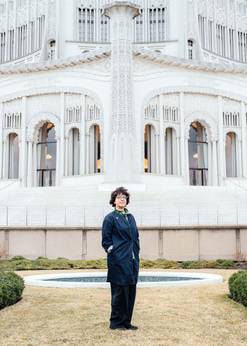 3.
Jennifer Brandel
Hearken
Growing up with a Jewish mother and a Catholic father doesn't necessarily make for a harmonious childhood. "I always wondered whether one of them was right and the other one was wrong," says Jennifer Brandel. "That false dichotomy really bothered me." That was until her father took her to a Bahá'í temple in the suburbs of Chicago, the second to be built for the religion, which grew out of Persia in the 19th century and preaches the worth of all global faiths. "I remember being so taken with the building," says Brandel (pictured at the temple). "I bought a book and read about the Bahá'í faith. There's this umbrella of unity around it and that solved the problem: I don't have to choose. At that point I declared myself Bahá'í."
It was a conversion that would influence her career path. As a journalist for public radio station wbez Chicago, she followed up a story on the city's Bahá'í community and its unconventional election process. "Their whole approach to community building was fascinating and it made me think about whether it could be applied to journalism." The experience prompted her to explore new ways of creating stories: she launched a Curious City segment that solicited ideas from the community and brought listeners into the reporting process. From this, her business, Hearken, was born.
You might have unknowingly taken advantage of Hearken if you joined the various Curious Campaign segments by Australian broadcaster ABC, for example, or the bbc's Have Your Say platform. Since its founding in 2015, Brandel's Chicago-based company has worked with newsrooms around the world to change the way they engage with their audience. She believes it's an approach that has become more relevant during coverage of the pandemic. "In moments of crisis, people have more information needs," she says, citing examples such as the California wildfires or Hurricane Michael in Florida. "In other crises, Hearken has been a lifeline."
Hearken is at once a technology and a media-consulting company: its digital platform allows journalists to collect, collate and make use of questions they receive from readers or viewers; while the consulting aspect is about changing a newsroom's broader approach and helping journalists to find clever ways of putting their audience at the heart of a story. "Reporters don't have a lock on curiosity nor do they have a lock on good questions," says Brandel.
The business case for what she calls "public-powered journalism" is simple: done right, interacting with your audience can improve engagement and reader numbers. Brandel has recently expanded her approach to work with public organisations. The first major case study involves working in Chicago, with the city's mayor Lori Lightfoot, to input from the community on how to solve systemic poverty issues. Hearken is also merging with another customer-engagement platform, Switchboard, to help bolster its technical expertise.
The biggest challenge? Securing funding. Brandel argues that most market investors looking for the next unicorn company to make millions aren't going to be drawn to Hearken, which is as much about changing attitudes and approaches to public outreach as it is about revenue. As a result, Brandel's next goal is to reform the world of investing: she co-founded Zebras Unite, a community that has grown to more than 6,000 investors who pledge to generate value for communities as well as for shareholders.
"We're trying to help entrepreneurs who don't find themselves in the patterns that exist in financial markets," says Brandel. "To me this is another kind of crisis. I often wonder: do we not [already] have the insight and solutions to have a peaceful and just working world? Perhaps it's just that we aren't able to listen to the people who have those solutions but don't have power and status." Ideas that Zebras Unite is exploring include a co-operative investing structure that offers dividends to members; and "character-based" loans that require the approval of a community of peers in order to secure financing. Brandel says that she's drawing inspiration from community approaches ranging from Islamic law to the longer-term investing focus in European countries, such as Germany, and even Native American approaches to community finance. "We're a big tent," she says.
But in the weeks running up to our interview, all of that paled in comparison to the coronavirus pandemic, prompting Hearken to hold a series of open conference calls. "Given the situation, we're looking more at the speed and breadth of the coverage," says Brandel. "General assignment stories would normally look at a historical question but right now we advise partners to focus on how they can help the most amount of people the fastest."
Brandel says that the platform has helped by registering postcodes and assisting journalists to detect what information their audience is lacking and whether they should shift the focus of their coverage (while also collecting email addresses that are vital for any business). Another positive by-product in crises, says Brandel, is local outlets supporting regional rivals. "The newsroom becomes the operator: people will collaborate more, they will point to other people's coverage," she says. In other words, we really are all in this together.
Brandel's lessons for public-facing companies
1. Know your audience
They might understand the community and its needs better than you do.
2. Be open from the start
Engagement isn't just about the finished product; think about involving customers in the production process.
3. Connect face-to-face
Social media is all well and good but real contact with your audience can yield more actionable information.
4. Play the long game
Community engagement might not always bring fast monetary rewards but it does breed sustainability.
5. Work together
Consider referring to your competitors if they can serve your customers better – especially in a time of crisis.